A proposed tax which could impact cruise ship passengers has been called "disappointing" by the Cruise Lines International Association. And given that this is the second such tax to be aimed at cruisers, it could set a precedent with long-lasting consequences for passengers and the cruise lines.
A Tax On Day Visitors
As part of their 2019 budget, Italy is proposing a tax that would allow Venice's city council to tax day visitors. The collected funds would be used to help maintain the city's infrastructure and deal with various costs associated with the influx of tourists who visit the city each year. In a statement to Travel Agent Central, Cruise Lines International Association said that they and their members were "disappointed that the Italian government supported the proposal to introduce a local entrance tax for visitors to Venice" and that they would "wait to see how the Venice authorities take this forward before responding forward."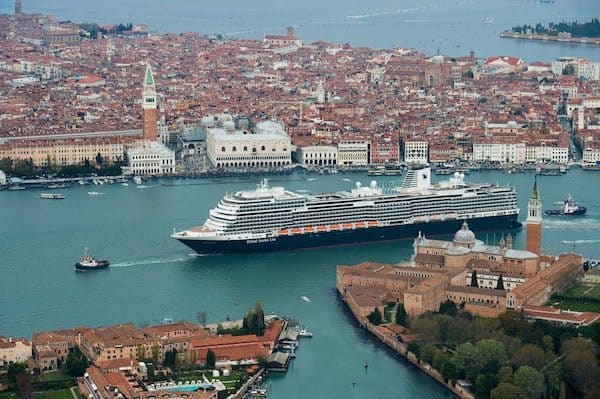 This comes at a time when "overtourism" has become something of a buzzword, with popular destinations trying to balance the income they receive from visitors with the impact on their environs. Those concerns are ones that CLIA addressed in their statement. "We recognize that Venice is a unique destination," it read in part, "and the cruise industry is deeply committed to protecting its cultural heritage and safeguarding its sustainability. The city is a treasure, and ensuring its preservation is crucial for all who live and work here, and indeed all of us who love it."
The statement went on to say that Venice's relationship with the sea is at the core of its history and that "the cruise industry represents the modern manifestation of a centuries-old tradition."
Amsterdam Has Also Imposed A New Tax
In December, Amsterdam introduced a similar tax aimed at day-visitors over the age of three. At that time, CLIA said that "the contribution of cruise passengers is extremely disproportionate" to the charges which would be levied against those who arrived via other forms of transportation. And while CLIA didn't come right out and threaten Amsterdam, they certainly stated their concerns in a way that could be seen as a warning.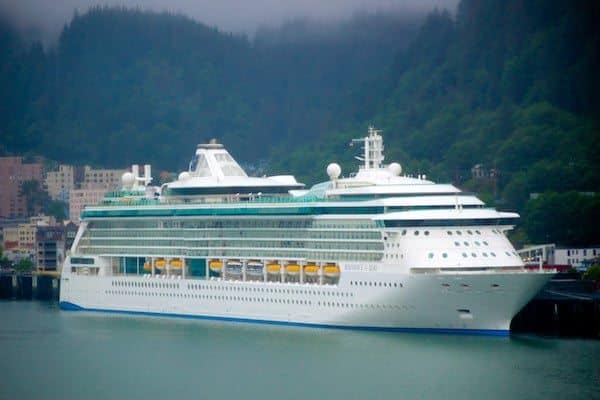 "The planned implementation time for this tax of just two months is far too short," CLIA said at the time. "Tickets for cruises are typically sold one to two years in advance, and some companies may not be in a position to absorb this additional cost, and as a result, there is a real risk of call cancellations, which could result in a budget deficit of several million Euros for the city of Amsterdam as a result of reduced fees collected by [the port]."
They added, as if trying to coyly walk back the previous sentence's vaguely intimidating tone, "Call cancellations are the decision of individual cruise lines and CLIA cannot comment on these business decisions."
Why This Is A Problem For Cruisers
Obviously, the concern is that any port city needing to infuse their coffers with extra cash could follow suit by placing a tax upon cruise ship passengers. This is not a new problem, nor is it one that cruise line's haven't faced down before. In 2016, cruise lines sued Juneau, Alaska, claiming that fees collected from cruise ship passengers were being used for things which weren't related to the ships, passengers or how they impacted the area. And only a few short weeks ago, the judge in the case agreed, saying that while it was legal to collect a so-called "head tax" from passengers, the funds raised needed to be used specifically on "endeavors that facilitate the marine operations" of the ships.