In an unexpected move, Norwegian Cruise Line this week announced changes to their 2019 and 2020 itineraries. The biggest surprise? The Norwegian Joy — specifically designed to cater to the Asian market — will be coming to America.
Norwegian Sends A Second Megaship To Alaska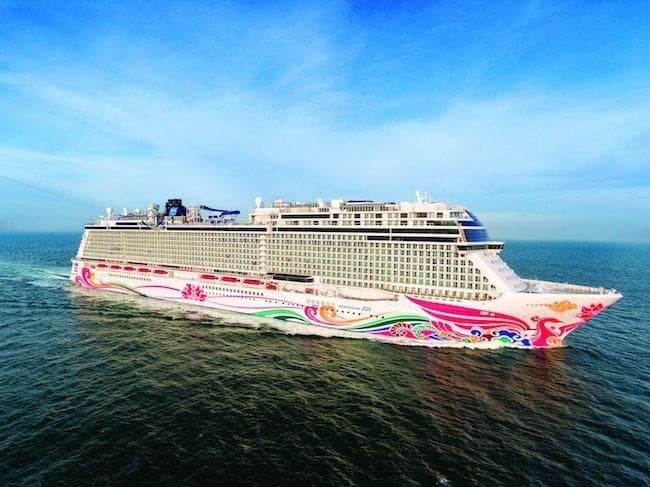 Beginning in the summer of 2019, Norwegian Joy will relocate to Seattle and join her sister ship, the Norwegian Bliss, in doing seasonal runs to Alaska. "The booming demand environment in our core markets around the world, coupled with Norwegian Bliss' record-breaking performance, continue to exceed our expectations," said Frank Del Rio, president and CEO of Norwegian Cruise Line Holdings LTD. With that in mind, the plan is to shift things around in order to "quickly seize sizable opportunities in over-performing, under-served and under-served markets to meet the demands of our global customer base and drive higher returns for our shareholders."
Translation: There's more money to be made by moving the Norwegian Joy to the Alaska market than there is in keeping her in China, a market which has proven more difficult for the cruise lines to penetrate than perhaps they originally thought it would.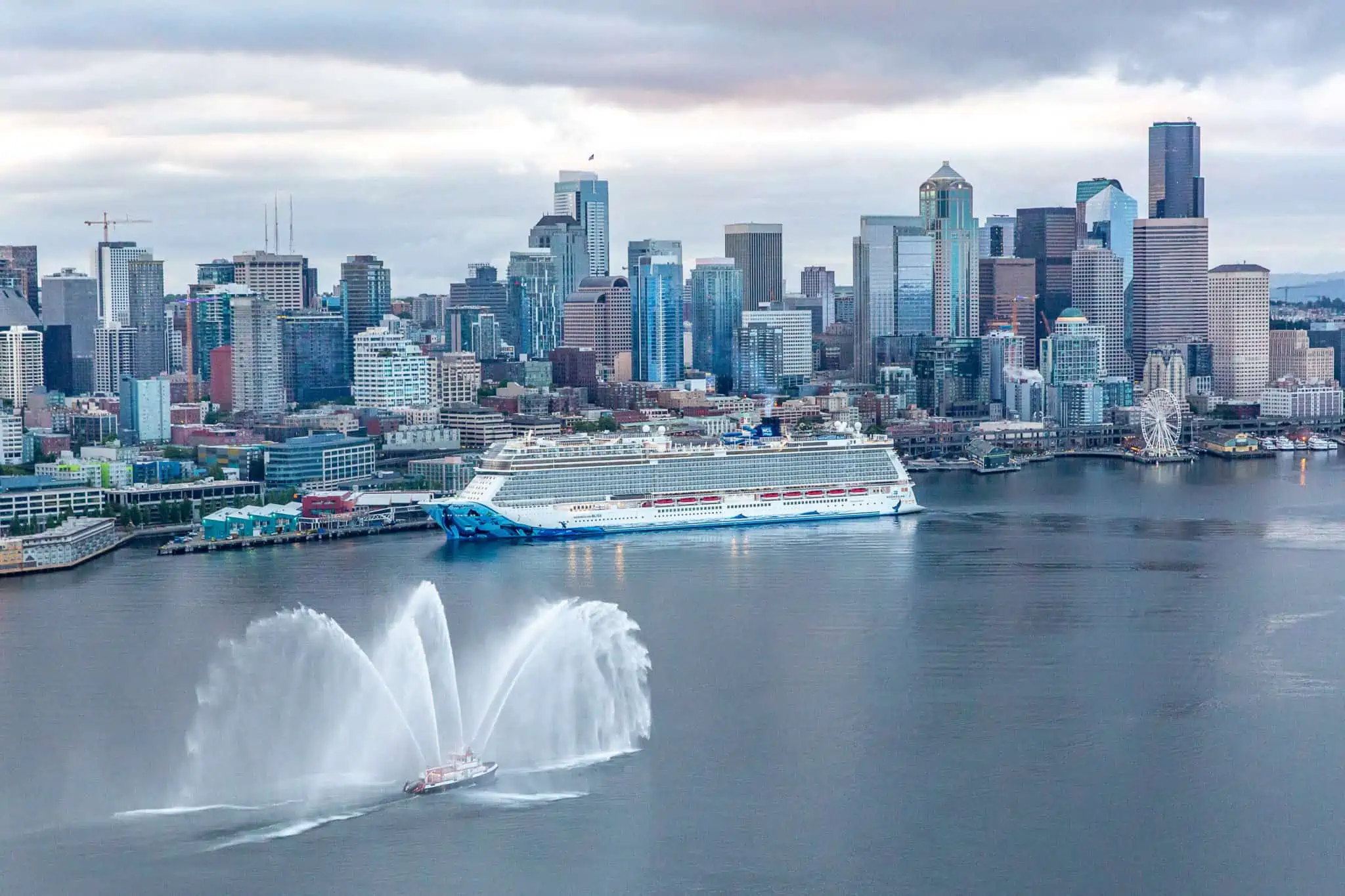 As a result, Joy will move to Seattle in April of 2019 to begin doing seven-day trips to Alaska. She'll replace the Norwegian Pearl in that market (and join Bliss as well as the Jewel, giving NCL three ships in that popular marketplace). Before journeying to America, the Joy will undergo a $50 million upgrade which NCL says will make her "virtually identical" to the Bliss."
Given that the ship is going to be doing the Alaska run — and one of the big selling points on Bliss has been the massive observation lounges — it seems a safe bet that those will be added to Joy during the refurb. (Although the only thing specifically mentioned by Andy Stuart, president and CEO of Norwegian Cruise Line, was "the addition of a Starbucks store as well as enhanced restaurant, bar and entertainment options.")
One thing that won't change is Joy's Galaxy Pavilion, featuring interactive video walls and simulator rides. And like Bliss, Joy already features a go-kart track and laser tag arena.
After her initial Alaska season, Joy will then move to Los Angeles for runs to the Mexican Riviera and Panama Canal. All of these new itineraries will go on sale July 24.
Other Ships Being Repositioned As Well
In other news out of NCL, the Norwegian Pearl — displaced by Joy's arrival in the Seattle market — will relocate to Europe, doing several itineraries out of Amsterdam. She'll also do Mediterranean sailings out of Rome, Barcelona and Venice. The Norwegian Jewel, after being refurbished in the fall, will return to Australia/New Zealand, Asia and the South Pacific for seasonal cruises out of a variety of ports. And the Norwegian Jade will do a season of sailings out of Southeast Asia, departing from Singapore and Hong Kong, in 2019 and 2020. Finally, the Norwegian Spirit — which will undergo a bow-to-stern refurb as the final ship to receive the Norwegian Edge refurbishments started several years ago — will head to Asia in 2020. Norwegian Pearl and Jewel's new itineraries will be on sale beginning July 31, while those for the Jade and Spirit will go on sale August 6.