After spending a year and a half sailing the Asian market, Norwegian Joy is now sailing 5,000 miles to North America to begin her new life.
Built exclusively for the western market, Joy started sailing from Asia in Spring 2017. A year later, Norwegian decided to bring Norwegian Joy to America to sail Alaska cruises alongside Norwegian Bliss.
READ MORE: Norwegian Announces Major Cruise Ship Shuffle
Norwegian Joy is a Breakaway-plus class ship, making her a sister to Norwegian Escape. However, after the recent $50M dry dock, the ship is more like Norwegian Bliss.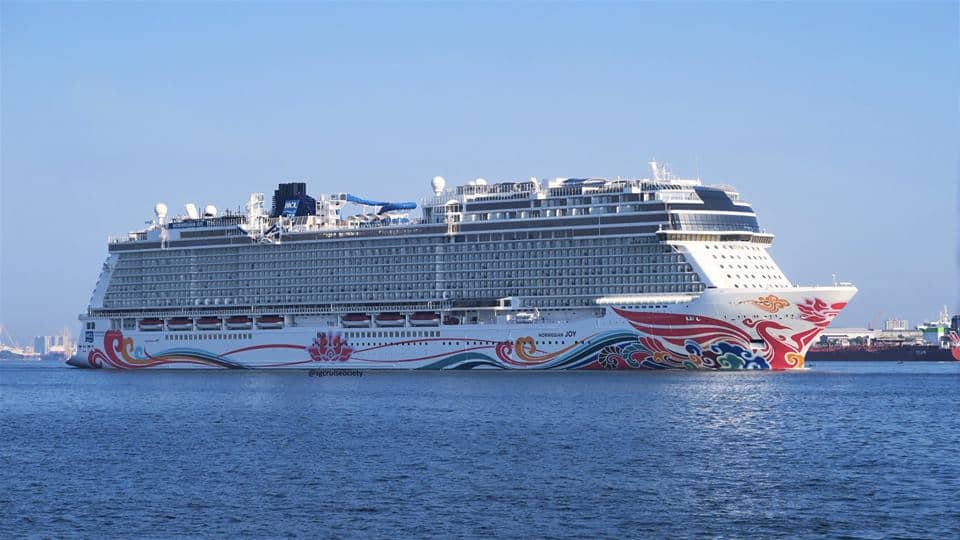 A Massive Dry Dock
Here's a rundown of what changes were scheduled to take place during the recent dry dock.
The karaoke rooms on deck six will be replaced by a conference and card room (not to be confused with the chess and card room on the same deck), as well as part of the new photo studio.
Also on deck six, the current atrium cafe will be replaced with a Starbucks, while the Sakura & Hibiscus (think Korean barbecue) will be replaced with the Teppanyaki found on other NCL ships.
The VIP casino — which is on a completely different deck than the regular casino — will be replaced by an entertainment venue of some sort.
Deck seven's Joy Tea Room will become The Local (the line's 24/7 restaurant which had been known as O'Sheehan's until the name-change when Bliss was introduced).
What had been The Grand Tea Room on deck eight will become the District Brew House, while Le Cave will be renamed The Cellars. Some of the high-end shopping outlets currently occupying this deck will be cleared out to make room for the Sugarcane Mojito Bar and the photo gallery.
Neptune's Seafood Restaurant, currently across from Cagney's on deck eight, will become the Mexican restaurant, Los Lobos.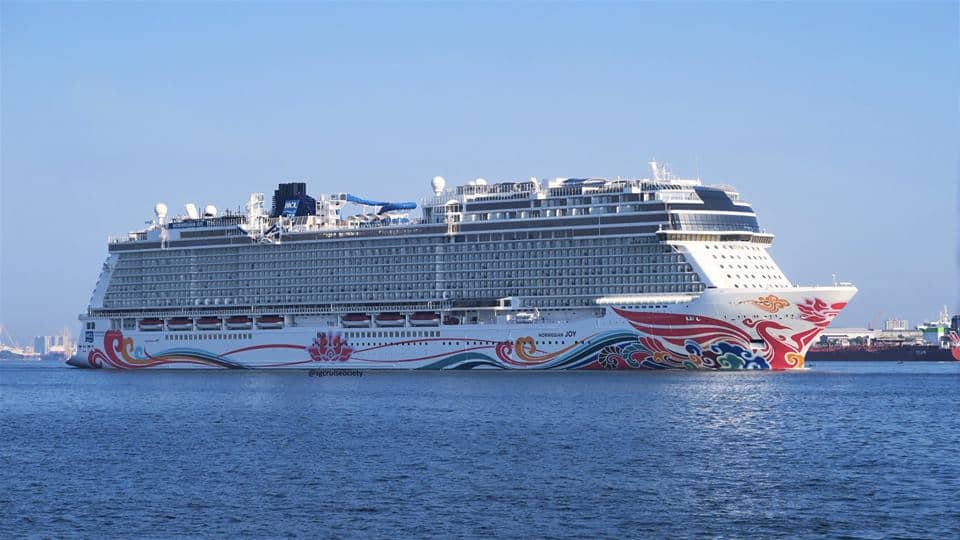 One of the biggest changes will be on deck 15, where the Concierge Lounge and some of the accompanying staterooms will be replaced with the Observation Lounge, which was first introduced on Bliss.
The Serenity Park, which currently occupies much of deck 16, is gone and replaced with more space for the sun deck, as well as a stage for entertainment.
The fitness center will be relocated from deck 16 (where it appears the Mandara Spa will expand) to deck 17, replacing the Noodle Bar.
The biggest change to the Haven will involve the removal of deck 18's Haven Casino, which will be replaced with the Haven Library (which is on the second level of the Haven Observation Lounge).
On deck 19, a sun deck which is currently located beyond the go-kart race track will be replaced with mini-golf.
Joy will spend the summer sailing to Alaska from Seattle, and will then reposition to sail Panama Canal voyages between Miami and Los Angeles.