Norwegian Bliss has accomplished another milestone as she prepares to start sea-trials, take on the crew, and head to the United States to start Alaska cruises.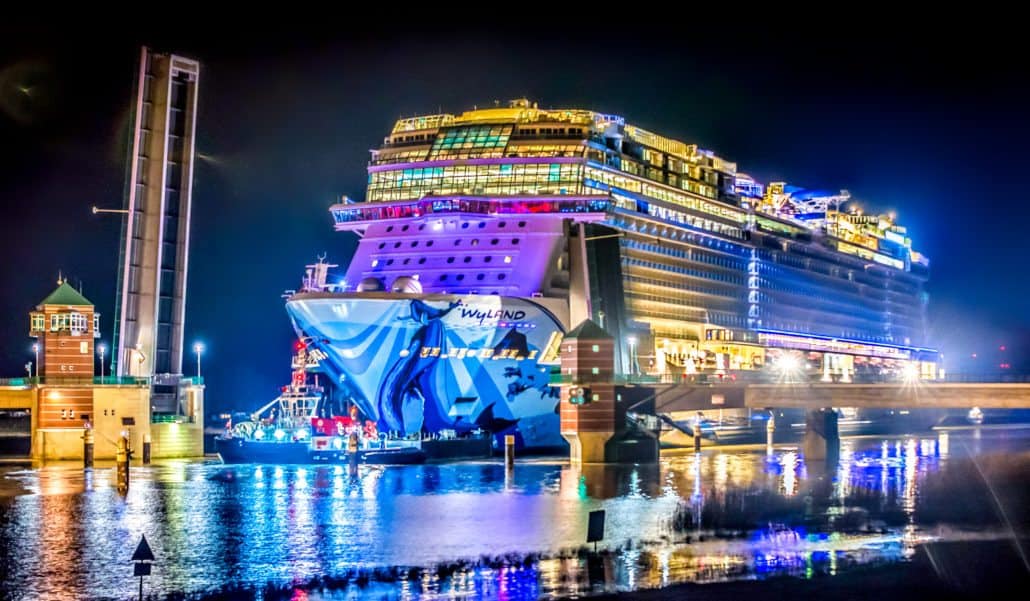 She has started her journey down the Ems River and up to the North Sea, making the narrow passage through Meyer Werft's sea lock, with less than four feet clearance. This very careful maneuver took about two hours at a speed of only 0.2 knots. The precise navigation included a team of experienced Ems River pilots, navigation officers, the yard captain and the local German waterway authorities.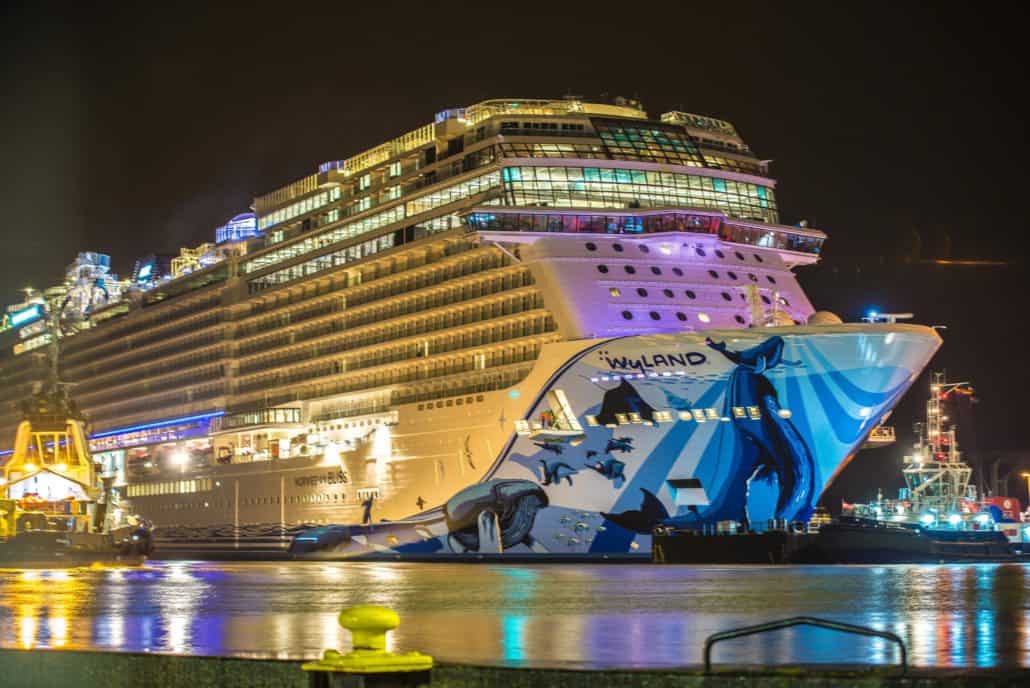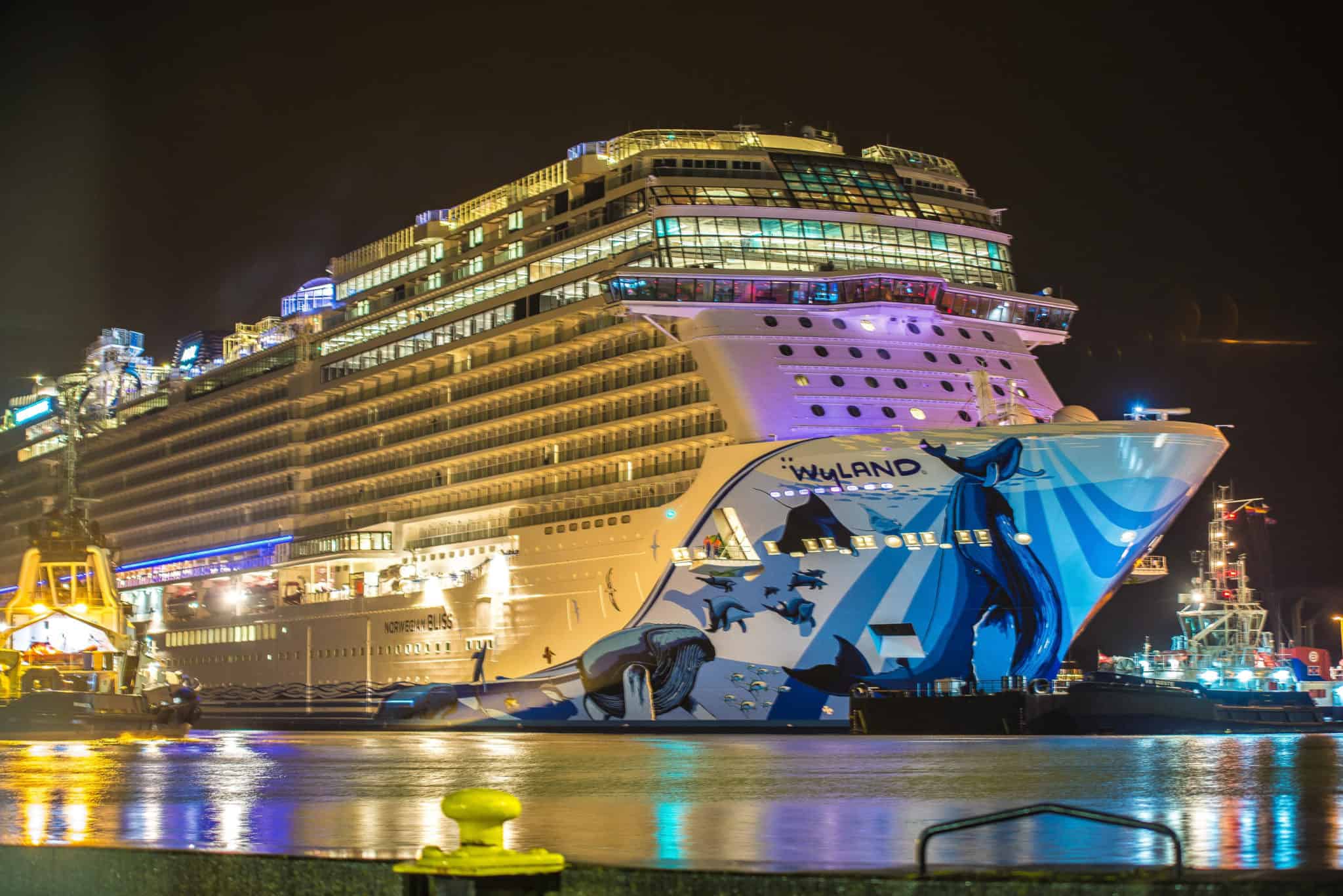 After passing through the sea lock, Norwegian Bliss continued along the river stern first, which helps with the maneuverability of the ship and is a key component when navigating her through such narrow passages. Her journey to Eemshaven included cruising through the narrow passages of the Friesenbrücke Bridge in Weener; Jann Berghaus Bridge in Leer; and Ems-Barrier in Gandersum.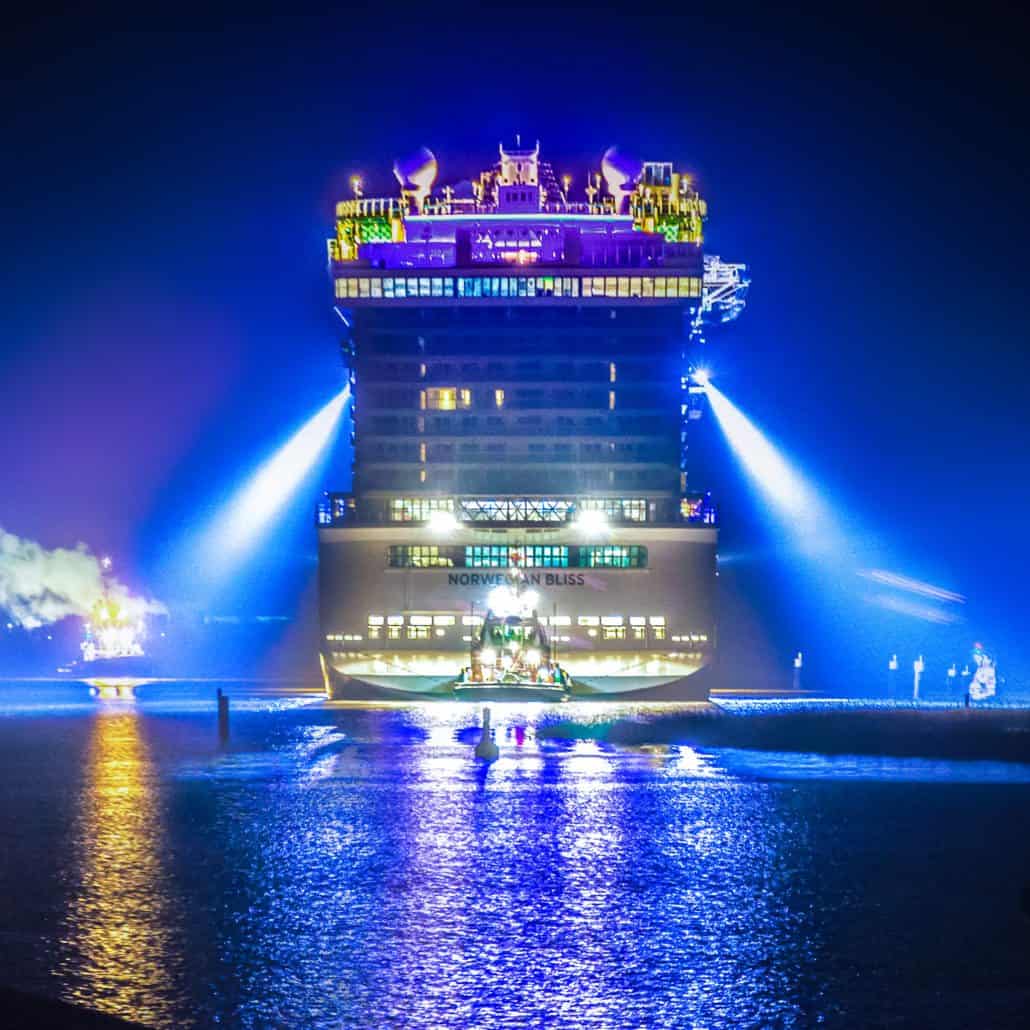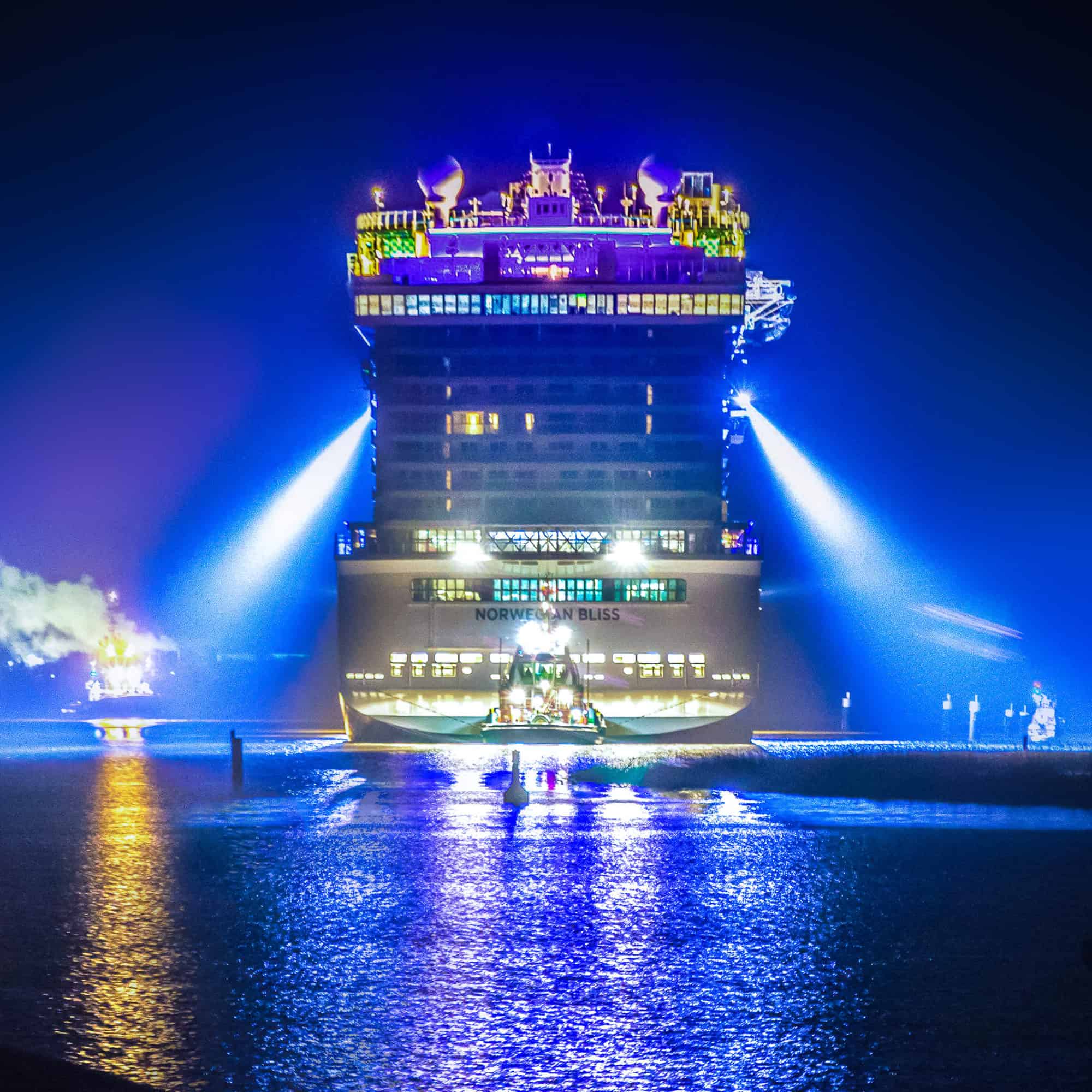 When she arrives to Eemshaven, she will take on additional provisions and crew members, before heading toward the North Sea for technical and nautical sea trials. This will be one of the final phases, before Norwegian Cruise Line takes delivery of their sixteenth ship on April 19, 2018 in Bremerhaven, Germany.  Norwegian Bliss will then begin her passage across the Atlantic Ocean on April 21 and will arrive to the US on May 3, where she will begin her inaugural tour, the most extensive of any ship in Norwegian Cruise Line history.  Events will take place in New York City, Miami, and Los Angeles, and then will conclude with a christening ceremony on May 30 at the new Pier 66 at the Port of Seattle in Washington State, followed by her inaugural cruise.
Norwegian Bliss will spend her summer sailing seven-day cruises to Alaska, and fall season cruising to the Mexican Riviera from Los Angeles.  In winter of 2018 she will sail to the Caribbean from Miami, and in the 2019 fall/winter season, she will cruise from New York City to Florida, the Bahamas and Caribbean.
Source: NCL