[unitegallery BREAKAWAYNYC2]
We were inspired by a question that a fellow reader sent in, and decided to make a post of it.
This guest was inquiring about Norwegian Cruise Line's Norwegian Breakaway, and it's differences from sister ship Norwegian Getaway.  They also wanted to know about the ship's usual crowd, whether there is a mad dash on embarkation day for passes to the exclusive adults-only Vibe area, and what the weather in the Bahamas is like in March.
Here are the tips that I shared for one of my favorite cruise ships, Norwegian Breakaway.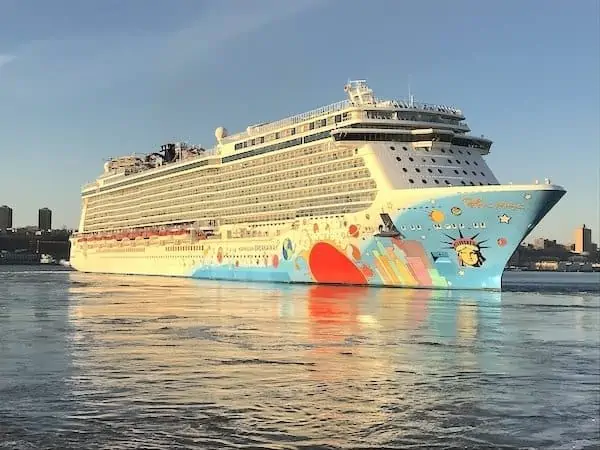 1. There is a mad dash for Vibe passes. It's not quite as bad in March as in the warmer months, because people are a tad reluctant to spend the money knowing they likely won't be able to use the area on the first and last days. Get to the port early, get an early boarding number and then, upon boarding, head straight to Guest Services on deck 6 (one deck down, I believe, from where you'll enter).
Be aware: There are often two guest services lines. One is for the Vibe passes, and one is for everything else. Ask; make sure you're in the right one. If you see someone handing out little plastic tabs near guest services, get one from them. Those are basically how they know when they are out of passes and can tell people not to bother lining up.
2. The Manhattan Room is amazing. While the menus in all the dining rooms are the same, the atmosphere in the Manhttan Room is wonderful (and they have live music most nights!)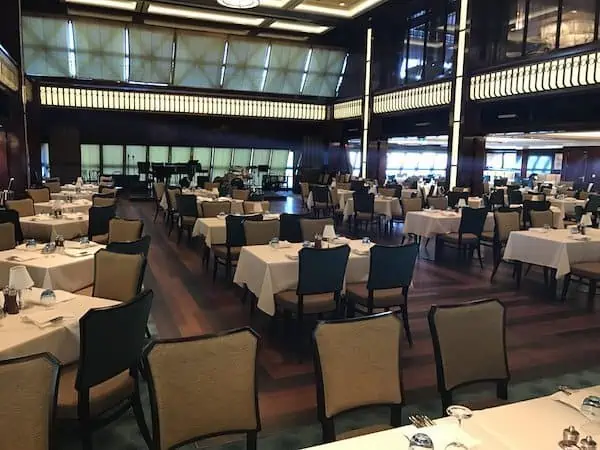 3. A lot of people skip Burn The Floor, thinking it's just dancing. It's not. With a live band, singers, and more, it's a heck of a show.
4. If you wind up NOT being able to get Vibe passes, the bar just outside Vibe (basically, it's an extension of the Vibe bar) is a pretty good spot to hang.
5. On sea days, check the Daily. Generally, they set up a special buffet in Moderno. One day, it might be Mediterranian themed. Another, it'll be Tastes of India. It's free, and it's awesome. But it has limited hours and isn't really publicized too much.
6. The jogging track is really horribly placed. If you want to use it, use it early in the morning. Otherwise, stick to the gym.
7. Keep an eye on specials at O'Sheehan's. One night, they had prime rib. Another, it was a fried seafood basket.
8. On embarkation day, skip the buffet and go to Taste/Savor (across from one another).  Get the chicken nachos there. You're welcome.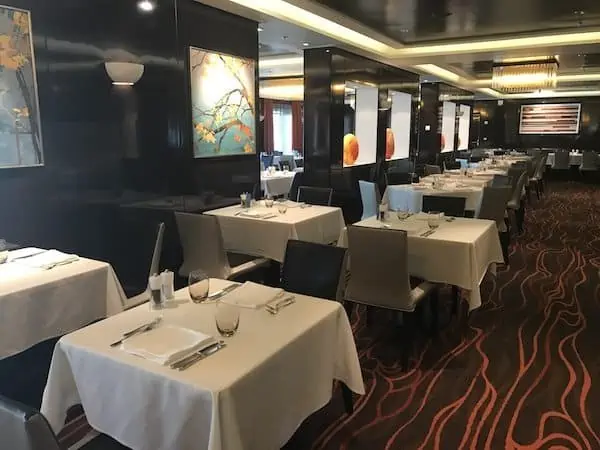 9. Disembarkation can be a nightmare. If you have priority disembarkation (depending on your status with Norwegian), take advantage of it. OR have a nice, leisurely breakfast and let the madness unfold, then get off as late as possible.
When I did Breakaway the first time, I vowed never again, because I prefer the smaller ships. But I'm a New York City homeporter with limited options… and she has really grown on me.  Happy cruising!
LISTEN: HEAR A REVIEW OF NORWEGIAN BREAKAWAY HERE.
Pin this: