When Norwegian Cruise Line's newest ship begins sailing later this summer, it will feature fixed menus in the dining room and a buffet with reduced items. After being introduced on Prima, the new menus will be rolled out across the entire fleet during 2023.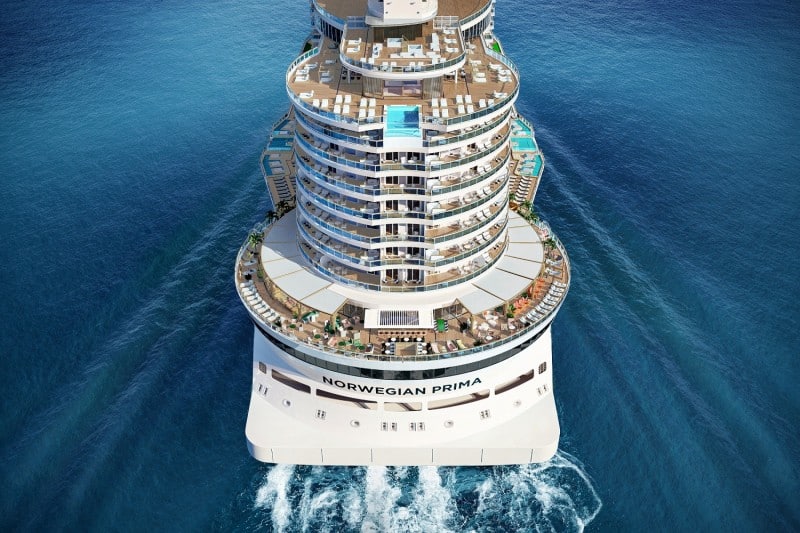 Norwegian Cruise Line Menus To Be Updated
Already expected to be a game-changer for Norwegian thanks to the elevated design concepts being introduced, the line is also using this as an opportunity to examine the food options offered. "We wanted to really take things to a new level," Cruise Industry News reports NCL's vice president of food and beverage operations, Wesley Cort, explaining.
Cort added that while they would be "honing" already popular concepts such as Cagney's Steakhouse and Le Bistro, the real changes would be seen where the main dining room menus are concerned. "For the first time, we are going to offer a menu that is unlike anything we have done in the past."
That change? Fixed menus, meaning they will not change from night to night. "For years, the concept has been to offer a different menu every night to give guests more choices when ships did not have so many specialty restaurants," Cort said.
"Since we will have nine specialty restaurants aboard the Prima, six complimentary restaurants and a food hall with 11 different venues, we felt we could do something different with the main dining room," he continued. In what way? The menu will now "focus not so much on the number of dishes offered but on the quality of the food."
As a result, the ship's main dining room menu "will be expanded so we will offer more than we currently do, but it will be fixed."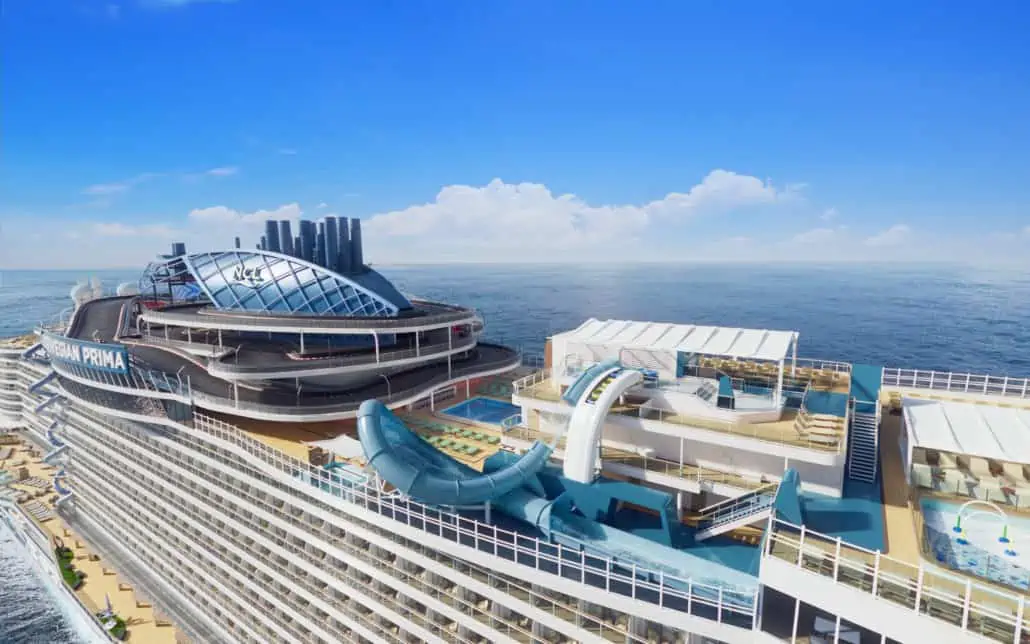 How the Buffet Will Change
Perhaps making a pre-emptive strike against backlash who might see this as Norwegian attempting to funnel more people into the revenue-generating specialty restaurants, Cort made clear, "It is not like our guests will not have choices in the main dining rooms. Dishes will range from Spanish paella, Italian mussels prepared in white wine sauce to fully vegetarian options and a build-your-own-pasta section with more than 24 combinations by mixing and matching different pastas, sauces and proteins."
Already, Norwegian Cruise Line offers a fixed menu in The Haven restaurant, available exclusively for guests staying in The Haven area of the ship.
Another food-related change being introduced on Prima? A smaller buffet. With other venues serving both lunch and dinner, the operating theory is that fewer guests will opt for the buffet.
After being introduced on Prima, the new fixed menus being offered in the dining room eventually will be rolled out across the rest of Norwegian's fleet sometime in 2023.
READ MORE: Major Milestone for NCL's Newest Ship