Norwegian Cruise Line has quietly bumped-up its room service fee. Whereas it previously cost passengers $7.95 per order to have food delivered to their stateroom, that fee has now increased to $9.95.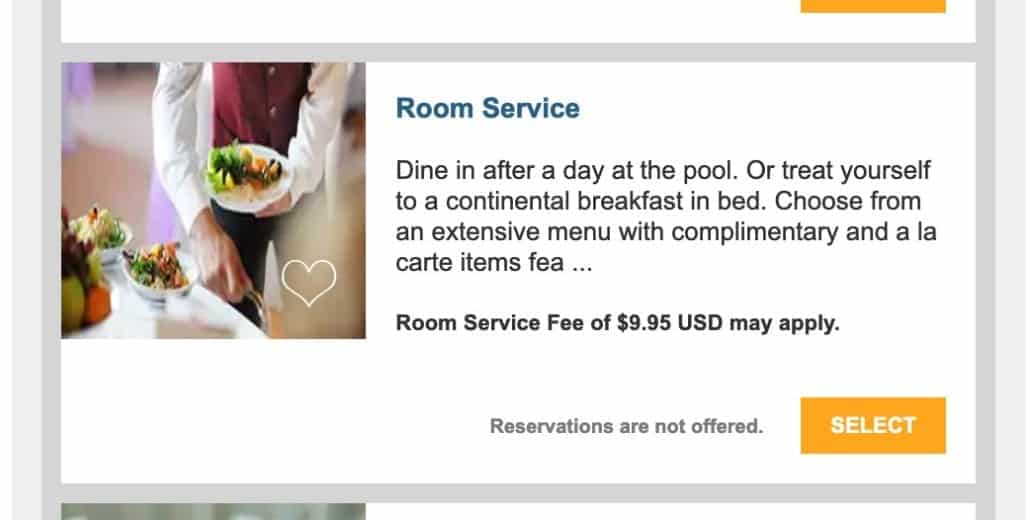 Why The Increase Isn't A Surprise
Eagle-eyed cruisers noticed the change when it showed up on Norwegian's website, the charge discretely noted at the bottom of the Room Service section of the dining options page.
The wording of both the listing and the pricing is specifically chosen to indicate a fee "may" apply, and that guests may "choose from an extensive menu with complimentary and a la carte items featured."
READ MORE: Cruise Line Raises Gratuities In 2020
The Frequently Asked Questions page offers a bit more information, including the fact that "morning coffee, continental breakfast and orders placed by guests sailing in The Haven" are all complimentary.
(Photo courtesy NCL)
Perhaps the most surprising thing about the increase is that rather than boosting the room service delivery fee by a dollar, NCL virtually taunted the nickel-and-dime crowd with a two-dollar increase.
This shouldn't, however, come as a surprise to anyone who pays attention to Norwegian's business model. During the company's third-quarter earnings report back in November, Executive Vice President and Chief Financial Officer Mark Kempa rather bluntly addressed their intentions. "We're looking at it day-in and day-out," he said. "What can we do? How can we extract more dollars from the consumer?"
Will Other Lines Follow Suit?
While for years room service offered cruisers a limited menu at no charge, that has changed in recent years. Norwegian began charging for most room service back in 2015.
Carnival planned to switch to an entirely ala-carte menu in 2019, but instead went with a modified menu featuring both free and for-charge items. Royal Caribbean moved to a single-fee-per-order plan in 2017, charging $7.95 (plus gratuity).
If there's one thing cruisers know, it's that as soon as one line breaks a price barrier, others follow. So although none of the other major lines have announced plans to make changes to their room service charges, the keyword may well be "yet!"