Norwegian Spirit just emerged from a massive $100-million,  43-day dry dock.
The renovation, part of Norwegian Cruise Line's ongoing Norwegian Edge program, saw virtually every area of the ship receiving some form of a makeover.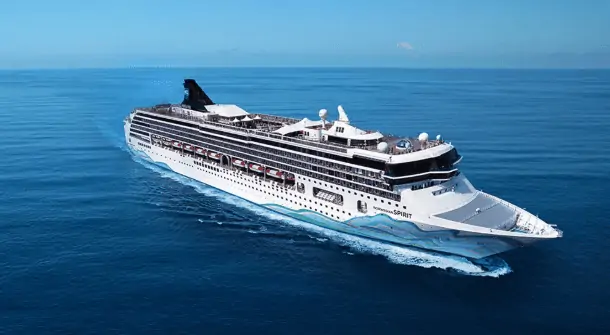 Staterooms were updated, numerous venues (including some of the line's most popular staples) were added and even the hull got a new look.
"It is truly exciting to celebrate Norwegian Spirit's sail out of dry dock to incredible destinations following her significant renovation," said Harry Sommer, president and chief executive officer of Norwegian Cruise Line.
About The Ship's Brand New Look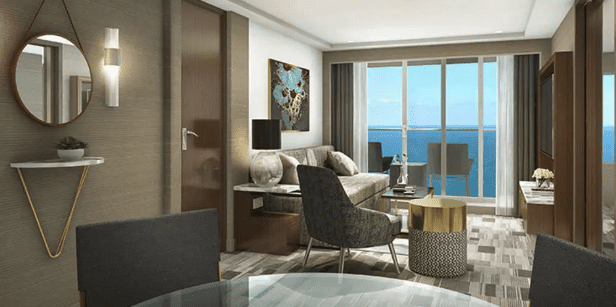 From bow to stern, the ship's renovations were so all-encompassing that those who've sailed in the past will likely find it to be an entirely different experience.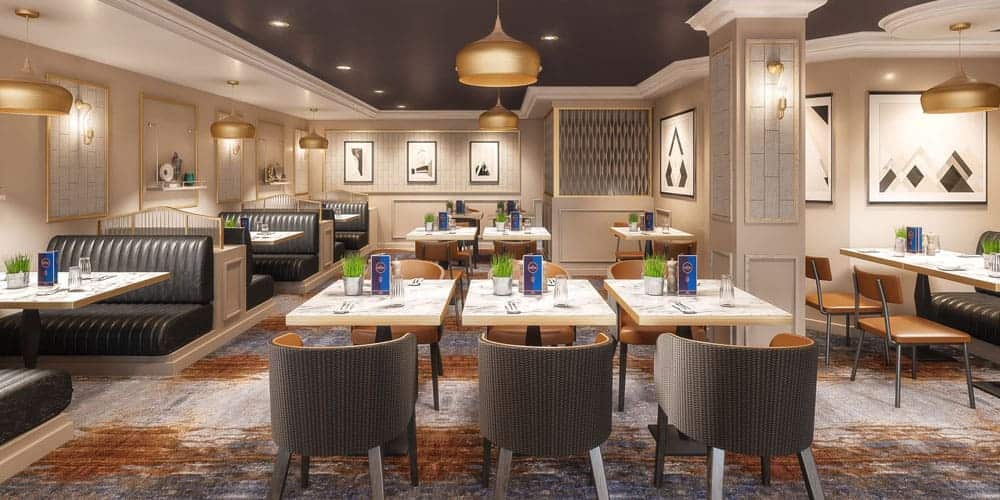 Among the changes undertaken during the extensive drydock:
The size of the spa was doubled, with a new thermal suite and relaxation area added.
The Pulse Fitness Center was expanded.
Spirit became only the second Norwegian ship (after Encore) to feature the Italian eatery Onda by Scarpetta.
A new main dining room, Taste, was added.
The popular 24/7 eatery The Local Bar and Grill — known on some ships as O'Sheehan's — was added.
Updates were made to the Garden Cafe, The Great Outdoors Bar and the Waves pool bar.
The ship received a Bliss Ultra Lounge (aka nightclub), as well as the Spinnaker Lounge, which serves as a multi-purpose venue.
The ship now offers an enclosed Humidor Cigar Lounge.
Adults got a new hangout in the kid-free Spice H20, featuring two new hot tubs and a bar.
READ MORE: How $100 Million Will Transform Norwegian Ship [Photos]
Where will Norwegian Spirit Sail?
With the coronavirus threat in Asia, Norwegian has canceled all Asia itineraries through December 2020. Instead, the Norwegian Spirit will reposition to Europe.
Spirit will now sail a variety of 17-, 20- and 28-day cruises from three continents, departing from Civitavecchia, Italy on Feb. 14, 2020; Dubai, United Arab Emirates on March 2, 2020; and Cape Town, South Africa on March 22, 2020, before homeporting in Athens (Piraeus), Greece for the first time on April 19, 2020.
READ MORE: Norwegian Extends Drydock, Cancels Preview Cruise
The ship will then offer a season of seven-day voyages to the Greek Isles, Turkey, and Israel through Nov. 8, 2020.
In 2020, a total of seven Norwegian ships will be sailing all or part of the season in Europe, including Norwegian Spirit, Norwegian Escape, Norwegian Getaway, Norwegian Dawn, Norwegian Star, Norwegian Epic and Norwegian Jade.
Norwegian Spirit Refurbishment Video