Norwegian Jewel Review
Itinerary: A 7-night Mexican Riviera cruise from Los Angeles with stops in Cabo, Mazatlan and Puerto Vallarta.
Reviewer: David
Traveling With: His wife
Stateroom Type: A balcony room
Embarkation: "It wasn't pretty, but it was very quick…it's very utilitarian [in looks]."  David said it took about 45 minutes from curb to ship.
First Impressions of the Ship: David noted that it was around Easter season when they sailed, and it "looked like something you can just go to Target and get…there were cut outs of bunnies…just kind of glued to the wall."  The holiday decorations seemed to look cheap for a cruise ship, so he thought that was an odd first impression, "but we had a sit down lunch and that was very good."
Thoughts on the Stateroom: Being used to Disney cruises, David commented that the rooms on Jewel were a bit smaller, and the bathroom was pretty tight.  He did have praise for the shower and storage though, saying "the shower was really nice, it had [an] actual closing door rather than that curtain…plenty of under bed storage, closet storage…shelves up and down."  He also said that the balcony was a bit smaller than they were used to, but it still suited them just fine.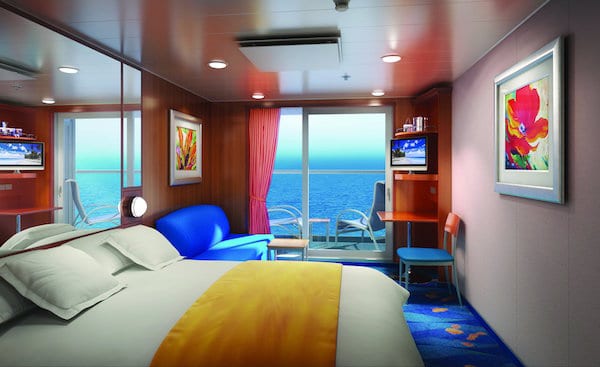 Buffet and Specialty Restaurants: David and his wife went to Cagney's Steakhouse one night, and he said the food was wonderful.  He also said that other restaurants had great food, fast service, and the only thing that he really didn't enjoy was dessert.  "The only disappointment…would be the dessert.  Across the board except for [Cagney's] those are fairly disappointing and kind of bland, which surprised us because they looked gorgeous."  On sea days, he said the buffet was so packed, they had to overflow the seating into another restaurant, but "several days they did a barbecue…out on the pool deck…so that was a nice little change that they had."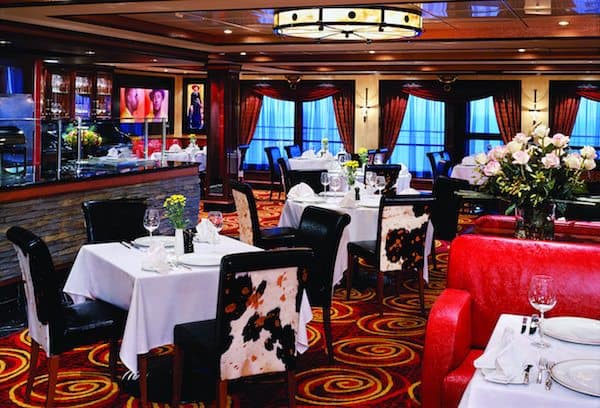 Main Dining Room: Norwegian is known for their freestyle dining, which means there are no set seating times; guests can come eat whenever they want while the main dining rooms are open.  David enjoyed the Czar's Palace dining room, which he said was gorgeous with ocean views, and quieter than the other one.  He also mentioned the food was good, and commented that they made a few reservations, but he didn't think they really needed them.  He also included a helpful tip: "We found a lot of the entertainment we wanted to do happened after the meal times, so we tended to eat early so we could go do all the other activities…there was never an issue trying to find a table."
Entertainment Options: David and his wife went to almost every evening show, and he said they were all very good.  They enjoyed the shows' live music and acrobats, "that we thought were Vegas quality; we were amazed and went to both shows that night."  He also mentioned that they enjoyed live music around the ship, as well as the game shows "that were very entertaining."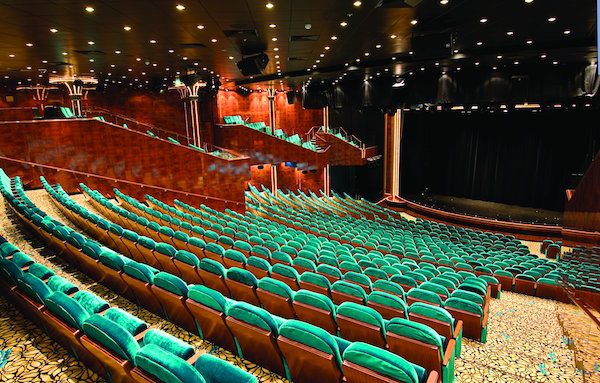 Sea Days: Because there wasn't a lot of sun and it was quite windy during their voyage, David sail he was surprised to find that the pools were packed: "the family pool and family hot tubs were just jam packed and looked like kid soup…on sea days."  He also noted that besides the loungers right by the pool, there was plenty of seating everywhere, but "they were just all open to the elements."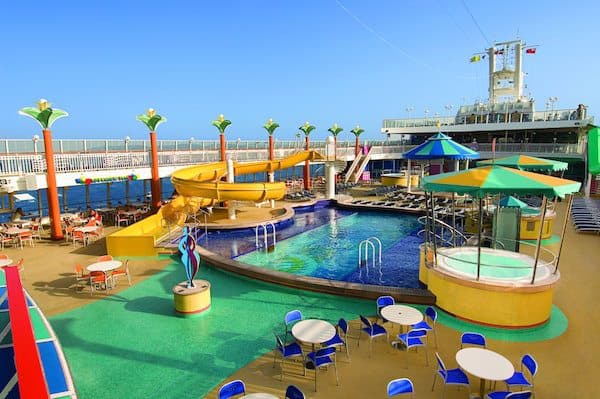 Ports of Call: David said that Mazatlan was "a fun one for us, we did a walking tour and that was interesting."  He noted that they saw a large church, an old rebuilt theater, and cliff divers, and had a great day in that port.  As for Cabo, he said "when we pulled up to it…we were a little surprised.  [It looked] from the ship like just desert and scrub and sand."  He and his wife ended up just walking around the city and going to Cabo Wabo Cantina, "because you've got to do that at least once."
The Overall Highlight: "Probably the entertainment and the shows that they put on, reported David, "we were…very happily surprised."
Final Thoughts: David thought that the "service was wonderful, and the staff are very friendly.  I think they do a great job."
Featured photo: Norwegian Cruise Line
Pin this!