If you've been thinking about booking a trip on Norwegian Cruise Line, it might be worth taking a look at their site sooner rather than later. Norwegian is currently hosting a flash cruise sale that takes their usual "Free At Sea" offer and bumps it up to the next level.
Why This Cruise Sale Is Different
Anyone familiar with Norwegian Cruise Line knows that their Free At Sea promotion — which offers up to five perks for passengers to choose from, depending on what stateroom category they book — is their go-to offer. The perks included unlimited open bar, free dining in their various specialty restaurants, shore excursion credits, a wifi package and what they call "friends and family", which allows a third and fourth guest to sail free. There is often also an on-board credit element to sweeten the deal.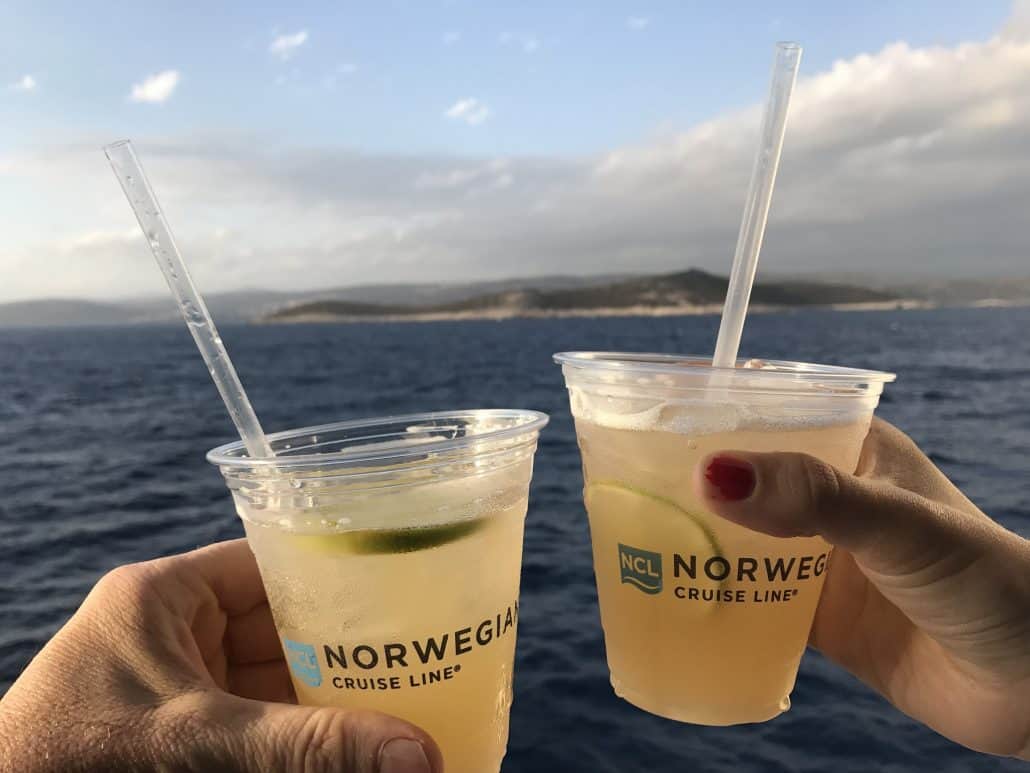 But from now until midnight on Friday,  October 20, Norwegian is running a cruise sale dubbed "Take All 5" which, as the title implies, allows those booking select sailings to take advantage of all five offers as well as up to $500 in on-board credit.
There are, of course, the dreaded "terms and conditions." In this case, the offer is not applicable to sail-away categories (which are often also referred to as "guarantee" staterooms, meaning you are guaranteed a certain category but have no control over where you ultimately wind up, location-wise). The offer is also not applicable to sailings on Pride of America. Solos paying 200 percent of the voyage fare are qualified for the offer, which can not be customized (meaning, as they say in the restaurant biz, no substitutions allowed). And the various perks are available only to the first and second passengers booked in any given room.
Which Sailings Does The Sale Apply To?
The offer isn't available on all sailings, but among those to which it can be applied are 7-day Western Caribbean voyages out of Miami aboard the Norwegian Getaway, 7-day Bahamas & Florida trips out of New York City on the Norwegian Gem as well as 10-day Eastern Caribbean sailings on that same ship, 14-day Southern Caribbean voyages aboard the Norwegian Breakaway out of New York City, 7-day Western Caribbean sailings out of Miami aboard the Norwegian Escape, 10-day Southern Caribbean trips on the Norwegian Dawn out of San Juan and more.