Despite the crew's best efforts, Norwegian Joy didn't escape the remnants of Hurricane Idalia as it exited Bermuda, delaying the return of the NYC cruise ship. Strong winds and waves forced the Breakaway-Plus cruise ship to remain docked at the cruise port, moving its departure by one day while shortening the next sailing.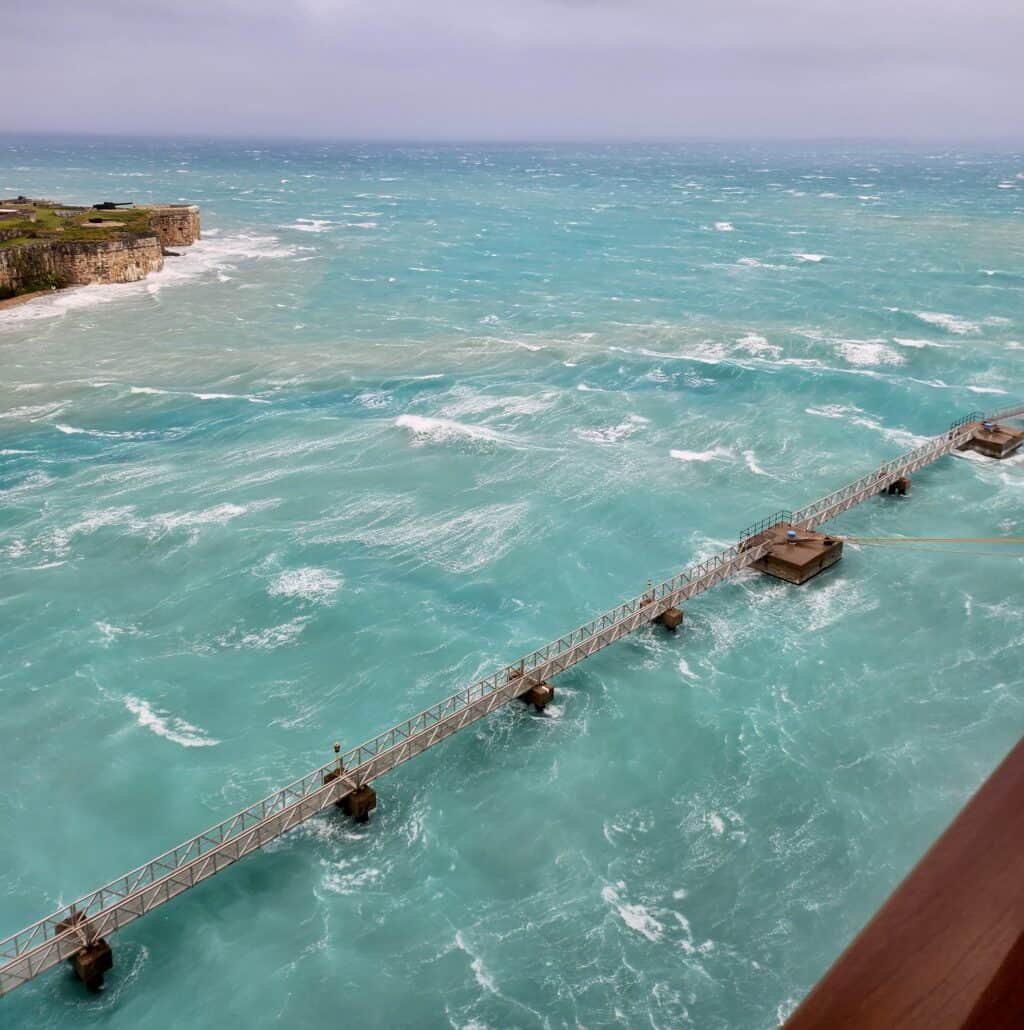 This happened as Joy was following a five-night itinerary that included what was supposed to be an overnight stay in Bermuda.
After taking note of local weather conditions, the crew of Norwegian Joy initially tried to leave on Saturday morning, a few hours shy of its scheduled departure on Saturday night. Unfortunately, external conditions deteriorated, and a safe departure could not be attempted until the next day.
NYC Cruise Ship Delayed
"Given the fact that Bermuda has been under Tropical Storm Warnings for over 24 hours, I was surprised to look at the Bermuda Port Webcam this morning and see the Joy was still in port. Wave action coming out of the north in the dockyards is intense and crashing over the docks," wrote a passenger on Cruise Critic's message boards.
The inclement weather forced the ship to stay in Bermuda for two nights instead of one. The change delayed its arrival in New York by a day, turning its next 9-night Canada and New England itinerary into an eight-night itinerary that will only have stops in Canada. Based on the modified sailing, the NYC cruise ship will arrive for its next itinerary on September 5 at 7 a.m. instead of September 4.
"While we did our best to maintain the original itinerary, your safety and that of our crew is always our number one priority," read the letter sent to guests on September 1.
How Norwegian Cruise Line Is Assisting and Compensating Passengers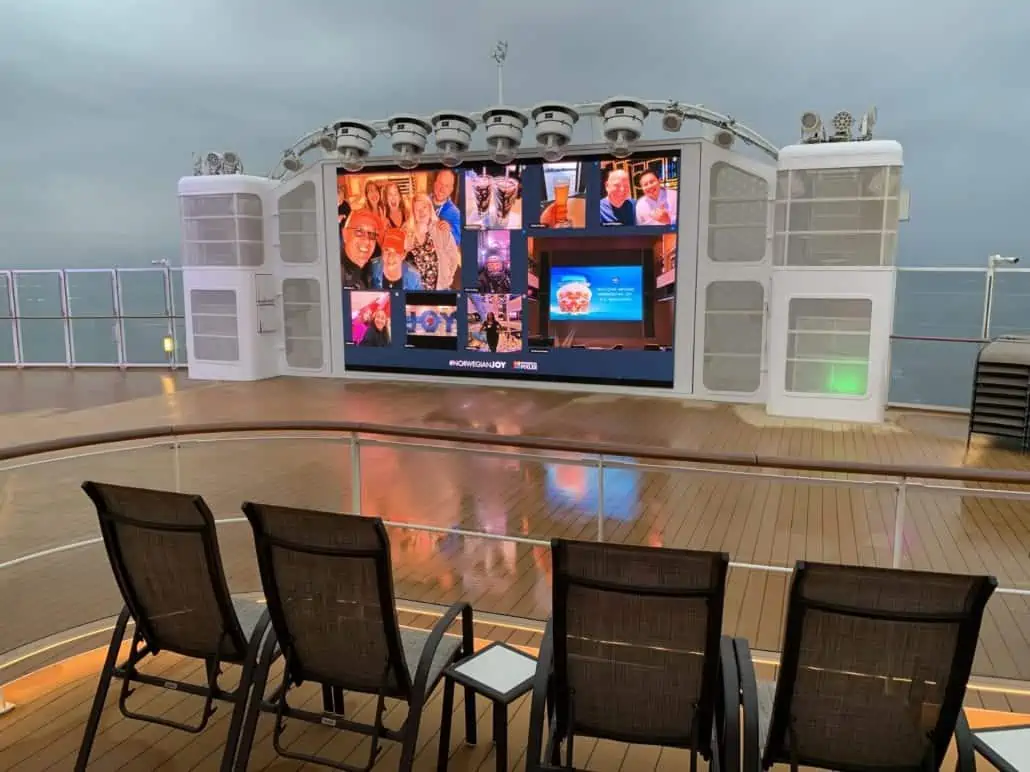 Each stateroom will be awarded $100 in onboard credits to compensate guests for the inconvenience. They will also be given a 10% discount on any cruise that sails until December 31, 2024.
Additionally, Norwegian Cruise Line (NCL) is assisting guests with rescheduled flights. Those who booked their flights directly with NCL will have new airport transfers and flights arranged for them. Meanwhile, guests who booked their flights will have to make their arrangements but will be entitled to reimbursements of up to $300 per passenger for additional airline fees not covered by insurance.
Other Cruise Ships Affected
Norwegian Joy wasn't the only cruise ship affected by the hurricane. Carnival Cruise Line, Celebrity Cruises, Royal Caribbean, Disney Cruise Line, MSC Cruises, and Virgin Voyages also had unexpected itinerary changes.