While celebrating Galveston's recent port improvements and the nearing arrival of Carnival Vista, it's possible that Port of Galveston Director Rodger Rees let a secret slip as well. It sounds like Texas might soon welcome its biggest cruise ship ever.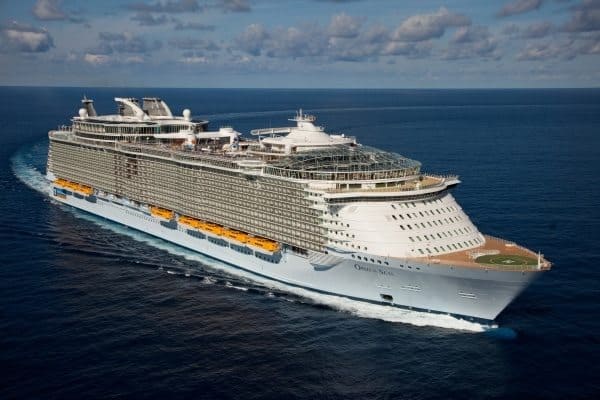 "When I think about the Vista coming in, it's the first stage of the expansion of the cruise business in Galveston," Director Rodger Rees said in an article in the Galveston County Daily News. "Coupled with the Oasis-class ship coming in, it shows the market can sustain the passenger counts we need and it will allow the port to really start looking forward."
Wait a second. What Oasis-class ship coming in?
At this time, Royal Caribbean has made no announcement about sending an Oasis-class ship to the Texas market. However, the same article also quotes Rees saying that Galveston port officials are nearing an agreement with Royal Caribbean to build a third cruise terminal in that could support such a mega ship for 2020 sailings. Although a third terminal for Galveston has been in talks for years, this is first serious mention of one with a concrete timeline.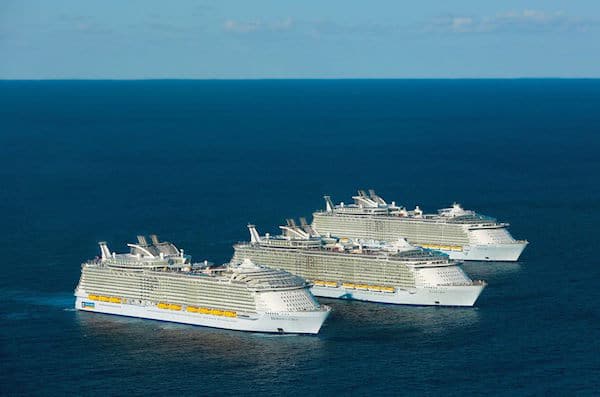 An Oasis-class Royal Caribbean ship would shake things up on the Gulf Coast. Currently, Carnival holds a corner on Galveston's market, as three of some of its best ships in the fleet are homeported there. While Royal Caribbean maintains two ships in Texas year-round as well, an Oasis-class ship would definitely threaten Carnival's stronghold on the market by increasing the line's capacity as well as the onboard offerings out of Texas.
And while the move would certainly play to Royal Caribbean's advantage, it would also work in Galveston's favor as well. Carnival Vista will replace Carnival Breeze there next month with an increased capacity of 244 passengers per sailing. Port officials estimate that amounts to an additional 20,000 visitors to the island in a year. An Oasis-class ship can carry over 1,400 more passengers than Vista, therefore further increasing visitors and revenue for the port.
The Port of Galveston recently completed $3.3 million in updates to prepare for the arrival of Carnival Vista next month. Meanwhile, the city is working on a $2.2 million project to improve traffic flow around the cruise terminals, which can get clogged on embarkation and debarkation days.
While no agreement for a third terminal has been officially signed quite yet, it appears more certain than ever. And thank goodness, too, since Galveston is starving for a third terminal. The two present terminals, though updated and even recently enlarged, are still hardly enough to handle the cruise passenger traffic at the country's fourth-busiest cruise port. There are currently five year-round cruise ships that home port there, with one seasonal ship, Disney Wonder, also squeezing into the lineup.
Carnival Vista will replace Carnival Breeze next month for 7-night Western Caribbean cruises, and Carnival Dream will replace Carnival Valor's 4 and 5-night itineraries next May – moves that will drastically increase carrying capacity for Carnival.
However, would these moves be big enough to offset the competition of the potential arrival of a Royal Caribbean mega ship?
They say everything's bigger in Texas. Perhaps that will soon apply to the cruise ships too.