Oceania Cruises has expanded their acclaimed bistro lunch service fleetwide and introduced a new slate of menus with over 600 new dishes.
The Bistro debuted aboard Sirena in 2016, and was met with immediate popularity. Now it's being introduced aboard the line's five other ships. Offered every day at The Grand Dining Room, guests can enjoy cherished lunchtime staples that are always available, along with daily-changing regional specialties on the new menu. A sampling of some of Jacques Pépin's favorite bistro-style dishes like the crisp Salade Niçoise and a warm Croque-Monsieur accompanied by a glass of wine offer the perfect way to be French for the afternoon, anywhere in the world.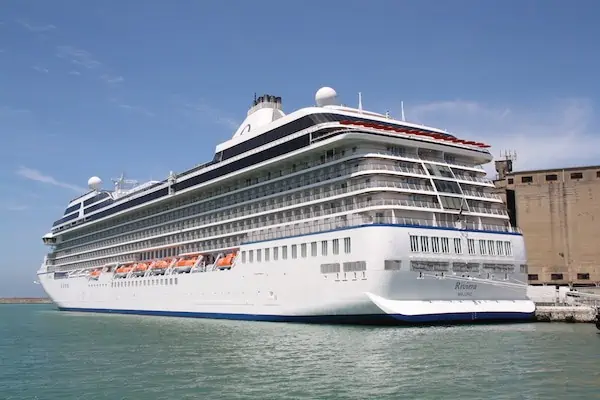 The new menus are diverse enough that guests can return many times and still find something new to try, but many favorites are always on the menu too. Every day, The Bistro offers five appetizers, four soups and salads, and eleven entrée choices. To cap off each meal, there's a daily-changing selection of four desserts and six ice cream flavors.
Lunchtime at The Bistro also offers 14 new Taste of the World selections from Cuba, Mexico, Scandinavia, Italy, Asia, Greece, France, Lebanon, Spain, Morocco, England, Philippines, the Caribbean, and India. Each Taste of the World dish offers a selection of six local or regional specialties that were inspired by the culinary team members' roots and travels, and can be ordered as entrées or appetizers for sharing. Some include pickled vegetables and roasted lemongrass chicken from the Philippines, lamb kefta from Lebanon, aubergine chickpea salad from Morocco, and marinated herring with polar bread from Scandinavia.
The Bistro is currently aboard Insignia and Riviera, and will be onboard the rest of the fleet by the end of March 2018.
Learn more here.