Even as several cruise lines report that business is booming, some passengers are finding that their own bookings are being cancelled. Why? Thanks to oversold cruise ships and what lines such as Royal Caribbean and Celebrity are calling "inventory errors." No matter what they're called, however, the impact is being felt by passengers who go from excited about their upcoming voyages to devastated… and sometimes, facing big expenses!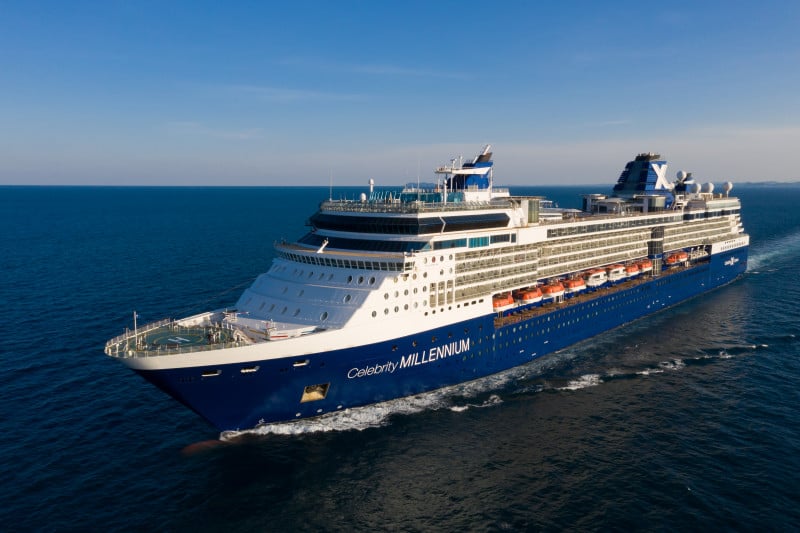 What Would You Do?
While the cruise lines are doing what they can for impacted guests — including moving them to similar or future itineraries while honoring the prices paid and, in many cases, offering on-board credit, that isn't necessarily enough to help some who find themselves having to deal with expenses related to the trips they'd planned to take.
One such passenger is Diane Gainey, who recently learned that the Celebrity Millennium cruise she and her family planned to take in September had been oversold. When the cruise line offered to reschedule the clan for another date and she refused, Celebrity cancelled their 12-night sailing from Japan according to Business Insider.
With the trip off the table, Gainey's family faced a major problem: They had spent over $6,000 on flights and hotels, much of which was non-refundable and non-transferrable. With the next available similar sailing not until 2024, the unhappy woman told the publication she was "really stuck in limbo. I don't even know if I'll be alive in a year and a half!"
What's Behind The Cancellations
So far, Royal Caribbean — which has had a similar situation happen on several of their ships — has not publicly addressed exactly how or why these "inventory errors" are happening, nor have they put forth word of a solution which might help those looking to book a future sailing feel confident that they will not face a similar issue.
It's worth noting that while reports of cancellations due to ships being overbooked have increased over the past few months, it is essentially a very low risk. Most ships are currently sailing at less than 100 percent capacity, which refers to all passenger staterooms being filled at double occupancy (unless specifically designed for solo travel). Ships can and often do sail at over 100 percent capacity when completely full, with some (or many) staterooms containing three or more guests.