Port Canaveral has unveiled their newly improved Cruise Terminal 5, which opened this past weekend.  A transformation that cost nearly $50 million dollars, the improvements include an expanded terminal, longer pier, new 1,044-space parking garage, and new mobile passenger boarding bridges.
Renovation of the '90s built terminal began in August, and will allow it to handle ships carrying up to 3,500 passengers, up from the previous capacity of 2,500.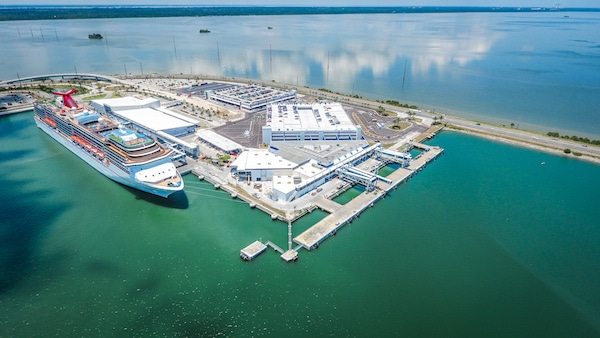 The projects involved mostly local workers from 37 companies with a construction crew of 500 on the terminal, and 50 companies with a crew of 450 on the parking garage, for a total of 265,000 hours with no injuries.  What a feat!
Carnival Valor berths at the terminal, as will Carnival Sunshine.