While Mickey Mouse and his parent company probably don't love it, Princess Cruises has launched a new ad campaign aimed directly at the Disney theme parks.
Better still, they managed to do so without actually naming Disney.
Cruise Line Offers "Real" Magic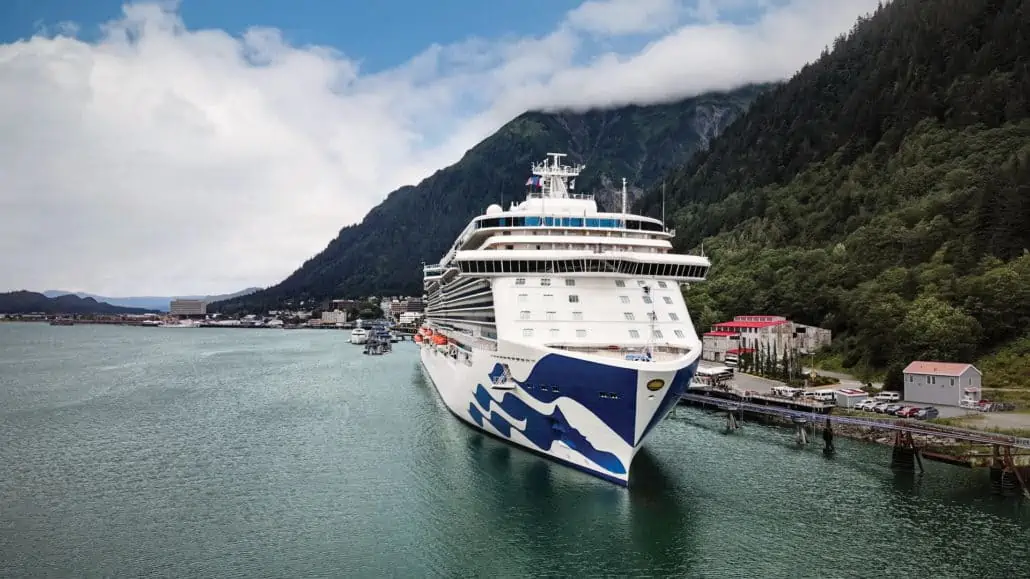 The new ad from the folks at Princess Cruises is so subtle that some viewers might not even pick up on the fact that major shade is being thrown.
But look closer, and it quickly becomes evident that the commercial's pitch is directly aimed at those who might be considering ponying up the cash for a trip to Walt Disney World or Disneyland.
MORE: Carnival Cruise Line Boosting Drink Package, Specialty Dining Costs May 1
The spot tells those dreaming of a summer vacation that by taking a Princess cruise to Alaska, they can enjoy mountains, wilderness lodges, animal kingdoms, main streets and more. Of course, what they're actually referring to is the various Disney mountain ranges (including the rides Space and Big Thunder Mountain), Florida's Animal Kingdom theme park, the Yellowstone-esque Wilderness Lodge Resort, and Main Street USA — one of the themed lands featured in Magic Kingdom and Disneyland.
"Let Princess Cruises take you to Alaska," the commercial entices, "where the magic is real" and, they continue, "half the price of theme park vacations."
Disney World's Rising Prices
The promo couldn't be more perfectly timed, given that the Disney theme parks recently announced price increases. In fact, a growing number of longtime Disney fans have been expressing their displeasure with changes made over the past few months.
As for the claim made in the spot, what, exactly, are they comparing? According to the proverbial small print, Princess is comparing a seven-day round-trip sailing from Seattle to Alaska for two adults in a balcony stateroom and a seven-night stay for two in a deluxe resort with seven-day park hopper passes.
They don't directly say Disney, referring to "a major U.S. theme park."
But of course, the Disney theme parks are known for both their deluxe resorts (such as the Grand Floridian or Wilderness Lodge at Walt Disney World) and the park-hopper passes which allow a guest to jump between, say, The Magic Kingdom and EPCOT, both part of the Walt Disney World complex in Orlando, Florida.
READ NEXT: Cruise Lines Need To Stop Playing The Daily Gratuities Game