Princess Cruises has announced that their 2018 schedule will feature the line's custom-designed wilderness treehouse at the Mt. McKinley Princess Wilderness Lodge. The new addition will allow guests an opportunity to view Denali while enjoying themed activities amongst the trees.
The treehouse was the first-ever designed and constructed in Alaska by Pete Nelson, the star of Animal Planet's "Treehouse Masters." As one of the highest land-based north-facing viewing areas, it will provide travelers a great view of the mountain. At approximately 500 square feet and powered by solar panels, guests can access the treehouse by hiking the short "hill trail loop."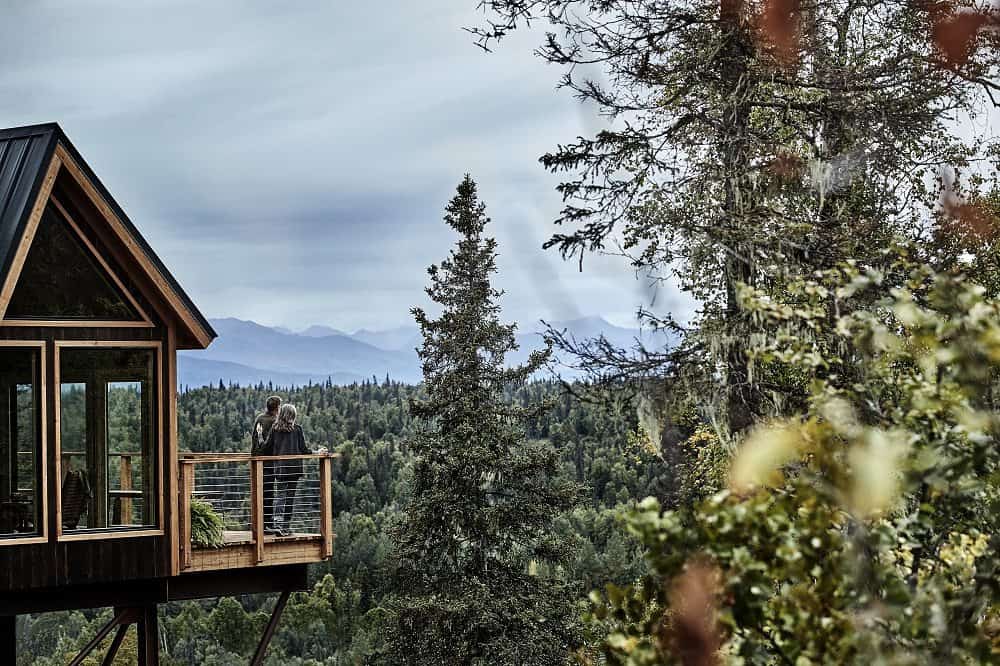 Guests on a Princess cruisetour will be able to enjoy the treehouse, along with visits to other Princess-owned lodges, and a ride on the exclusive Direct-to-the-Wilderness rail service. This year, treehouse activities and programs will include:
Tales from The Sourdough Expedition
Hosted by author, world record holder, and amputee mountain climber, Todd Huston, guests will follow along a story of the first successful ascent of Denali – the Sourdough Expedition. Participants will be Huston and fellow adventurers before beginning their own trek to the line's treehouse. Stories of the first successful ascent will entertain guests as they explore area trails, and the journey will end with a cup of hot chocolate and doughnuts. The 45-minute expedition runs five days a week for a small fee.
Sappy Hour
Found in the interior of Alaska, boreal forests are carpeted with Birch and Spruce trees, providing ideal conditions for syrup production. Beginning in 2018, guests can gather inside the treehouse for a rare sampling of birch syrups and other tree-inspired products. Guests will learn about Birch trees and the harvesting of Birch syrup. Sappy Hour will run daily for a small fee.
Trivia at the Treehouse
Guests can test their knowledge of The Great Land with an afternoon of brain-stretching fun. Hosted by the lodge's resident naturalist, travelers will experience trivia while taking in gorgeous views of North America's highest peak from the trees. Trivia will take place daily and is complimentary for lodge guests.
Watch a time-lapse of the construction of the Mt. McKinley treehouse here.