Among guests who have been sailing aboard Caribbean Princess since early September, satisfaction scores indicated that they've enjoyed using their OceanMedallion.
The wearable device allows passengers to access enhanced experiences on the ship, and is continuing to be rolled out as part of a phased plan. Since the beginning of this month, all 3,100 guests on Caribbean Princess have been using it.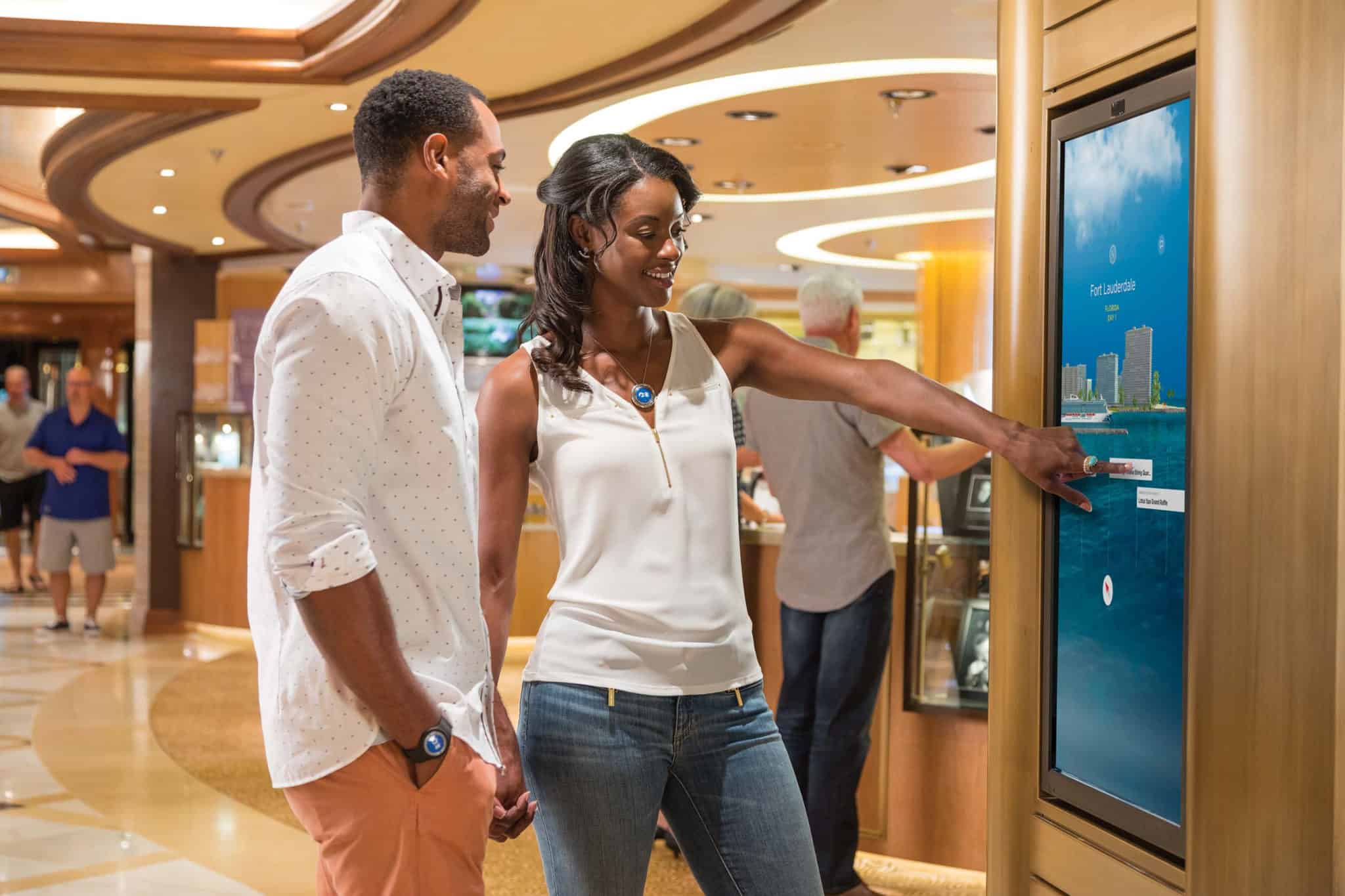 OceanMedallion features currently include the following:
Keyless Stateroom Access: Stateroom entry is a seamless experience where each guest is securely validated and the door automatically unlocks, with personalized greetings launching soon.
MedallionPay: All guests use an easy and hassle-free payment experience enabling crew members to focus on guest service interactions.
OceanCasino: On smart devices and select portals, guests can wager real money on a portfolio of games, including slots, poker, bingo, roulette, keno and lottery from anywhere on board.
OceanCompass featuring OceanNav and ShipMates: On select portals guests can use OceanNav for point-to-point wayfinding throughout the ship via an intelligent navigation assistant, and utilize ShipMates to easily locate friends and family.
JourneyView: On portals throughout the ship, guests can access a real-time look at their itinerary, along with events and activities taking place during the cruise.
OceanView: Guests can stream more than 100 hours of award-winning Ocean Original travel content – which airs nationally on weekends on ABC and NBC – to their smart device anywhere on the ship at no cost.
PlayOcean: On portals located shipwide, guests are able to play family games, including trivia, word jumble, a matching game, and Ocean Treks Adventure – an interactive, shipwide digital scavenger hunt.
Caribbean Princess now also offers Carnival Corporation's MedallionNet, offering guests reliable, fast, and affordable wifi connectivity with an access point in every cabin.
"Having 100 percent of our guests using OceanMedallions on every sailing of Caribbean Princess is a significant milestone that we are celebrating on the path to fleet-wide implementation," said Jan Swartz, president of Princess Cruises. "It is very validating to have our guests tell us that OceanMedallion is turning an already extraordinary experience on Princess Cruises into an even more spectacular vacation, making sailing on Caribbean Princess the ultimate Caribbean cruise vacation."
OceanMedallion was first introduced by Carnival Corporation's CEO Arnold Donald in 2017, and was a key factor in Fast Company recognizing the corporation with two Innovation as Design Awards that same year. In addition to current Medallion-enabled features on Caribbean Princess, the line will continue rolling out additional offerings this fall.