Princess Cruises' 2020 Canada & New England cruise season showcases the fall foliage in iconic destinations along the east coast, and even offers a chance to head north and visit Greenland. Two ships will sail in the region, Sky Princess which will be brand new, and Caribbean Princess.
The season features 16 departures, visiting 16 destinations on five itineraries from 5 to 16 days long. There will also be select cruises in the summer. Highlights include:
New for 2020, Caribbean Princess will visit the frozen landscape of Greenland. This 16-day roundtrip voyage from New York visits the country's capital and largest city, Nuuk, as well as Nanortalik and Qaqortoq. The itinerary also includes stops in Halifax, Nova Scotia, Sydney, and St. John's.
Caribbean Princess offers 10-day classic Canada & New England voyages out of Québec City and New York, featuring overnight stays in Québec on every cruise. Port stops include Newport, Boston, Portland, Saint John, New Brunswick, Halifax, Sydney, Carlottetown, Saguenay, and Québec.
Caribbean Princess will also offer a 13-day Canada & Colonial America cruise from Fort Lauderdale to Québec (or vice versa), calling in Sydney, Halifax, Saint John, Bar Harbor, Boston, Newport, Rhode Island, New York, and Charleston (northbound) or Norfolk (southbound).
Sky Princess will sail her maiden Canada & New England season with 7-day cruises roundtrip from New York, visiting Newport, Rhode Island, Boston, Bar Harbor, Saint John, and Halifax.
A 5-day Canadian Atlantic Provinces Getaway out of New York will also be offered on Sky Princess, visiting Saint John and Halifax.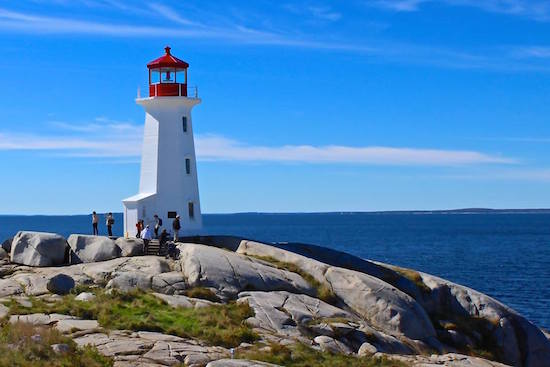 Princess guests can choose among Discovery and Animal Planet shore excursions, which range from yacht racing and wine tasting to exploring lighthouses and seeing Fenway Park. Also, during every 10-day Classic Canada & New England itinerary, the line offers departures at 9 pm or later in Québec City and Boston so passengers have plenty of time to explore those cities during their time there. When they return to the ship, regionally-inspired dishes will be available at dinner, including things like New England Crab and craft cocktails such as the Boston Cream Pie Martini.
To further extend guests' vacations, Princess offers two cruisetour options to see the sites of colonial America or Niagara Falls and the best of eastern Canada:
The Historic America Cruisetour takes guests to places such as Thomas Jefferson's Monticello estate, Colonial Williamsburg, Independence Hall in Philadelphia, and the Gettysburg Battlefield.
The Maple Explorer Cruisetour brings travelers to Niagara Falls, cities like the capital of Ottawa and French-flavored Montreal with guided tours of the Canadian Museum of Civilization, grand cathedrals, and the 19th century Rideau Canal. Guests also will enjoy a cruise through the picturesque Thousand Islands.