Award-winning chef and restaurateur Curtis Stone has debuted his onboard restaurant with Princess Cruises; SHARE.  The exclusive dining experience includes a menu of dishes created for sharing, in an environment that encourages conversing and making memories.  The restaurant is now available aboard Ruby Princess and Emerald Princess, and will soon debut aboard Sun Princess in Chef Stone's native Australia.
This partnership with Chef Stone adds to the cruise line's $450 million enhancement program, including multiple ship renovations in their "Come Back New Promise" campaign.  Curtis Stone's partnership also includes "Crafted by Curtis" menu items in the main dining room fleetwide.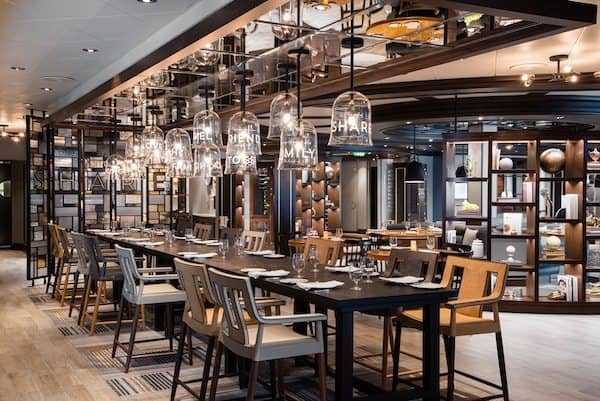 The SHARE dining room features long communal tables where family and friends (or strangers!) can all join together for a meal, encouraging conversations.  It offers dishes served family style, including a Charcuterie starter course, Butter Poached Lobster with Caramelized Endive, Twice Cooked Duck Leg with Fennel, Bacon jus and Parmesan Crumb, Tagliatelle with Roasted Alaskan Crab, Chili and Parsley, and Potato Gratin with Truffles and Cream.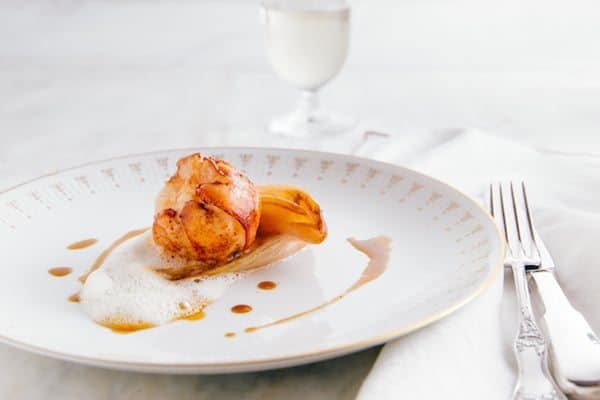 Interior features in SHARE include hand-blown glass pendants etched with inspiring phrases, and elements not often seen in cruise ship restaurants, like low-backed banquettes, upholstered in luxe tufted leather, and decorative curios from Chef Stone's own collection including photos and travel souvenirs.
SHARE is $39 per person.
A video series featuring Chef Stone about SHARE can be found at princess.com/curtisstoneshares.
For more information about the partnership, visit princess.com/curtis-stone.
Photos courtesy of Princess Cruises.