With the increased demand for cruises to Canada and New England, and the growing trend of cold weather cruises, Québec tourism and port officials recently invited representatives from Adventure Canada, Huerten-Groten and Ponant cruise lines to partake in the first-ever winter familiarization trip to the region.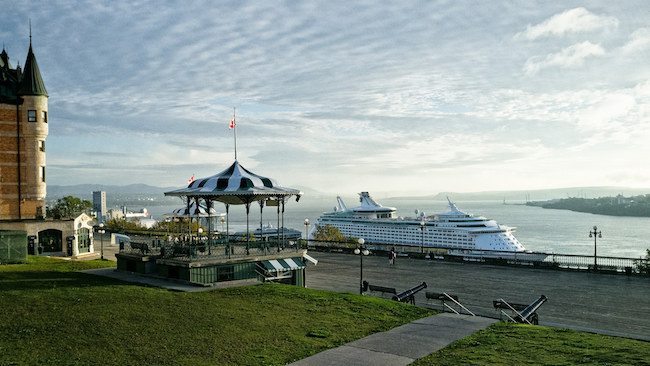 The group visited Québec from February 8-14, and explored Montréal, Trois-Rivères, Québec, and Saguenay. Activities in Québec included a tour of the port, a taste of the winter Carnaval, a visit to the city's famed ice hotel "Hotel de Glace," and urban discovery tours. There was also a trip to Montmorency Falls and the Valcartier Vacation Village, the largest winter playground in America. It has over 35 snow slides, skating paths, snow rafting, 5,000 inner tubes and 17 mechanical lifts, plus ice skating, tobogganing, dog sledding, ski-dooing, and ice fishing.
Other wintery activities were shown to the group in presentations and discussions. Hôtel 71 in Old Québec City hosted the group during their stay and Chlorophylle, a local manufacturer of upmarket outdoor gear outfitted them in warm year.
For information on activities in Québec City, click here.