While the Warm Chocolate Melting Cake gets most of the dessert buzz on a Carnival cruise, an old favorite, Apple Cobbler, offers a reliable, delicious choice when you're looking for something less rich and indulgent.
Thanks to one Executive Chef, we've got the recipe so you can make it for your family at home!
How to Make Apple Cobbler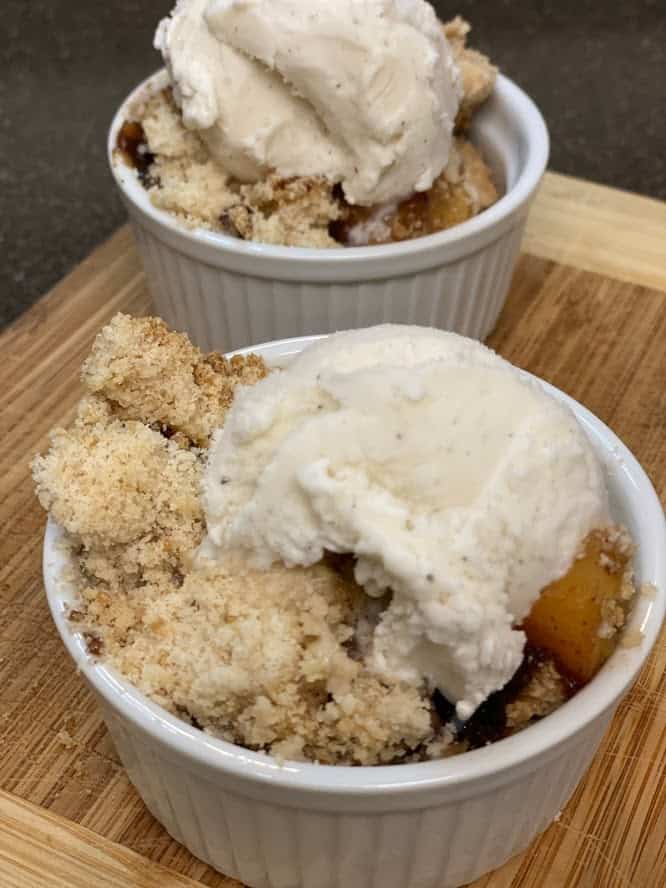 Ingredients:
Crumble
2 Cups All-purpose flour
1⁄4 Cup Sugar
 2 Tsp Baking powder
1 Pinch Baking soda
1 Pinch Salt
8 Tbsp Butter
1 Oz Whipping cream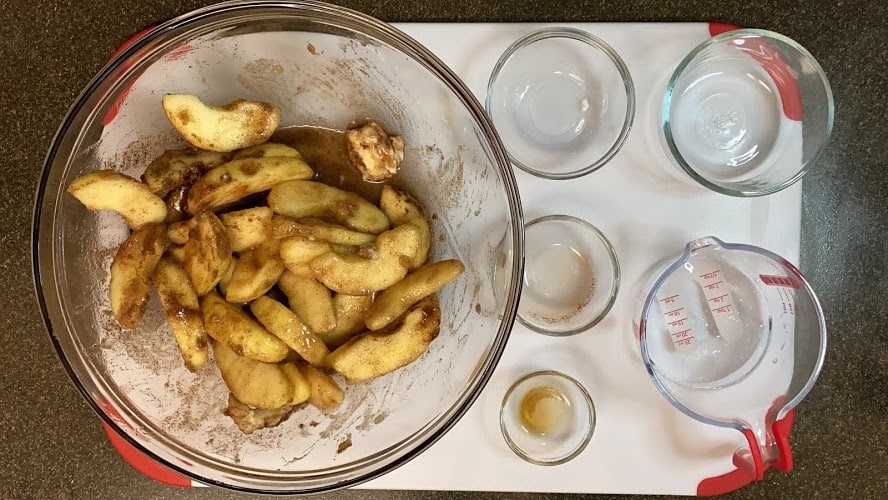 Filling
 1 lbs Apples, peeled, cored and sliced
1⁄2 Cup Sugar
 2 Tsp Flour
 1 Tsp Cinnamon
1/4 Tsp Salt
1 Tsp Vanilla
 1⁄4 Cup Water
 1 Tsp Butter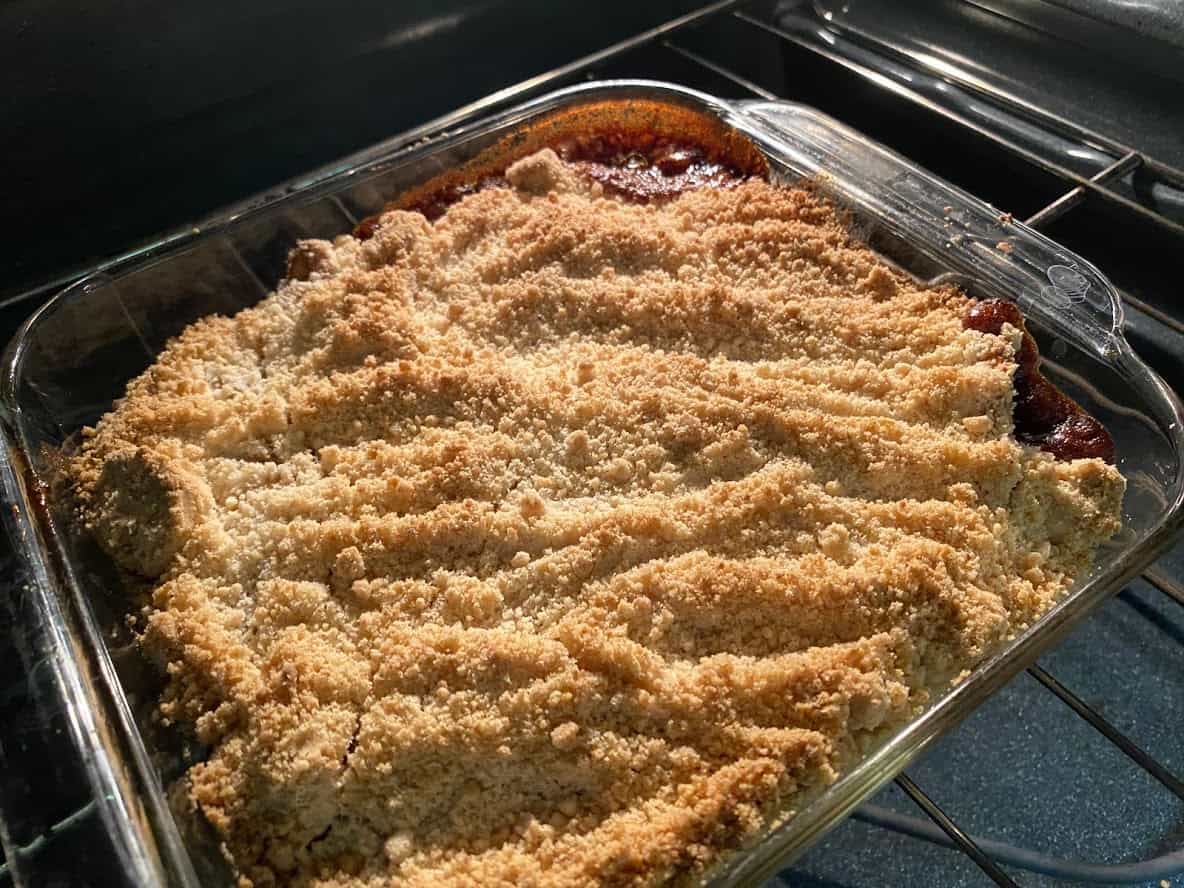 Directions:
Preheat oven to 350 degrees Fahrenheit
Grease a 9-inch pie plate with butter
In a medium bowl combine the filling ingredients and toss to mix
Pour into the pie plate
In a small bowl mix topping ingredients
The crumble will be sticky so just place dollops around the apples
Bake for 35-40 minutes until topping is golden brown
How to Make Apple Cobbler
Pin it for later!