Many cruisers will wind up passing on specialty restaurants, using the logic that they can get plenty of great food for free in the various dining venues around the ship. And while that's true, passengers bypassing JiJi Asian Kitchen – currently available aboard Carnival Vista and Carnival Sunshine – are missing out on not only one of the best meals at sea, but also one of the best values.
What Makes It Unique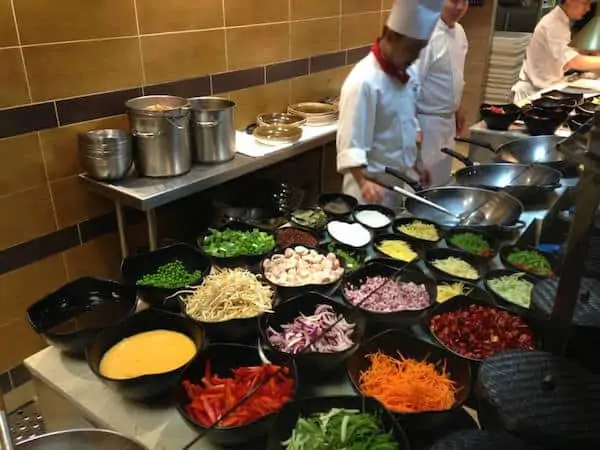 While JiJi offers a limited, complimentary lunch each day, it is the for-fee dinner at which this restaurant truly shows off its unique style. Upon entering the dining area, guests are immediately immersed in the rich culture whose tasty delights they are about to experience. The colors are warm and somehow manage to be both bright and muted at the same time. This is not a loud, boisterous restaurant, but rather one which seems to encourage good conversations over a leisurely meal. And about that meal…
What's On The Menu?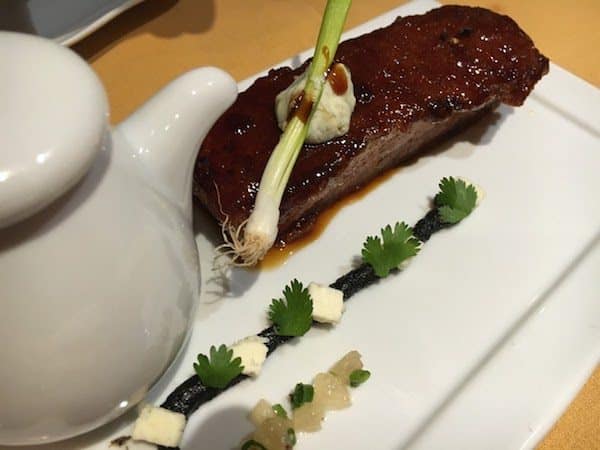 JiJi is not a restaurant with an extensive menu, but what it does have, it does exceedingly well. Once seated, diners are presented with a slate-like menu and a special pen with which to make their selections. Servers are happy to help those who might be wary of spicy selections, of which there are several. Each guest selects an appetizer, entrée and side – which is presented family style and perfect for sharing – as well as their individual dessert.
As previously mentioned, the menu is not extensive, with only seven appetizers and six entrees listed. But good luck deciding between them after reading the descriptions of each. During a recent visit, after much hemming and hawing (and a little guidance from our incredibly personable server), we made our selections while munching on the complimentary shrimp chips that are served with a selection of four sauces with varying degrees of spiciness.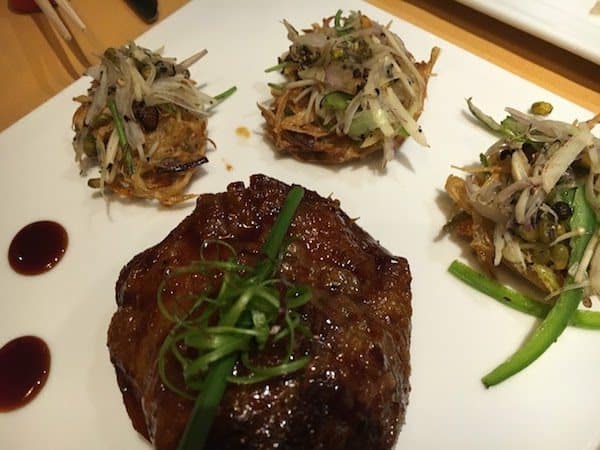 Appetizer-wise, we went with the slow-braised pork belly coated with a caramel chili sauce that was more than big enough for two and melt-in-your-mouth delicious. For our second starter, we selected Najing-style duck – which is first slow-cooked and then flash-fried in a wok – served with mango fritters and a spicy green chili sauce.
Entrée-wise, we went somewhat traditional, with a perfectly-prepared Kung Pao chicken and the peppered beef, pairing them with sides of Himalayan basmati fried rice with baby shrimp (a version with chicken was also available) and Hakka style rice noodles. Each was served family style, and it's safe to say we barely had room for dessert.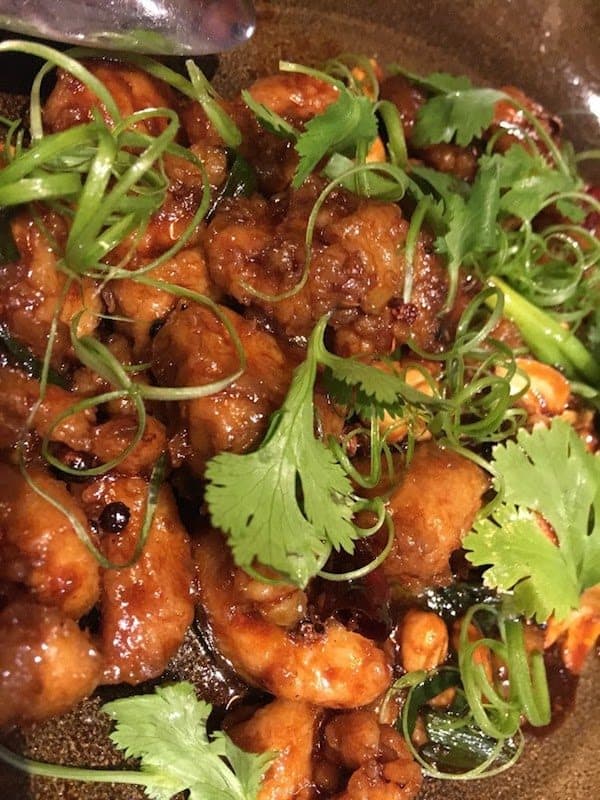 Dessert wise, there are three selections available. We went with the rose crème Brulee and the fried wontons in tapioca pearls and coconut milk. While the former was both classically and perfectly prepared, the fried wontons were a bit tough and chewy (although the liquid in which they floated was so tasty, we found ourselves wanting to pour it into a glass and slurp it down!).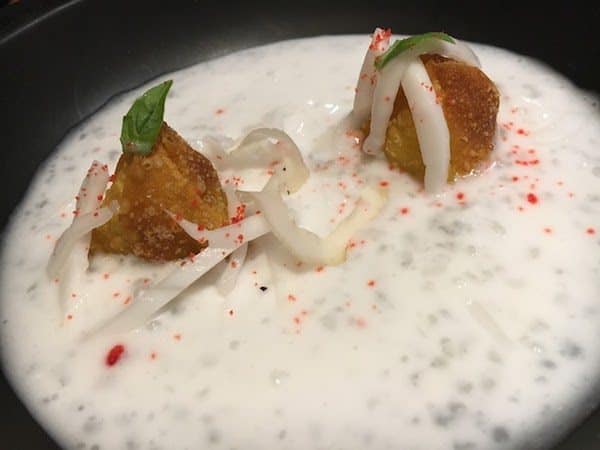 Of course, no meal in an Asian restaurant would be complete without fortune cookies, but these came with an additional treat: mango and berry flavored fruit rolls that made for a great palate cleanser.
Is JiJi Worth The Cost?
Honestly, if you are asking that question at this point, you may not have read our review closely enough. But at only $15 per guest, we'd have to rank JiJi Asian Kitchen as one of the best specialty restaurants we've ever encountered.
Have you ever been to JiJi's Asian Kitchen – what are your thoughts?
Featured photo: Andy Newman/Carnival
Pin this: