With a thalassotherapy pool and four thermal suites, Carnival Breeze's Cloud 9 spa is a must for anyone looking to relax. While we're reviewing Cloud 9 Spa on Carnival Breeze, it can also be found on Carnival Dream, Carnival Magic, Carnival Vista, Carnival Horizon, and Carnival Panorama.
Before I Went To Cloud 9 Spa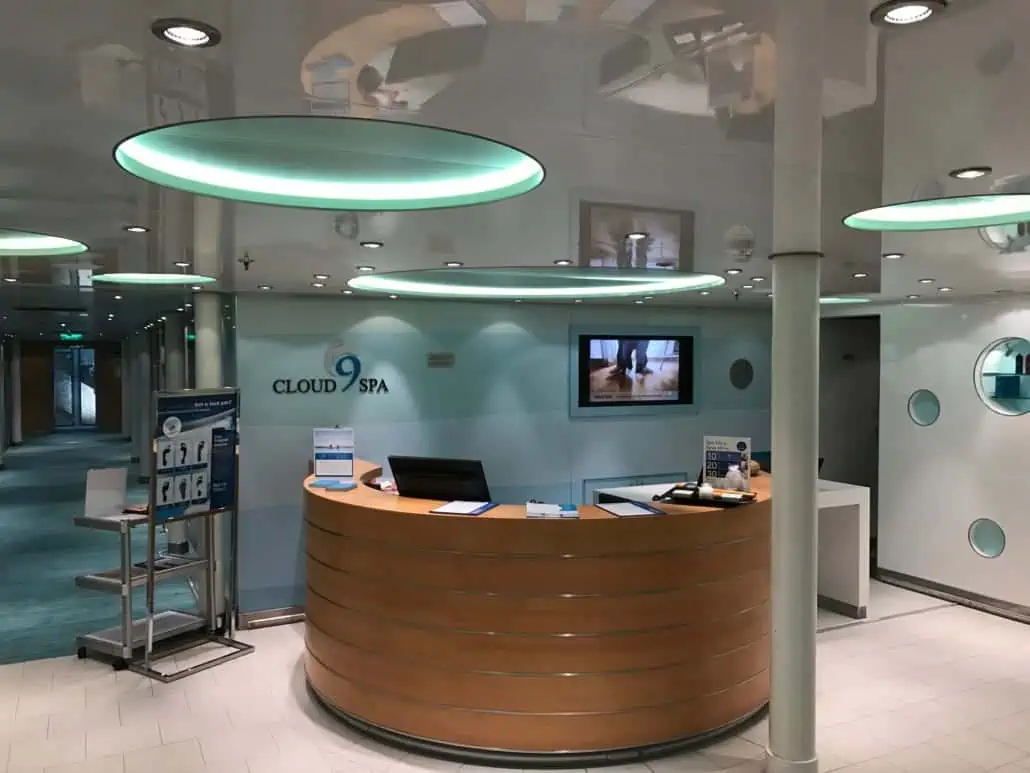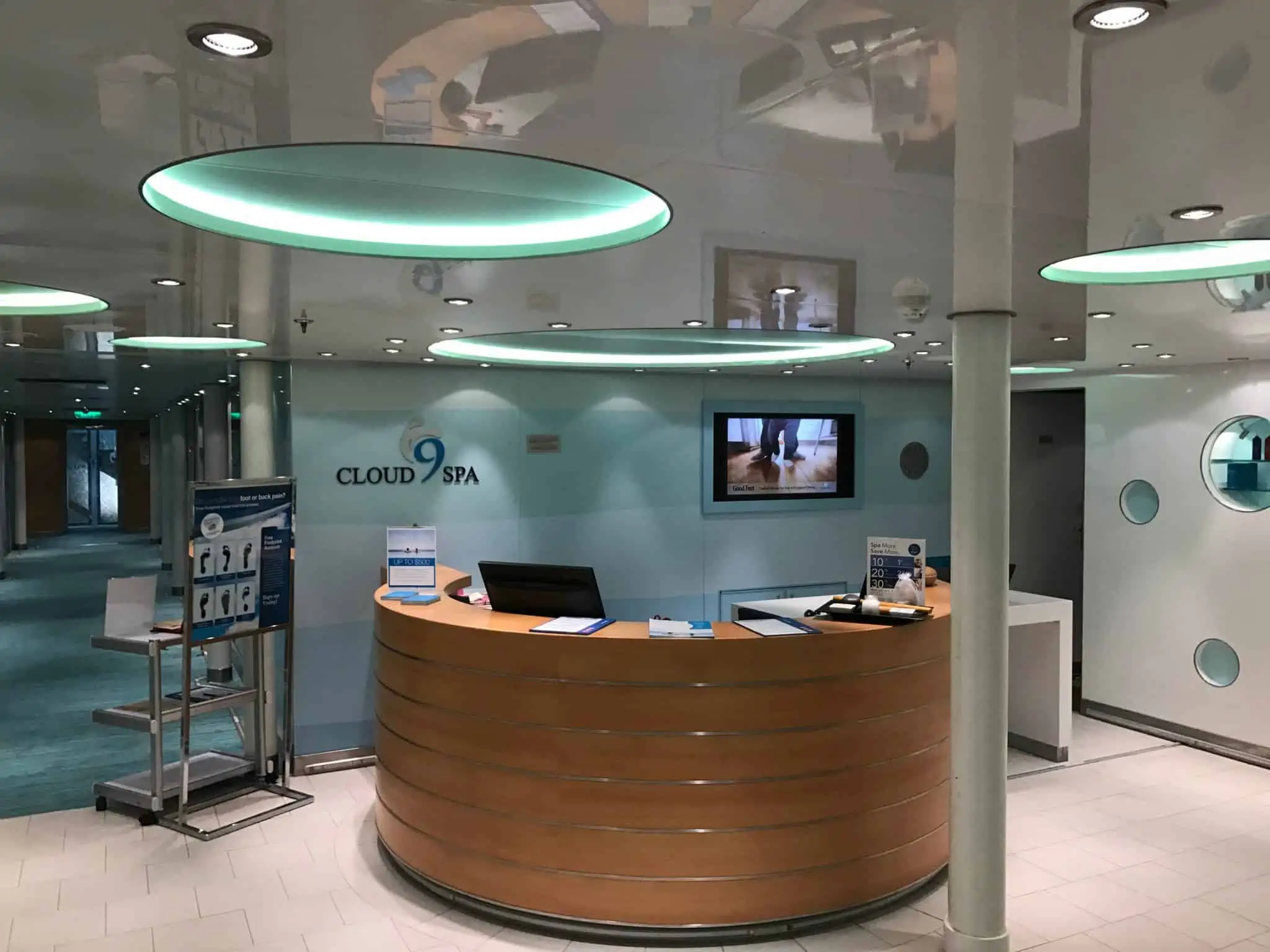 This was my second time sailing on Carnival Breeze, and having purchased a Cloud 9 spa pass my first time around, I knew I had to do it again. Carnival Breeze has one of the best spas in the fleet, as it features multiple thermal suites and the popular thalassotherapy pool. Before my first cruise on Breeze, I was able to tour the ship for a day, and I was immediately seduced by the relaxing aromas and bubbling waters.
Worried that the spa passes might sell out, I pre-purchased the couples spa package online — priced at $220 — for my husband and me to enjoy on our seven-night cruise. (An individual pass is $140 for the week.) When we purchased it the first time we sailed on Breeze, I thought that was a bit pricey.
Now, we have a Norwegian cruise booked for later this year, upon which a spa pass for the week will cost about $220 each. So it's truly a great deal and a competitive rate.
Onboard Carnival Breeze Spa Experience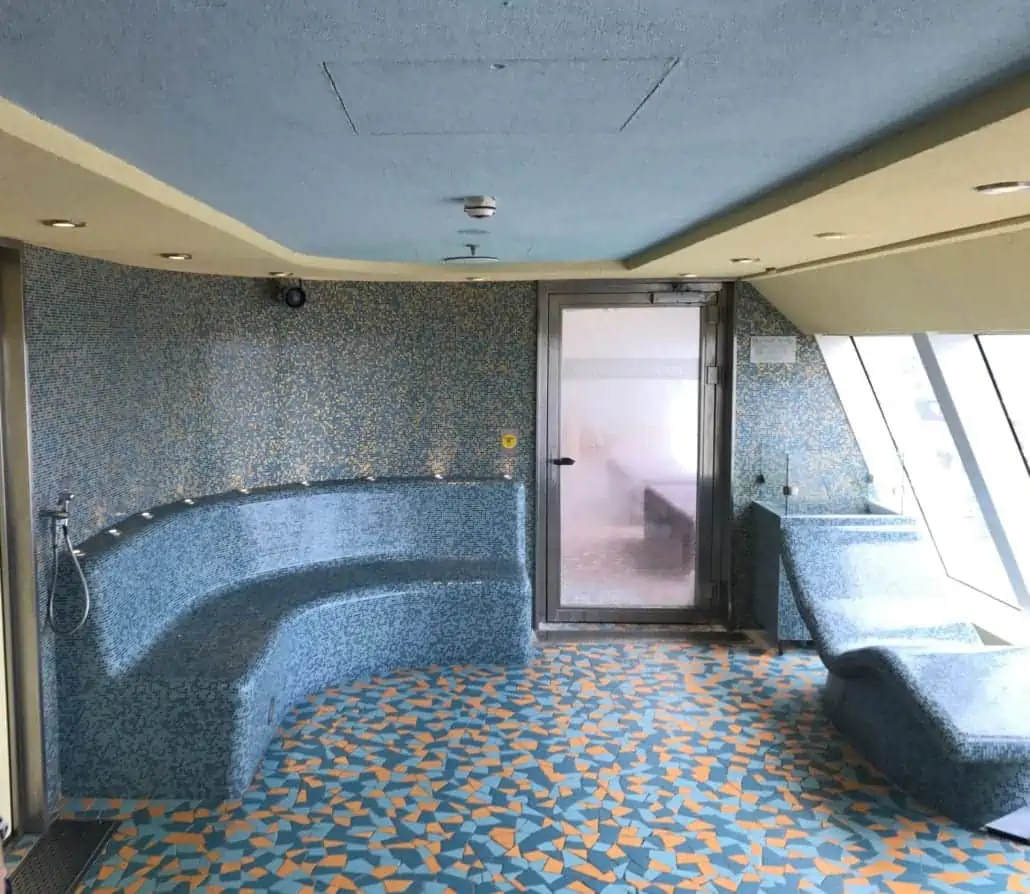 On Carnival Breeze, the ship features the standard complimentary saunas and steam rooms inside the respective men's and women's locker rooms on Deck 12. However, those who book a Cloud 9 spa stateroom, or who purchase access through the spa pass like I did, are granted exclusive access to the thermal suites and the thalassotherapy pool on the deck above.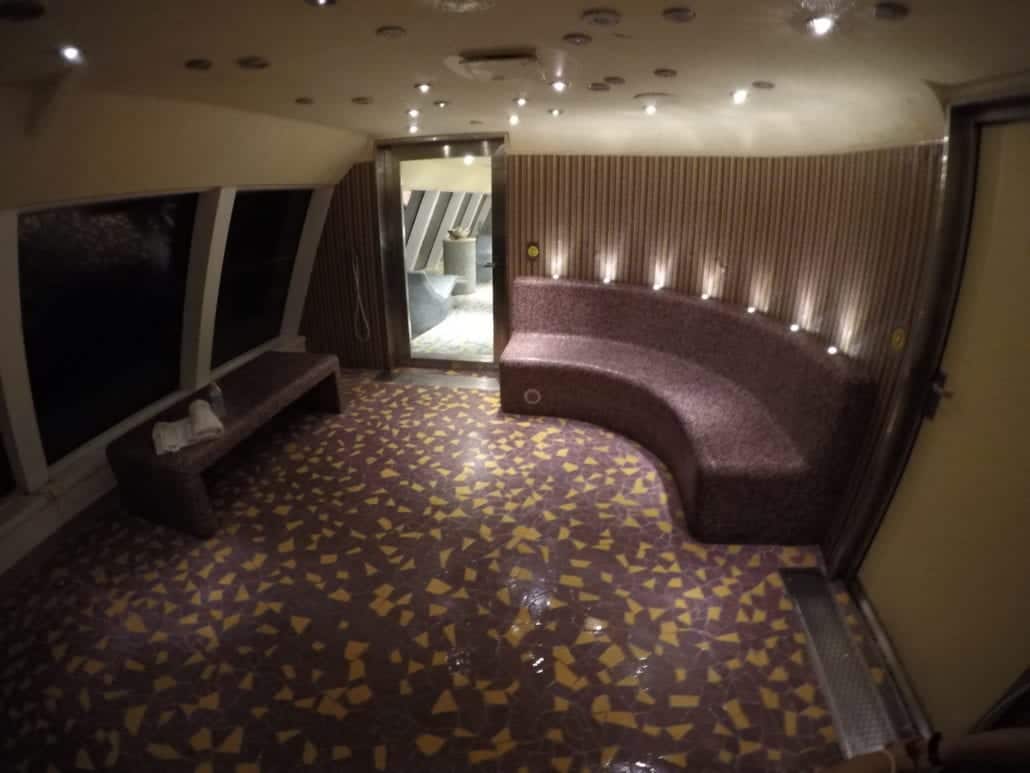 The thermal suites include two dry heat chambers (the Laconium and Tepidarium) and two steam chambers (Oriental and Aroma), as well as an aromatic shower. Through the heat, these suites help you sweat out impurities in your body and cleanse out toxins. Some of these suites also include heated chaise lounges that are nothing short of heavenly to lie on.
One thing that made a huge difference in my spa experience this cruise versus the first time I was on the Breeze was choosing the Your Time Dining option for dinner. After a hot day sunbathing on the lido deck or touring an island, it doesn't always sound appealing to go sit in a hot, steamy thermal suite. However, with a flexible dining schedule, instead of feeling pressured to spend time getting dressed for dinner, we were able to enjoy more time in the spa.
That's because we only went to the main dining room three times over seven nights; the other nights we dined at Bonsai Sushi, Cucina del Capitano, and the Fahrenheit 555 steakhouse. Access to the thermal suites closes at 10:00 pm, so we either went to the spa before dinner and ate late or ate early and went right before bed.
Cloud 9 Thermal Suites and Thalassotherapy Pool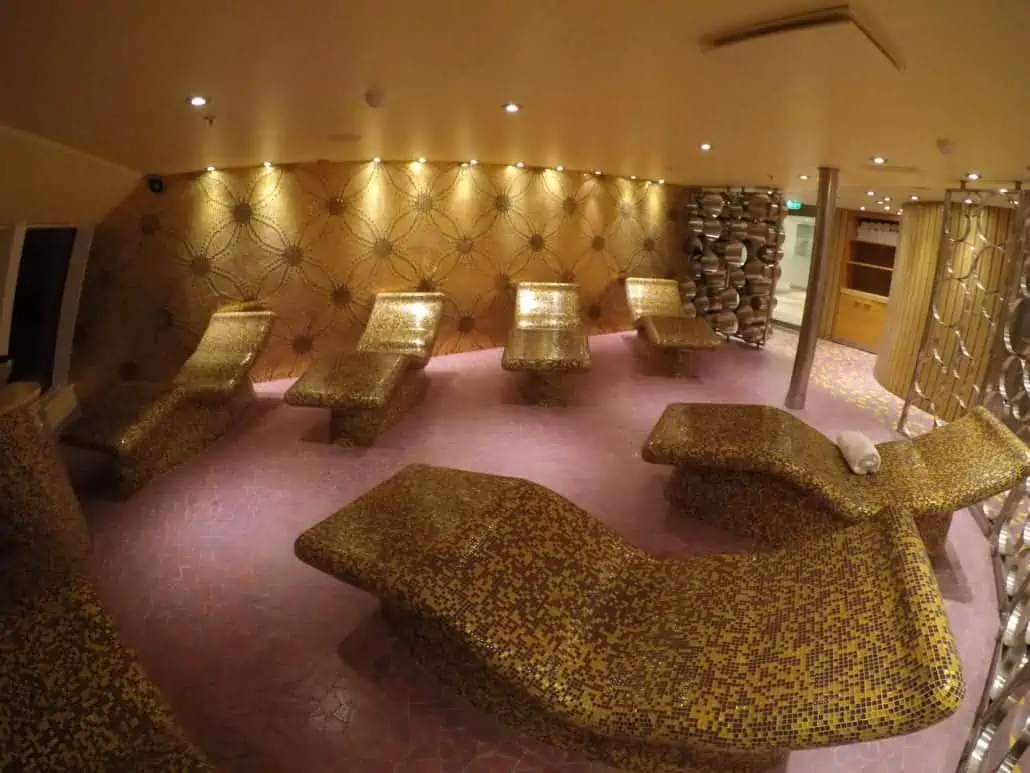 I tried all the suites, and my favorite was the Oriental steam room — mostly because I prefer steam rooms to dry heat, and because the Oriental room had two heated chaise loungers that were usually unoccupied. After spending some time in the Oriental room, I'd venture into the dry heat rooms, which are easier to breathe in. Between the soft spa music playing overhead and the quiet water trickling over rocks in a bowl in the corner, I nearly fell asleep on the loungers several times. That's a testament to how relaxing it is.
I did try the aromatic shower as well, though the nozzles that spray from the sides of the wall weren't working on our cruise. And, perhaps I wasn't working it properly, but the aromas only worked with cold water, not hot (as that was another button beneath the scents). So it seemed you could only take an aromatic cold shower or a scent-less hot one.
The thalassotherapy pool is the cherry on top of this spa sundae. This jetted pool filled with mineral-rich ocean water is said to help relieve pain and soothe muscles. All these areas are co-ed, but don't worry — everyone was clothed! Most people come in their swimsuits and flip-flops.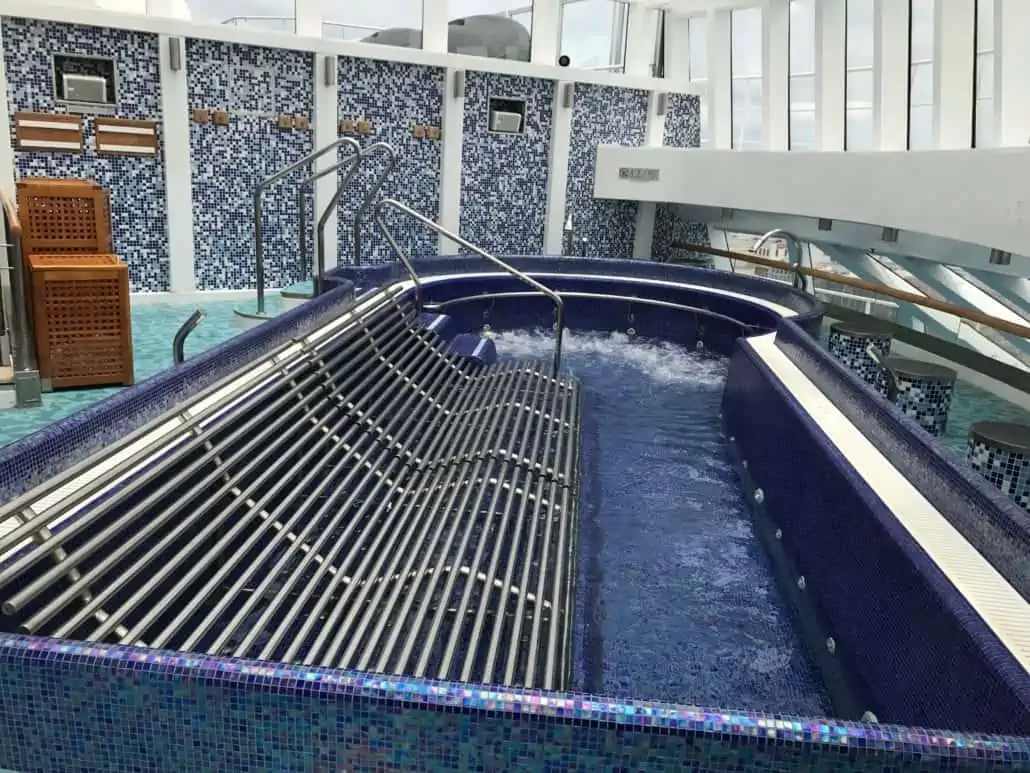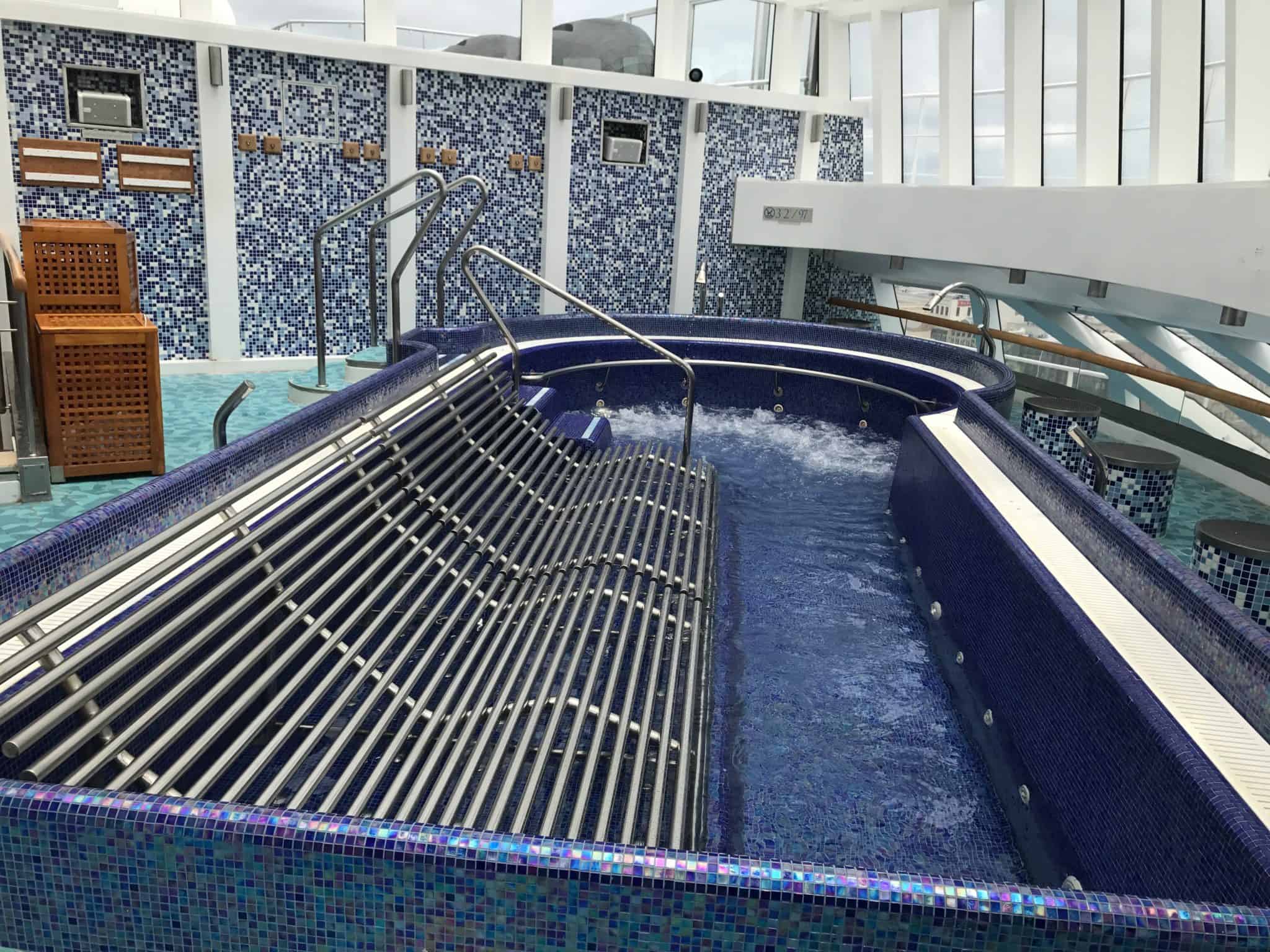 After spending time in the thermal suites, the thalassotherapy pool is the perfect way to really relax. We walked nearly seven miles during our port day in San Juan, and the thalassotherapy pool was a blessing we didn't know we needed. It completely relaxed my muscles, and my feet weren't sore the next day like I had expected.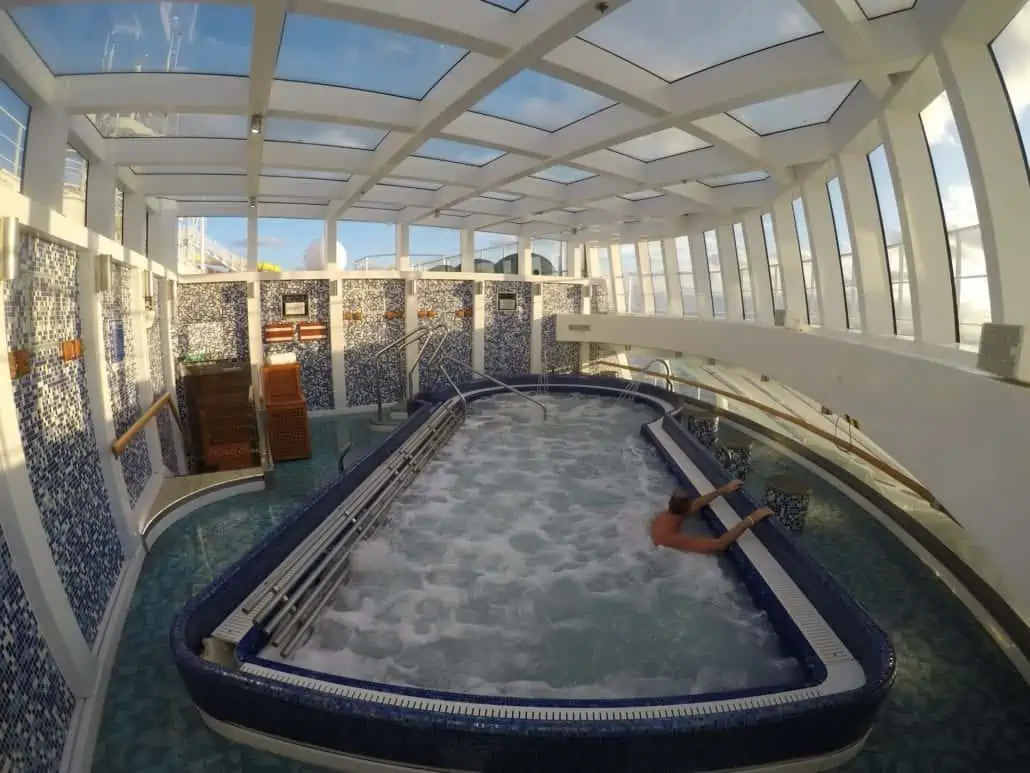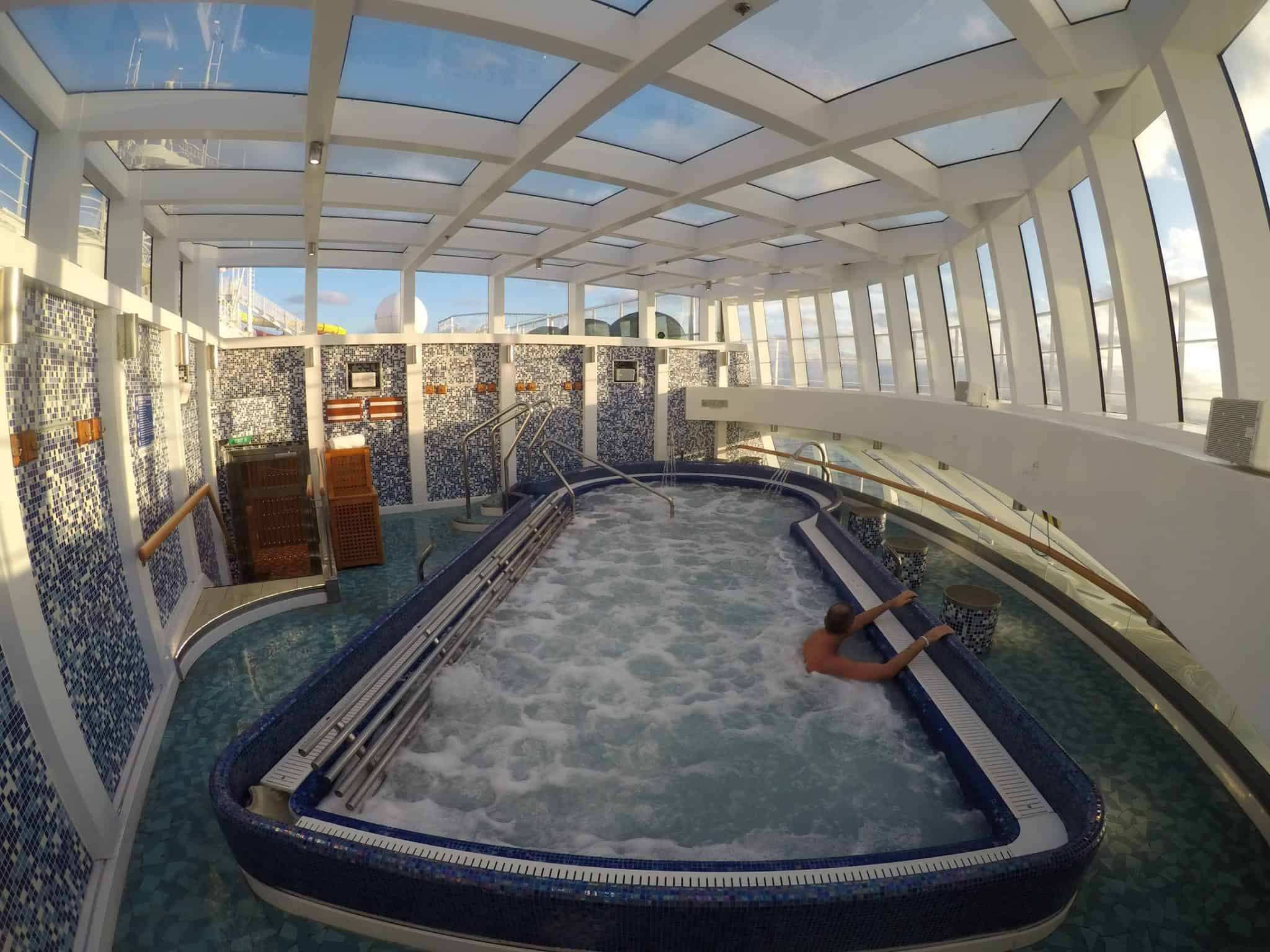 The pool on the Breeze is also special in that it has its own dedicated room at the front of the ship. On Carnival Vista and Horizon, the pool is set in the ground just behind the heated chaise loungers inside the thermal suite. And, to be honest, it looks like an afterthought on those ships. It's also called a "mineral salts" pool on those ships, not a thalassotherapy pool like on Breeze. The difference? I couldn't tell you. All I can say is that the Breeze takes the cake for dedicating an enclosed space to such a large pool with built-in loungers.
Exclusive Cloud 9 Spa Access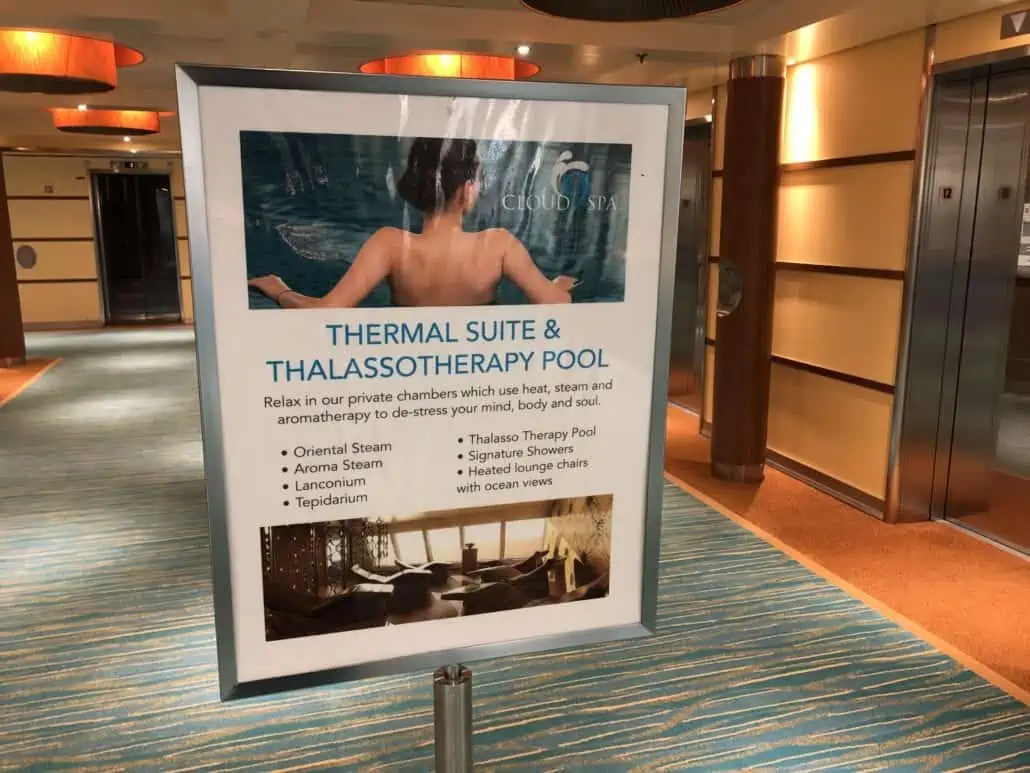 One of the best things about the Cloud 9 spa is that Carnival caps the number of people who have access to the spa at 50 per sailing. A crew member confirmed to me that means 50 people total, including those with spa staterooms and those who purchase a spa pass. This is a big perk, considering the spa can get rather busy on sea days.
Each day you visit, you turn your card in at the front desk, and they give you a wristband to wear. The color of the band changes every day to prevent swapping and sharing of bands. However, even when I saw it at its busiest, there was always plenty of room to enjoy the thermal suites and plenty of room in the thalassotherapy pool. Plus, people never spent too long in one place. You don't want to get overheated, after all.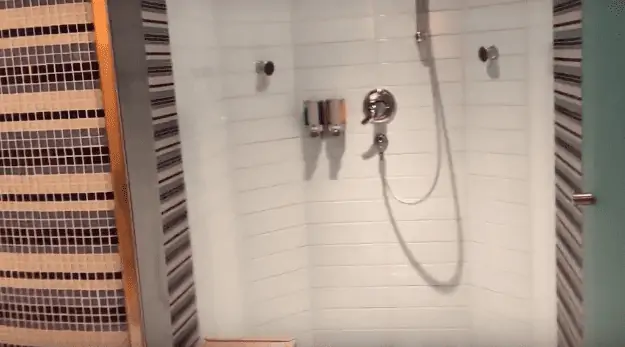 One final note: the exclusive locker rooms for spa guests come with huge showers that are close to half the size of my interior stateroom. Several times, I took a shower caddy of toiletries up to the spa and enjoyed the large, roomy showers in the locker rooms instead of the rather small shower with the awkward curtain in my stateroom. This might be a helpful tip if your cabin is full, too, and you have to share the bathroom. Take advantage of your spa pass!
Final Thoughts
The Cloud 9 spa represents the pinnacle of rest and relaxation on Carnival, and I can't recommend enough that you book it. On both occasions, the spa's staff were incredibly kind and helpful. Honestly, my only disappointment is that it's not open longer hours. The spa opens up at 8 a.m. and closes at 10 p.m. I wish it opened at 6 a.m. and closed at midnight… that way I could have more flexibility to start and end my day at the spa without interrupting my plans onboard or in port.
If you're considering a spa stateroom or a thermal suite pass, don't hesitate to pre-purchase it. With only 50 people having access, you don't want to miss out on a chance to enjoy a life of luxury in the spa.
Video: Carnival Breeze Cloud 9 Spa Review