Among the highlights of our recent cruise on the Carnival Panorama's inaugural sailing was getting to try out the new Carnival Kitchen. The idea of taking a cooking class, led by members of Carnival's culinary team in a state-of-the-art kitchen, was intriguing.
The big question was whether the for-fee experience would prove entertaining enough that people would want to pay for it.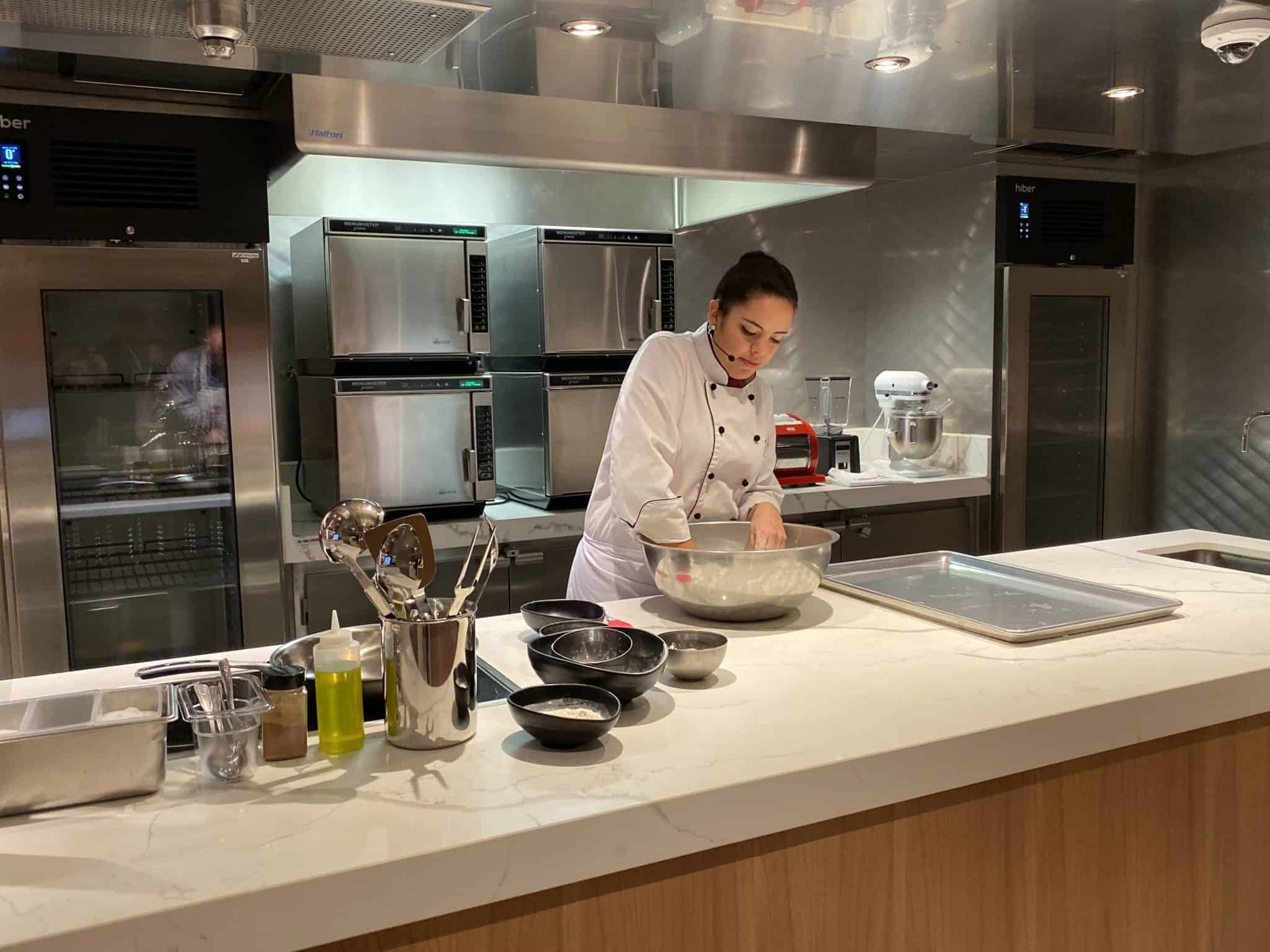 When you enter the cooking studio, which is located on deck four, it's almost hard to remember that you're still on a ship. There are rows of countertops, with each student getting their own work station which is equipped with everything they'll need during the class, including a tablet on which the instructor is live-streamed.
Why, you might ask, do you need a live-stream if the instructor is right there, in front of the class?
The tablet can give you an overhead view, making it easier to see and understand exactly what you're supposed to be doing at any given time. The tablet also lists the ingredients and measurements, making it easy to follow along.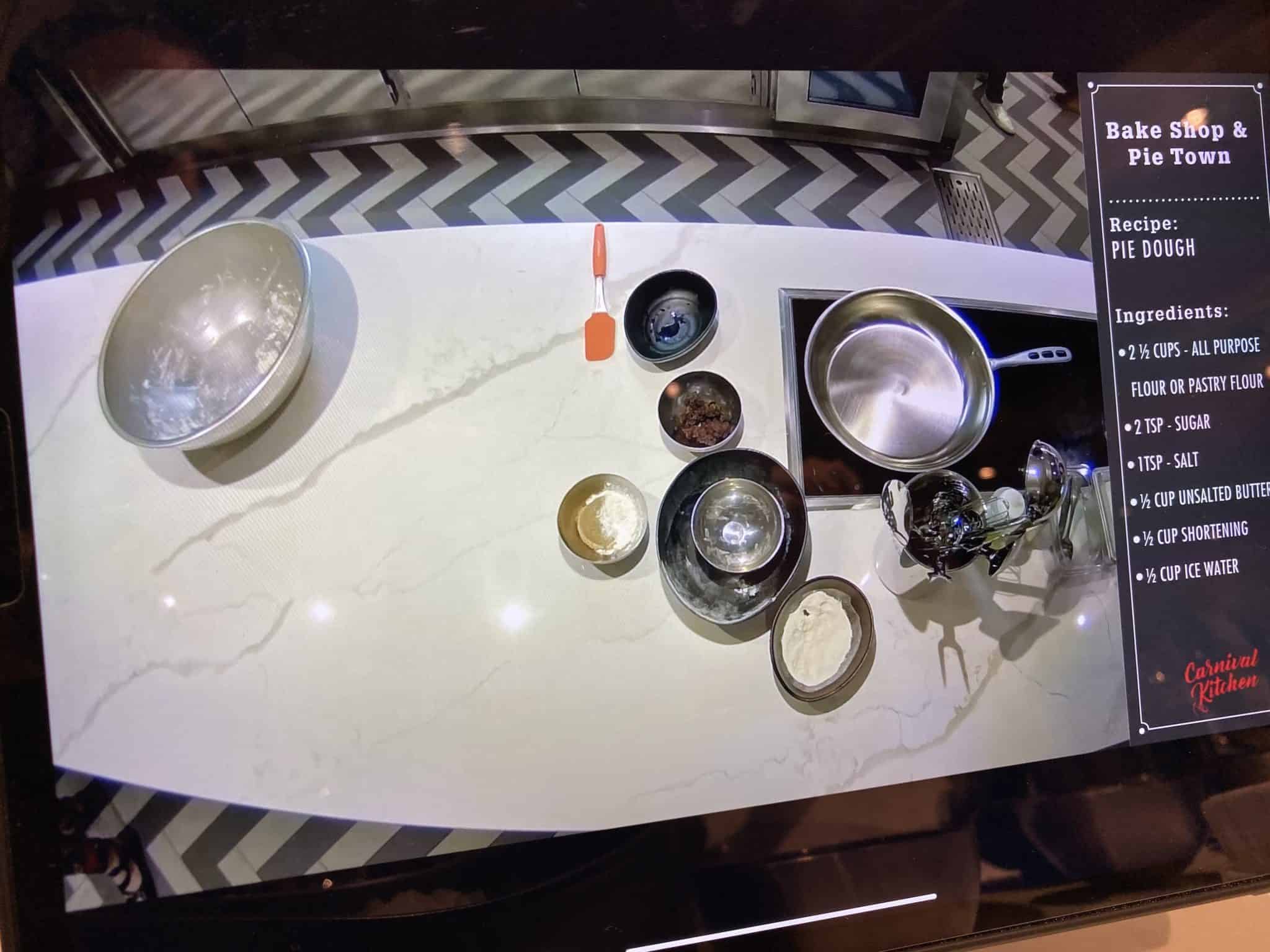 A really nice touch is that the instructor is wearing a microphone and, thanks to speakers around the room, even those with less-than-perfect hearing should be able to hear every word.
The Types Of Classes Offered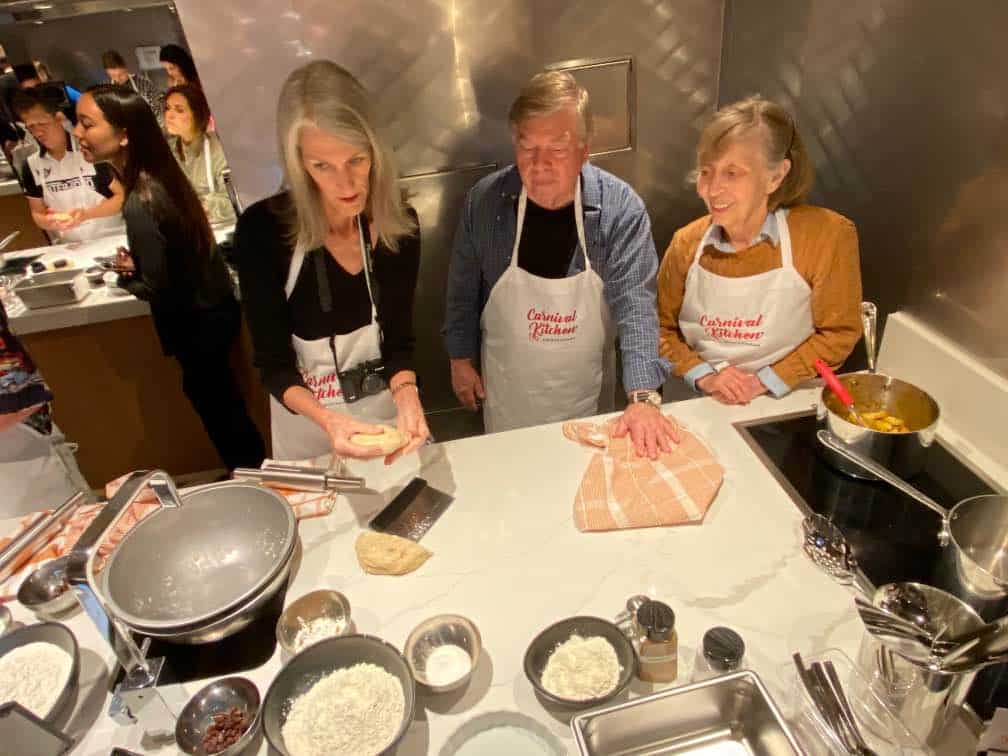 There are currently 15 different classes offered. Not all classes will be available on all sailings, and the line-up can change at any given time, of course. Among the current classes are:
Sushi 101
Pizza making
Pie baking
Cake workshops
Pasta making
Pit Grill and Smoke
Masala Tiger
Tailgate Party
Far East oriental cooking
Cooking a classic Carnival dish including tuna tartare from Fahrenheit 555 steakhouse, saffron risotto from the Cucina del Capitano family-style Italian restaurant, and of course, the cruise industry's most popular dessert, Carnival's warm chocolate melting cake.
How Much The Classes Cost & How to Sign Up
Each course costs between $30 and $59 per person. The classes last about an hour unless you're doing one of the more elaborate, two-hour sessions, which feature not only the cooking class but the opportunity to enjoy what you've created at a special table within the dedicated space.
There are a variety of classes offered throughout the cruise, and with only 18 spots open per class, they fill up fast. To sign up, swing by guest relations to find out what's available.
You can also sign up for a class via the Carnival Hub app.
One piece of advice: If you're thinking of taking a class, it's better to sign up sooner rather than later. Otherwise, you could miss out.
The Culinary Kitchen Experience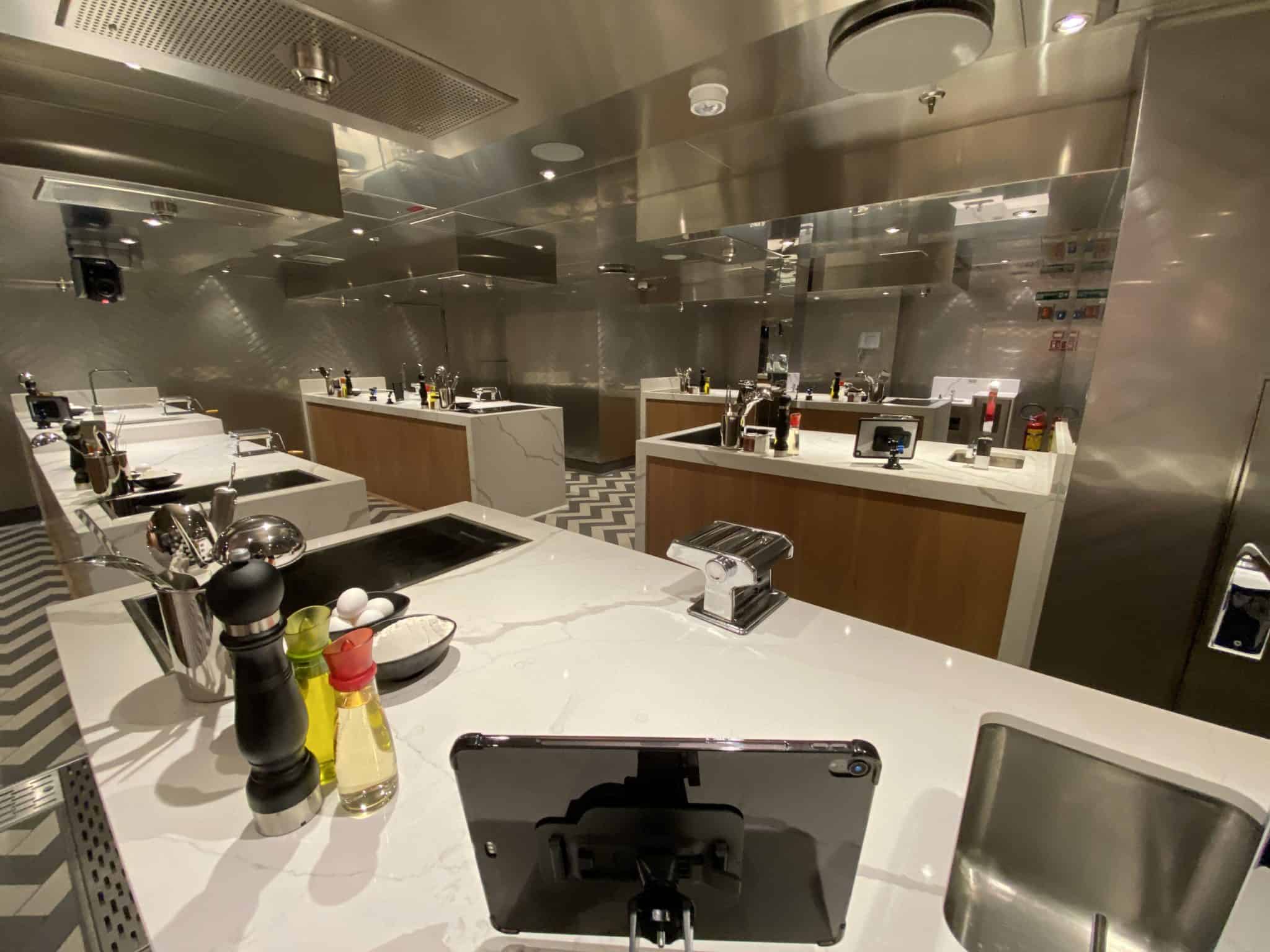 You probably won't be surprised to hear that upon arriving at the Carnival Kitchen, you're first asked to wash your hands. Hey, safety first! Then, you're assigned to one of the 18 workstations which make up the bulk of the space, each with its own stovetop, ingredients, utensils and tablet.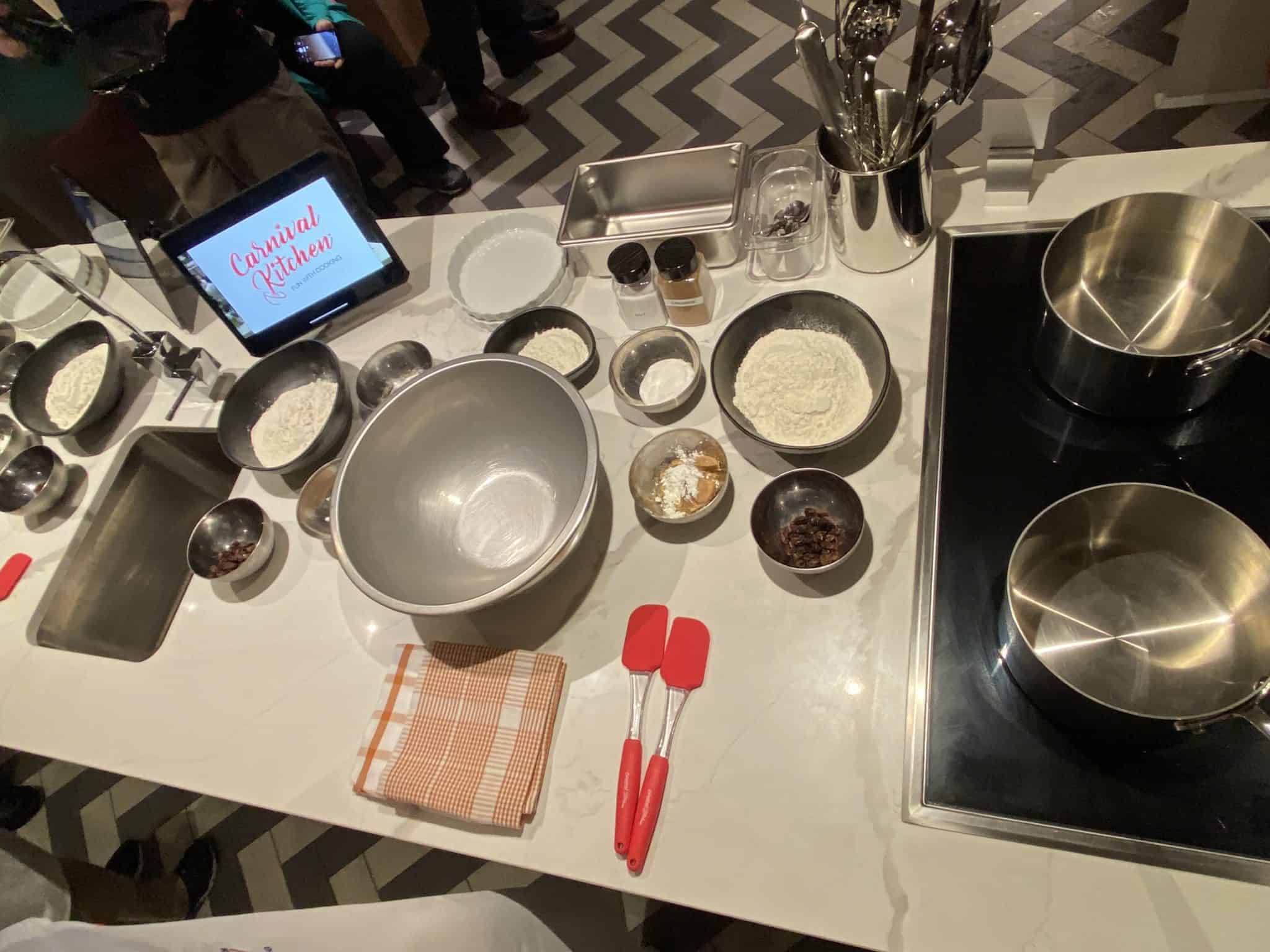 After the introduction and an overview of what you'll be making, the chef walks you through the process, step by step. During our session, we were making an apple pie, so we started making the crust from scratch with flour and a mixing bowl.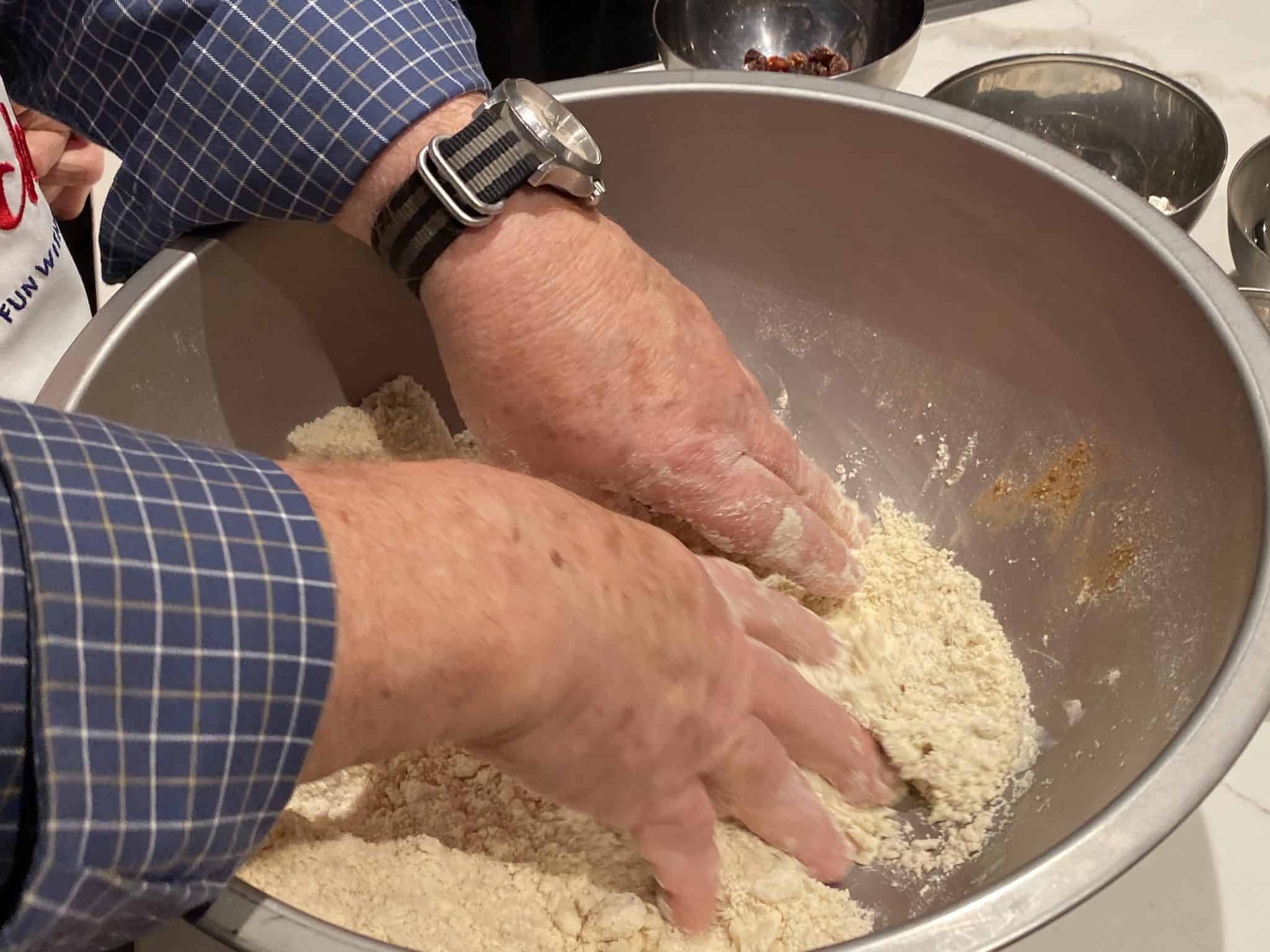 From there the instructor walked us through each step, offering tips as to how to make the perfect pie crust. A few people were having difficulty, so the chef's assistant made her way around to offer a little assistance.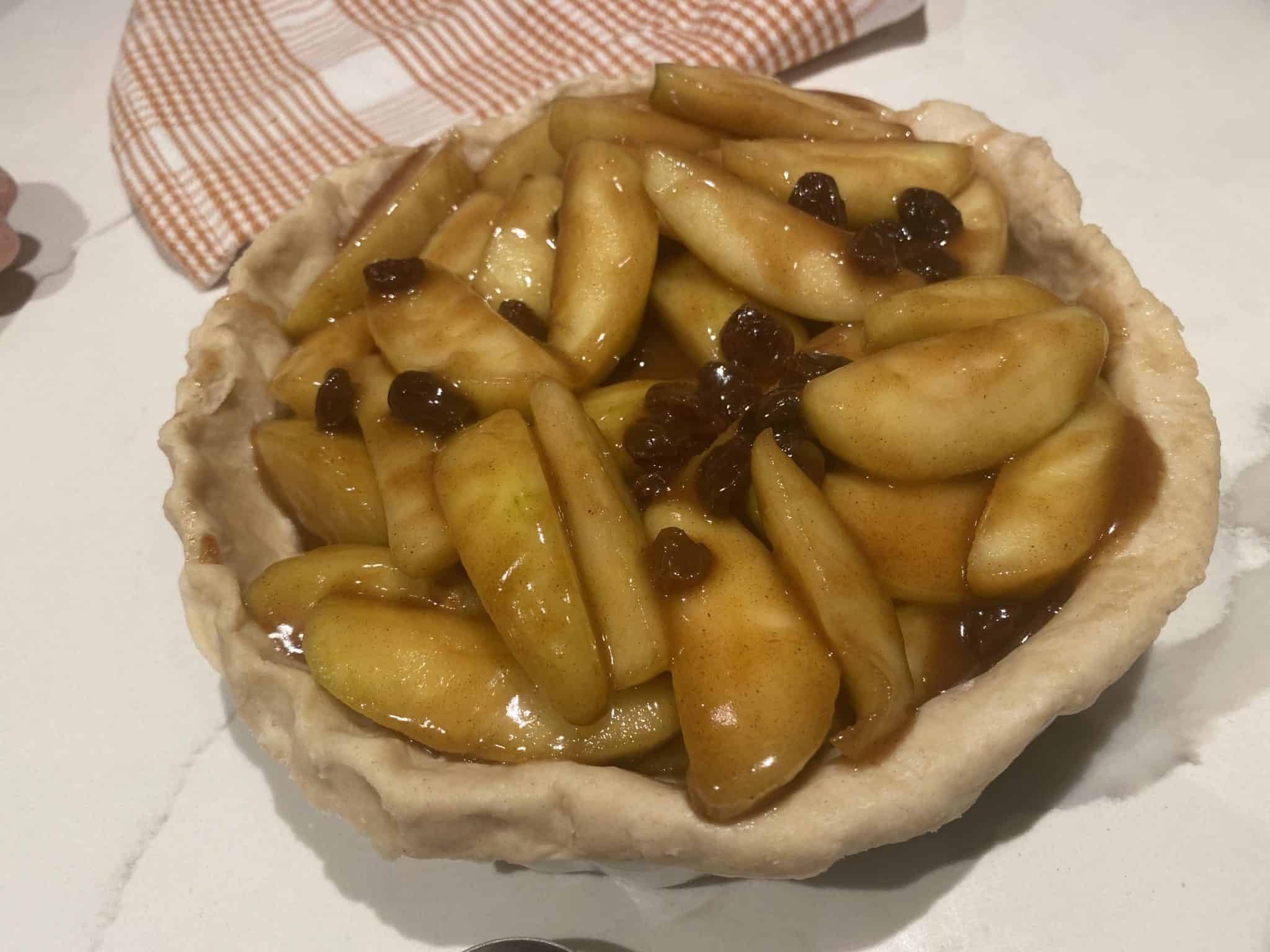 Each work station is has a flat surface stove, as well as drawers for ingredients and utensils.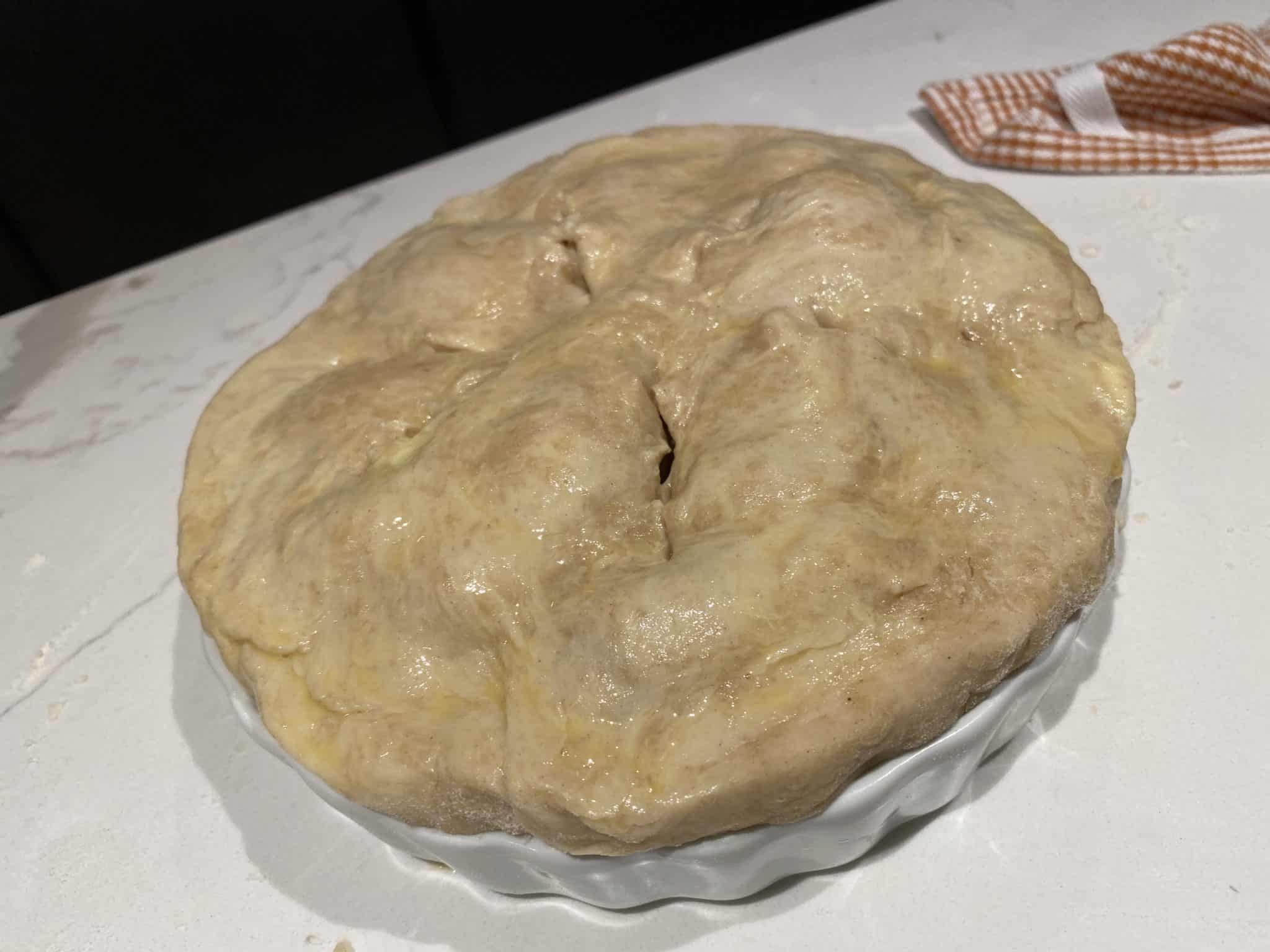 We didn't actually get to eat the pies during the class, because they still needed to be baked. But of course, what good is a cooking class if you don't get to taste what you made? So they make arrangements for your finished pie to be delivered to the restaurant you're having dinner at that evening — whether you'll be in a specialty restaurant or the main dining room — or to your stateroom.
Final Thoughts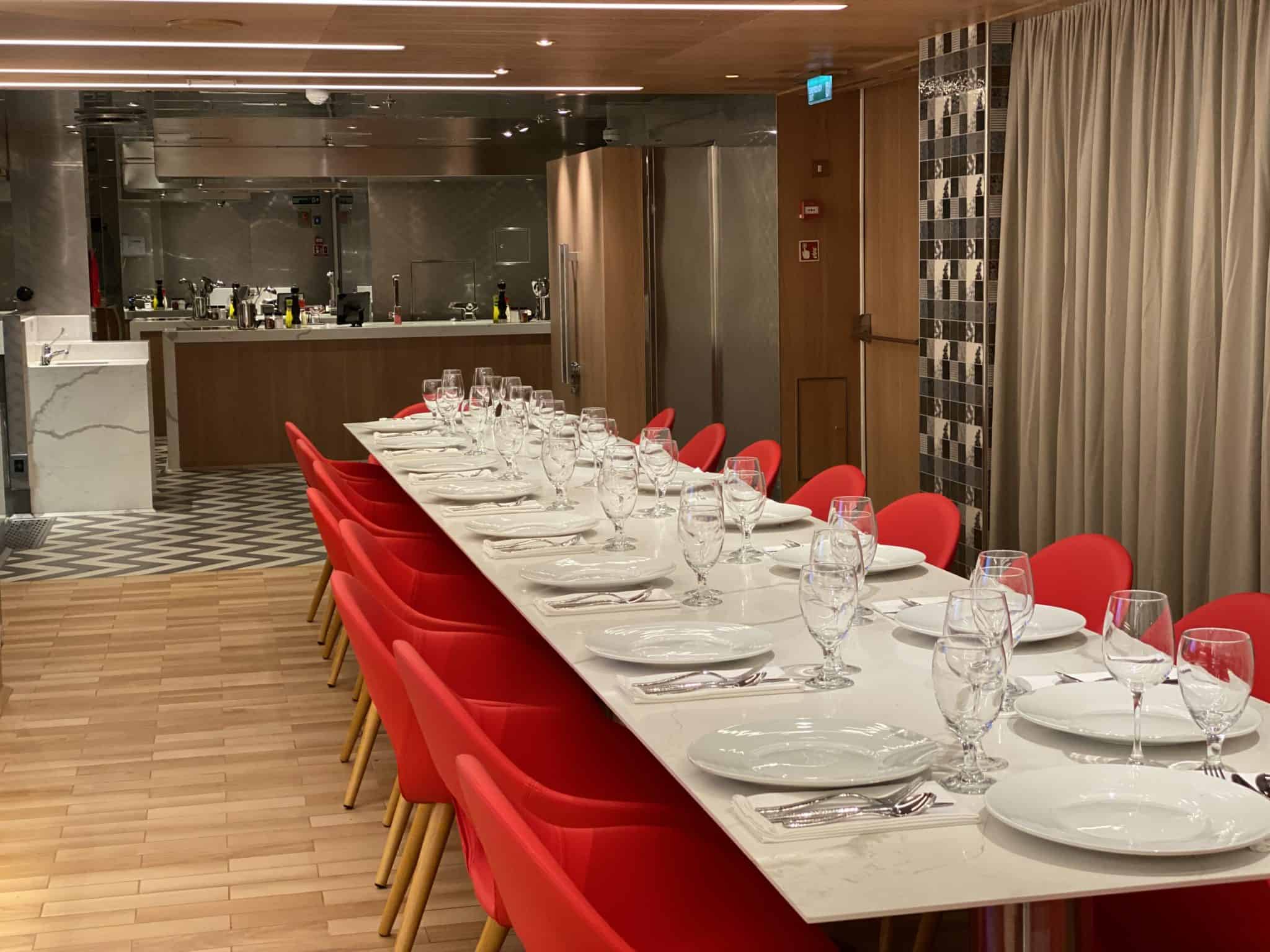 This is an approachable way to cooking, even if you're not much of a chef on land. I'm not a bad cook, but I never really imagined myself making a pie from scratch. I'll also confess that ultimately, my pie crust came out a little on the dry side. That doesn't, however, take away from the fun I had giving it the old college try.
Tips To Get The Most Out of Carnival Kitchen 
Wear clothes you don't mind getting messy. You are given an apron, but there's a good chance you'll still get some on yourself.
If you're sailing solo, you don't have to worry about being paired up with someone you don't know. Each guest has their own workstation and will embark on their own culinary adventure.
By the same token, each person who signs up will be charged.
Don't be afraid to ask for help. The instructor is a trained chef and they, or their assistant, will happily lend a hand.
Sign up for the class you want early, as they're likely to fill up quickly.