Nearly every Carnival Cruise Line passenger knows the name Guy Fieri, and most would easily recognize Chief Fun Officer Shaquille O'Neal. The name Joseph Farcus, however, is far less of a household name.
Yet the vast majority of people who've set sail on a Carnival ship over the past few decades have commented on, appreciated, marveled at and occasionally gawked in wide-eyed wonder at his work.
And now, thanks to a coffee table book that's a must-own for any die-hard cruise lover, they can understand exactly how huge an impact Farcus has had on the industry as a whole, and Carnival in particular.
Every Ship's A Stage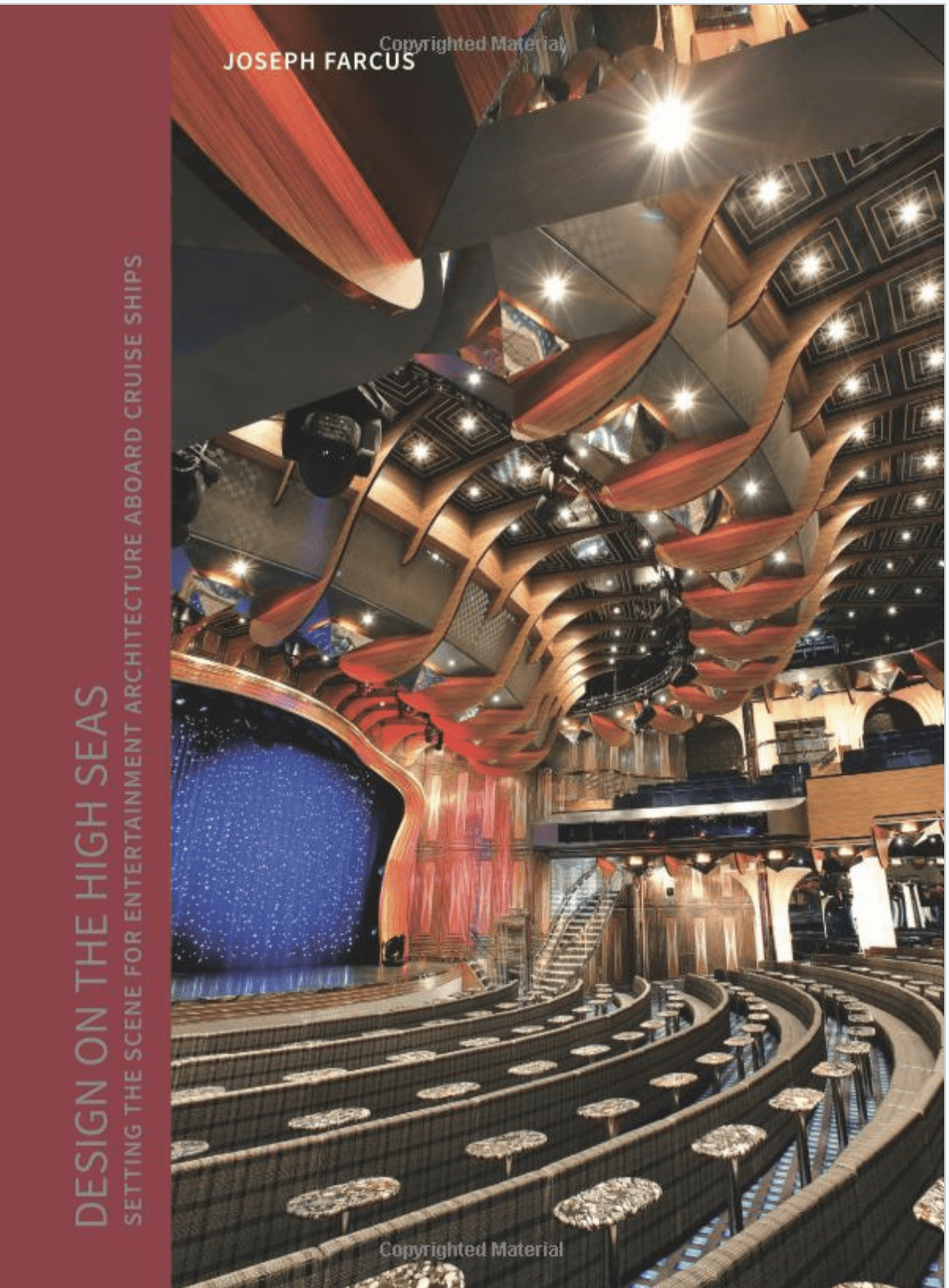 "There is no individual who has had a more profound impact on cruise ship design," says Micky Arison, chairman of Carnival Corporation, in the forward to Design On The High Seas: Setting The Scene For Entertainment Architecture Aboard Cruise Ships.
And as bold a sentiment as that might seem, it's also something of an understatement. Even the most hardcore of industry devotees would be hard-pressed to name another designer, let alone one who has personally overseen as many ships as Farcus.
Written in his own words — because who better to tell the story? — the book focuses largely on the earlier days of the self-described Entertainment Architect's career. Not so coincidentally, this also happens to be the early days of Carnival Cruise Line.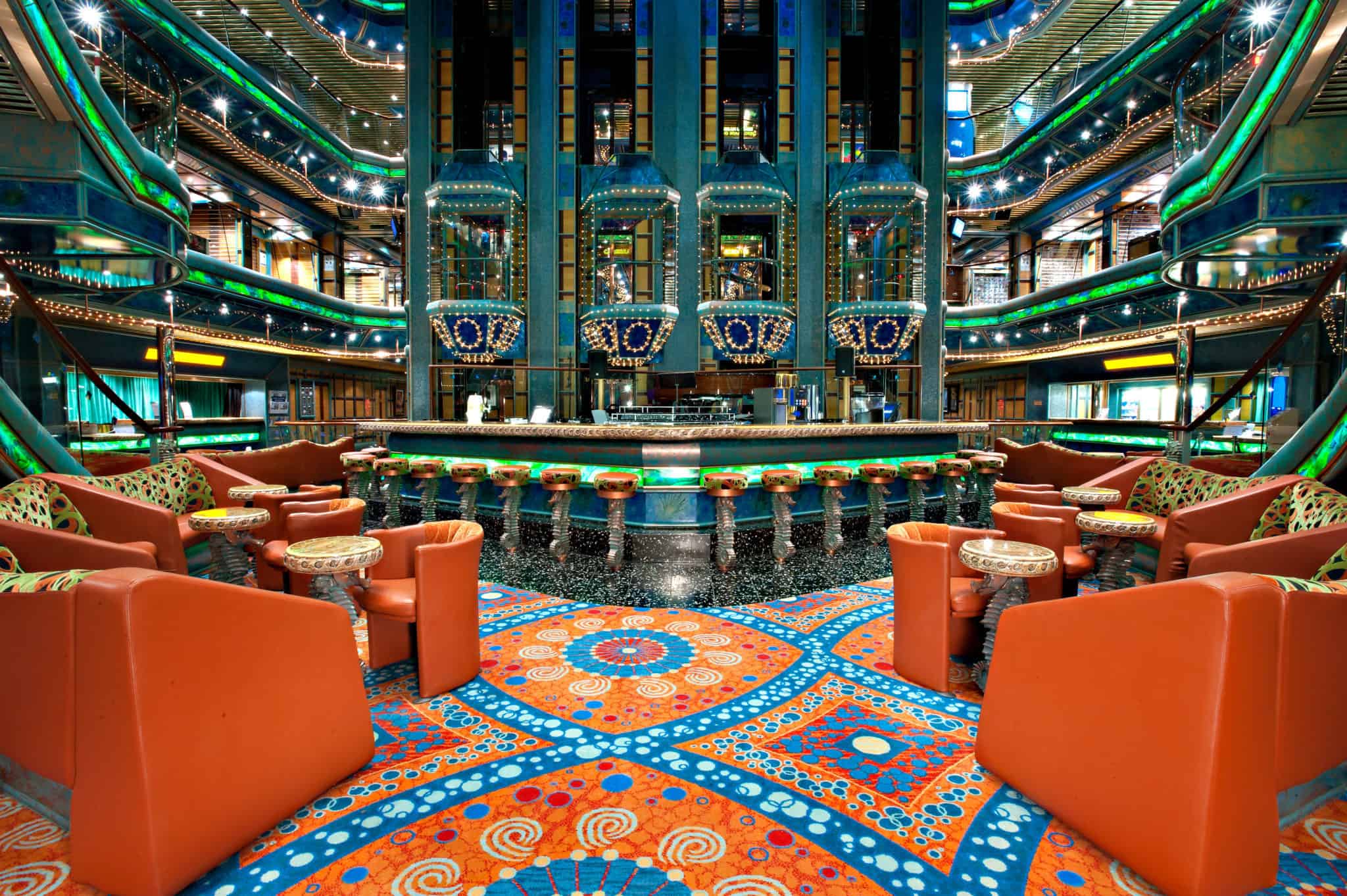 As a result, readers get an intimate, inside look at how some of the concepts we now consider standard came into being, as well as a few that have since fallen out of fashion.
The book is, in essence, a Farcus-led journey with numerous stops. We experience his very first 7-day cruise, which was on the Carnivale, where he learned that the "real clients were the passengers" as opposed to the people who were signing his paycheck.
We travel with the designer to shipyards around the world for a behind-the-scenes look at the nuts-and-bolts process of how a cruise ship's interior spaces are created. But most of all, we get to go on that rarest of adventures, heading into the heart and mind of a man whose creations have brought so much wonder and joy to the millions of people who have sailed on Carnival's fleet.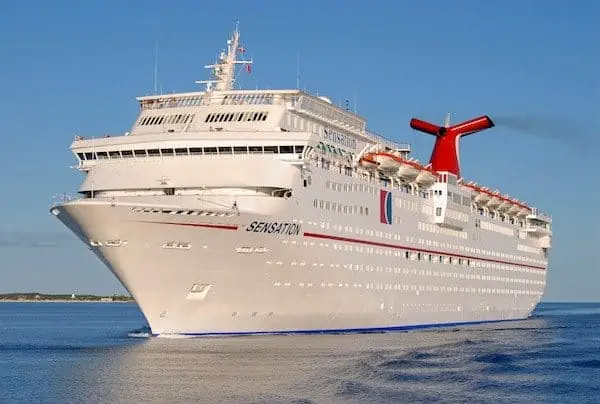 But let's face it: What truly makes this beautiful book a collector's item worth every penny of the price tag are the photographs, sketches and diagrams which spring from the thick-stock pages.
It is in these images that the true genius of Farcus comes to life. Because while it's fascinating to hear in the creator's own words about his inspiration, seeing the end product in living color drives home how truly visionary his work really is.
LISTEN: Interview with Joe Farcus (2019)
This isn't a slapped-together project with a few cheaply-reproduced photos, but rather a lovingly curated collection of images that will instantly transport you to the bars, theaters and atriums of dozens of ships.
For some readers, the pictures will inspire memories of the time they spent aboard the ships. For others, they'll be left wanting to explore the vessels, some of which are no longer in service.
Whether you're a cruise lover or looking for the perfect gift for one, this is a book that will, much like the ships Farcus designed, be sure to put a smile on their face.
Buy a copy here: Design On The High Seas: Setting The Scene For Entertainment Architecture Aboard Cruise Ships.