If you're doing a pre or post-cruise stay in Port Canaveral and are looking for a spot to watch the ships sail away, it's worth swinging by local hot spot Fishlips Water Front Bar and Grill. And if, once you arrive, the view seems familiar, it probably is: This happens to be where the Port Canaveral webcam is set up. Watching from home might be the next best thing to being here, but when you're actually at the restaurant, you get not only the view but some great seafood, too. I first visited in 2010, and I've been a repeat customer ever since.
Quick Facts
Location:

610 Glen Cheek Dr, Cape Canaveral, Florida 32920

Type of Food:

Seafood, chicken, and steaks

Hours:

11 am to 1 am
Getting There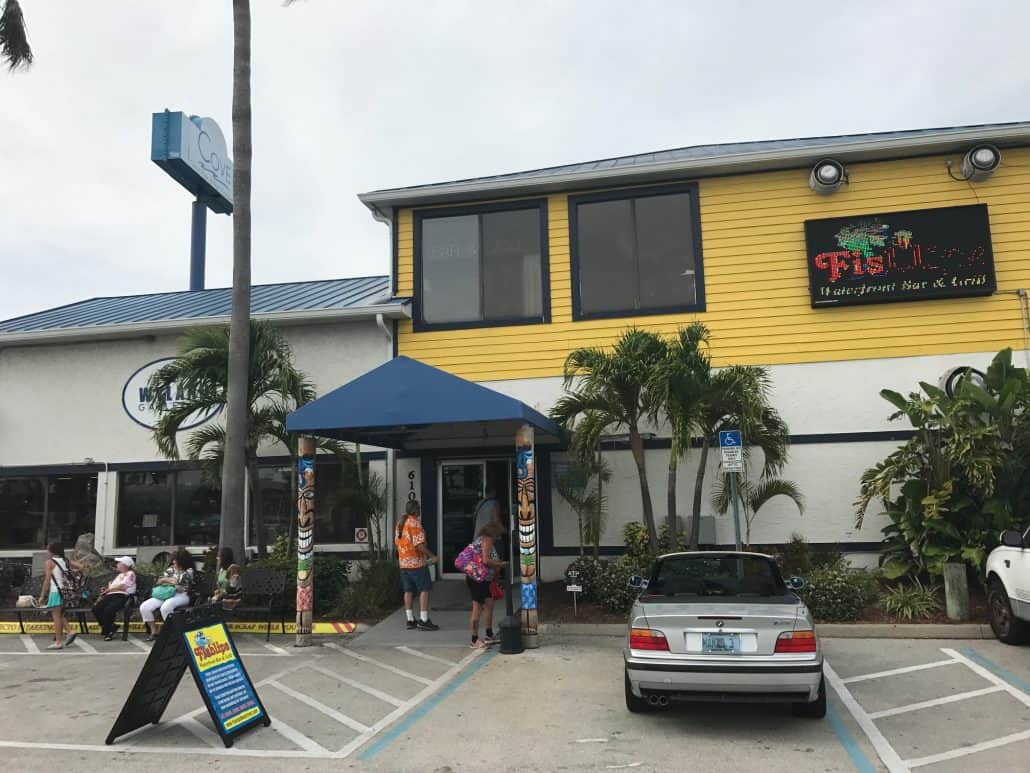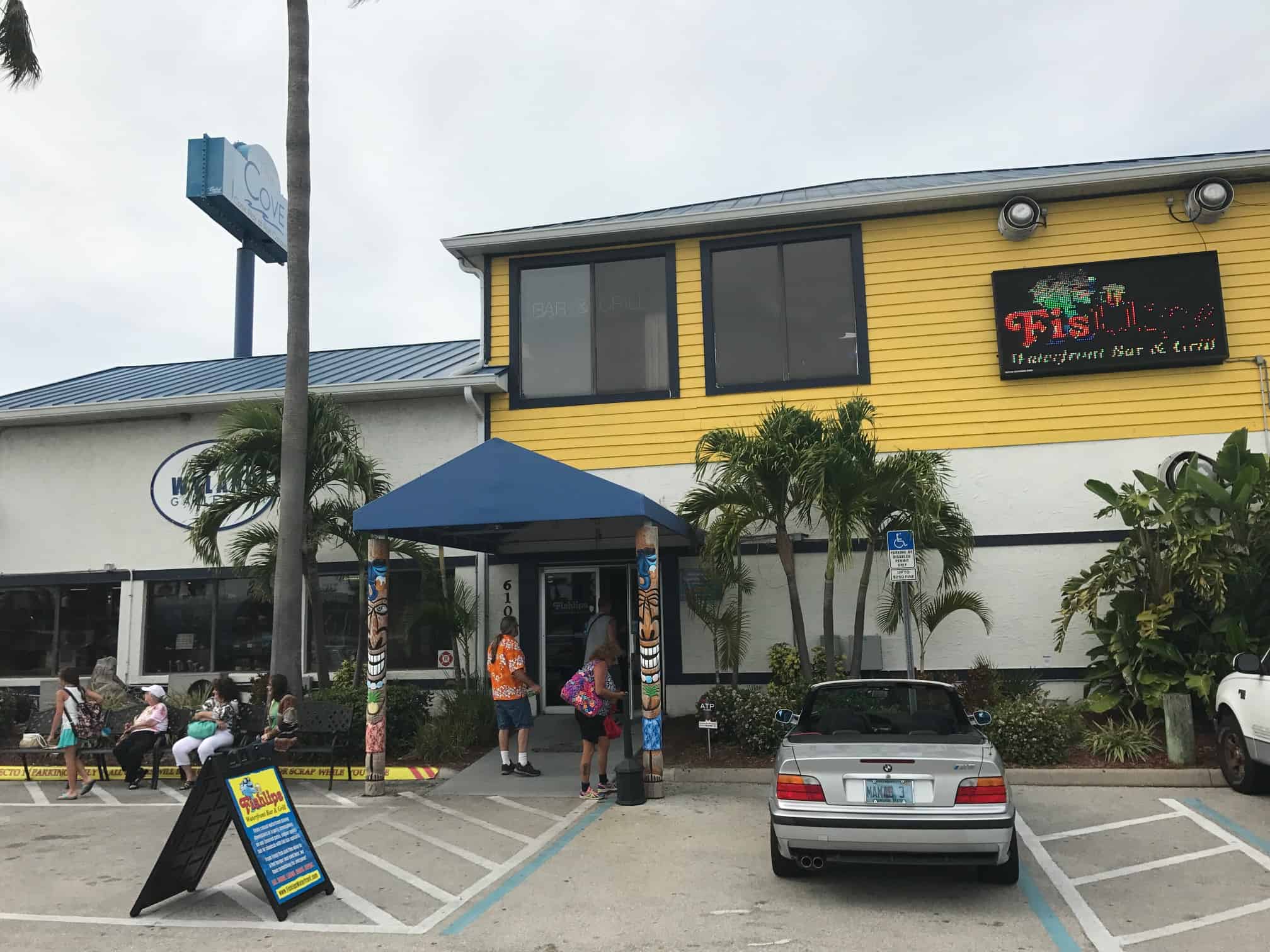 Fish Lips restaurant is located right on the waterfront at Port Canaveral.
If heading to Port Canaveral on 528, take the Terminal B exit. (The Terminal A exit will put you in the general vicinity of the piers used by Disney and Carnival cruise lines, and there isn't a particularly great location here from which to watch the ships sail away.) If you miss the exit, you'll have to head down the road a bit and make a U-turn.
Fish Lips is a blue and yellow building, and there's plenty of parking available directly across the street.
Atmosphere
This is most definitely a place best described as "festive." Live bands play most weekends, and they also regularly feature events like trivia contests and even the game most beloved by cruisers: Bingo. The staff is friendly and there's a tiki bar on the upper deck. While dining is offered both upstairs and downstairs, if you're here for the views, grab a table at the tiki bar.
Food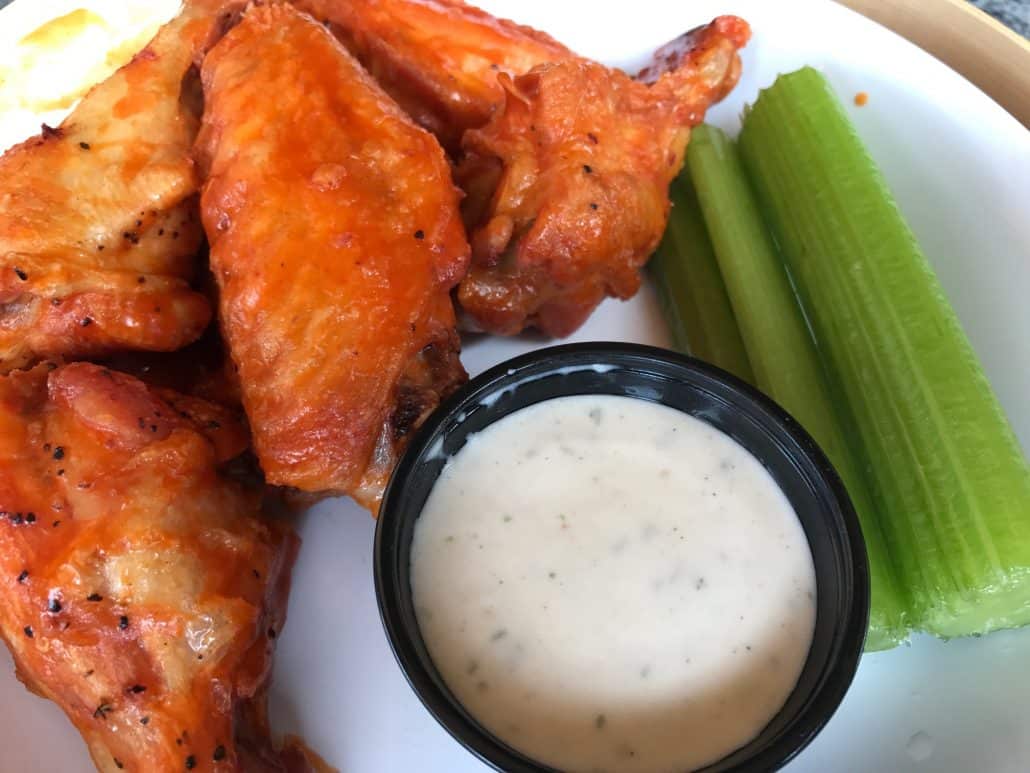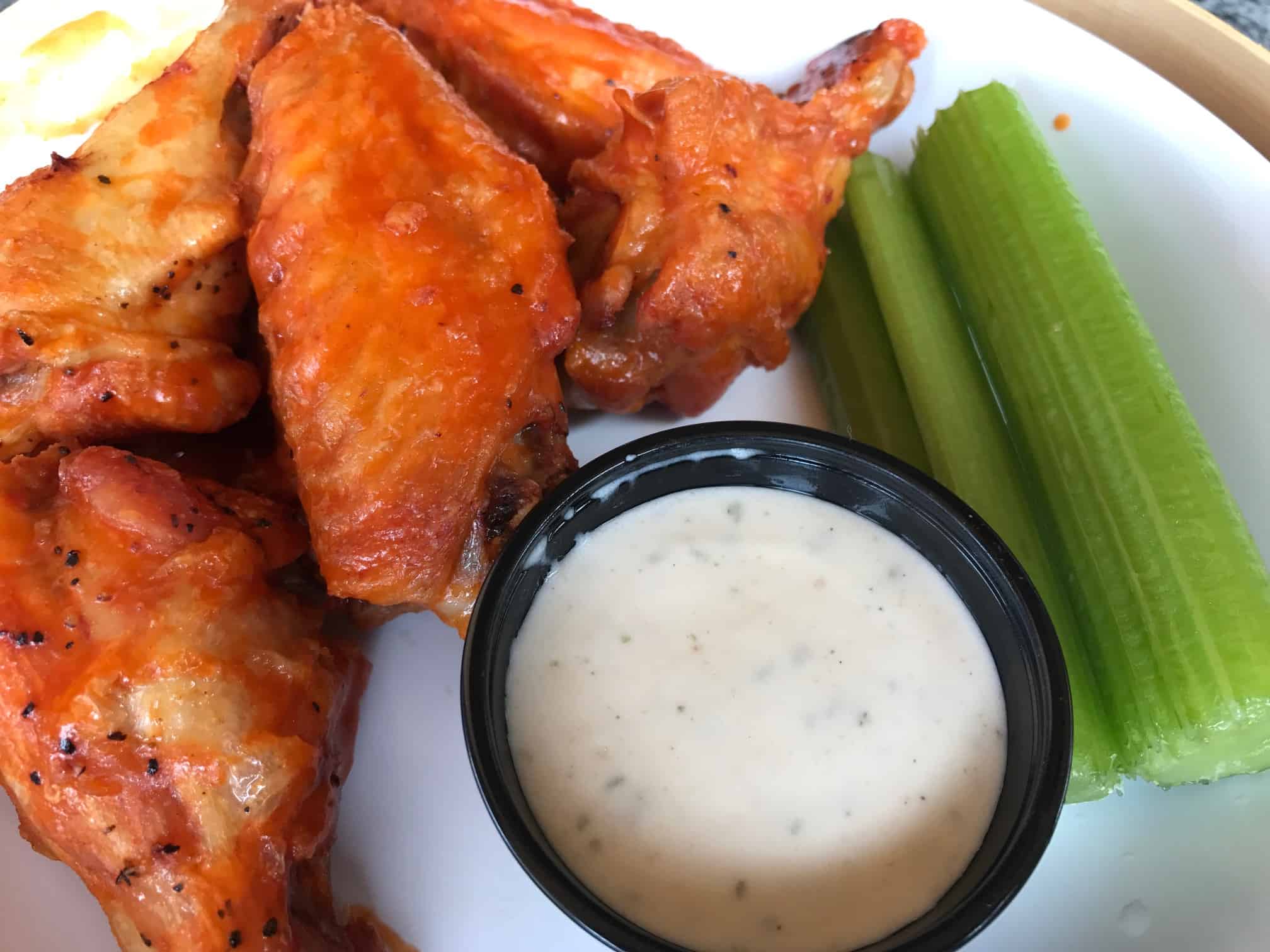 If you can't find something to nosh on at Fish Lips, you're probably not hungry. The menu is sort of a Greatest Hits compilation of crowd-pleasing items like wings, chowders, sandwiches, and the like. Seafood lovers will definitely need several visits to work their way through the menu, a feature of which is the restaurant's award-winning chowder. Another don't-miss item? The Cajun Angels, which are bacon-wrapped shrimp with a mango dipping sauce. The Gauchos Flatbread is topped with shaved ribeye, sundried tomatoes and chimichurri sauce. And if you're thinking of getting cheese sticks, skip the Italian variety and order up the jalapeño ones. The menu also offers a soup and salad option that's a great value at $10.

Over time, I've eaten my way through a good portion of the menu, and it's never disappointing. A cool touch: The food is served in wooden baskets with lids, thus assuring it's fresh as can be (and piping hot) when it arrives at your table.  You can view the entire menu here.
Viewing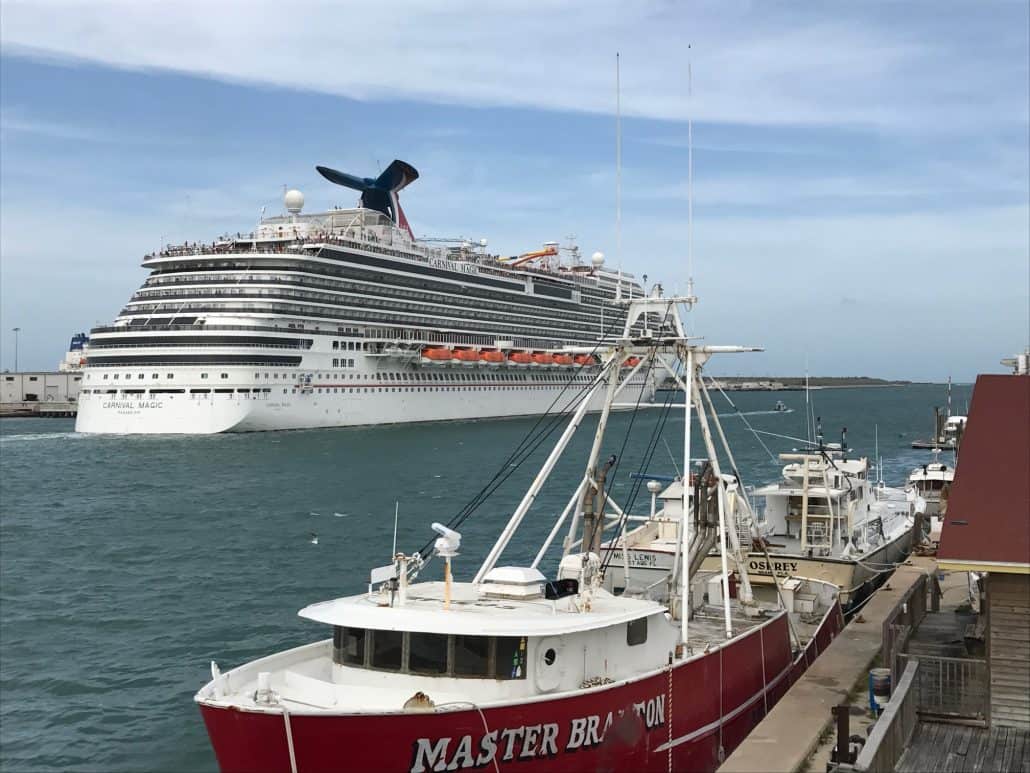 Cruise ships normally leave the dock between 4 and 5 pm,  and it takes them about 15 minutes to reach Fish Lips. You'll want to get there early, because it fills up pretty fast. If you're not able to snag a table, no worries; you'll still have a great view of the big ships. But if you're not planning to actually eat, grab a drink at the tiki bar and hang out by the deck's railing as opposed to taking a table. Let the folks who are going to be not only eating, but tipping the hard-working wait staff have the tables.
Tips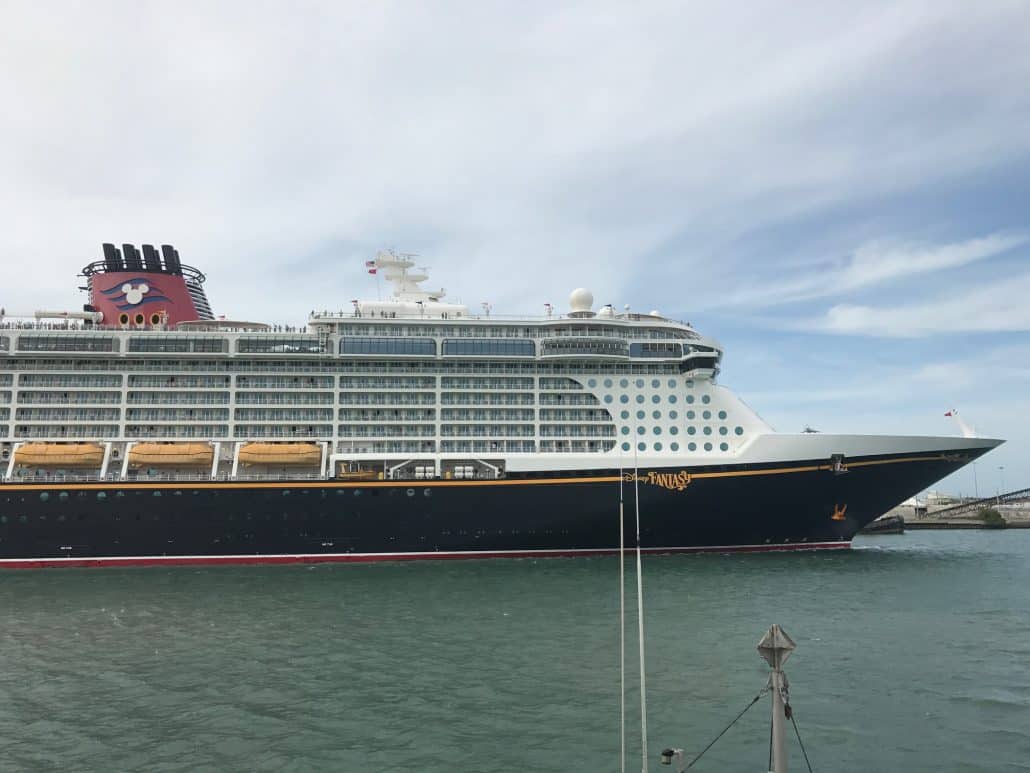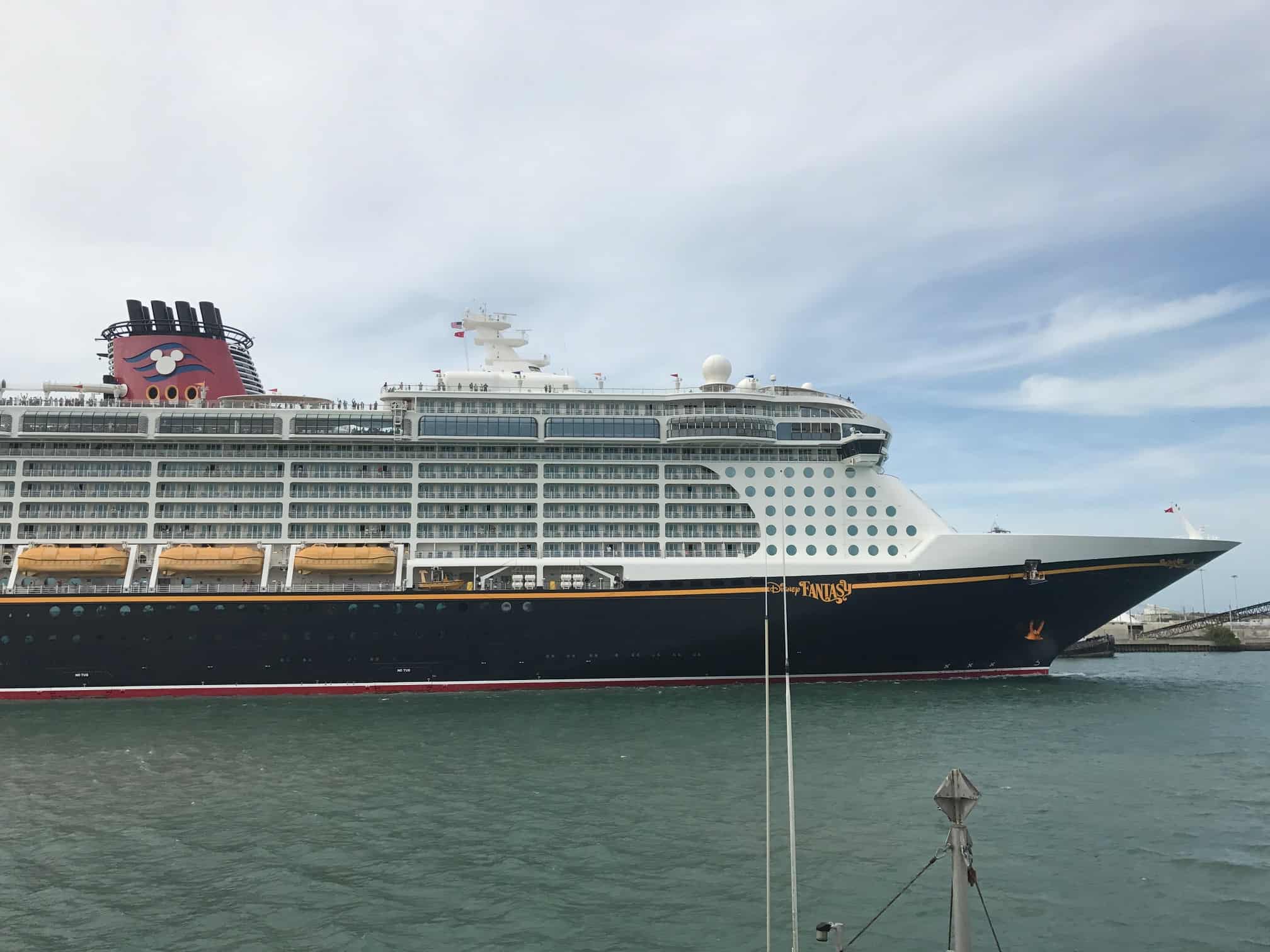 While you can eat anywhere in the restaurant, if you want to view the ships, head upstairs. Why? Sometimes there are shrimp boats docked in front of the restaurant blocking the view from the first level.

Grab an outside table early; they fill up fast.

If you're enjoying a drink at the bar and don't plan to stay long, pay your tab before the ships sail past. Otherwise, you'll be trying to pay at the same time as all the other ship watchers.

Bring your camera, as you'll definitely want to share pictures of the huge ships sailing so incredibly close to where you're perched!

The upper deck has a flight of stairs that will take you directly down to the sea wall.

Keep your eyes peeled while waiting for the ships. Every time I've visited Fish Lips, I've seen dolphins putting on a show for anyone who happens to be watching.
Have you ever been to Fish Lips?