I've been addicted to live music since my first concert at age nine. There is something about the atmosphere, the vibe, and the power of live performances. So, when I saw that Tim McGraw was performing on a Carnival Cruise Line ship last year, I knew I had to go! The cruise was a three-night sailing out of Port Canaveral and the floating venue was Carnival Liberty. This is my review of Tim McGraw's Carnival LIVE performance.
The concept of Carnival LIVE  is that one artist can do two shows in two days on two ships. The weekend of our concert, Tim did a show on Carnival Breeze and Carnival Liberty, respectively.
Carnival LIVE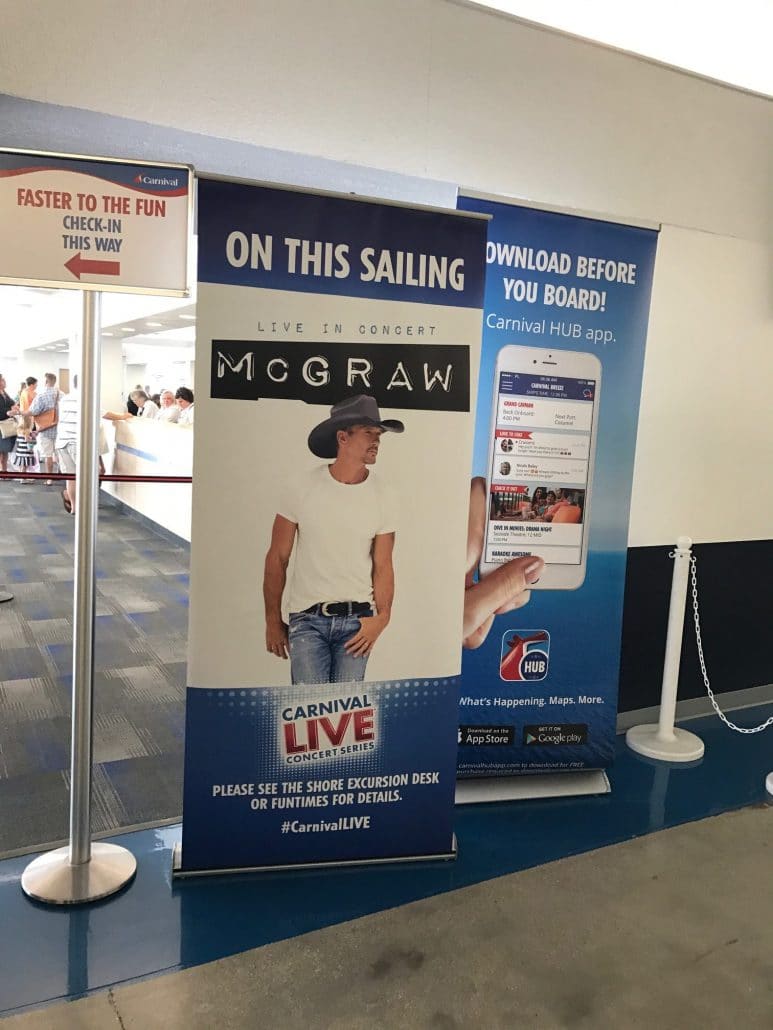 Three years ago, Carnival Cruise Line launched a program called Carnival LIVE where they bring popular musicians and comedians onboard while the ship is docked in port to perform a 75 to 90-minute concert. Last summer it was revealed that Tim McGraw was going to take part. The cruise rate was $199 and the concert ticket was $80 (not included in the cruise price). They also had a VIP concert experience for $300 per person. If you wanted to get a photo with Tim McGraw, get a VIP lanyard, and sit in the first five rows – that was the ticket to have.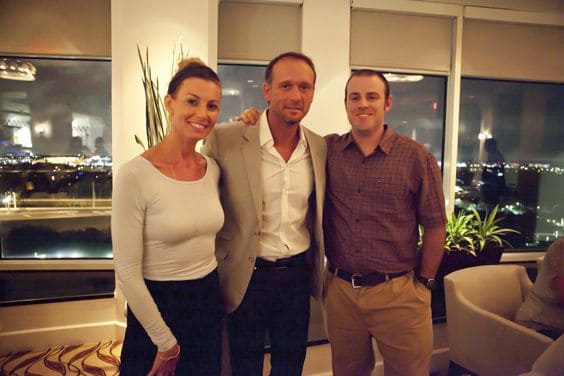 To give a bit more context behind the ticket price, Tim McGraw and his wife Faith Hill are about to embark on the Soul 2 Soul tour where tickets are going for $132 each. Most of these venues during the tour hold at least 15,000 people. So seeing him perform in a 1,000 seat venue was an added bonus.
Pre-Concert Party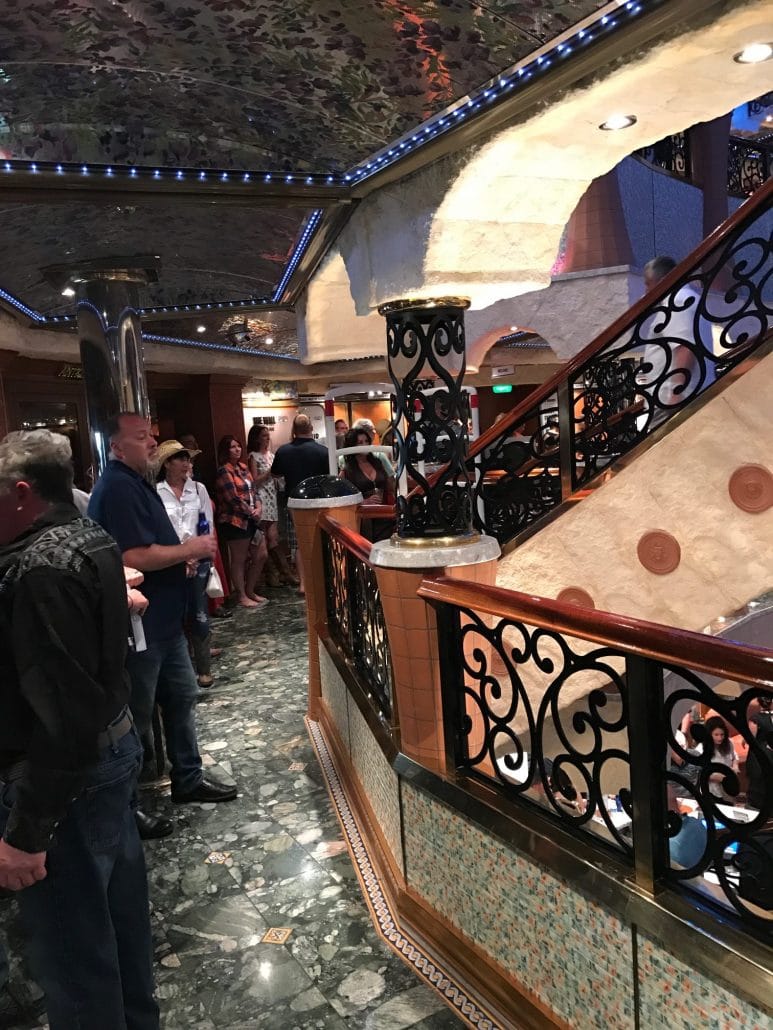 The concert was on a Friday night in Nassau, Bahamas. But that didn't stop the hardcore fans from lining up at the door at 10:00 am to be the first in the line. To most, lining up that early may be considered a wasted day, but not to these die-hard fans. They were having a blast, and the bar waiters were tending to them so they wouldn't lose their spot in line.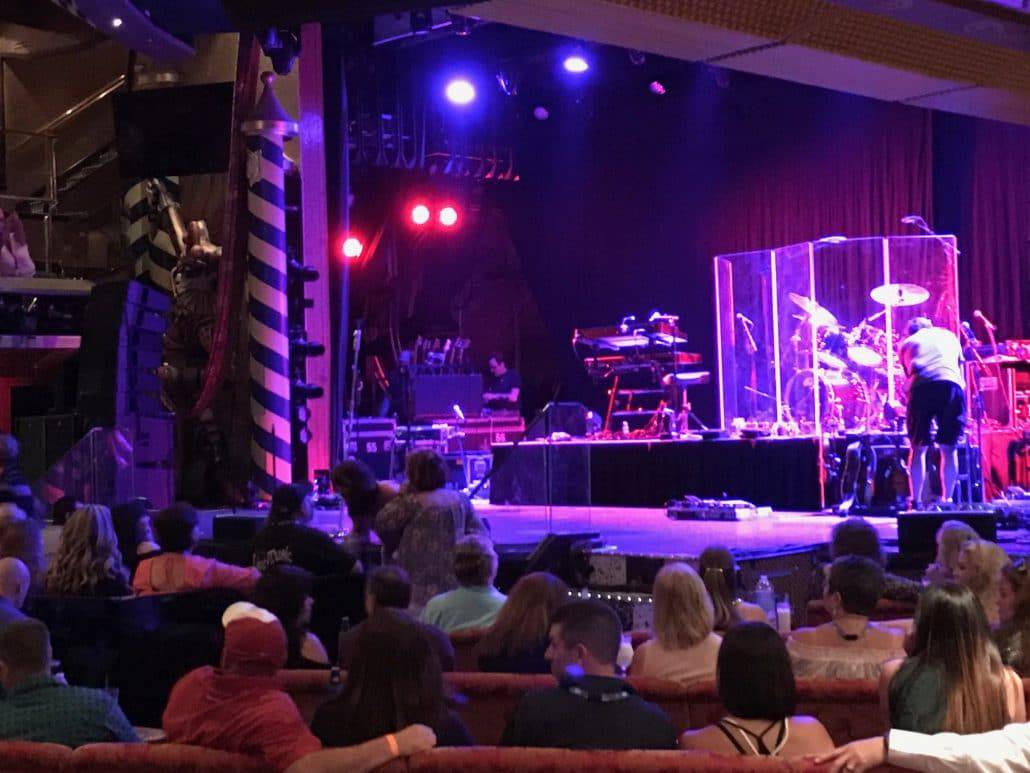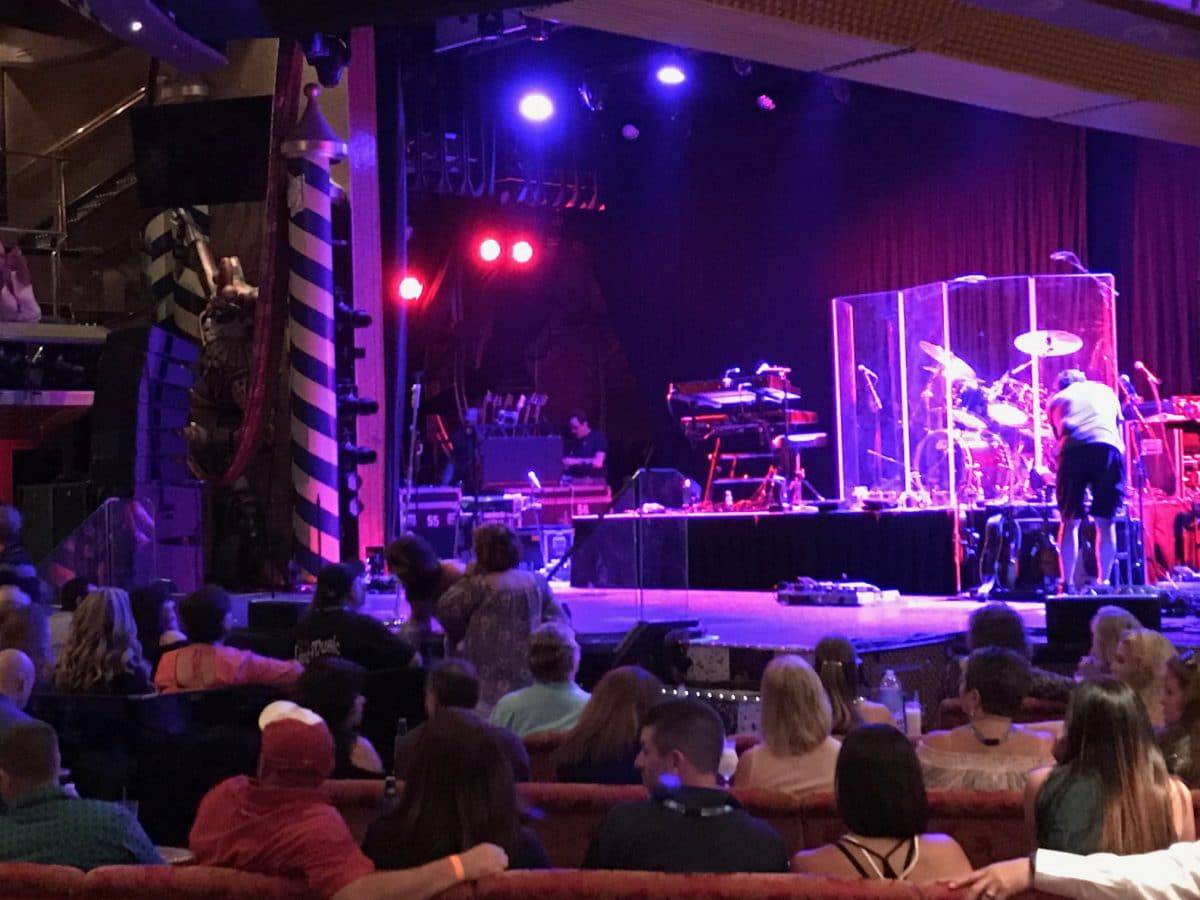 Fast forward to 30-minutes before show time and the lines on the port and starboard side were all the way back to the main dining room. The doors opened promptly at 7:45p. At first, I didn't know where I should sit. I went to the top, then the bottom, then up a couple rows, until I found myself fourth row. People were too worried about trying to rush up to the front, they forgot about the side areas of the theater. When I say there wasn't a bad seat in the house – there wasn't! Only seats that were a bit closer than others (or if you were sitting behind a pole!).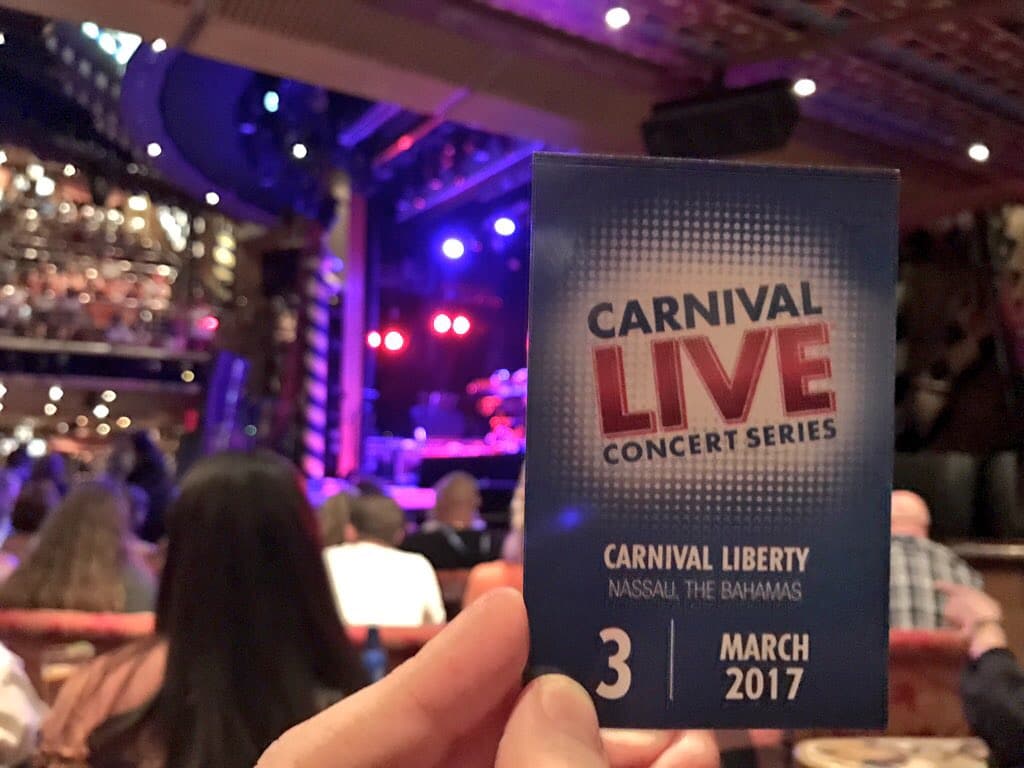 The Show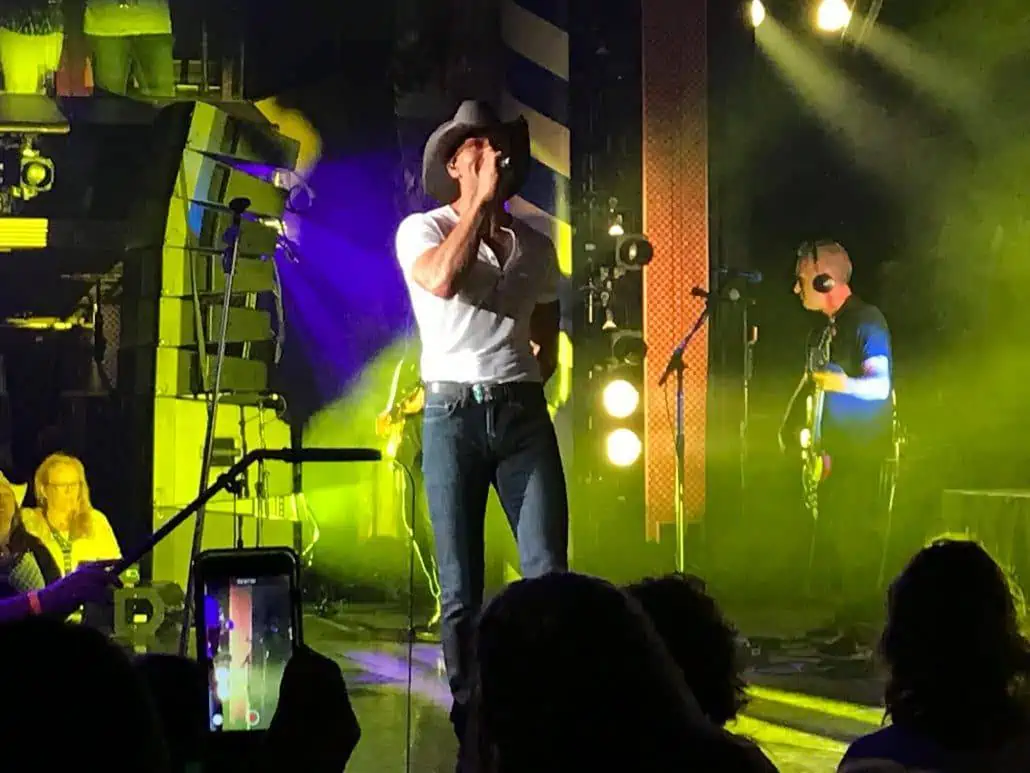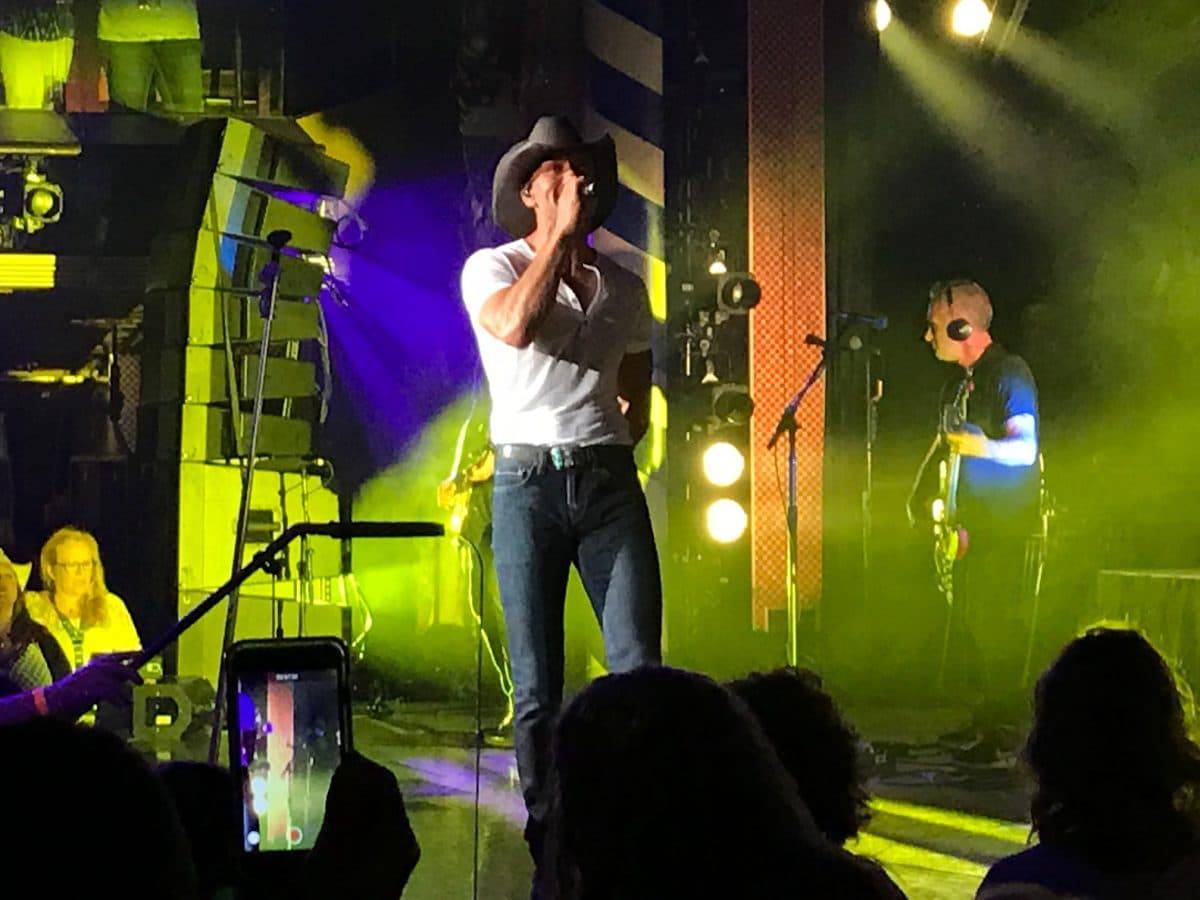 From the moment Tim took the stage, he was non-stop. Pouring his heart into every song and tossing it to the audience for an occasional sing-along.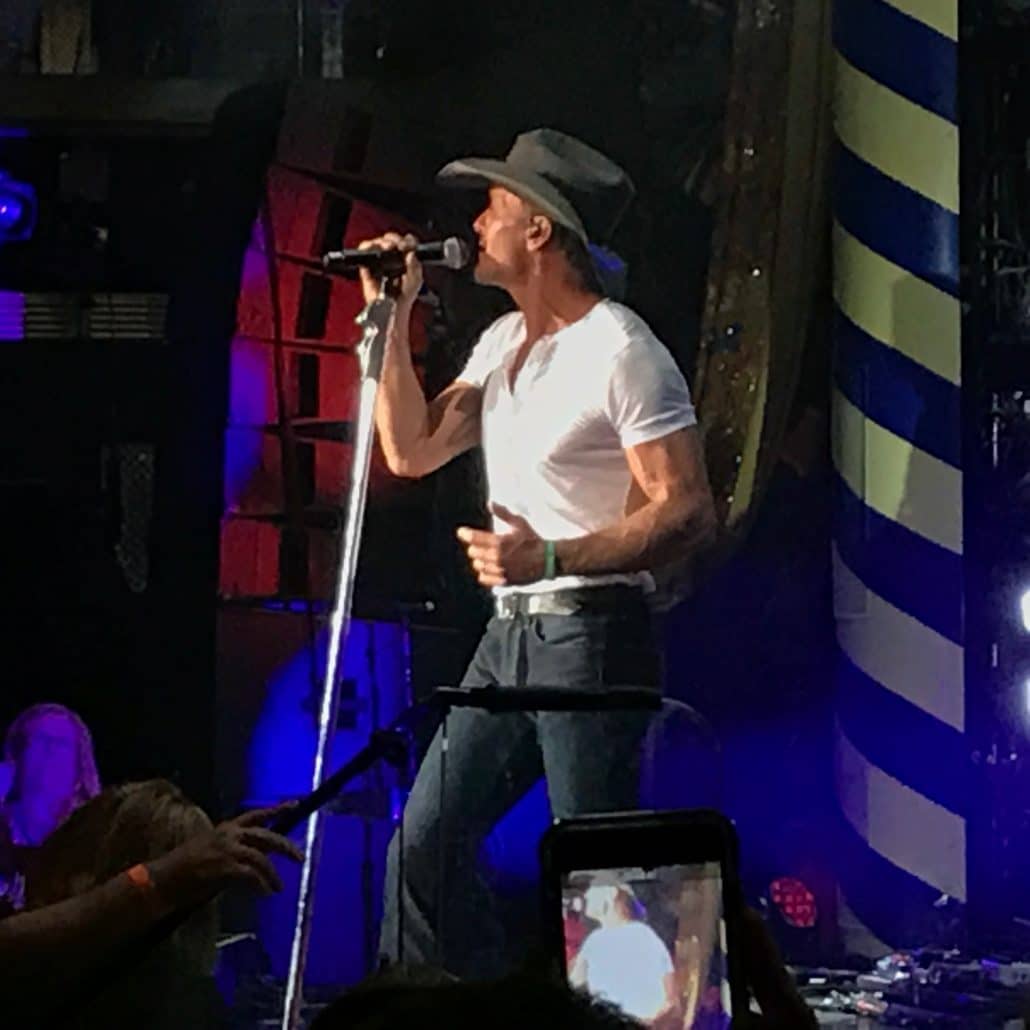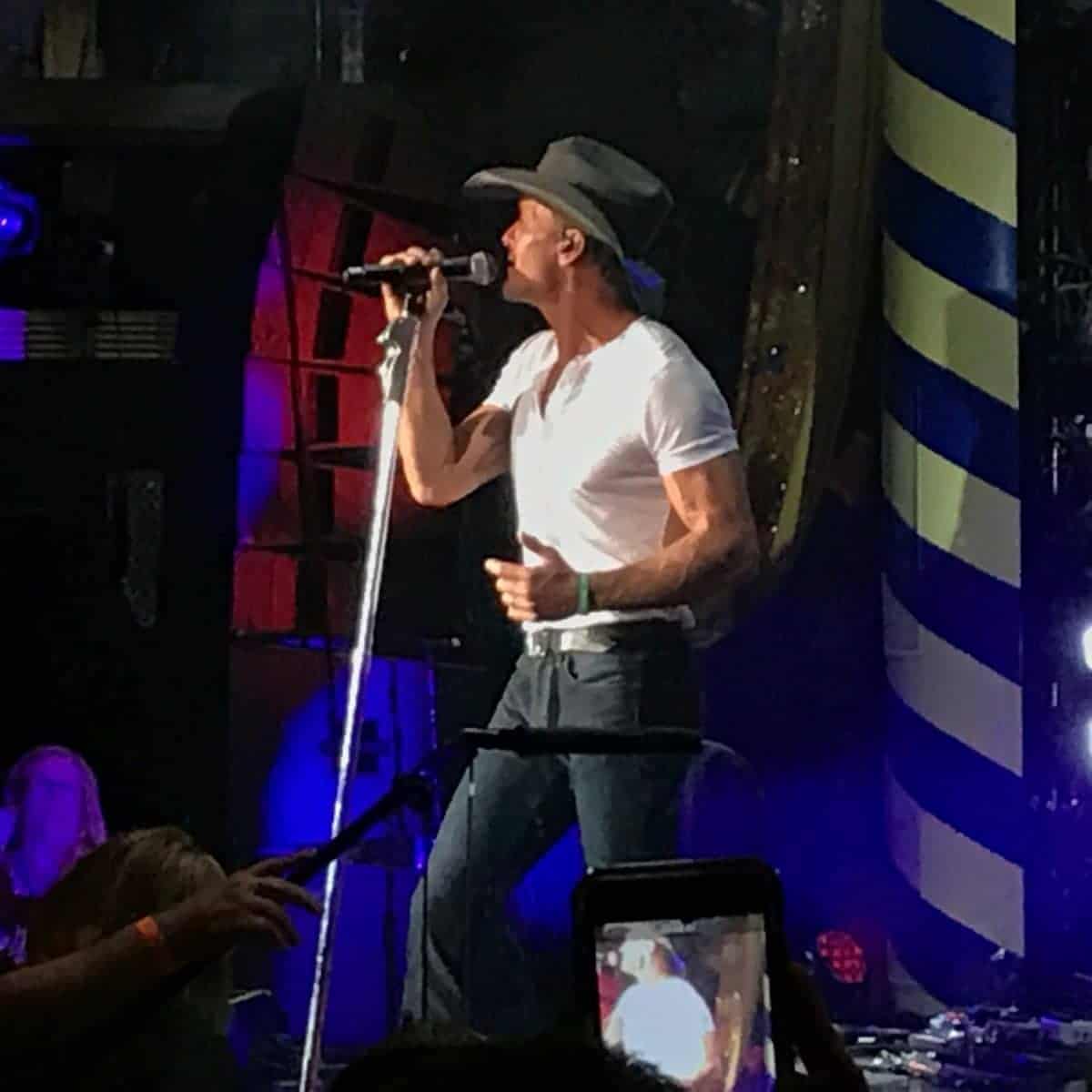 The crowd was on their feet the whole time and people sang along to every song. For 85 minutes it was a constant sing-along, from "I Like It, I love It," "Real Good Man," "Just to See You Smile," "Humble and Kind," "Something Like That," and the encore "Live Like You Were Dying." Tim's vocals were strong, the band was tight, and he brought the house down.
Final Thoughts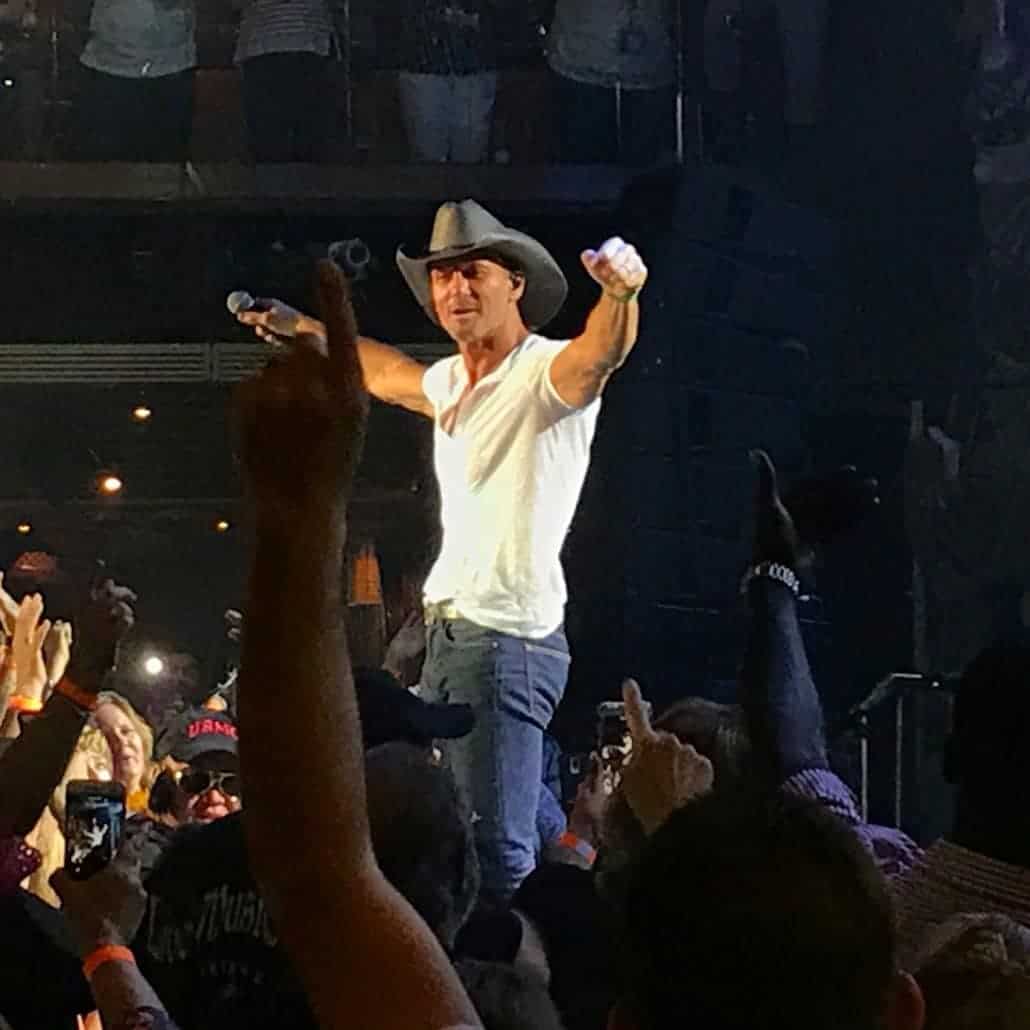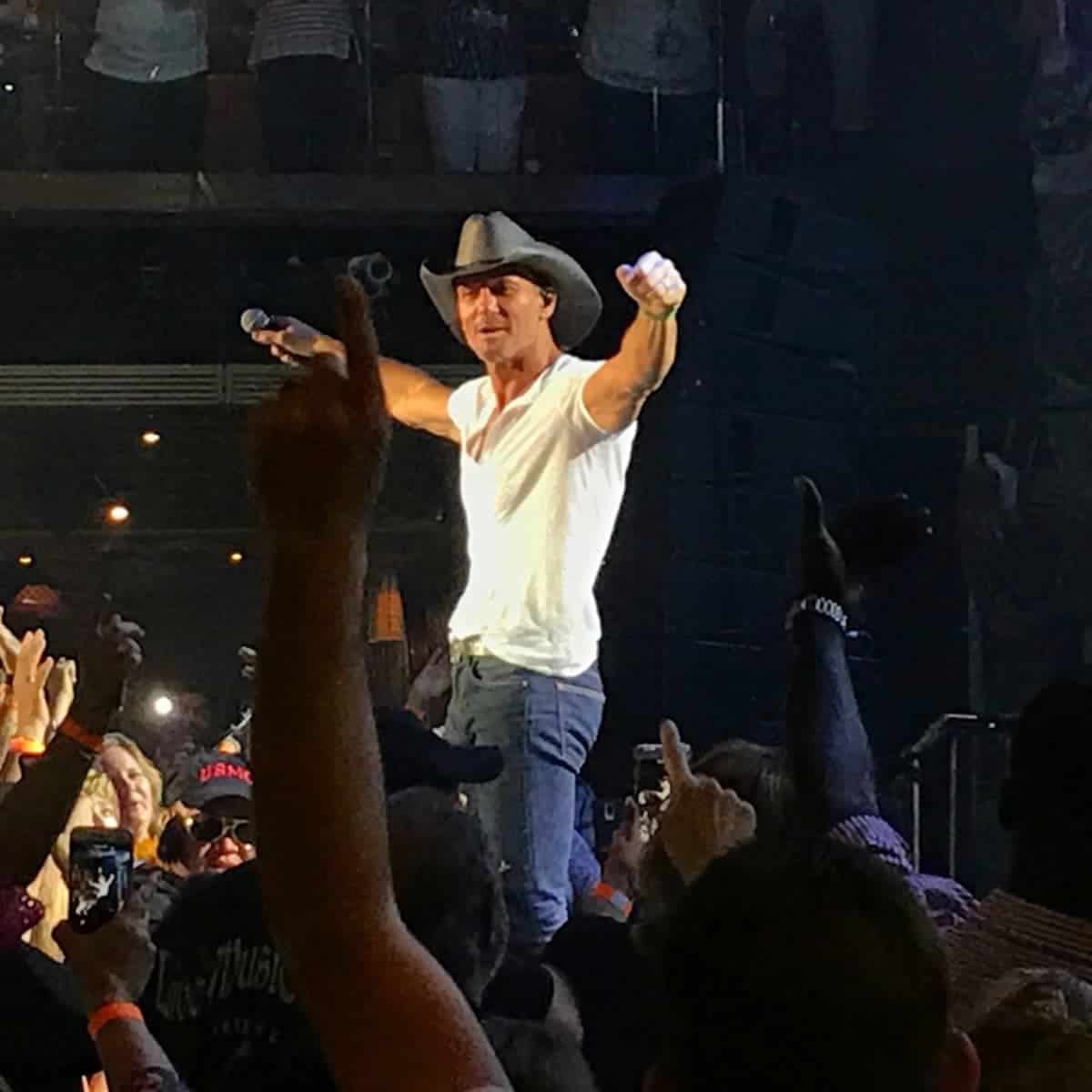 Having spent over a decade in radio and being blessed to see a lot of concerts in my lifetime, I can say that Tim McGraw knocked it out of the park. I felt that the ticket price was fair, the seats were amazing, and the show was phenomenal.
I did feel like there could've been a little more country music infused throughout the sailing with almost half the ship going to the concert.
If you're a fan of an artist on a Carnival LIVE sailing and you have the opportunity to sail on one of these voyages, you won't be disappointed. Make sure you buy your tickets early!
You can see future Carnival LIVE concerts on Carnival's website here. 
You can read the trip reports from the cruise here.