Royal Caribbean has announced that certain four-legged friends will no longer be welcome on their cruise ships.
The company has updated their animal policy to ban emotional support animals, otherwise known as therapy or comfort pets. A therapy pet is considered any animal that relieves loneliness and can help with anxiety, depression, and certain phobias, according to the Americans with Disabilities Act National Network.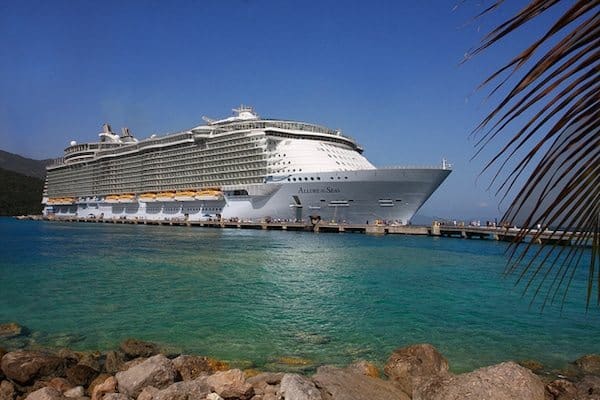 Emotional support animals are not to be confused with service animals, which Royal defines as "any dog that is individually trained to do work or perform tasks for the benefit of a person with a disability." Emotional support animals don't have any special training certifications, but service animals do.
Royal Caribbean does allow for service animals to sail with their owners on any cruise ship, and they also provide 4 foot by 4 foot areas with cypress mulch so that they can relieve themselves. The policy change is effective immediately, but anyone who made a reservation prior to July 30 will still be allowed to sail with their therapy pet.