After a lawsuit and lots of closed time due to weather, Royal Caribbean is bidding goodbye to one of its iconic top-deck cruise attractions.
In an email to travel advisors, the line announced that its Sky Pad experience will be in operation for the last day on March 31, 2023. Starting in April, the yellow and orange sphere will transform into a venue for other activities, which the line has not yet announced.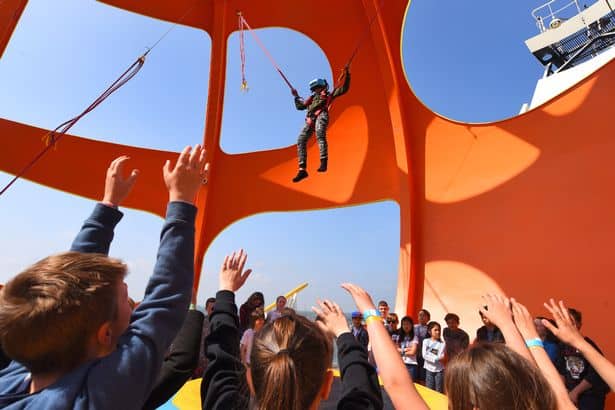 If you're wondering what Sky Pad is all about, here's a quick overview. Part bungee trampoline and part virtual reality game, Sky Pad allows guests to strap into harnesses and don a headset to virtually transport into an entirely new landscape. As they bounce on the trampoline, they play games through the virtual reality platform that allow them to do things like bounce onto platforms or shoot aliens.
Those who were especially prone to motion sickness — or who just wanted to enjoy the sea views instead of a virtual view — were able to enjoy the bungee trampoline part of the experience and skip the VR aspect.
Sky Pad was free for passengers to take advantage of, and Royal Caribbean said in its travel advisor email that the activities that will replace it will also be complimentary.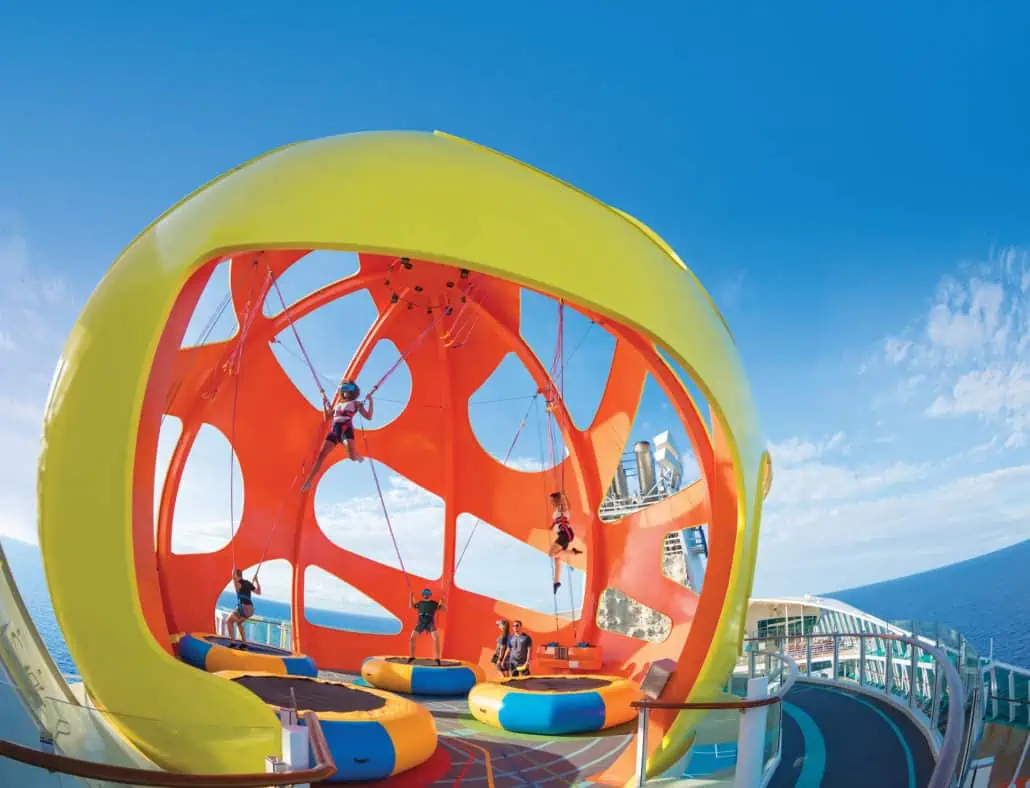 MORE: Strikes Delay Cruise Ship From Leaving Shipyard
Though the cruise line didn't give a reason for its closure, Sky Pad hasn't existed without issues over the years. Many passengers complain that it's closed as much as it's open due to windy days at sea, which can make it frustrating trying to find time to experience it.
As well, two separate lawsuits were filed against Royal Caribbean back in 2019 for injuries that were allegedly sustained during use of the attraction. One was from actress Stephanie Hernandez, who was on board to film a commercial promoting the Sky Pad. After the shoot, she says she was in so much pain she sought out the ship's doctor and learned she had multiple broken ribs.
The other was from a guest, Casey Holladay, who says he fell 20 feet to the deck after the bungee cord on the trampoline he was using snapped while he was strapped into the harness. He spent over a week in the hospital with a broken pelvis and dislocated shoulder.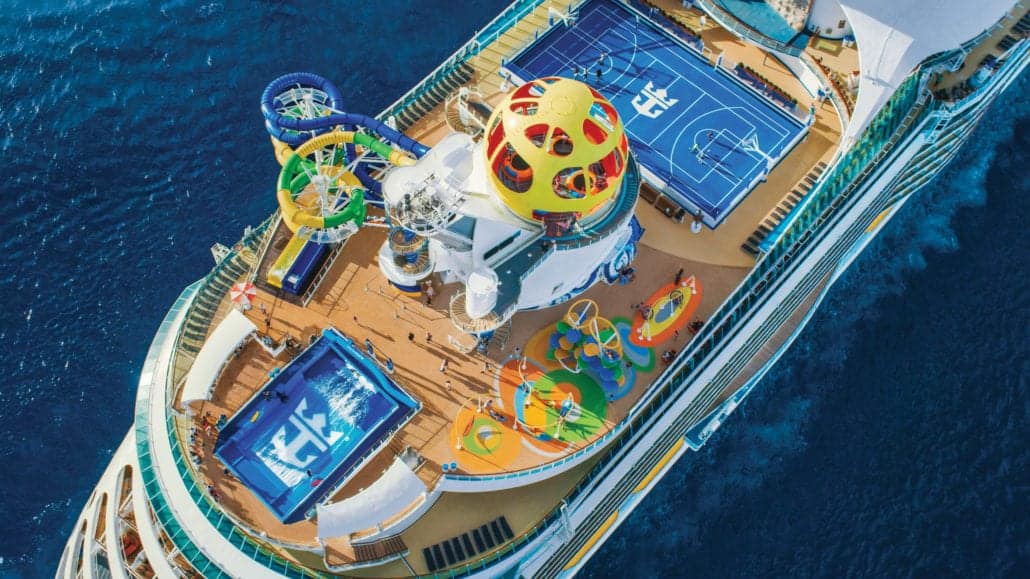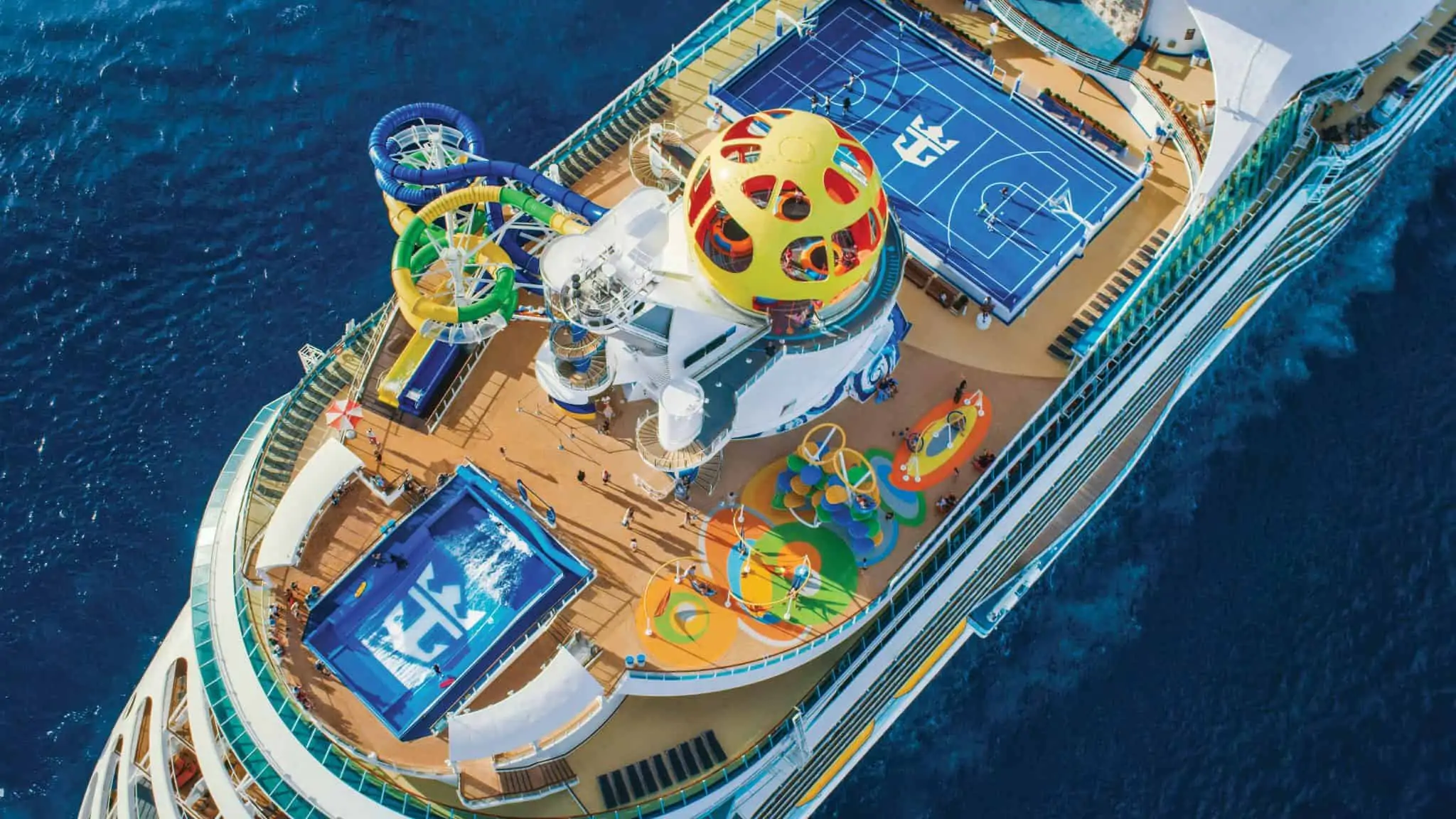 After Holladay's lawsuit made national news, Royal Caribbean temporarily took the Sky Pad out of service to perform safety tests before reopening the attraction.
Sky Pad is located on four Royal Caribbean ships: Mariner, Independence, Spectrum, and Odyssey of the Seas.
READ NEXT: Carnival Cruise Line Officially Welcomes Carnival Venezia to Its Fleet