In the wake of an injury which resulted in a lawsuit, Royal Caribbean has temporarily closed the new Sky Pad attraction on two of their cruise ships while an investigation can be held into the safety of the top-deck feature, which combines virtual reality, trampolines and a suspension system to create a unique experience for guests.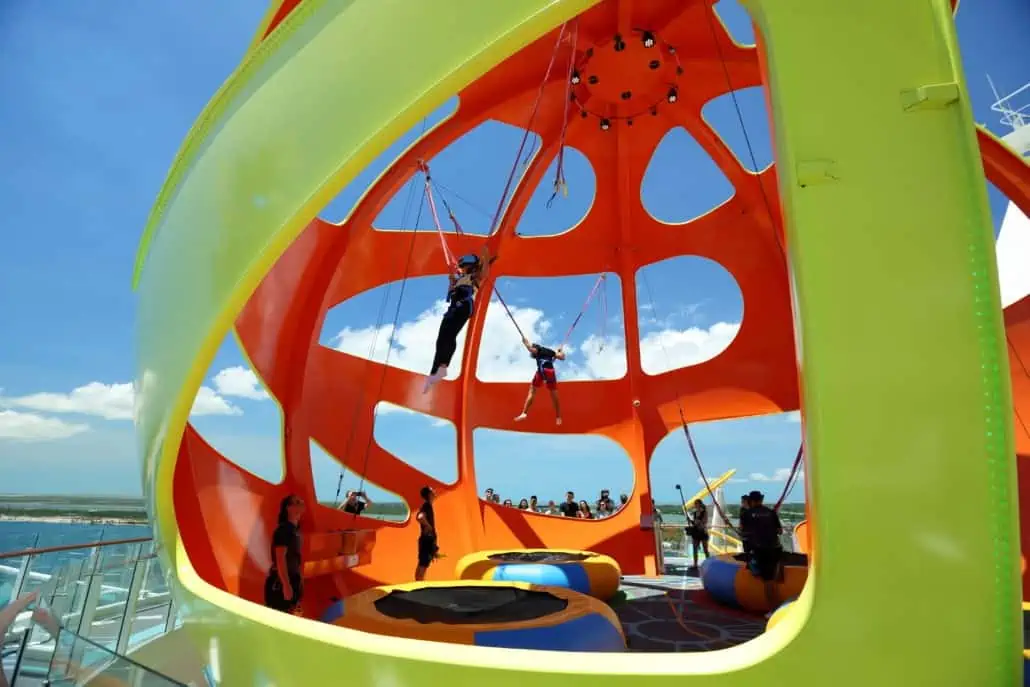 The incident in question happened on the Royal Caribbean ship Mariner of the Seas in February of this year. According to the Miami Herald, Casey Holladay, 25, was injured when the bands attached to his harness came undone as he bounced on the trampoline, causing him to plummet 20 feet to the deck below. The ship, which had been making its way to the Bahamas, reversed course and returned to Miami so that Holladay could be taken to a hospital.
"Casey was a very healthy young man just getting started," attorney Brett Rivkind said in regard to Holladay's lawsuit. "One second, he was on a cruise ship with his girlfriend, the next thing he knows he's in the trauma center having surgery. Right now, he can't bear any weight, he's in and out of doctors' visits regularly to see how he'll heal. He's severely limited in his everyday activities."
READ MORE: Royal Caribbean Debuts Renovated Cruise Ship
Royal Caribbean said in a statement, "As part of our commitment to safety, we are temporarily taking Sky Pad out of service on Mariner of Seas and Independence of the Seas."
The Sky Pad is a trampoline and virtual reality experience combined in where riders can put themselves in different scenarios such as jumping over moon caters or playing an interactive game. The attraction was introduced on Mariner of the Seas and Independence of the Seas as part of Royal Caribbean's Royal Amplified Program. It is part of an industry-wide push for top-deck attractions which will attract new cruisers in general and, specifically, younger cruisers. Those include go-karts atop several Norwegian Cruise Line ships and the upcoming Bolt roller coaster, which will be featured on the upcoming Carnival Mardi Gras.
A third Sky Pad experience is added on Spectrum of the Seas.