In case you haven't been paying attention, there's something of a race going on between the various cruise lines. With an eye on expanding their markets and bringing in younger, tech-loving passengers, the lines are working hard to up their game. And on Wednesday, Royal Caribbean rolled out their Sea Beyond program. The splashy event — held in Brooklyn, NY — introduced believers and skeptics alike to what Royal Caribbean hopes will be the next big thing in cruise technology.
Putting On A Show
From the moment reporters arrived in New York City, it became clear that Royal Caribbean was aiming to impress. There was the self-driving shuttle which Hannah Sampson of Skift reported the line is hoping to eventually roll out as a way of ferrying cruise guests from one place to another in some ports. There was the app on which cocktails could be ordered. And there was the wall of smoke which, like something out of a science fiction movie, greeted arrivals at the event.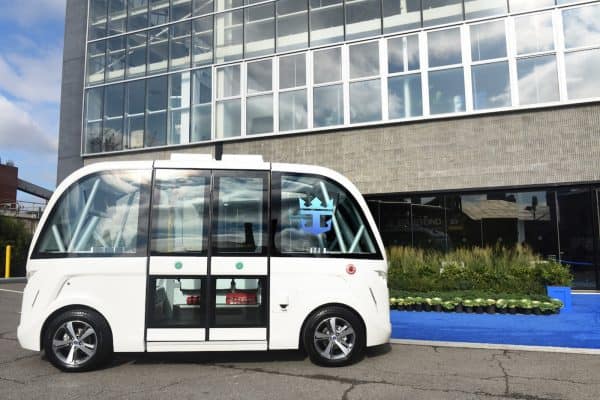 When Richard D. Fain, the chairman and CEO of Royal Caribbean, took to the stage, he made it clear that the technology being introduced would impact every aspect of a passenger's trip. But just as important, the technology had to be very user friendly. "Frictionless is fast, simple, on-demand and integrated," he said. "This is no longer optional, and is key to the success of any company today."
How Royal Caribbean Is Changing The Game
In a statement, the line's senior vice president of digital, Jay Schneider, said that the goal was to zero in on wasted effort and energy, thus "giving guests more time to make the memories that make vacations special." In fact, he said that they were "building a virtual concierge to provide you any answer or service you need while on vacation." This will even include the ability to control the environment of your stateroom via your phone.
Added Fain, "People want to collect experiences. In fact," he added, as if to make perfectly clear who this big technological push is aimed at, "84 percent of millennials want to collect experiences." Reiterating points made during the previous day's conference call regarding third quarter earnings, the exec pointed out that people "are buying experiences now, not things. So we are creating ways for them to design vacations rich in made-to-order, memory-making moments, and even providing recommendations based on what they have enjoyed before or shared with us about their preferences."
The goal, according to a related press release, is to make it possible to…
"… board ships in the time it takes to order fries from the drive-through, skipping check-in lines thanks to facial recognition technology that knows who [guests] are on arrival." They will also use the technology to track bags, making it possible to know exactly when your suitcase has arrived in your stateroom. (This should, one presumes, also give them the ability to easily track down misplaced baggage.)
" … sign up for shore excursions, order drinks and make dinner reservations without ever leaving [your] chair by the pool thanks to an intuitive app on a device most [guests] already have… a smartphone."
" … indulge in Virtual Reality and Augmented Reality experiences that transform ship spaces into virtual environments and interactive games, where stateroom ceilings might be replaced by starry skies, the walls of a restaurant can transform into the sights and sounds of an outdoor cafe and digital signs challenge [guests] to play an arcade game."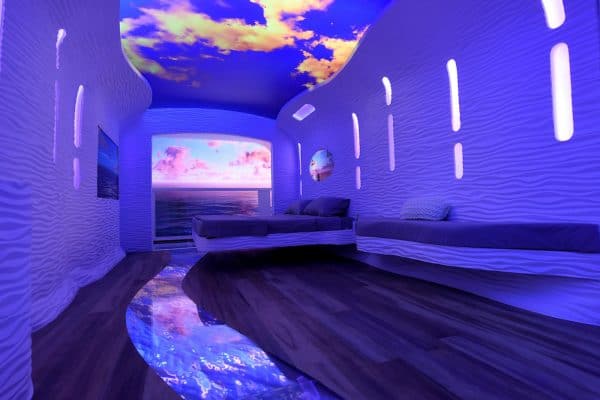 Royal Caribbean's Environmental Goals
Fain also made it clear that technology would be used not only to enhance guest experiences, but to help lessen the impact of their ships upon the environment. "Sustainability matters," he explained. "Our consumers expect a lighter carbon foot print and for us to source our material responsibly."
So when, exactly, will all of this technology actually be available to passengers? Fain said that it would "be available on 13 percent of ships by the end of 2017, 50 percent by the end of 2018 and fleetwide by the end of 2019."
How important is technology — including the ability to stay connected — when you cruise?