In a surprise move, Royal Caribbean announced that Independence Of The Seas will spend the 2020 season sailing out of Fort Lauderdale, not Southampton as originally scheduled. As a result, many who'd already booked trips on the ship have found their cruises cancelled.
Why The Ship's Plans Have Changed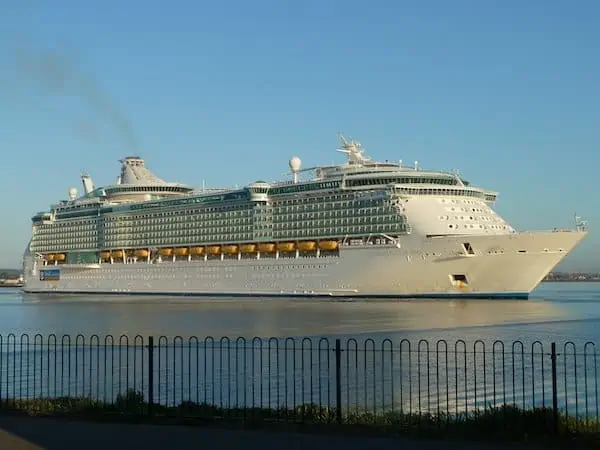 According to a statement on Royal Caribbean U.K.'s website, the move was made to accommodate demand created by the newly-renovated Perfect Day at CocoCay. As a result, "Royal Caribbean International has announced a 2020 deployment change for Independence of the Seas. The ship will now sail from Fort Lauderdale, Florida rather than Southampton. Guests affected by the itinerary change will be offered full refunds and a 'Future Cruise Credit' for use on alternative sailings."
The statement added that, "Anthem of the Seas will return to the UK market for 2020, adding more options for guests sailing from Southampton."
The Frequently Asked Questions segment of the page addressed several questions likely to be raised by UK residents. Further addressing why the change is being made, the site says, "Our goal is [to] provide our guests with the best itineraries that take you to exclusive parts of the world and have decided to make these changes for the 2020 season to [maximize] our capacity in the Caribbean. We are terribly sorry. We know this news is disappointing. We do hope you find an alternate vacation option with us."
Reiterating that "the UK is a key market," the line indicated they have no plans to stop sailing from the area. The FAQ also said that even those who booked with non-refundable deposits would get their money back, "including the non-refundable program service fees."
Ironically, this news broke even as Independence of the Seas was in the midst of a 14-day transatlantic to Southampton, where she will be sailing out of for the next few months. Meanwhile, those looking to book the ship for sailings out of Fort Lauderdale in 2020 can now do so, as the cruise line's website has already been updated with the appropriate itinerary information.