Nobody wants to cancel their cruise. But when booking, it's important to make sure that you know what penalties will be assessed should you cancel. And what many don't realize is that when it comes to the major cruise lines, the cancellation fee you are charged is on a sliding scale, based on when you cancel. The closer it is to the date the ship is set to sail, the higher This week, Royal Caribbean made a major change which will see higher fees levied against those who cancel.
According to the Royal Caribbean Blog, the new policy changes "were decided upon in an effort to better align with industry standards and to make the [payment] schedule simpler and more concise." The changes will go into effect for bookings made on or after April 8, 2018.
The New Cancellation Policy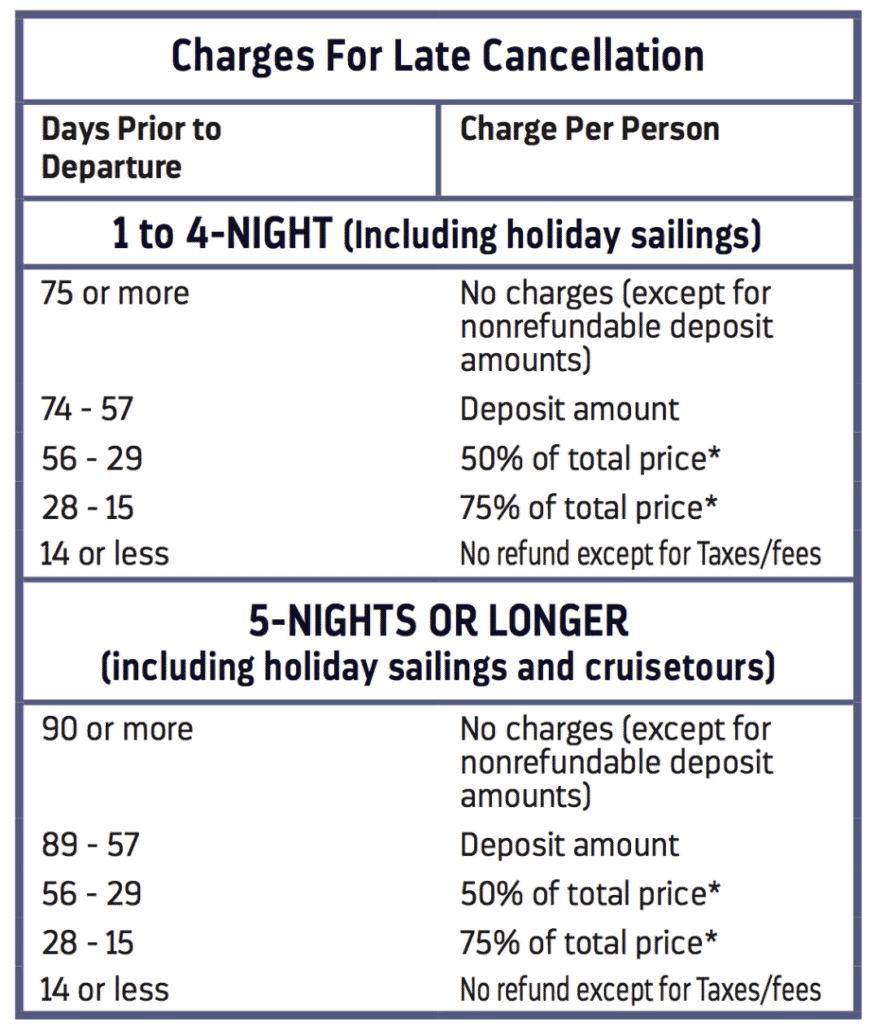 Guests sailing between one and four nights will not have a penalty if the cancellation is 75+ days prior to departure. If you cancel 74 to 61 days prior to departure, you will forfeit 50% of your cruise fare. Cancel 60-31 days between departure, 75% of your fare, and less than 30 days before your cruise, you will lose 100% of your cruise fare.
For sailings lasting five nights or longer (including holiday sailings and cruise tours), canceling your trip 90 days or more prior to the cruise will not be penalized. Cancellations made between 89 and  75 days before your cruise will wind up costing you 25% of your cruise fare, while cancelling 74 to 61 days prior will see you losing 50% of your fare; changing plans 60 to 31 days before sailing will cost you 75 percent of the total price, and cancelling when the trip is 30 days or fewer away will mean sacrificing the entire cost of the cruise.
What Does This Mean? 
When taking advantage of a sale or reduced deposit promotion, make sure you know these penalty dates so you don't get blindsided if you wind up having to cancel. It's also a good idea to purchase cancel-for-any-reason travel insurance, so if you do need to cancel, you can at least recoup a majority of your investment back.