Royal Caribbean International has released a new video in its "Making an Icon" series as it continues to reveal details on its largest cruise ship ever and the first in the Icon class, Icon of the Seas.
This edition of the series is about the AquaDome neighborhood, a massive steel and glass dome that will be home to the AquaTheater high-dive shows, plus dining and bar options and even staterooms.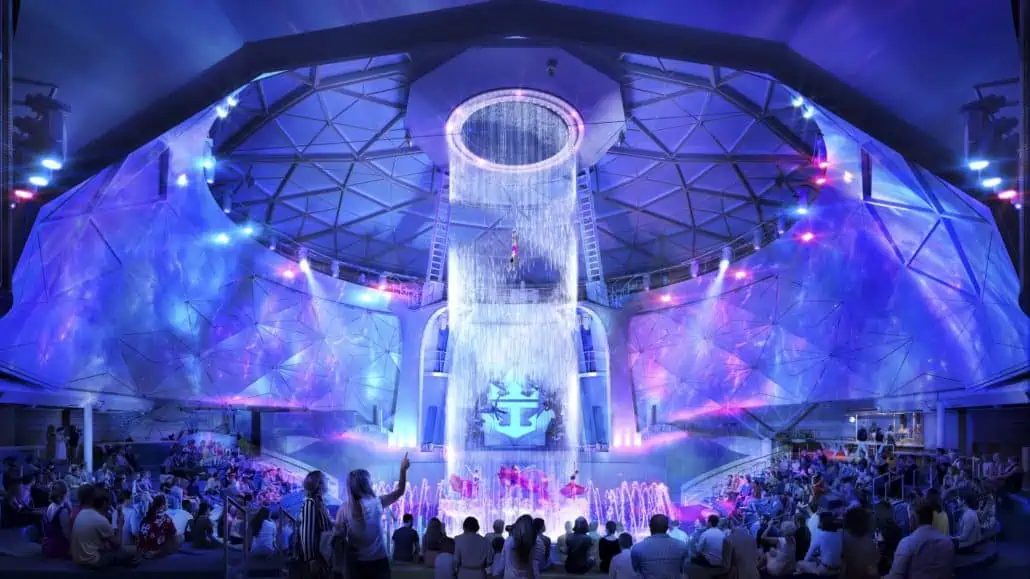 "We've always had a focus on the, the concept of neighborhoods or communities or spaces that were quite comprehensive and that were transformational and that's certainly gonna be the case with AquaDome," said Royal Caribbean International president Michael Bayley.
The video shows viewers footage from both the idea stage of the dome all the way up to recent construction at Meyer Turku shipyard, which shows the dome — comprised of 12 individual modules — being lowered onto the vessel at the shipyard. The 363-ton AquaDome is the largest structure of steel and glass that's ever been lowered onto a cruise ship, a process that took over 80 hours and involved the use of a specialized rig.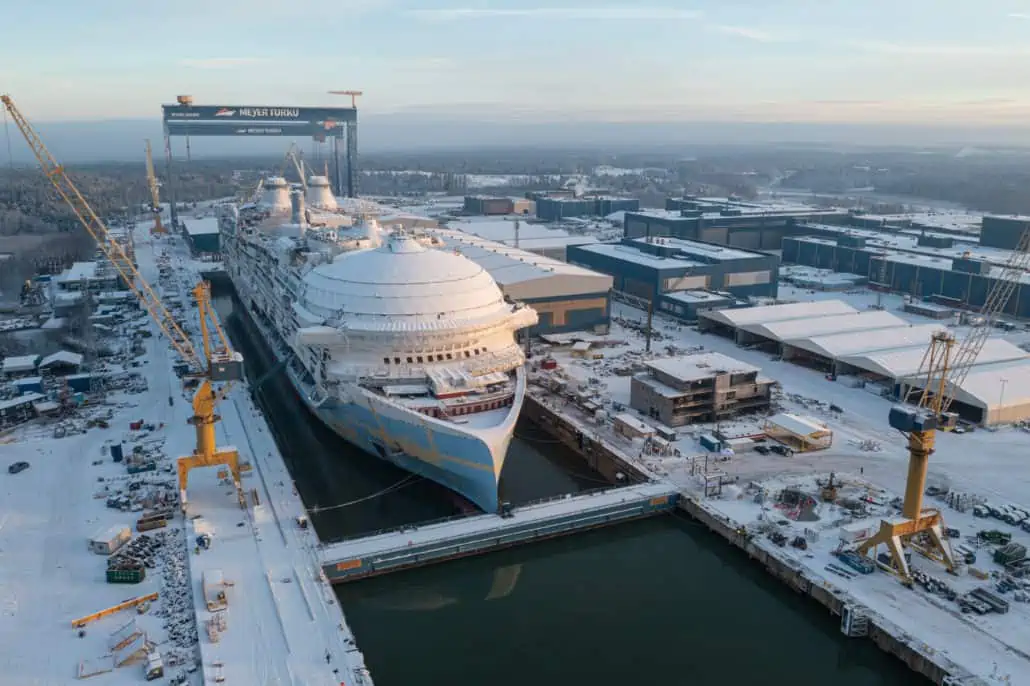 "AquaDome will be a tranquil oasis by day, and a vibrant hot spot at night," the video says. "Dreaming up a new transformational neighborhood like AquaDome also takes design and engineering to a new level. That's why a team of engineers, naval architects, interior designers, entertainers, food and beverage experts, and more have come together to make what seems like the impossible a reality."
In the daytime, fountain shows will take place in the AquaDome, while various lounge spaces will allow guests to relax and participate in various activities.
MORE: Carnival Cruise Line President to Light New Year's Eve Ball in Times Square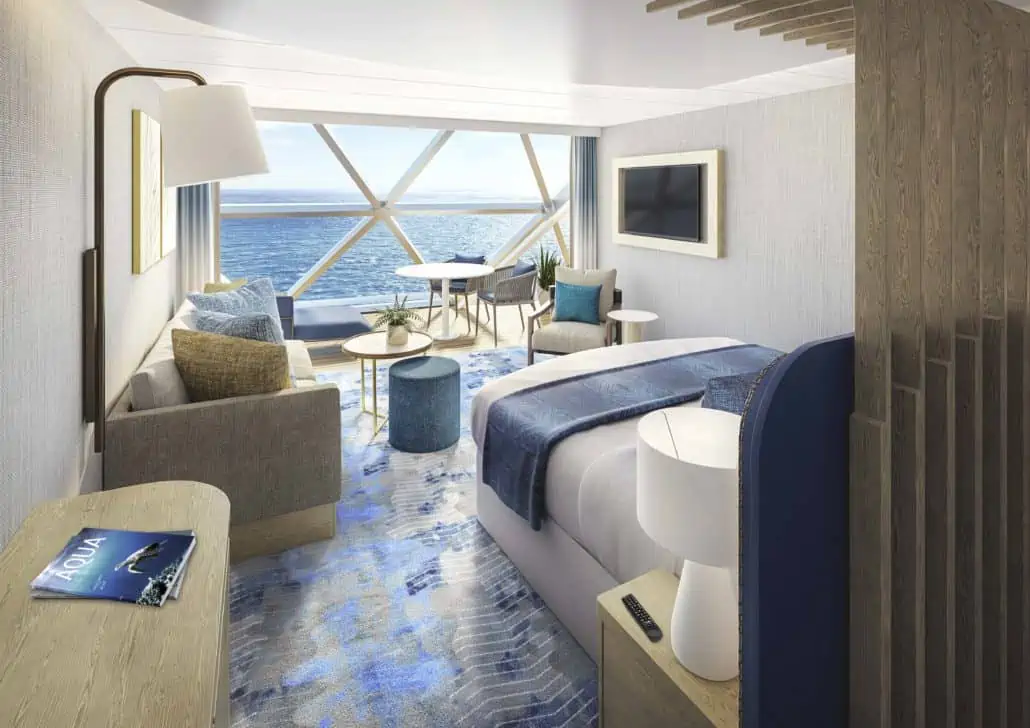 AquaDome is one of five neighborhoods on Icon of the Seas that are brand-new to Royal Caribbean. The vessel will also include three neighborhoods that guests will recognize, including the new Suite Neighborhood that debuted on Wonder of the Seas.
Icon of the Seas is scheduled to debut in Miami in January 2024, offering seven-night eastern and western Caribbean cruises.
Watch this episode of "Making an Icon" here:
READ NEXT: Icon of the Seas to Feature Royal Caribbean's First Family Buffet & Lemon-Themed Bar