Royal Princess arrived in the West Coast this weekend in quite the royal fashion. From a welcoming rendition of the "Love Boat" theme song by the USC band to a dazzling fireworks show, there's no doubt the Port of Los Angeles was excited to host Princess Cruises' Medallion-class ship.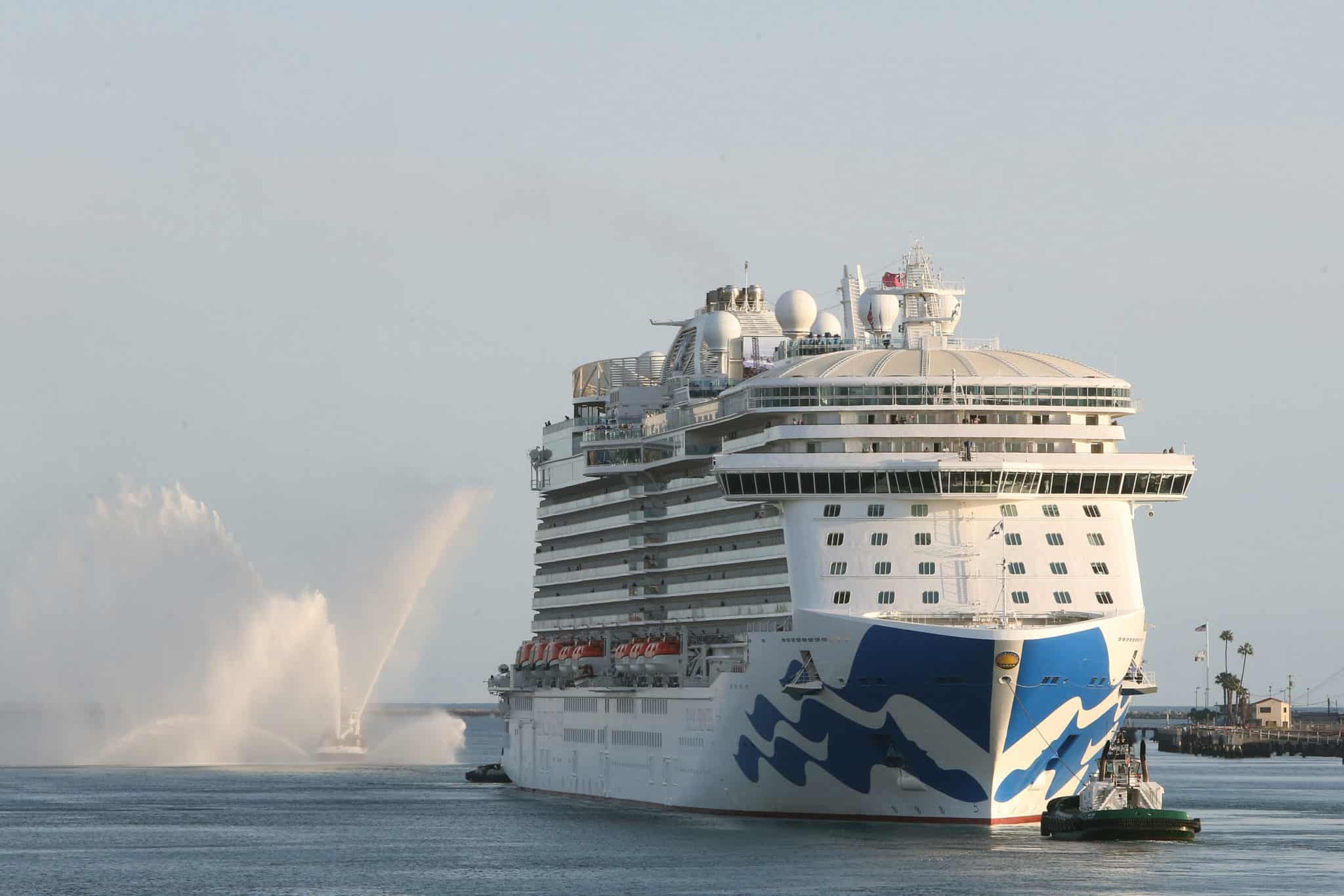 Royal Princess' Nostalgic and Grand Entrance
Following her grand-entrance festivities, Royal Princess set off on an itinerary that seems all too familiar. Paying homage to the '70s and '80s sitcom recorded aboard the Pacific Princess — "The Love Boat" —  Royal Princess' first sailing to the Mexican Riviera mimics the itinerary made famous by the show. This cruising season marks the line's biggest West Coast season yet — which is a pretty big deal, given the fact that Princess has the longest cruising history of any cruise line out of the Port of Los Angeles.
The itinerary isn't the only tribute to the TV show, as the ship's horn also sounds "The Love Boat" theme song in true Princess Cruises fashion. And, though the ship was christened in 2013 by Her Royal Highness, Catherine, the Duchess of Cambridge; the original Royal Princess was christened by — the one and only — Princess Diana. Pretty neat, right? (I guess she truly is a royal ship after all.)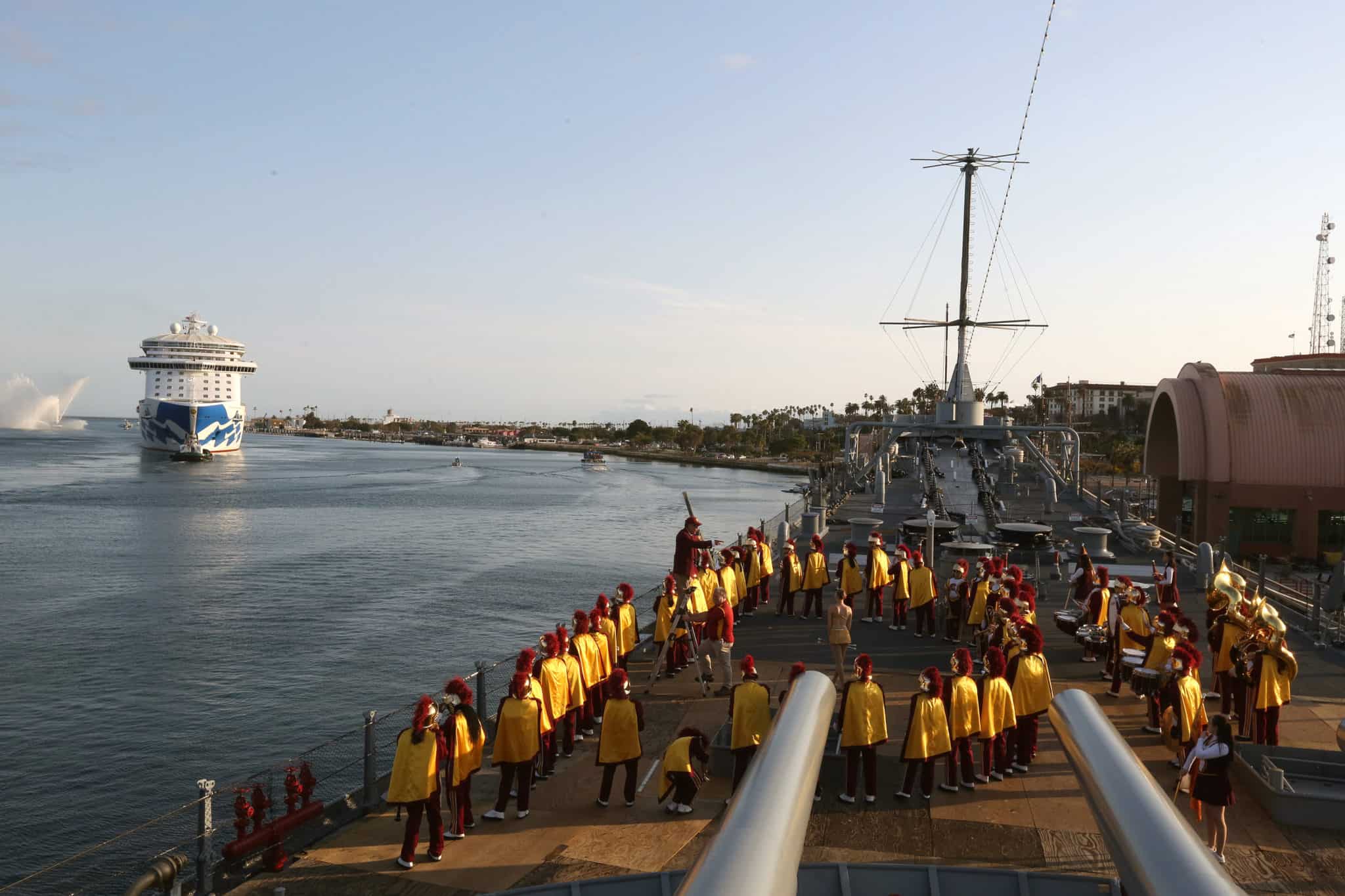 Royal Princess' Royal Features
Not only is this ship fitted with Princess Cruises' award-winning OceanMedallion technology, but it has also won awards for its 60-foot-long glass SeaWalk, "Piazza" atrium, the Lotus Spa, and the adults-only pool and sanctuary.
Royal Princess will be sailing out of Los Angeles on weekly Mexican Riviera sailings before heading to Vancouver for a season of Alaskan cruising. She will then return to California in September to continue cruises to Alaska, the Mexican Riviera, and the California Coast for six months.