Carnival Cruise Line's newest ship Mardi Gras has officially made her first port of call during her maiden voyage.
Mardi Gras departed Port Canaveral on Saturday, July 31, on a seven-night cruise to the Caribbean. After two sea days, today the ship arrived to Pier 4 — the berth that Carnival Cruise Line usually uses — in Old San Juan, Puerto Rico, marking her first visit to the U.S. territory.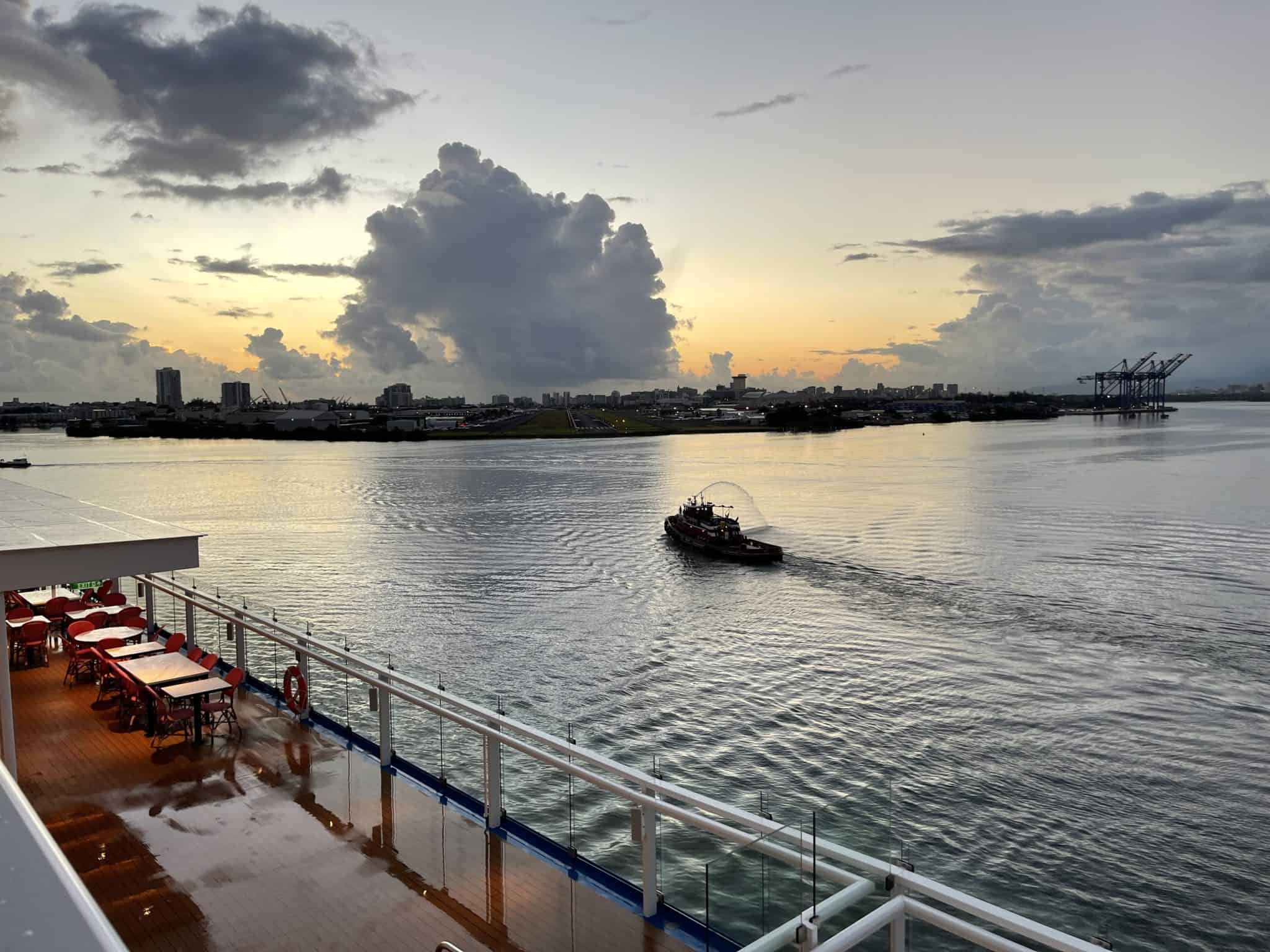 The occasion also marks the first time a cruise ship has called at the port since the industry shutdown in early 2020.
Carnival Cruise Line president Christine Duffy and Mardi Gras' Captain Giuseppe Giusa, along with Puerto Rico Governor Pedro Pierluisi, San Juan Mayor Miguel Romero, and other local officials took part in a plaque exchange ceremony to celebrate the occasion.
"We are beyond delighted to begin our Mardi Gras sailings and to have Puerto Rico be our first port of call on our maiden voyage. It is an honor to offer our guests the opportunity to experience all of the beauty that Puerto Rico has to offer while providing a much-needed boost to the local economy," said Duffy.
"The restart of cruising in Puerto Rico has such a dramatic, wide-reaching impact and on behalf of Carnival I would like to personally thank Governor Pierluisi, Mayor Romero and all of the local officials for their hospitality in welcoming our guests."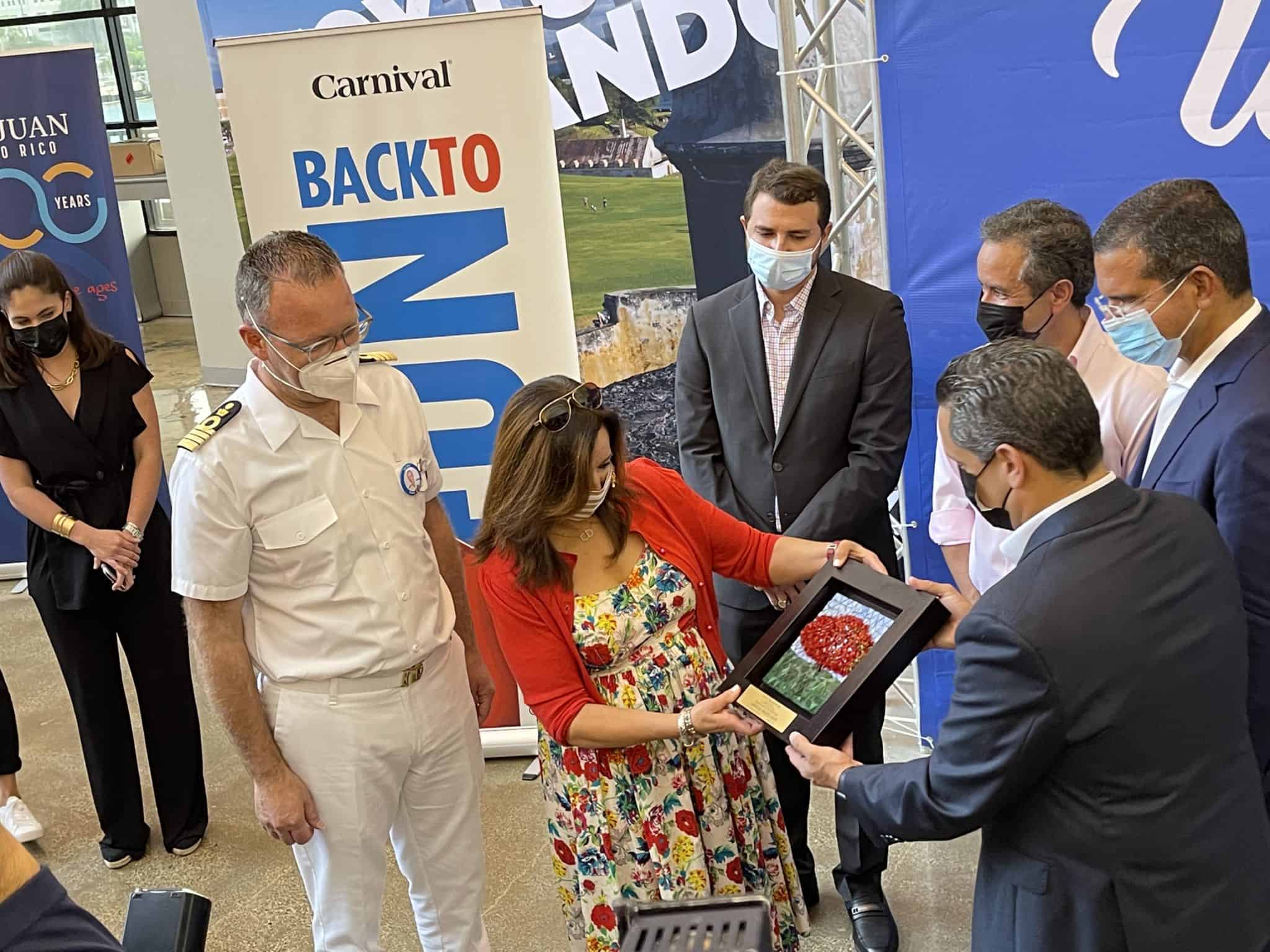 READ MORE: Photos: 13 Restaurants on Carnival's Mardi Gras
In 2019, around 1.78 million cruise passengers arrived into San Juan during 558 individual cruise calls, according to Statista. That represented a passenger increase of 7.2 percent from 2018, and was a record for the island.
Today's port call is expected to generate about $360,000 in revenue for Puerto Rico's capital.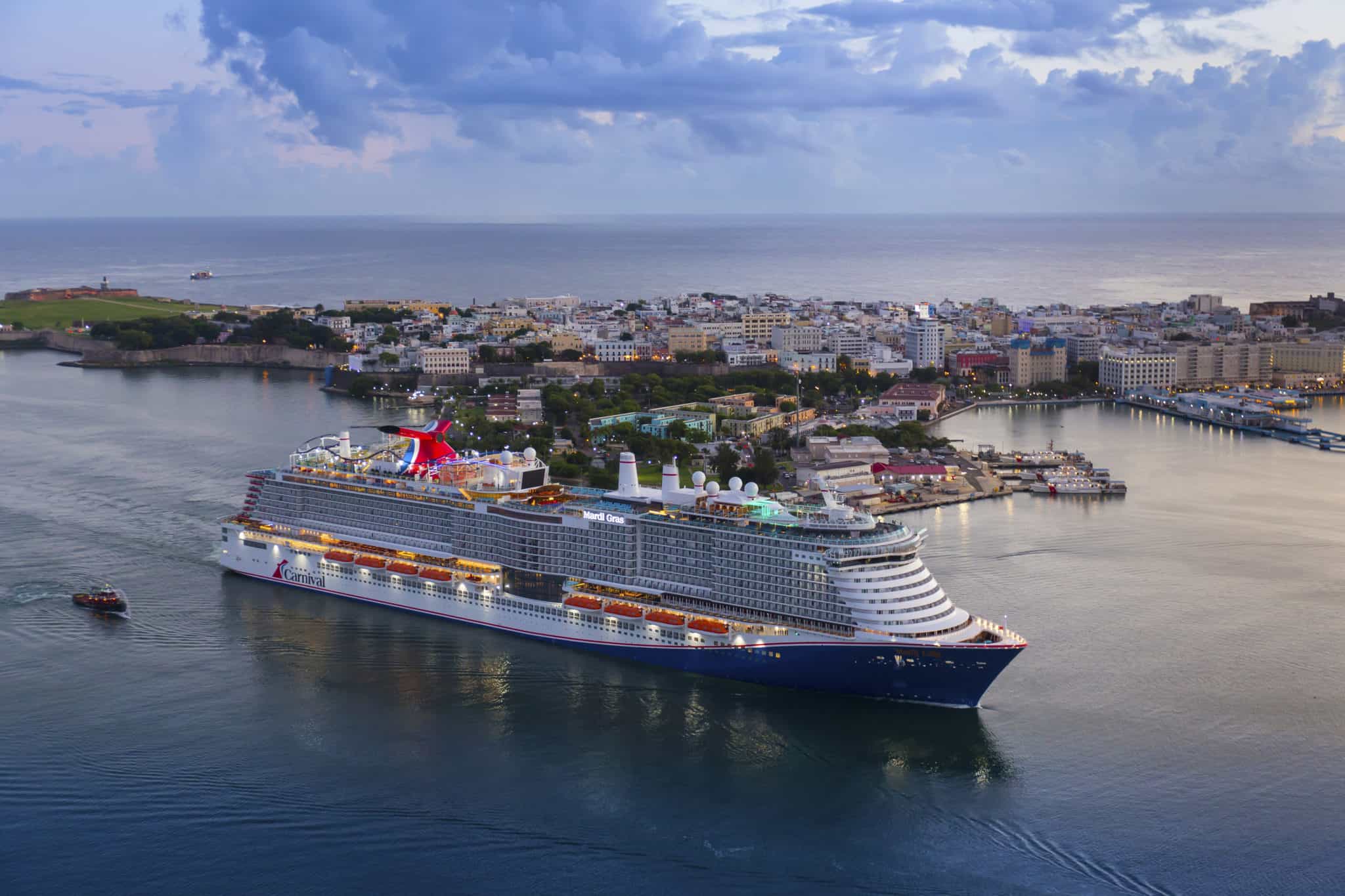 Mardi Gras is currently sailing at 70 percent capacity, with around 4,500 passengers on board. Nearly all of the guests are vaccinated, and kids make up the majority of those who are not.
Vaccinated passengers are able to explore on their own in San Juan during the nine hour port call, or take an excursion. Unvaccinated guests are not allowed to get off the ship in port.
READ NEXT: Mardi Gras Trip Report, Day 1: Let's Get This Party Started