Carnival Cruise Line's Mardi Gras isn't the only ship that will have a roller coaster on the top deck. A second cruise line has announced plans for what they're saying will be the longest coaster at sea when it debuts in 2021.
What We Know About The Space Coaster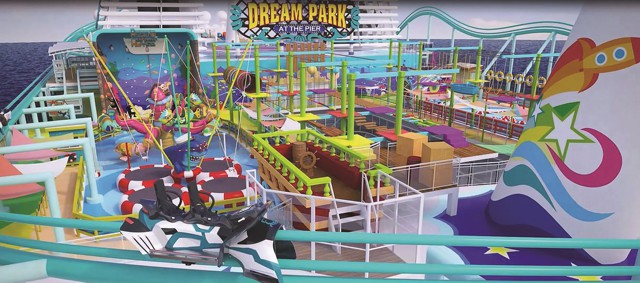 Not only will Dream Cruises' currently-under-construction Global Dream feature a roller coaster, but the attraction will be part of the first at-sea theme park. Known as Dream Park At The Pier, the new ship's park will feature a variety of attractions designed to thrill cruisers.
According to Travel Daily News, the Space Coaster topping the first-in-its class Global Dream will feature a nearly 1,000-foot long track. "Outfitted with powerful electric motors and positive-locking drive system, the coaster defies the physical limits experienced by conventional coasters, thus allowing acceleration over 1G almost everywhere on [the track]," said Marco Hartwig, the man in charge of the project for Maurer Rides.
READ MORE: Is This A First Look At Carnival's New Roller Coaster? [VIDEO]
"All this," he continues, "guarantees a spectacular and breathtaking ride at up to 37 miles per hour, over the heads of fellow passengers."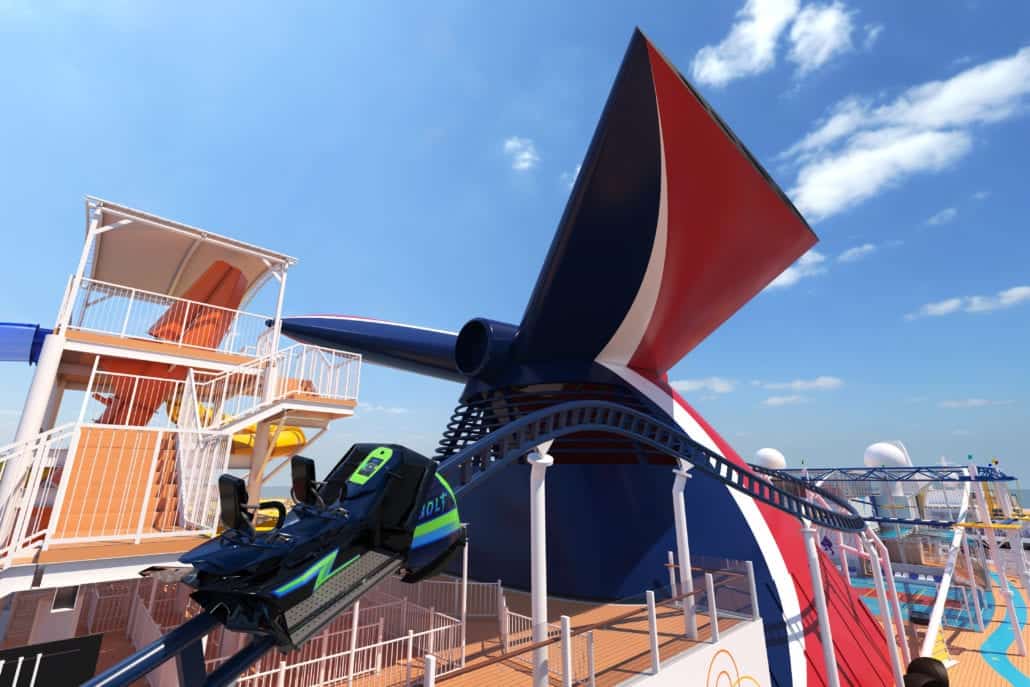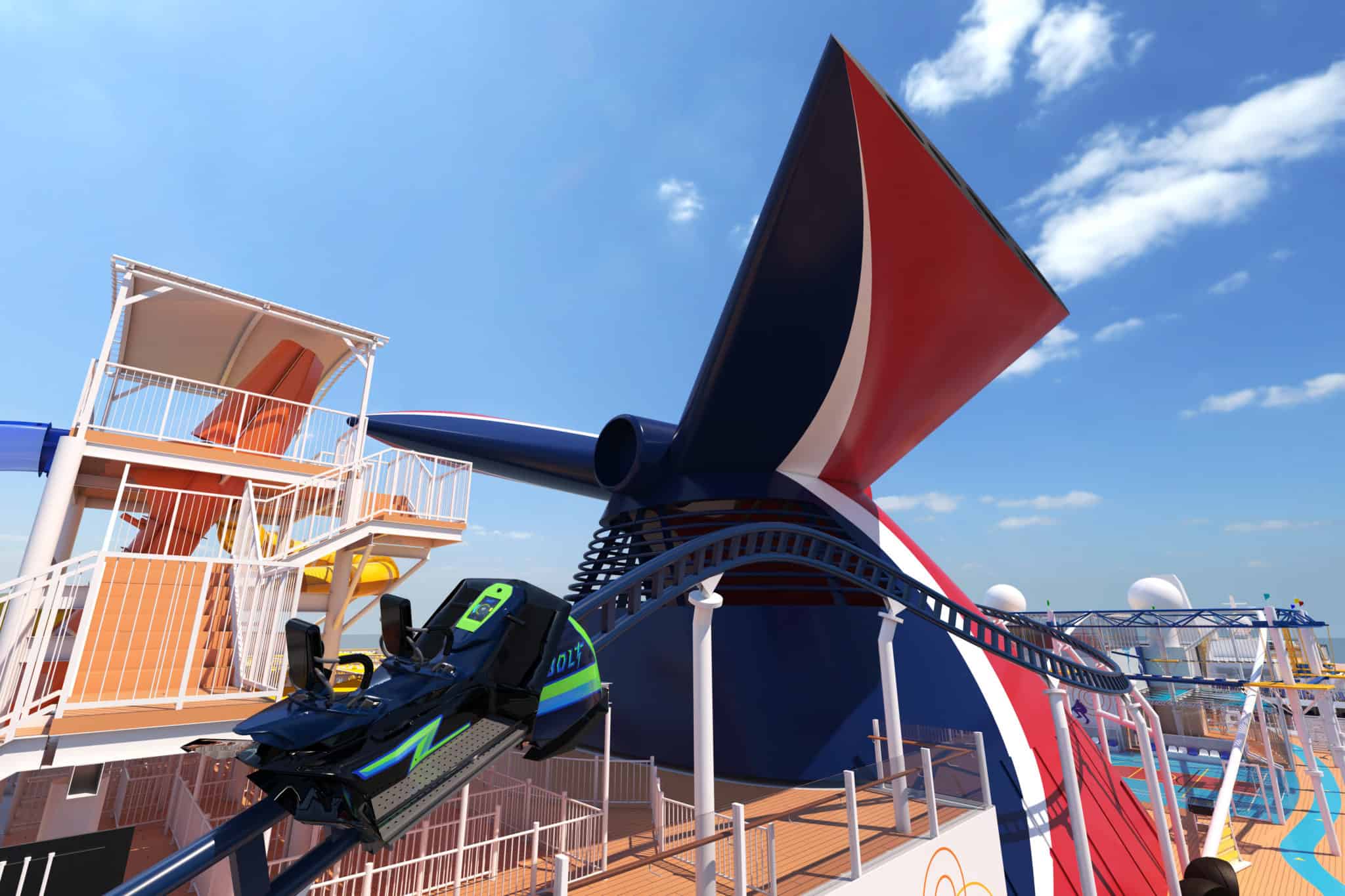 In many regards, the attraction sounds similar to the Bolt coaster which will top Carnival's Mardi Gras. That's not particularly surprising, given that both are being designed by Maurer Rides. Both feature inline seats (as opposed to the more traditional side-by side seating) similar to those on the Space Mountain coaster found in many Disney parks. And both will involve an interactive element.
What Rides The Theme Park Will Feature
Dream Park At The Pier will feature more than just a roller coaster. Among the attractions that will be available to kids of all ages are:
Bounce Activity Park: Think of this as the ultimate bouncy castle, given that it's the size of a basketball court and includes an obstacle course.
Jump: A trampoline park.
Shark Bay: A bungee trampoline experience.
Wipe Out: A surf simulator.
Cosmic Chaos: Described as the opportunity to "become a human gyro."
Kranky Kraken: Offering kids the opportunity to befriend an octupus as they fly around in his arms.
Little Dreamers: Mini go-karts for kids.
Michael Goh, president of Dream Cruises and Head of International Sales for Genting Cruise Line, said that the "newly constructed Global Class ships will dazzle guests with cutting edge features" such as the theme park. The goal? To "provide innovative leisure, entertainment and recreation options to appeal to a broad range of guests.
What Else The Ship Will Feature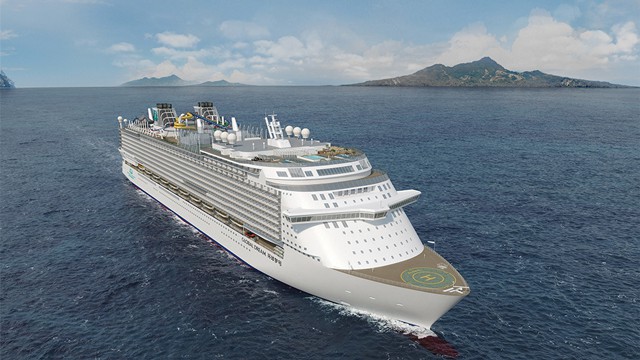 Designed for the Asian market, the Global Dream will sail with 5,000 passengers at double occupancy (and the capability of handling up to 9,000 cruisers). It will feature both Asian- and Western-style spas, a variety of dining options, a movie theater and the line's signature ship-within-a-ship concept, The Palace.