Alaska is open to travelers again, and small-ship line UnCruise Adventures is ready for cruisers looking to experience what the wild Last Frontier has to offer.
The line's CEO Captain Dan Blanchard held a virtual press conference on Monday along with Alaska's Governor Mike Dunleavy and Juneau's Mayor Beth Weldon to address a variety of topics concerning cruising in Alaska this year.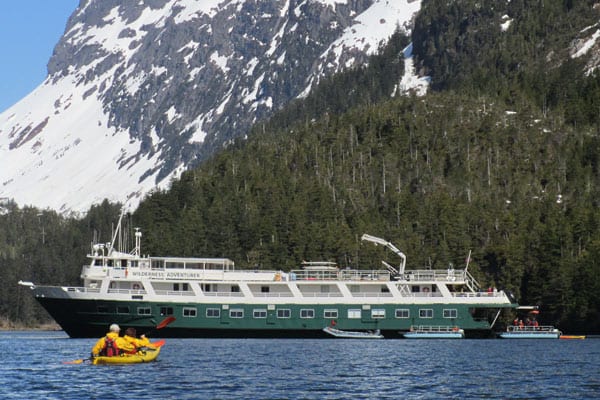 During the call, Governor Dunleavy emphasized that Alaska is very much looking forward to visitors this year, saying "We need the tourism industry, we need cruises this year… We are open for business [and] we are a safe state."
The Mayor of Juneau, one of the major ports of call for Alaska cruise ships both large and small, echoed the sentiment, saying that the city is "looking forward to a lot of visitors."
Vaccinations Across Alaska
Both officials touched on how Alaska has fared through the pandemic, and how the vaccine rollout is going across both the state and the city of Juneau. Governor Dunleavy said that Alaska's death rates are the second lowest state in the country after Vermont, which is notably a much smaller state, and hospitalization rates have been very low.
Vaccinations have been widely accepted and administered across Alaska so far, which was notably the first state to open vaccines to all residents over 16 years old. Most states across the country are still in various phases of restricted vaccine access, getting through essential workers, elderly, and high-risk individuals first before opening up appointments to everyone.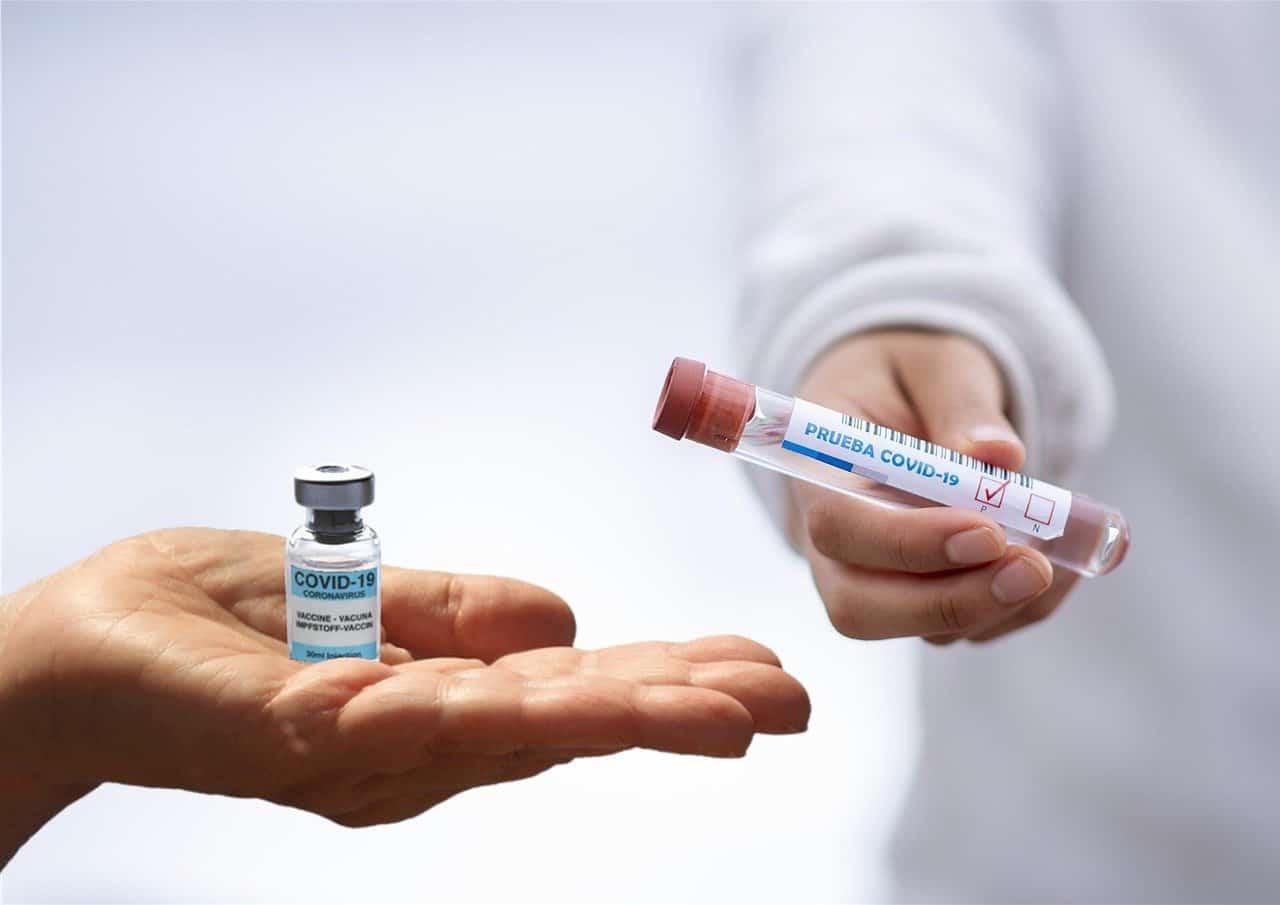 The state is encouraging individuals to be vaccinated, and southeast Alaska (where most cruise ships spend their entire Alaska voyages) has one of the highest rates of vaccination among the population.
During the press conference, one journalist asked how the state is ensuring that communities that have low incidents of COVID-19 will stay that way once visitors arrive. "It's our belief that in a short period of time," said Governor Dunleavy, "so many people will be vaccinated that the concern will be a lot less."
READ MORE: U.S. Flagged Cruise Lines Will Still Sail Alaska in 2021
He also noted that the state is nearing what is considering to be herd immunity for COVID-19 thanks to the vaccine, and that by the time these small ships begin sailing this year enough people will be vaccinated that it won't be an issue.
Mayor Weldon mentioned that Juneau has a five-day quarantine period for visitors, which is being lifted on May 1. Vaccinated travelers, however, don't have to go through a quarantine even if they arrive before May.
UnCruise Adventures Sailings
UnCruise Adventures will be operating fully-vaccinated cruises this year, meaning all crew and adult passengers will need to receive the vaccine beforehand. CEO Blanchard commented on this decision, saying "With the availability of vaccines across the nation… I would be negligible with my crew if I didn't make this decision [to operate vaccinated cruises]." 
It's important to note that children have not been approved for the vaccine, so they won't be required to have it. Kids and teens 17 and under will need to test negative for the virus to sail.
Blanchard also emphasized what a unique opportunity visitors to Alaska will have this year, since the larger ships won't be bringing thousands of passengers to small Alaskan locales. "The small towns will be like what they are in the winter and spring — they won't be jammed with tourists… This really is the best time ever to visit Alaska."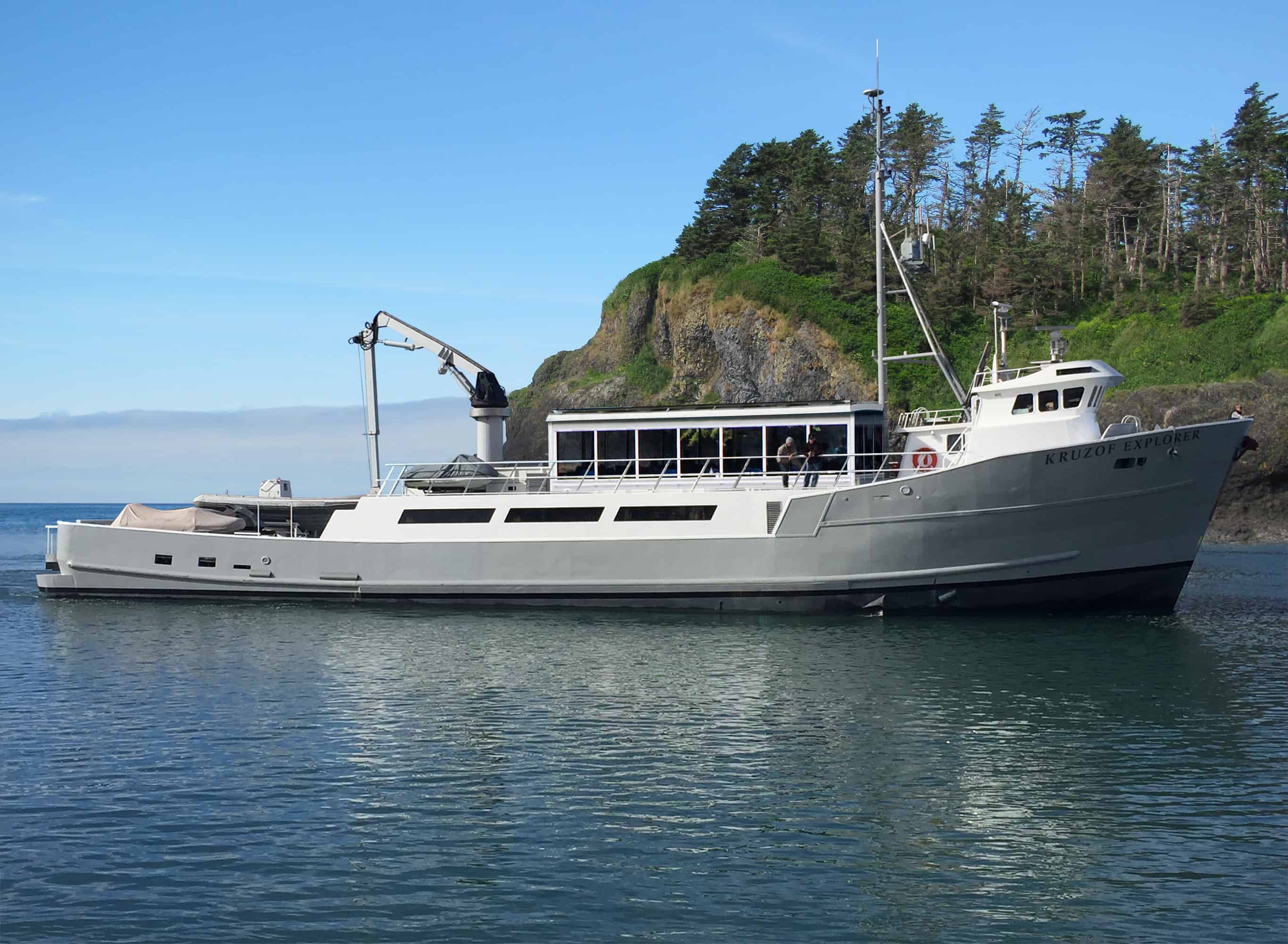 UnCruise Adventures will have six small ships sailing Alaska starting in May, with one ship in reserve that can be utilized if demand requires it.
When asked whether shore excursions during an UnCruise voyage would have to be within a protected bubble to protect both locals and passengers from COVID-19 (where passengers can only explore port via an approved shore excursion and cannot wander on their own), Blanchard said no. He again referenced what the governor had said, that Alaska will be pretty close to immunity and that with a fully vaccinated cruise, visitors won't have to stay within a "cruise line bubble."
Last year, the state of Alaska was expecting 1.3 million cruise visitors in total. In actuality, the state had just 48 — all from a single UnCruise sailing.
This year, several small ship lines will be up and running in the state. 2021's expected estimated number of cruise visitors? According to Captain Blanchard, around 15,000 total — still not where the state wants or needs to be, but certainly better than last year.
READ MORE: Holland America and Princess Open Alaska Lodges for Summer 2021