If you're among the millions of people who'll be talking about Game Of Thrones on the web following the season finale, try not to spoil it for folks who are on cruise ships. Because while they will be enjoying cocktails and live shows, one thing most will not be doing is finding out the ultimate fates of those residing in the seven kingdoms.
Why Carnival Won't Be Showing Game Of Thrones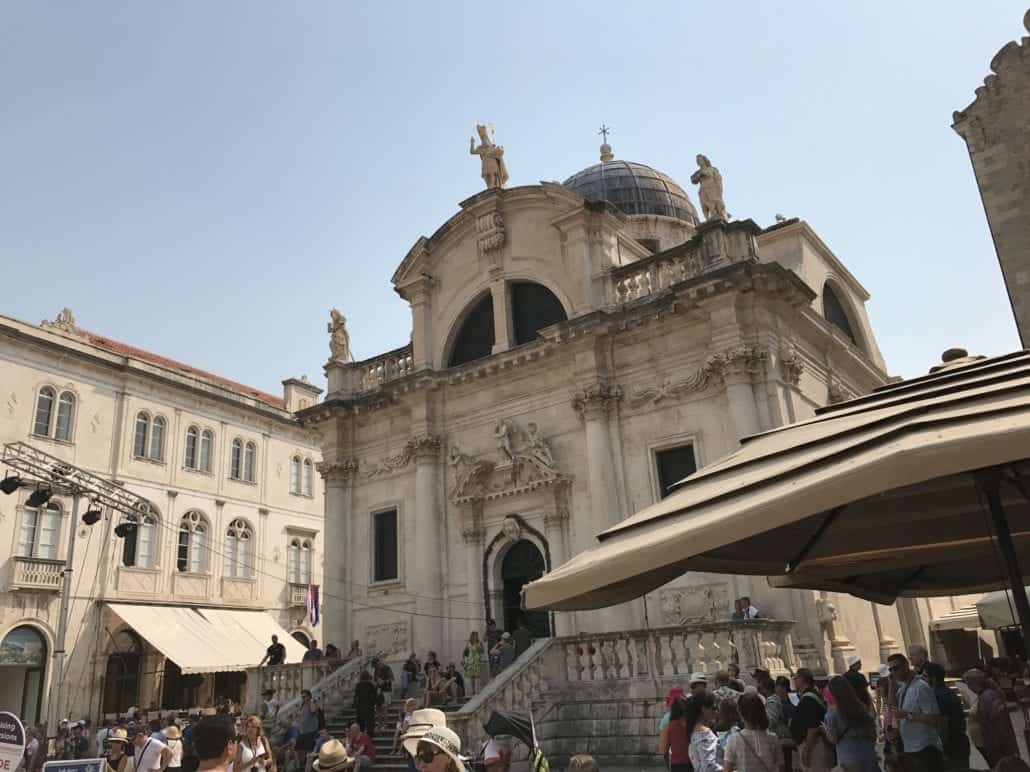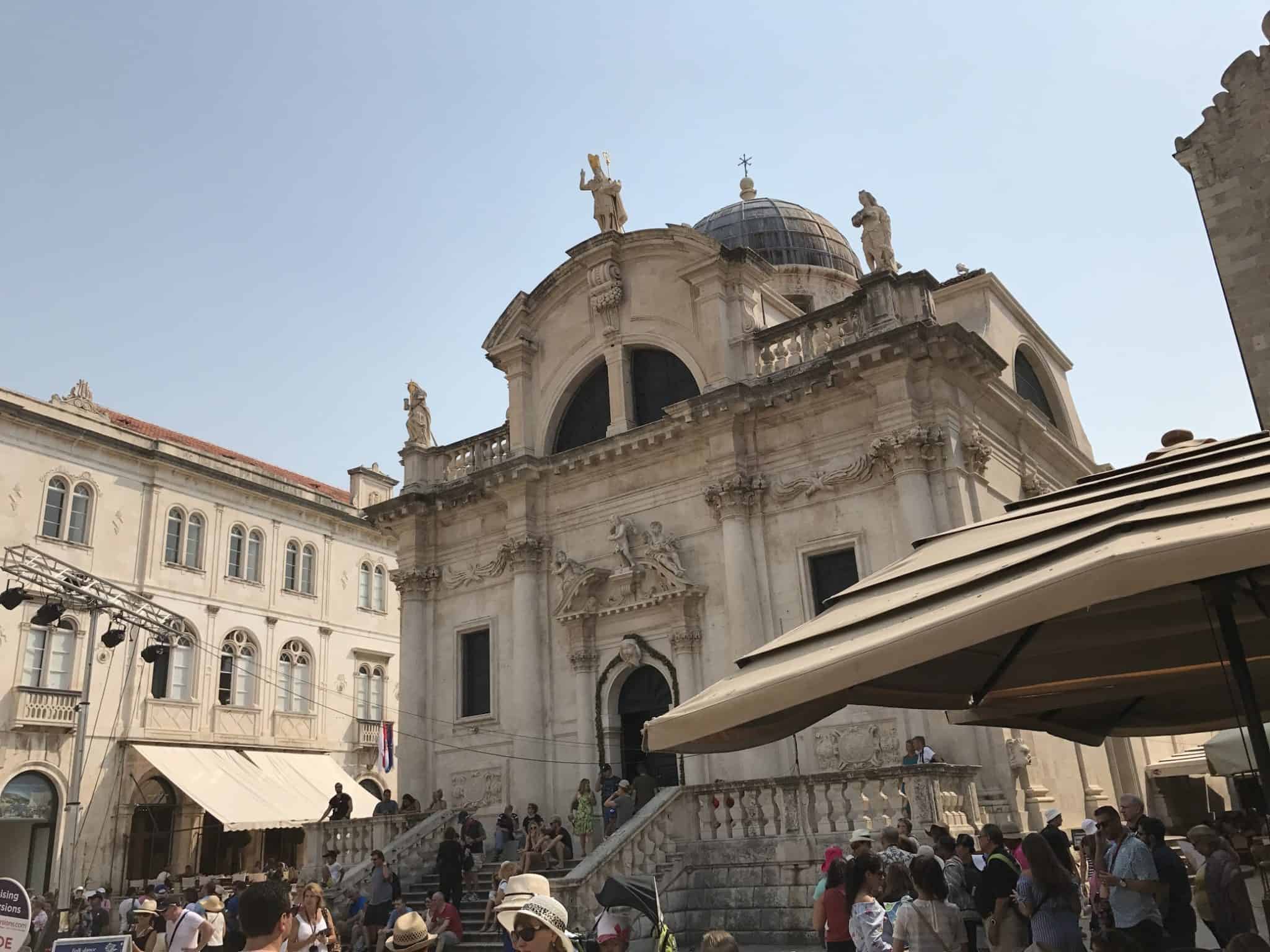 As millions of folks prepared for the big event, some who'd booked cruises without realizing the timing hoped that they'd be able to watch the blockbuster's final episode. But looks like they'll mostly be disappointed in that regard.
READ MORE: Dubrovnik, Croatia Review
Back in March, a Game of Thrones fan who'd booked a sailing on Carnival Sunshine asked the line's Brand Ambassador, John Heald, about the possibility that the epic show would be shown like some sporting events are. "We are devastated that the HBO show Game Of Thrones [will air its series finale while we are on board]," wrote Alison. "I know it's a lot to ask, but is there any way we can watch it?"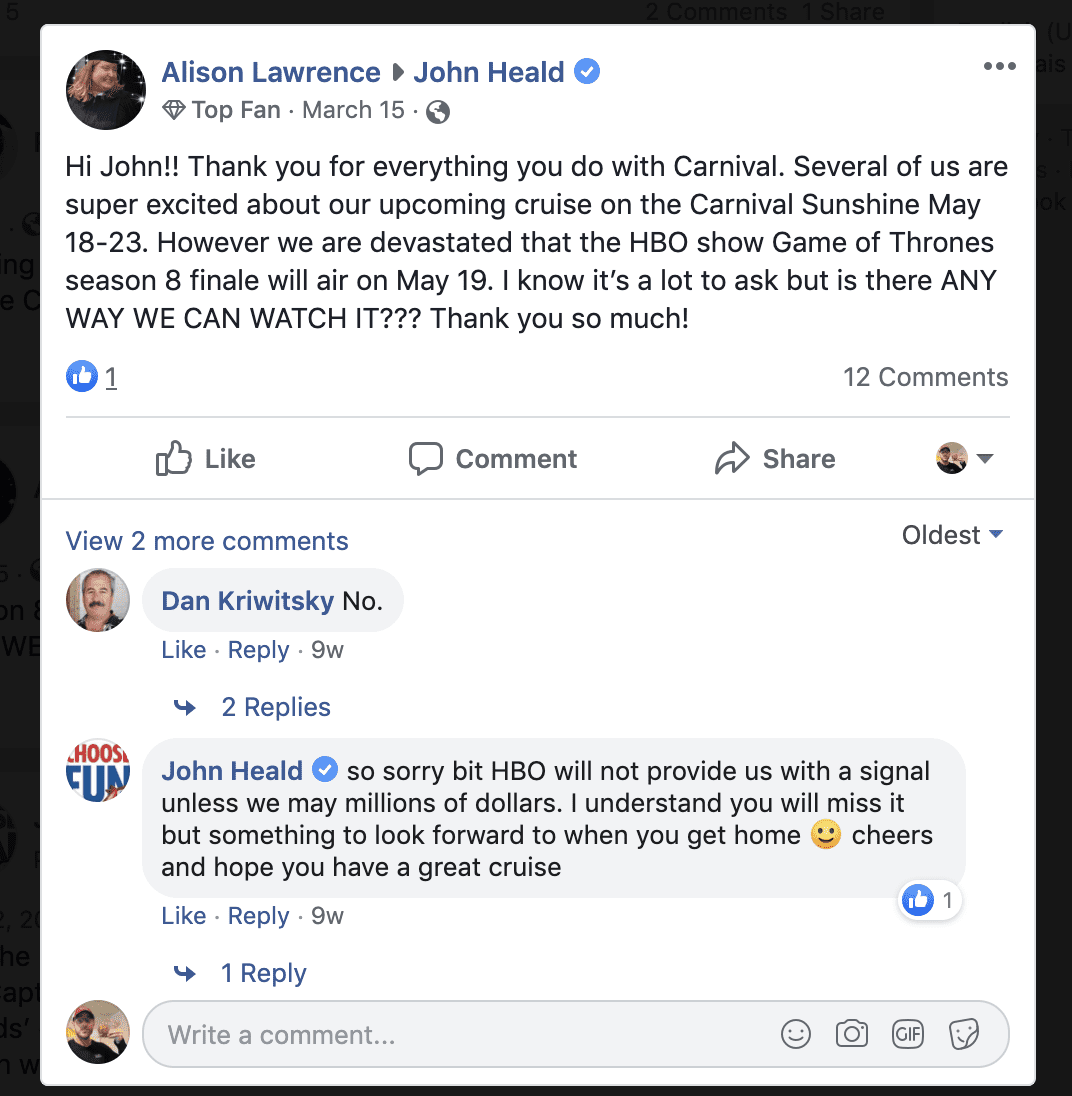 In response, Heald had to do his best to let Alison down gently. "So sorry," he wrote, [but] HBO will not provide us with a signal unless we [pay] millions of dollars. I understand you will miss it, but something to look forward to when you get home."
Likewise, when a fan of the HBO drama asked Royal Caribbean if there would be someplace on Anthem Of The Seas that they could watch the finale, the official response was, "Unfortunately, winter isn't coming on Anthem tonight."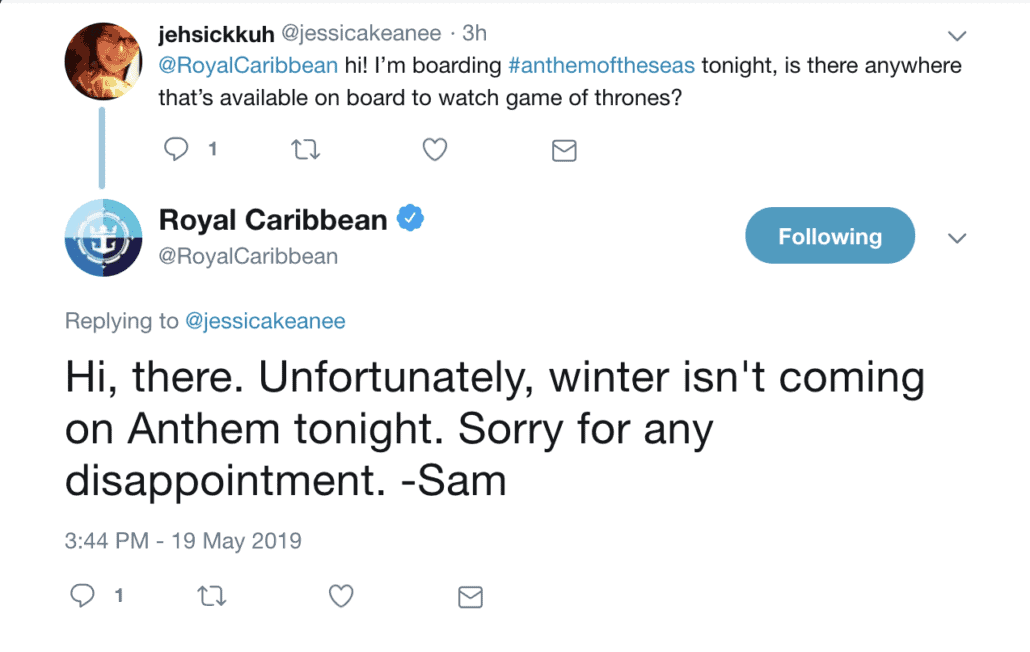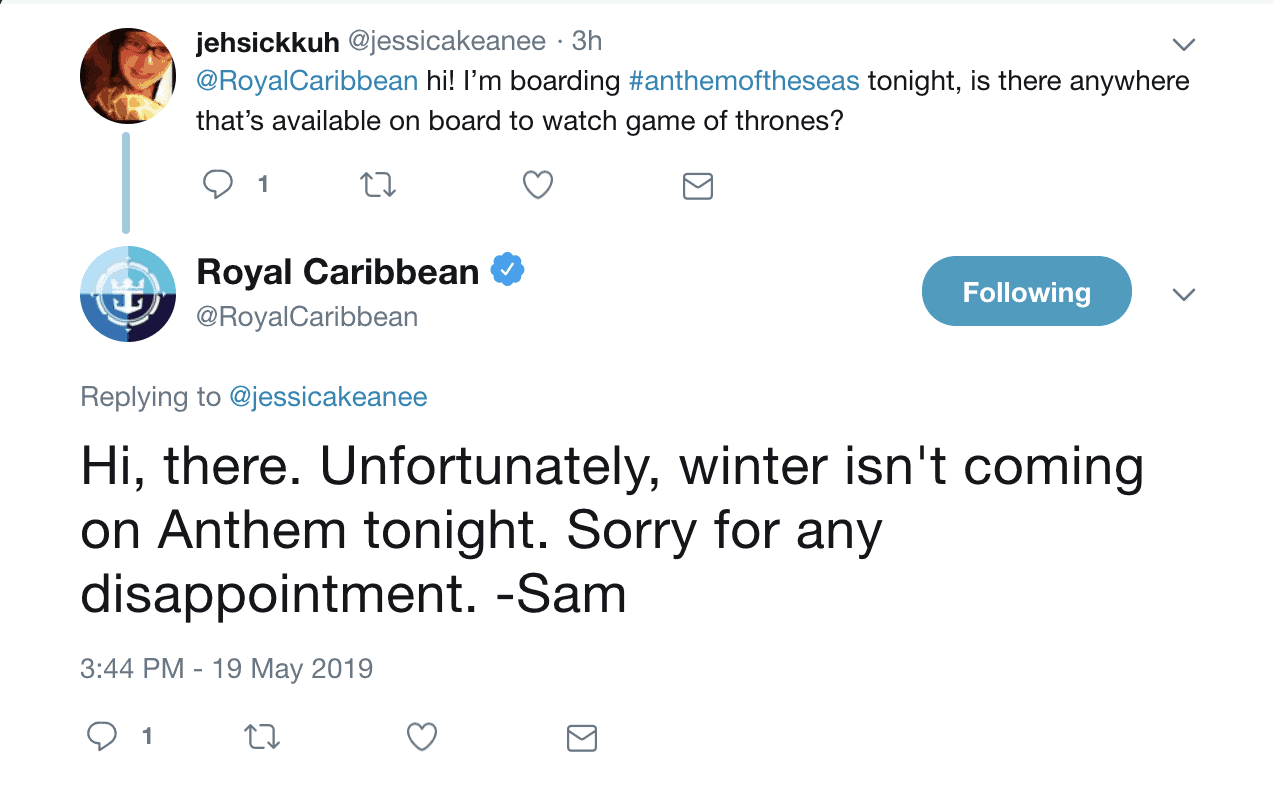 For those not in the know, that's a reference to the show's long-running tagline, "Winter Is Coming." (Ironically, this exchange took place before Anthem of the Seas' Saturday afternoon departure got pushed to late Sunday evening. Since boarding was slated to take place between 7 and 10 p.m. Sunday evening, it might have actually been technically possible for some of those waiting to set sail to catch the show if they were able to find a strong enough internet signal!)
While cruise lines do occasionally make plans to show big events such as the Super Bowl on board their ships, it's rare. So, unfortunately, those wanting to know who ultimately winds up sitting upon the iron throne will have to find out when they get home… or read the inevitable spoilers on Twitter.