It was a rocky start for Norwegian expedition cruise line Hurtigruten as they are now investigating an outbreak onboard vessel MS Roald Amundsen. 
How A Bad Situation Just Got Worse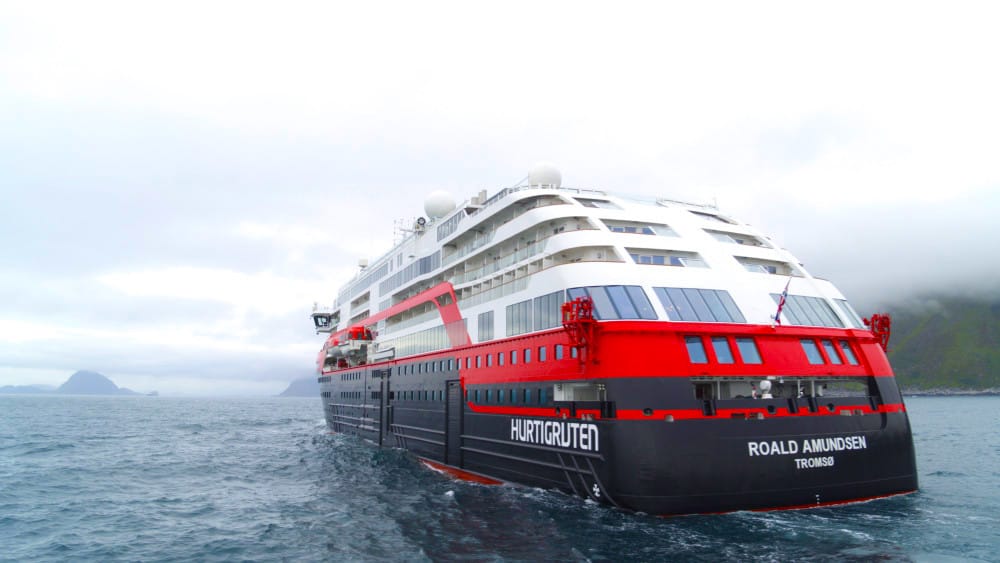 After several crew members were admitted to the hospital due to symptoms from what the line says was "a separate illness", four of the ship's 158 crew members tested positive for the virus which has created so many problems for the world at large and the cruise industry in particular. Then on Saturday, another round of test results showed that an additional 32 cases had been confirmed.
Equally problematic is that none of the crew members were feeling ill, and all were asymptomatic. This is a particularly insidious aspect to the disease, as it makes it difficult to know who in any given situation has been infected and/or is infectious.
On the plus side, this means that 122 members of the crew had negative test results. 
Additionally,  Hurtigruten says that 29 crew members who tested positive were from the Philippines, and the remaining three were from Norway, France, and Germany.  
What Happens Next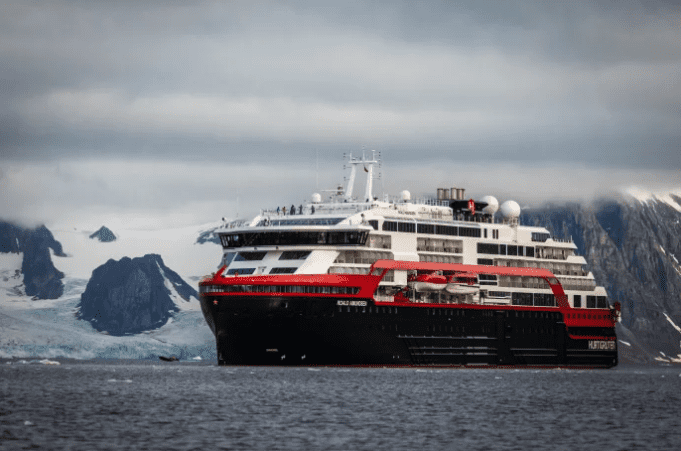 Unfortunately, the outbreak was discovered after two sailings already had taken place, meaning that all of the guests had disembarked and returned to their homes. As a result, Hurtigruten has reached out to the nearly 4oo passengers who sailed on the July 17 and July 24 sailings.
All of the guests in question will be required to self-quarantine in accordance with Norwegian health regulations.  The company said it will assist passengers with transportation, accommodations, food or any other needs they may have.  
Hurtigruten operates 9 ships that provide year-round sailings, mostly through Northern Europe on expedition voyages.  The cruise line has only been back in service for a month after shutting down in response to the global health crisis.  Roald Amundsen was scheduled to sail again on Friday to Svalbard, but the company announced that this voyage would be canceled, and the ship is not scheduled to cruise again until September.  
This outbreak comes just over a week after ten crew members tested positive on-board two separate AIDA cruise ships.  Fortunately, the cruise line does not plan on resuming operations until later this month.  
"We are now focusing all available efforts in taking care of our guests and colleagues," said Hurtigruten's vice president of global communications Rune Thomas Ege.  Due to passengers traveling in close quarters throughout the entire transfer and boarding process, there are concerns that this could affect the ports of call visited, as well as the communities the passengers have since returned to.  Ege also adds that the cruise line will "work closely with the Norwegian national and local health authorities for follow up information, further testing and infection tracking." 
MS Roald Amundsen remains docked in Tromso, Norway with no passengers and 154 crew onboard.