In the wake of the devastating hurricanes which pounded the Eastern Caribbean islands earlier this year, thousands of residents were left in various stages of distress. The race was on to restore power as quickly as possible and to help the impacted citizenry — many of whom had their businesses and homes destroyed — regain some sense of normalcy. With that goal in mind, the Federal Emergency Management Agency (also known as FEMA) sent in a virtual army of relief workers, all of whom needed somewhere to stay.
Of course, one of the first problems which had to be dealt with was housing. Where do you put workers when one of the reasons they were needed in the first place was to help people who've been rendered homeless by the storms? Before long, FEMA had chartered several cruise ships — including the Carnival Fascination — to serve as temporary housing for the workers.
How Much Did The FEMA Charter Cost?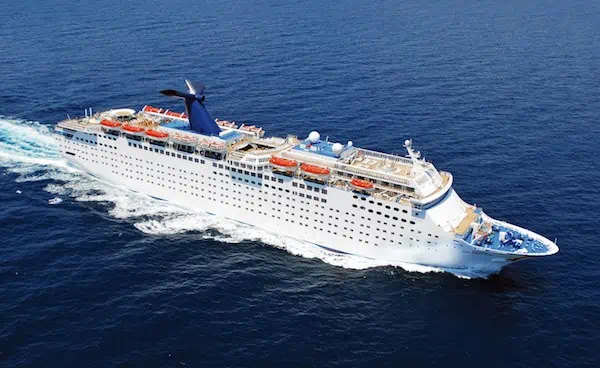 But at what cost? That, of course, became a popular question, if for no other reason than curiosity. How much would it cost, people naturally wondered, to charter a cruise ship for an extended period of time? Well, thanks to leading industry website  Cruise Industry News, we now know how much at least one of those chartered ships cost.
By filing a Freedom of Information act, the site learned that the government agency charted the 1,500 passenger Grand Celebration, owned by the Bahamas Paradise Cruise Line, at a cost of $25,700,000 for 90 days. (That works out to around $286,000 per day. According to Cruise Industry News, "a similarly zied ship from a major contemporary cruise company should be able to generate between $25 and $26 million in gross revenue" for a similar period. Translation: While we're used to reading about how much government agencies overpay for things, FEMA seems to have gotten a pretty fair deal here.
About The Chartered Ship
If the Grand Celebration looks familiar, that's because the ship was originally built for Carnival, where it sailed from 1987-2008 as the Celebration. Currently, the ship sails two-day voyages to the Bahamas out of Palm Beach. The Grand Celebration returned to its regular run in late December. Ironically, even as we were working on this story, it was reported that high winds in the Bahamas had caused the ship to break free of its moorings temporarily.