Cruisers looking to have the most romantic Valentine's Day ever will have the opportunity to renew their vows at sea with The Love Boat's Captain Stubing officiating. It's all part of Princess Cruises attempt to break a world's record while creating an unforgettable experience for passengers aboard a special sailing of the Regal Princess.
The Ultimate Valentine's Day Cruise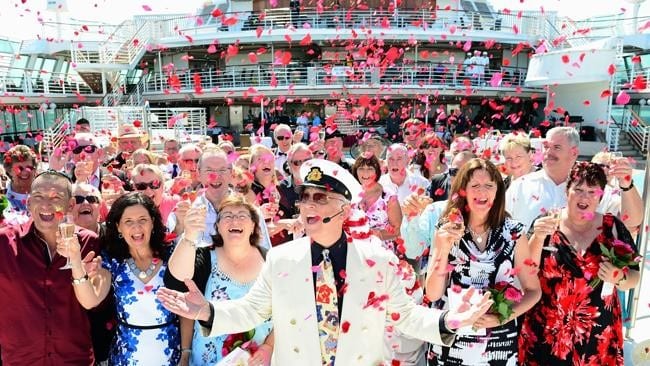 Departing February 9, 2020, out of Fort Lauderdale, Florida, the Regal Princess will sail to Princess Cays in the Bahamas, Ocho Rios in Jamaica, Grand Cayman in the Cayman Islands and Cozumel, Mexico before returning to Florida.
While the voyage will include everything you'd expect, there will be one very, very special event taking place: Gavin MacLeod, aka The Love Boat's Captain Merrill Stubing, will preside over a mass vow renewal ceremony.
The goal? To set a world's record for the biggest vow renewal at sea.
"I'm honored to be officiating this ceremony," said MacLeod, "and can't think of a better way to celebrate and commemorate a couple's love than by reaffirming their commitment to one another onboard the Love Boat over Valentine's Day!"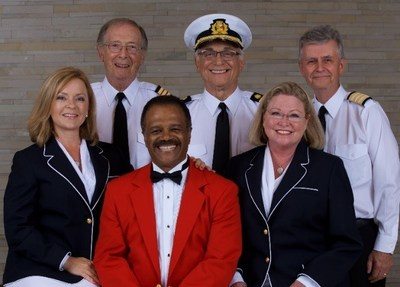 Many attribute the wildly popular ABC series, which took place onboard a Princess ship and followed the romantic exploits of all-star passengers, with helping to introduce the joys of cruising to a mainstream audience. It was in a 1976 TV-movie that the world first met the crew of the Pacific Princess, who proved so popular that they'd anchor a weekly series for the next 10 years.
Of course, the vast majority of the series was shot not on ships, but sound stages.
READ MORE: See What The Love Boat Cast Looks Like Today! 
Couples taking part in the ceremony will have at least one detail taken care of for them: the Matron of Honor position will be fulfilled by Jill Whelan, who played Captain Stubing's daughter, Vicki, on the series. "It wouldn't be a Princess cruise unless there's romance," Whelan said, extending an invitation to "couples of all ages to join us for this celebration of love on the high seas."
Can They Beat Carnival's Record?
If talk of world records and vow renewals sounds familiar, it's because Carnival Cruise Line — the corporate sibling of Princess — did something similar earlier this year. To celebrate Valentine's Day 2019, Carnival hosted vow renewals on ships across their fleet, with over 2,000 couples taking part.
Those ceremonies, however, were hosted not by TV stars, but rather each ship's cruise director.
In conjunction with the at-sea weddings, Cathy and Jim Skoglund renewed their vows aboard Carnival's #ChooseFun Airship in the sky above Phoenix. The pair had originally met 25 years earlier onboard the Carnival Elation.
Princess says that "additional romantic touches" will be offered during the cruise, promising more details in the months to come.