Viking Cruises has announced a new 11-day ocean cruise itinerary called Greek Odyssey that will allow passengers to explore the ancient empires of antiquity of the Aegean Sea during the quiet season.
Sailings are roundtrip from Athens aboard Viking Sea and begin in January 2021. The itinerary includes three new ports of call for Viking: Volos, Thessaloníki, and Nafpilo in Greece, as well as a stop in Ephesus marking the company's return to Turkey.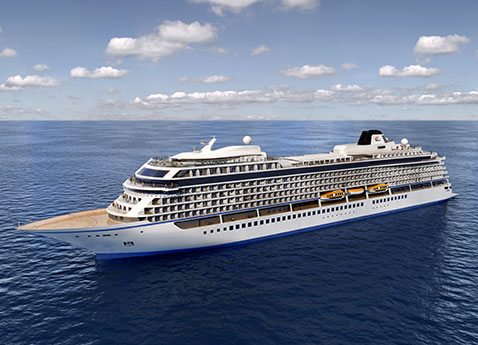 Highlights of the new Greek Odyssey itinerary include:
Ephesus (Kuşadasi), Turkey: One of the best-preserved cities of antiquity in the world, guests can visit the remains of the Byzantine Basilica of St. John, enjoy sights such as the massive Great Theater and the Library of Celsus, or see the modest home where, according to legend, Mary – the mother of Jesus – lived out her final days.
Volos, Greece: Now a modern, cosmopolitan port city, this region was once thought of as the playground of the gods. Guests can experience the stunning scenery of Meteora, where medieval monasteries stand precariously on hilltops, or explore the ancient religious center of Dion, located on the foothills of Mt. Olympus.
Thessaloniki, Greece: Greece's second-largest city offers an exhilarating mix of ancient culture and modern life. While in port, guests can walk the vibrant waterfront promenade with its many cafés and restaurants, or head outside the city to the remains of the ancient Macedonian kingdom of Alexander the Great.
Nafpilo, Greece: Set between breathtaking mountains and the Bay of Argos, Nafpilo is one of Greece's most beautiful and romantic port cities. Travelers can discover the charms of its Venetian homes and Byzantine churches, take a drive to Palamidi, an imposing fortress towering over the city, or travel to the nearby Peloponnese peninsula, an ancient area rich in history.
Scenic cruising: Mt. Athos: During the one sea day on this itinerary, guests will sail past the majestic slopes of Mt. Athos, a UNESCO World Heritage Site and the spiritual capital of Orthodox Christianity. Called the "Holy Mountain," the peninsula's soaring peaks are home to 20 monasteries where monks work to preserve and catalogue a vast collection of liturgical works and art.
The cruise fare on Viking includes balcony cabins for all guests, a complimentary shore excursion in each port, all onboard meals including those in the Italian restaurant, complimentary wifi, beer and wine with lunch and dinner, access to the Thermal Suite in the spa, and 24-hour room service.