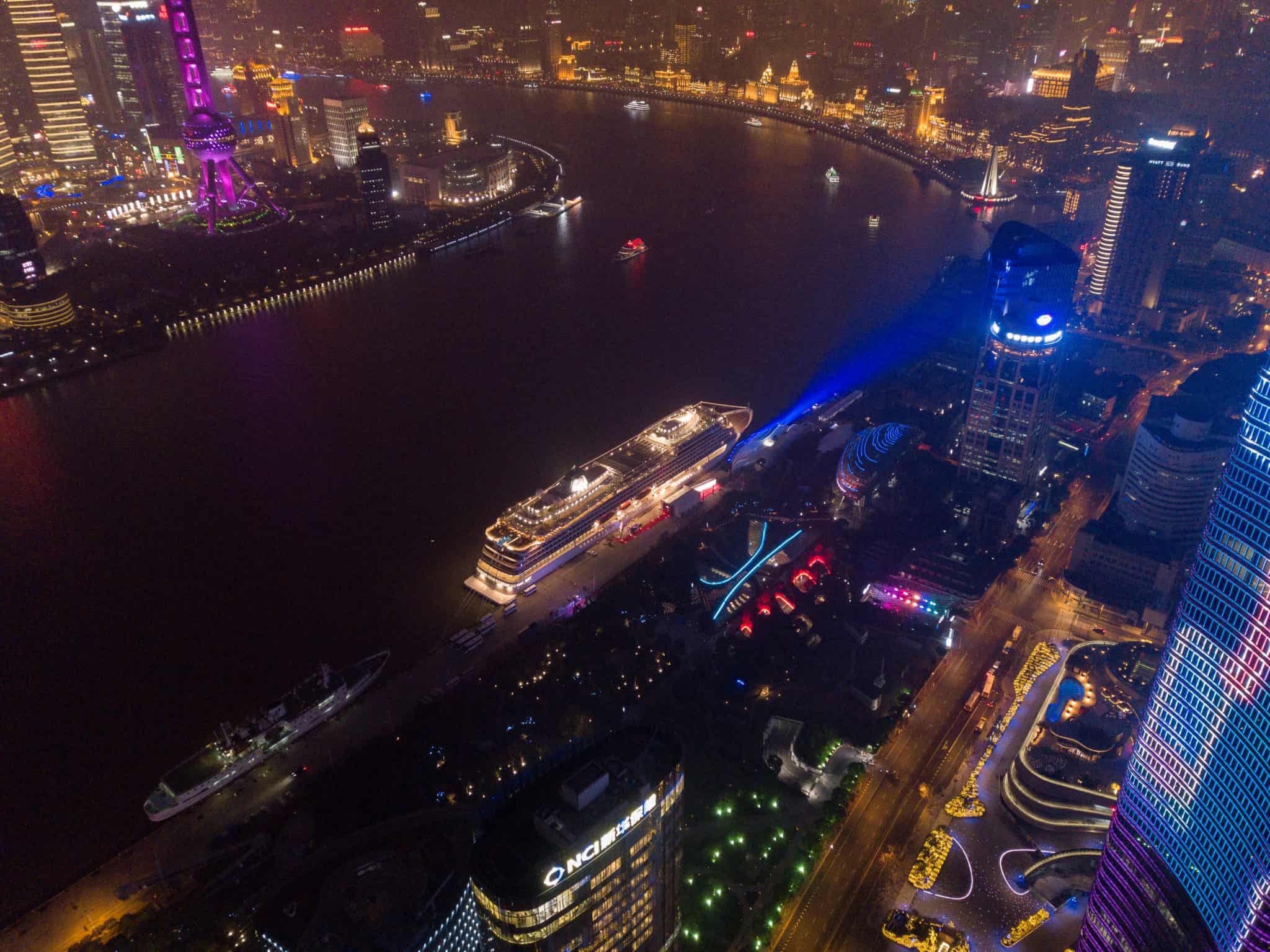 Viking Cruises has officially named their newest ocean ship in Shanghai, Viking Sun. The vessel is currently sailing a sold-out 141-day World Cruise from Miami to London, and the stop in Shanghai marks the first time one of the line's ocean ships has called in China. Sun is also the first-ever cruise ship to be named on The Bund in Shanghai.
After navigating the mouth of the Yangtze River and then up the Huangpu River into central Shanghai, the ship was positioned at the Shanghai Port International Cruise Terminal, adjacent to a concert stage constructed for the celebration. World Cruise guests and international dignitaries were treated to a high-tech show and musical concert on the waterfront that paid tribute to the special friendship between Norway and China. On a giant wave-like screen built alongside the ship, a projected animation depicted the story of silk – the ancient trade that formed a cultural bond between the two countries.
Shanghai television personality Michelle Wang served as master of ceremony and introduced musical performances from the Shanghai Philharmonic Orchestra and acclaimed Chinese operatic tenor Dai Yuqiang, as well as Norwegian singer Sissel Kyrkjebø, who is widely considered one of the world's top crossover sopranos.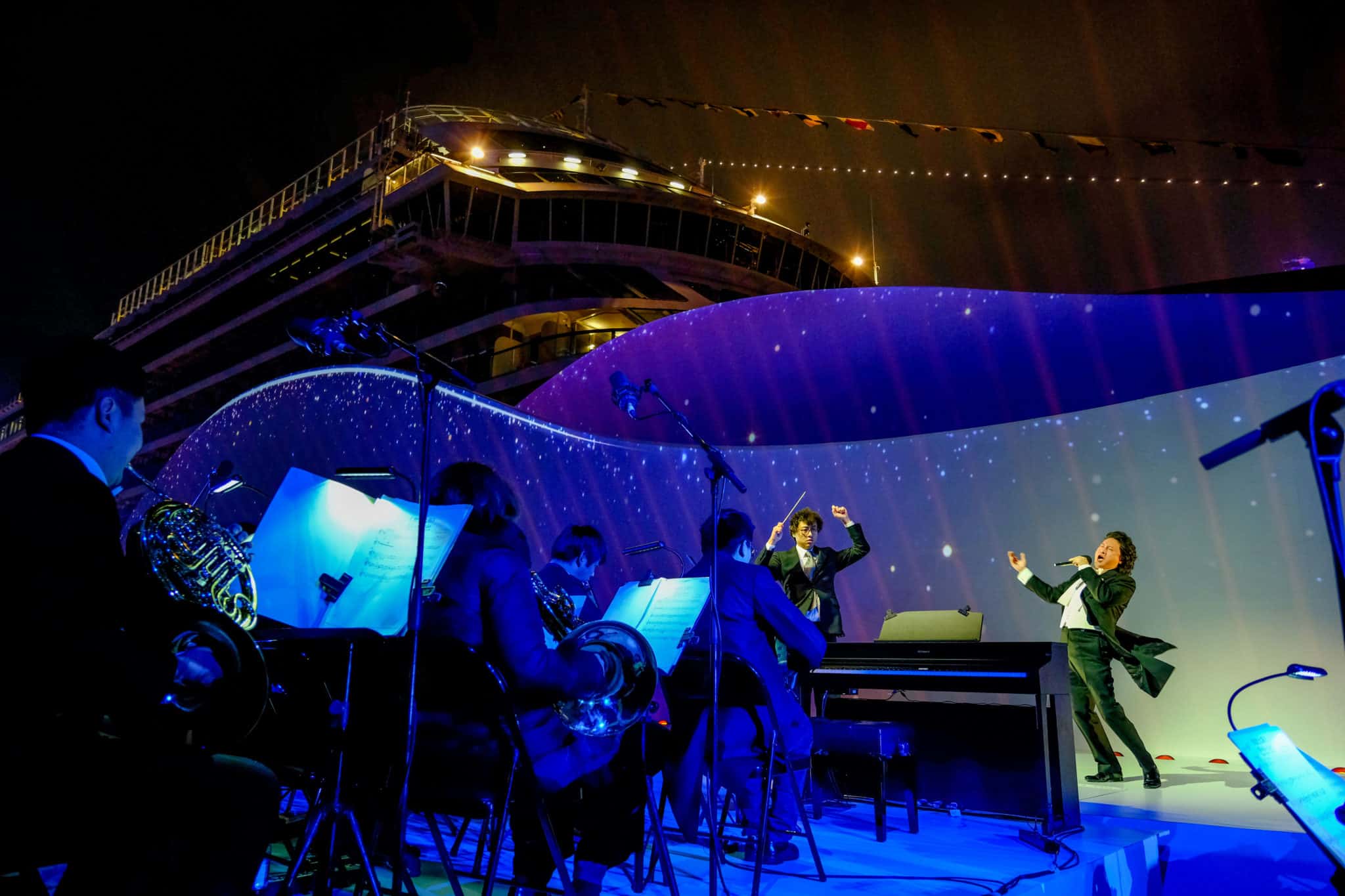 Mrs. Li You, VP of China Merchant Bank Financial Leasing served as ceremonial godmother and offered a blessing of good fortune and safe sailing for Viking Sun. In keeping with the naming custom, Mrs. Li You also cut a ribbon that allowed a bottle of Norwegian aquavit to break on the ship's hull.
On March 9, Viking Sun set sail from Shanghai for southeast Asia and India, and then she will make her way through the Red Sea and Suez Canal into the Mediterranean – essentially following the route of the 21st Century Maritime Silk Road or "One Belt One Road" Initiative. When the vessel arrives in London on May 5, she will have visited five continents, 35 countries, and 64 ports during her first World Cruise. She will then continue to sail the world on a 128-itinerary from Miami to London.
For more information on Viking Sun, click here.
Photos: Viking Cruises