UPDATE: This morning, Carnival Cruise Line's Brand Ambassador, John Heald, released a statement via his Facebook page. It read:
Good morning. We are deeply concerned by the incidents that occurred onboard Carnival Legend as the safety and security of our guests and crew is our number one priority. We apply a zero tolerance approach to excessive behaviour that affects other guests. In line with this policy, we contacted the NSW Police to attend Carnival Legend at Eden today to remove a large family group from the ship that had been involved in disruptive and violent acts. The group has been disembarked from the vessel and we are cooperating fully with the authorities. Our Care team is currently onboard supporting those guests who were affected by their behavior. We are confident that this strong action has addressed the disruption on Carnival Legend and enabled our remaining guests to properly enjoy the closing stages of their cruise holiday. These events are completely isolated to this family group and out of character with the onboard atmosphere for which Carnival Cruise Line is known. We are also initiating a full internal investigation into this unprecedented incident. Please do let me know if you have any other questions or concerns. Cheers
Picture the worst cruise you've ever had… and it probably still wouldn't compare to what unfolded over the past few days on the Carnival Legend out of Australia. According to reports in various Australian media, clashes between two groups of passengers resulted in violent brawls, threats and passengers so terrified that they locked themselves in their cabins and described the situation as "a bloodbath."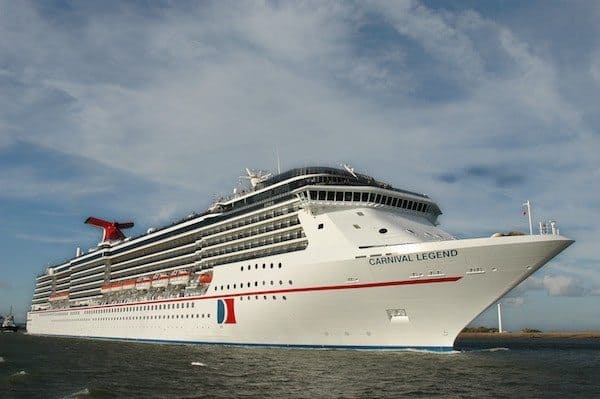 According to the Herald Sun, numerous members of a family were placed under house arrest by security guards, and the ship was forced to dock in New South Wales so the situation could be dealt with. One passenger reported that there were "about 20" members of a family involved, including "older people, teenagers and young kids."
The passenger, identified as Naomi, described the group as loud and intoxicated, adding that several fights had broken out at various spots around the ship, including a brawl on the Lido deck which reportedly went on for nearly 45 minutes.
"Lots of yelling, people being threatened," Naomi reported. "Being called dogs in the smoking area. A pool was full of children, people were pulling their children out of the pool because they were crying and scared."
Video footage posted to The Age appears to show security guards and a staff member involved in the melee, kicking a passenger who is on the ground. Passenger Kelli Petersen told the paper that fights had been going on "for several days" and that passengers were "walking around with cut heads and hands, bandages everywhere."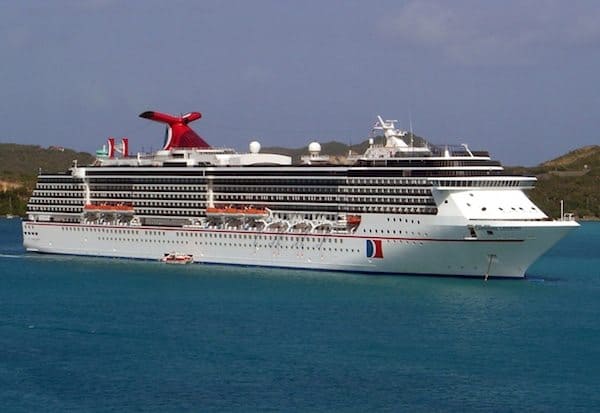 Another report claimed that  a father had received a call from his son, who'd been injured on board, asking that he contact the federal police. "I could hear a lot of screaming in the background," the father told a radio outlet, adding that his son had seen "a lot of people bleeding and laying on the ground" and that security staff had allegedly deleted images of the violence from his phone.
Carnival told News.Com.au that the security staff had dealt with a small number of "disruptive guests." The statement went on to say, "Safety is the No. 1 priority for Carnival Cruise Line, we take a zero tolerance approach to excessive behavior that affects other guests, and we have acted accordingly on the Carnival Legend."
The statement concluded that the ship was "currently on a 10-day South Pacific cruise scheduled to be completed in Melbourne tomorrow, where the ship is currently homeported."
The Age also reported that a New South Wales Police spokesperson had confirmed that "a number of people are expected to be removed [from the ship] with assistance from the operational support group."