Cruise lovers in the New York City area will have a rare opportunity to explore Virgin Voyages' first cruise ship, the Scarlet Lady, during a special event starting Thursday, September 16.
Party Like a Rock Star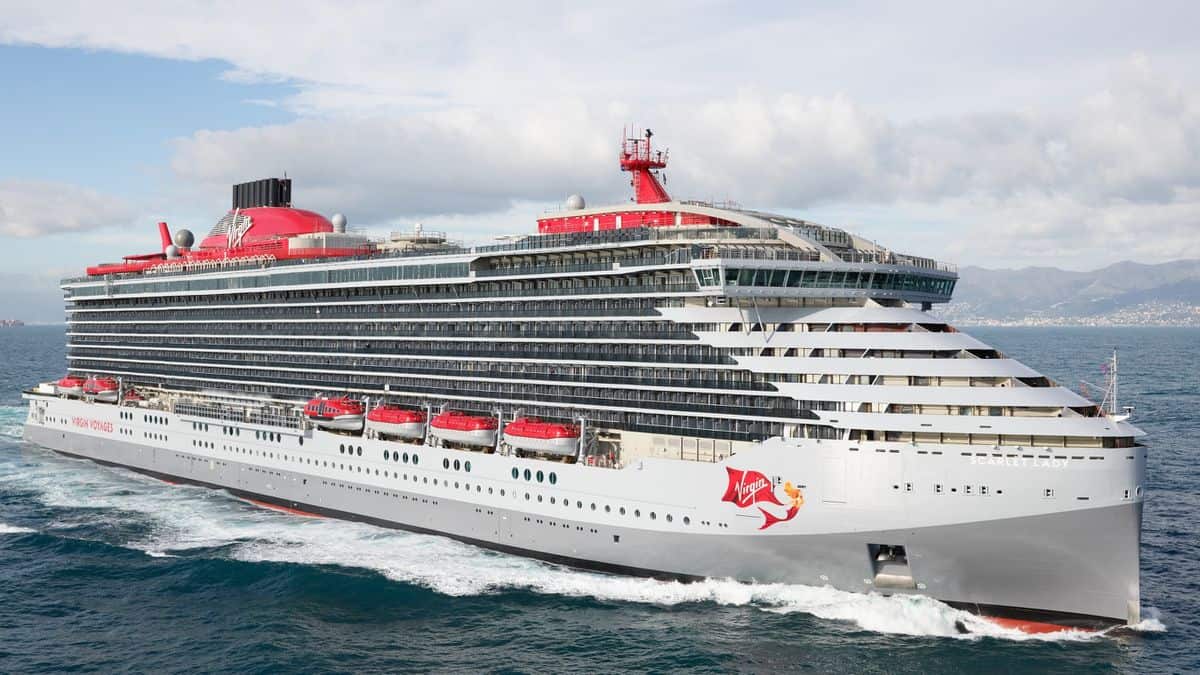 With the ship temporarily visiting Manhattan before she heads to Miami, Florida, to begin revenue sailings, Virgin is hosting a series of events aboard Scarlet Lady. 
Although the vessel will not be leaving the pier, guests willing to pay between $1,000 and $1,200 can purchase overnight stays aboard the ship, including in the unique Rock Star Suites, on Saturday, September 18.
Dining reservations will be available in six of Scarlet Lady's restaurants. Priced at $100 per person, the experience includes food and drink at the chosen restaurant, drinks at any of the open bars on board, and tickets to see one of the two shows — Duel Reality or Untitled DanceShowPartyThing — after dinner.
Reservations are available for Thursday, Friday, or Saturday night but do not include overnight stays.
However, the real fun takes place on Saturday, starting with the Feeling Nauty Drag Pool Party, hosted by Trixie Mattel, from noon until 3:30 p.m. Priced at $100 per person, the event includes unlimited food and drinks.
Saturday evening, the ship will host a music festival featuring three different parties at various venues around the ship. The roof deck will host an 80s and 90s themed fete, with a Disco Prohibition Dance Party (featuring House of Yes) and a performance by Major Lazer Soundsystem.
The party runs from 9 p.m. until 1 a.m. and includes unlimited drinks for $150 per person.
Overnight Stays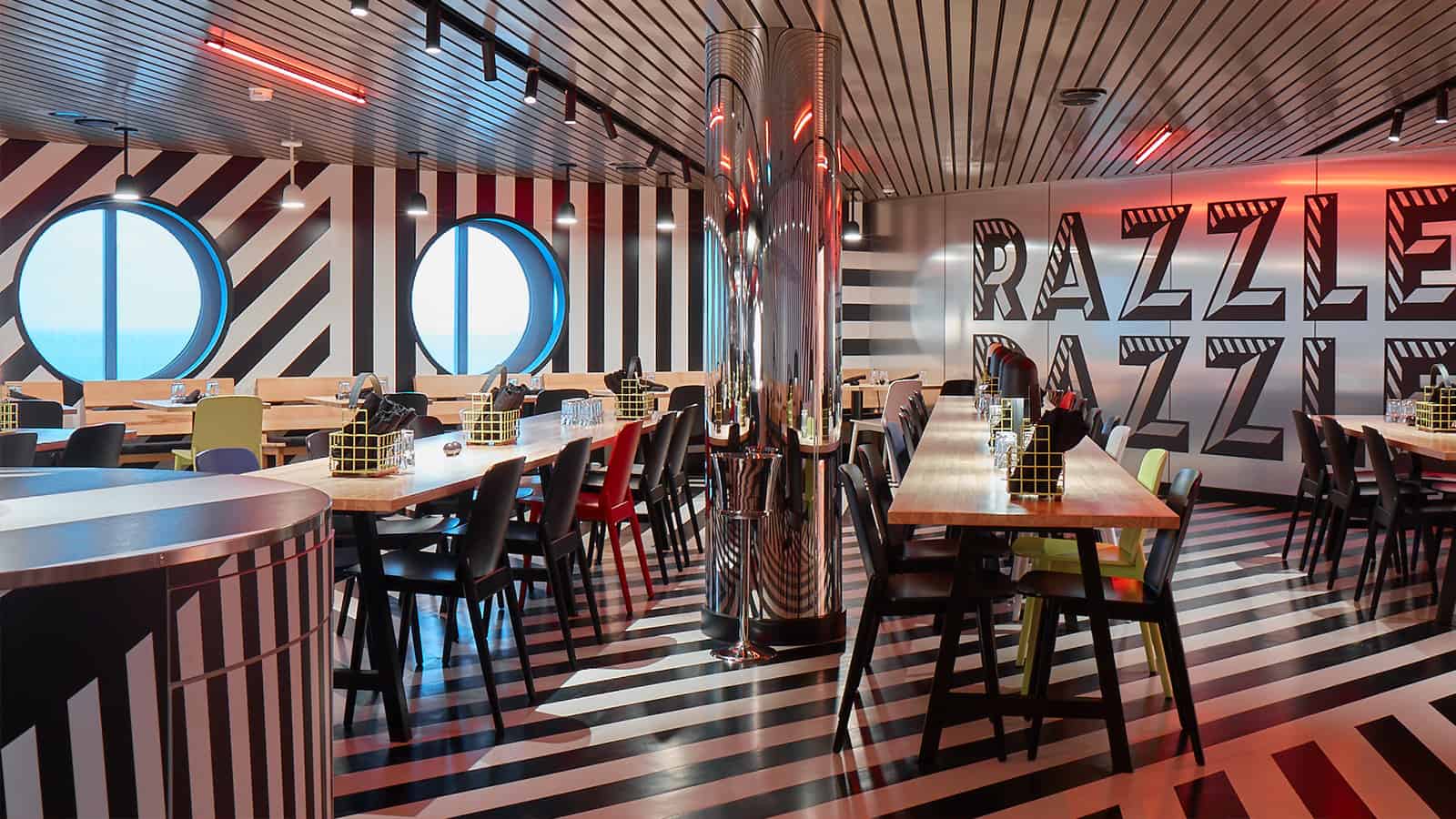 To truly experience everything Scarlet Lady offers, book a Saturday night stay in either an XL Sea Terrace (priced at $1,000 for two guests) or Rockstar Quarters ($1,200 for two guests).
Both include an exclusive, VIP-only dinner, access to the music festival and the after-party, as well as breakfast the following day and what they're billing as "plenty of VIP perks throughout the evening."
All guests will need to provide both proof of vaccination and a negative antigen test to attend any events. Further details about any of the events can be found — and reservations made — by clicking here.