Cruisers who board Virgin Voyages' first cruise ship, the Scarlet Lady, will have plenty of options when it comes to food… but buffets won't be one of them. In revealing some of the eateries the ship will feature, Virgin says of buffets, "They're just not for us, or our sailors," which is how they refer to their passengers.
Food Options On The Scarlet Lady
It might be hard for some cruisers to imagine a ship without a buffet. But Virgin Voyages has, from its inception, made it clear that they intend to revolutionize the industry. "In their place," says the line, "we have a melange of intimate eateries befitting the type of boutique hotels you might find in the poshest neighborhoods around the world. Except here, every sailor is invited."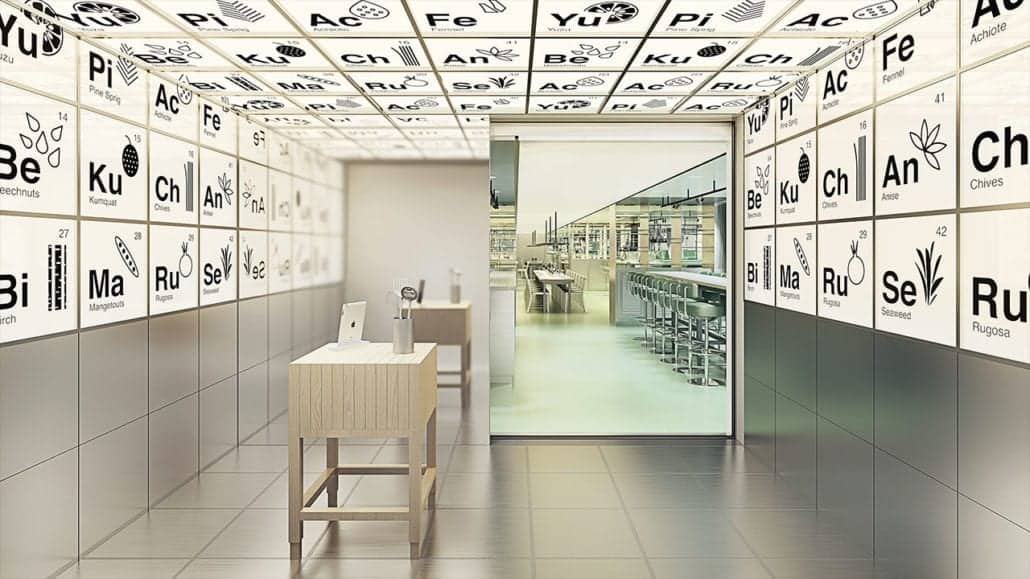 Not only will Virgin's approach create new dining options, but it will have benefits far beyond the obvious. "All of our food will be made to order," they say. "In doing this, we're cutting back on waste, drastically lowering our energy usage and emissions, and setting up Scarlet Lady to be the future of sustainable sea travel."
READ MORE: 7 Things We've Learned About The Scarlet Lady
So what will their guests be eating… and where? The ship's signature restaurant will be called Razzle Dazzle… and like many venues aboard Scarlet Lady, there's a story behind it. The restaurant takes its name from a type of camouflage — consisting of complex patterns and shapes which intersected one another at unexpected angles — used on ships during World War 1. Virgin promises that on Scarlet Lady, there will be "so much to experience you won't want to go to the bathroom out of fear you might miss out on what's coming next."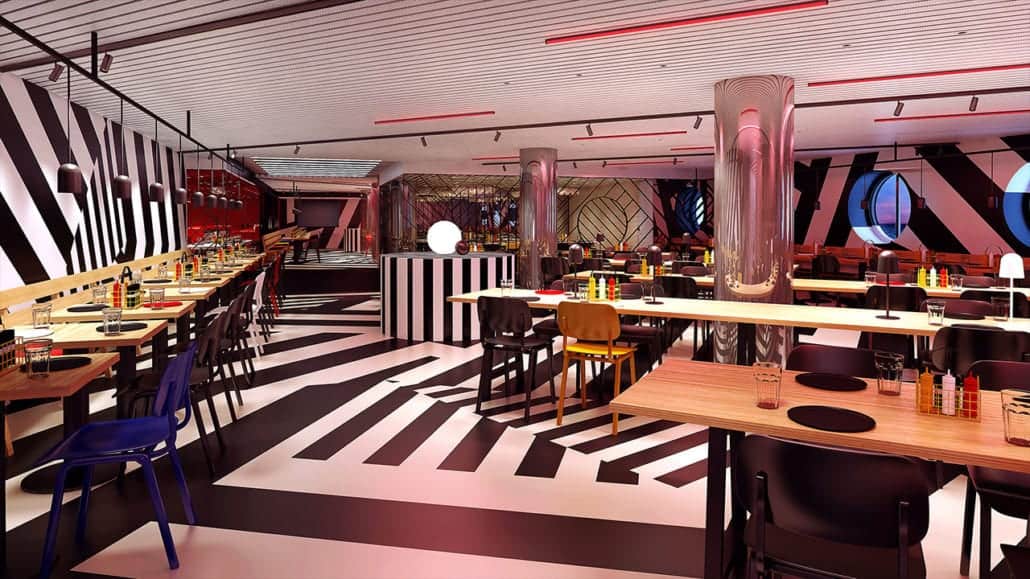 Food wise, Razzle Dazzle will offer all-day service of foods prepared "from consciously sourced ingredients" and served in a no-frills fashion. The spot promises to satisfy even the most picky of eaters, and is described as "vegetarian forward."
Drag Queens Take Over Brunch
In yet another unique development, Razzle Dazzle will — twice during every voyage — offers up a Drag Brunch featuring glitter, glamour, and entertainment to go along with your eggs and bacon. The venue will also host the Red Bar, offering up a selection of juices, coffees, and a cocktail menu which changes nightly.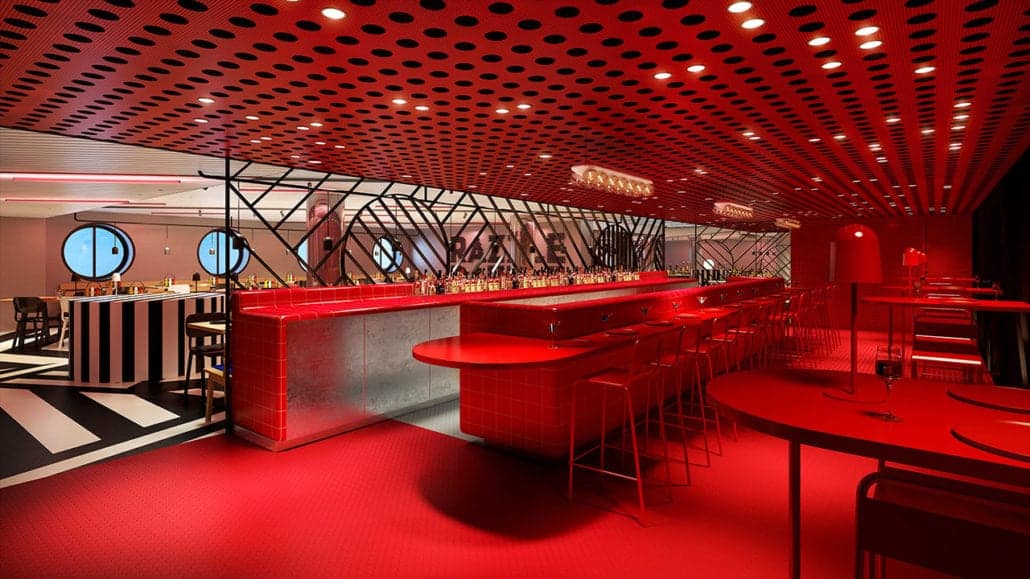 Another dining venue will be Wake, perched — as the name implies — at the aft of the ship and offering spectacular views to diners as they enjoy a sophisticated menu featuring steaks and seafood. Then there's the Test Kitchen, designed by Concrete Amsterdam and featuring a lab-like restaurant where the chefs will be free to create whatever they can imagine for a meal that promises to be unique each and every time.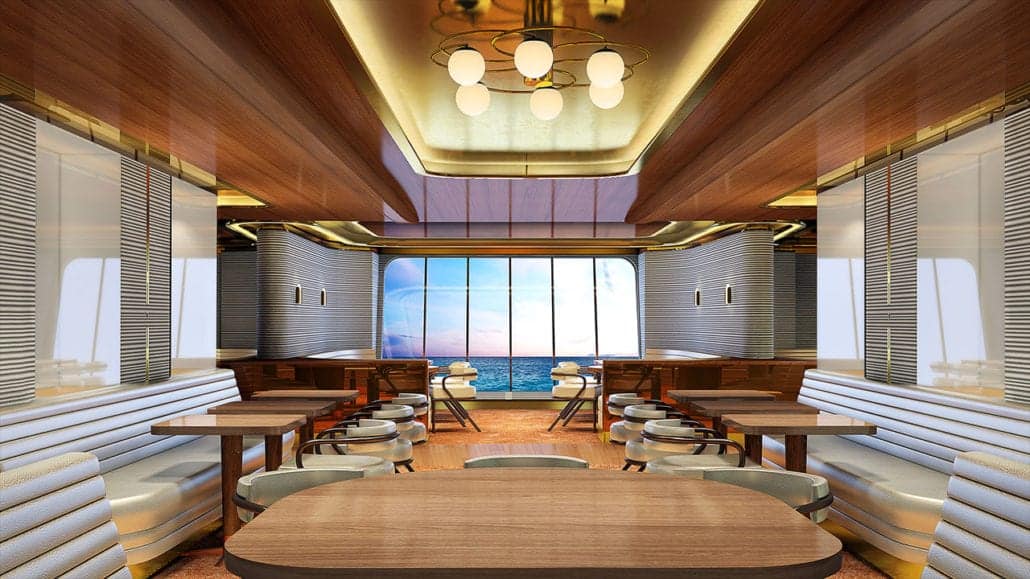 Korean BBQ will be the hot ticket at Geonbae… and if the menu isn't enough to entice you, perhaps the fact that the first round of top-shelf soju shots are always on the house will! Meanwhile, the Tom Dixon-designed Pink Agave is a Mexican restaurant unlike anything you're likely to have seen before, promising to use simple, fresh ingredients for dishes that will pop… even in these wildly colorful surroundings.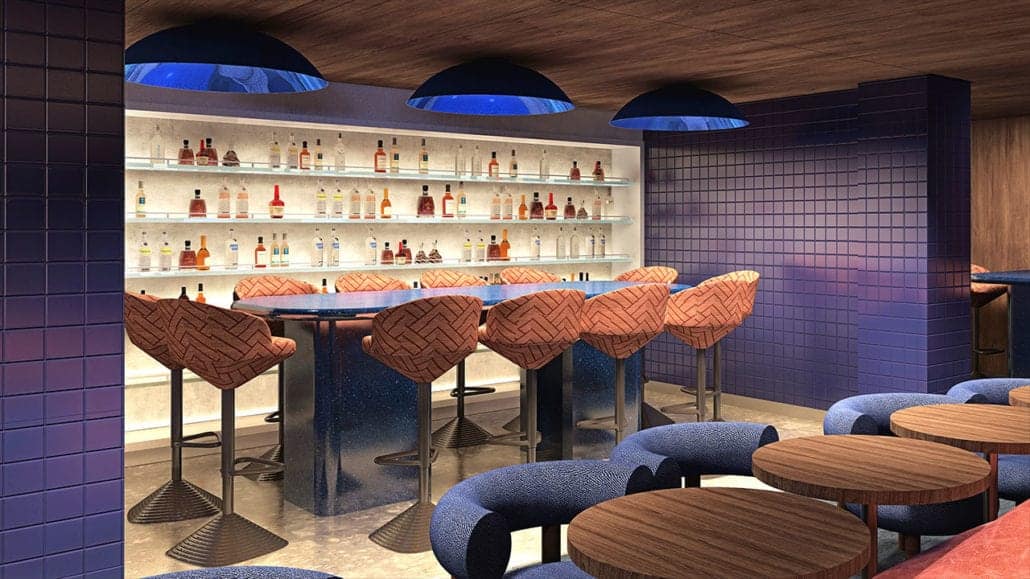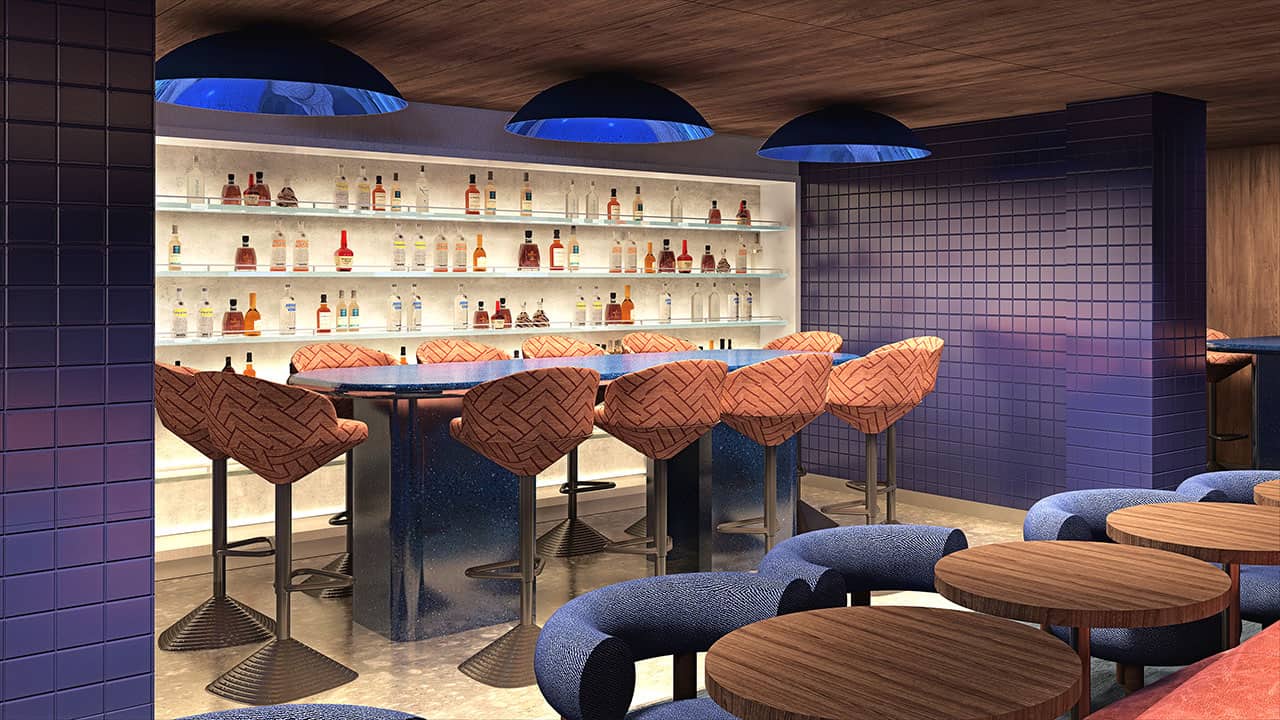 Perhaps the closest thing you'll find on the ship to a buffet, The Galley is a made-to-order food market designed as the answer to food waste. The communal space — featuring a killer view — will offer a wide variety of options, including an impressive spread of desserts and a stylish coffee bar. Even the pizza place — called, appropriately enough, The Pizza Place — offers made-to-order pies, allowing diners to choose everything from the type of crust to the specific toppings. And when it comes time to consume that pizza, you can even do so while laying in a hammock.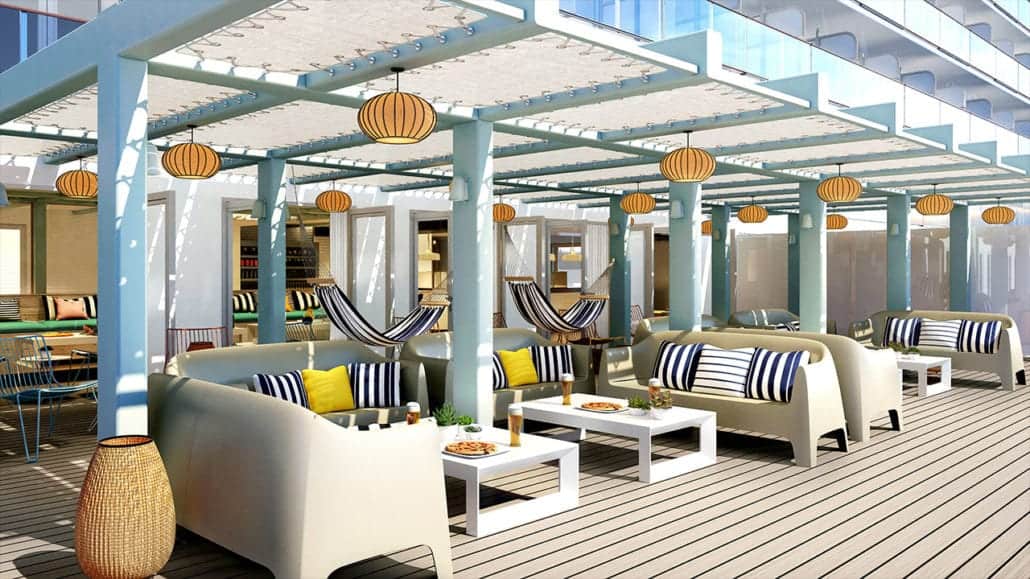 Every ship needs to feed the Italian that lurks within us, and on Scarlet Lady, that venue will be called Extra Virgin. (Get it?) The menu will be pasta-centric and rooted in Italian homecooking traditions, with communal tables and a private dining room designed to make you feel as if you're eating in a mobster's lair.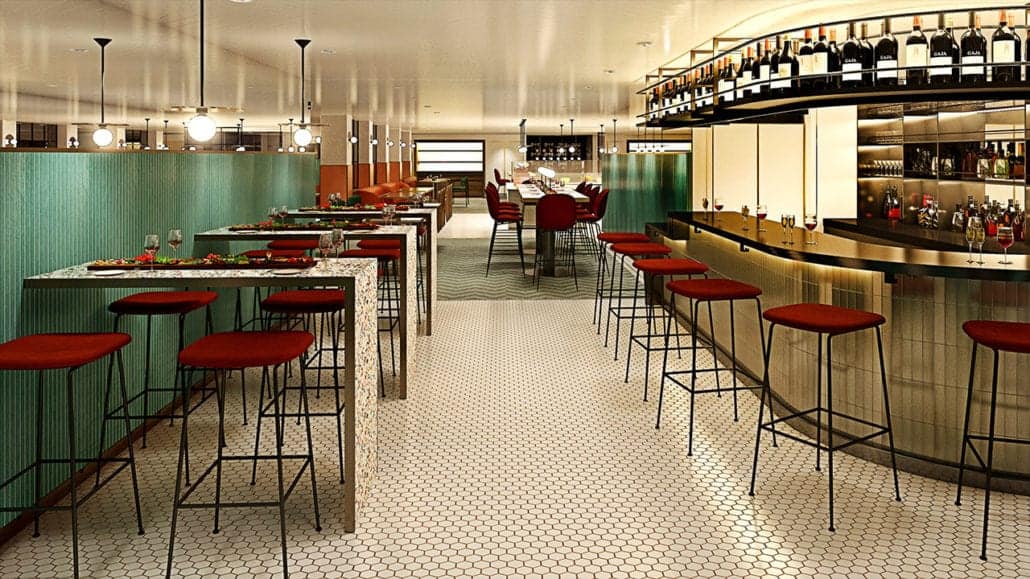 In keeping with the ship's adults-only nature, they also said that every restaurant would feature a bar, making it easy to grab a cocktail before, during, or after dinner. For more on the restaurants — and a chance to win a free cruise for two — head to the Virgin Voyages website.
All renderings courtesy of Virgin Voyages