Just before the cruise industry shut down, a new player — Virgin Voyages — was set to make a very splashy entrance. For months, the Richard Branson-founded line had been getting a whole lot of attention for its first ship, Scarlet Lady, which was set to revolutionize cruising by doing things differently.
Checking Out the Scarlet Lady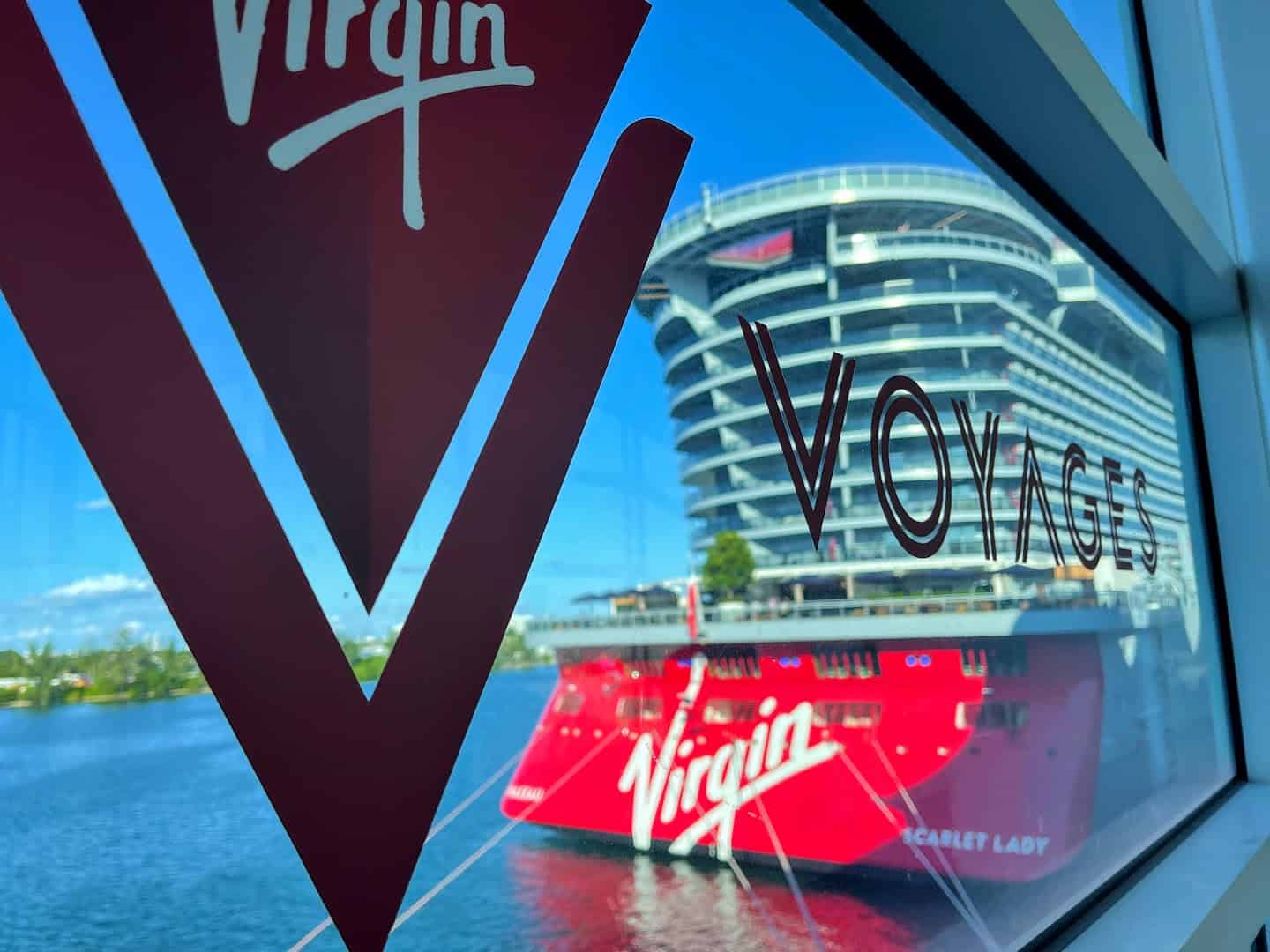 Most of the early buzz surrounding Virgin Voyages focused on the things they weren't going to do. They wouldn't be allowing kids on board, there'd be no buffet, and they wouldn't be charging for wi-fi, gratuities, or most non-alcoholic beverages.
The overall goal was to create a cruise line for people who didn't like — or had never tried — cruising.
This week, I finally had a chance to check out Scarlet Lady for myself when Virgin Voyages held what was essentially an open house for media and other invited guests. We were invited to explore the ship, try the dining venues, and essentially get an extended glimpse of what the product has to offer.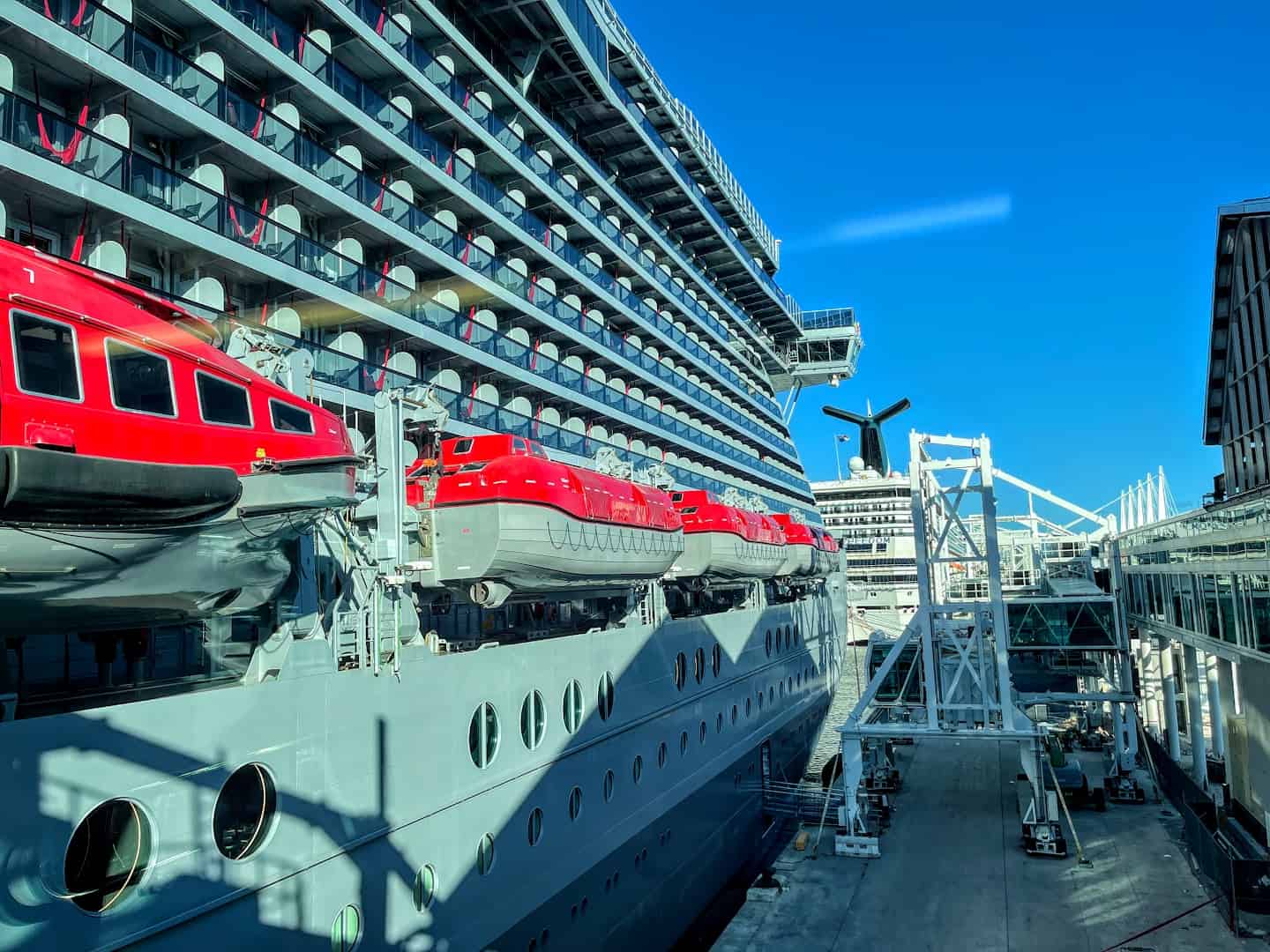 One of the questions I've been asked pretty often over the past year by people who've been considering booking Scarlet Lady is, "Do you think I'll like the ship?" Having never been on board, it was a difficult question to answer. And truth be told, even having gotten to kick the tires, as they say, I'm still not sure I'm qualified to answer. Here's why.
Under the best of circumstances, it's difficult to recommend a particular cruise line or ship to someone unless you know them and their taste pretty well. As I often say, not all cruise lines are the same.
Those who've never cruised may look at Carnival, Norwegian, and Royal Caribbean and think they're essentially the same, but each offers experiences that the others don't.
With Virgin Voyages, that notion is taken to the extreme. Wandering around, you almost immediately notice things that are wildly different than what you're going to find on other ships.
For one thing there's the overall aesthetic. I heard someone describe Scarlet Lady as a floating Instagram post, and I get that. There are certain design elements and spaces on board — like the swing chair below — which seem to serve no purpose other than for someone to sit, snap a selfie and move on.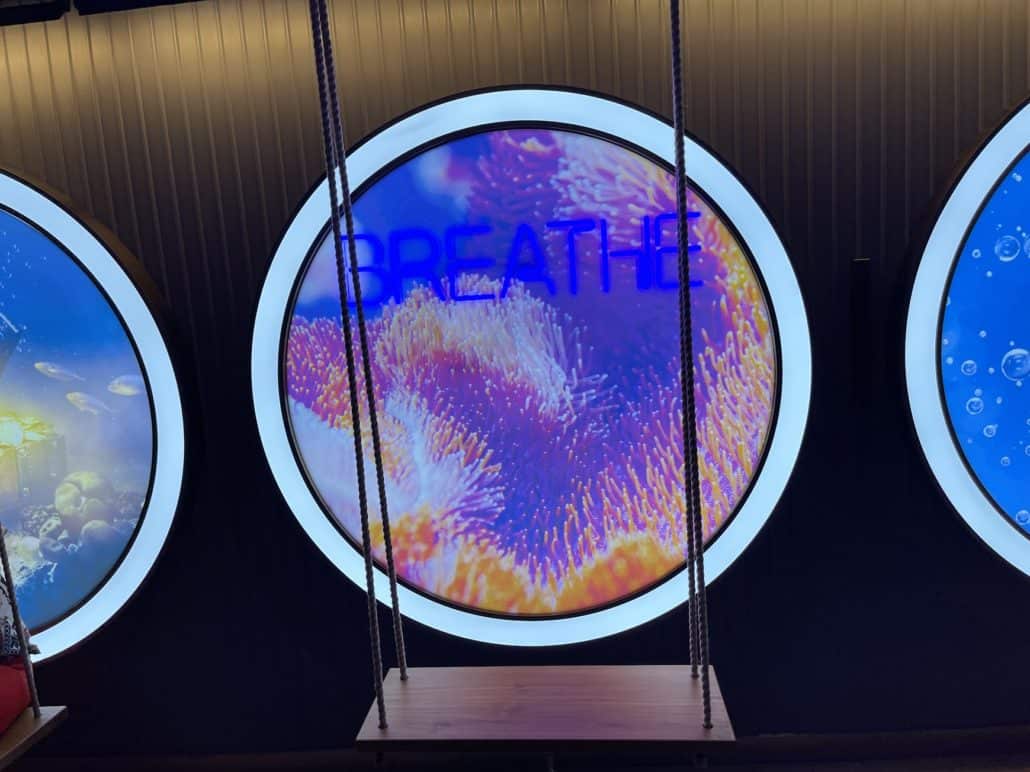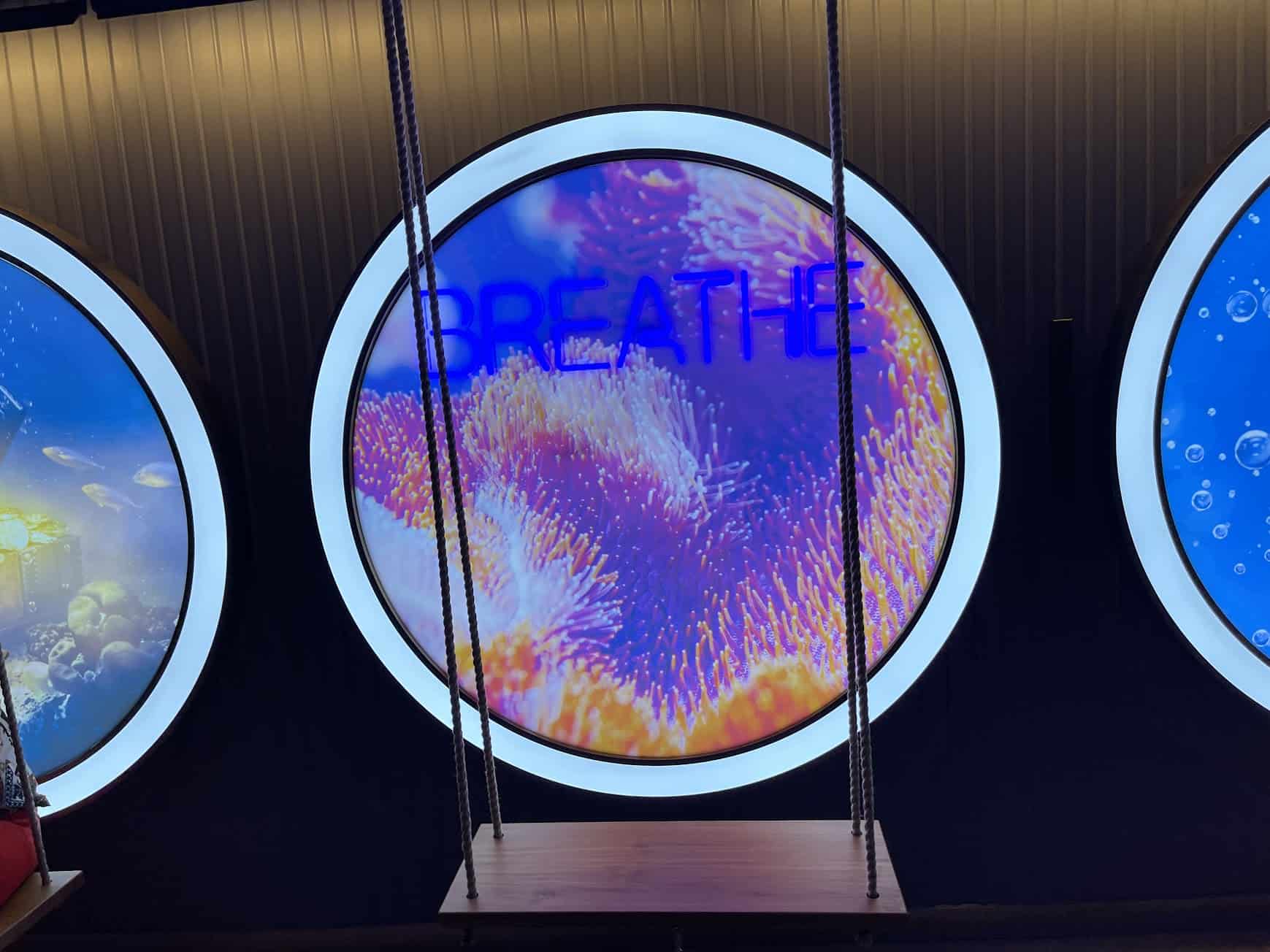 This isn't a place where you're going to hang out for half an hour, and it wasn't designed for that. You find a lot of that kind of thing around the ship… and that's going to appeal to an awful lot of people.
If there's one phrase that comes to mind in trying to describe Scarlet Lady it might be "aggressively modern." From the tattoo parlor to the Korean barbecue venue, everything is brightly colored and sleek.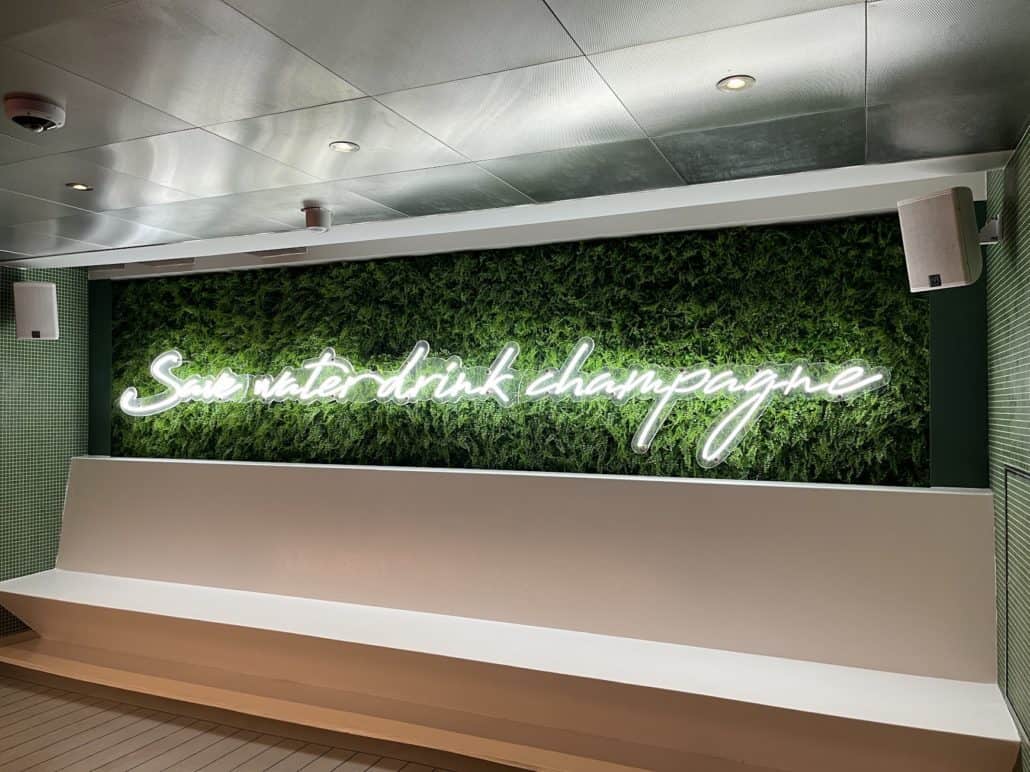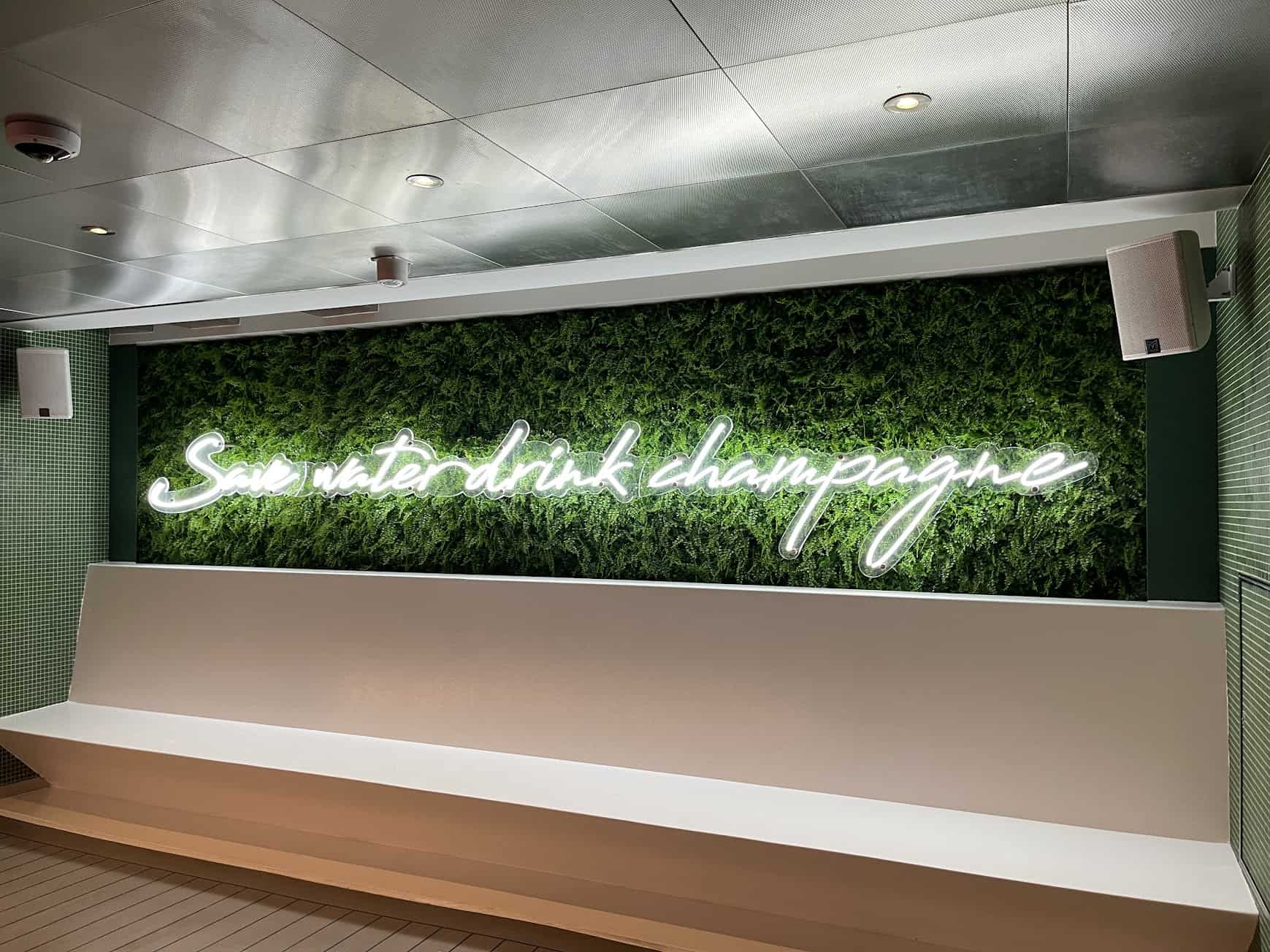 The use of bright, popping colors is majorly effective…, especially at night. This is a ship that literally glows after dark.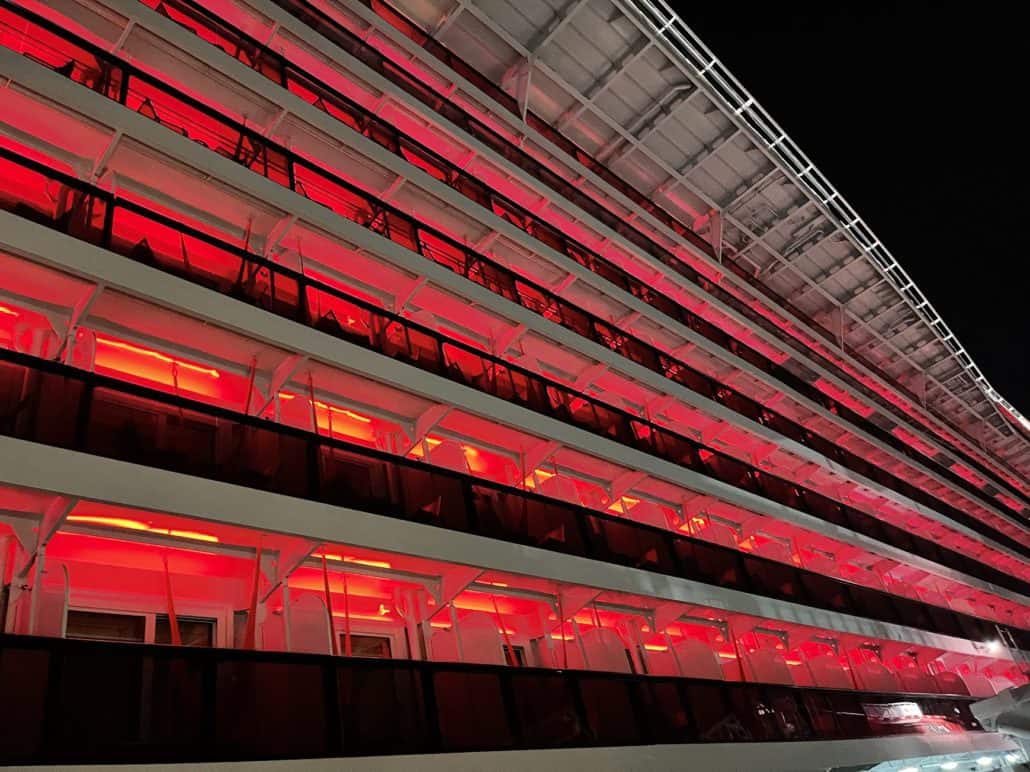 The ship almost takes on a completely different vibe after dark. Given the use of different shades of red, it's probably not surprising that Scarlet proves herself to be a very sexy lady.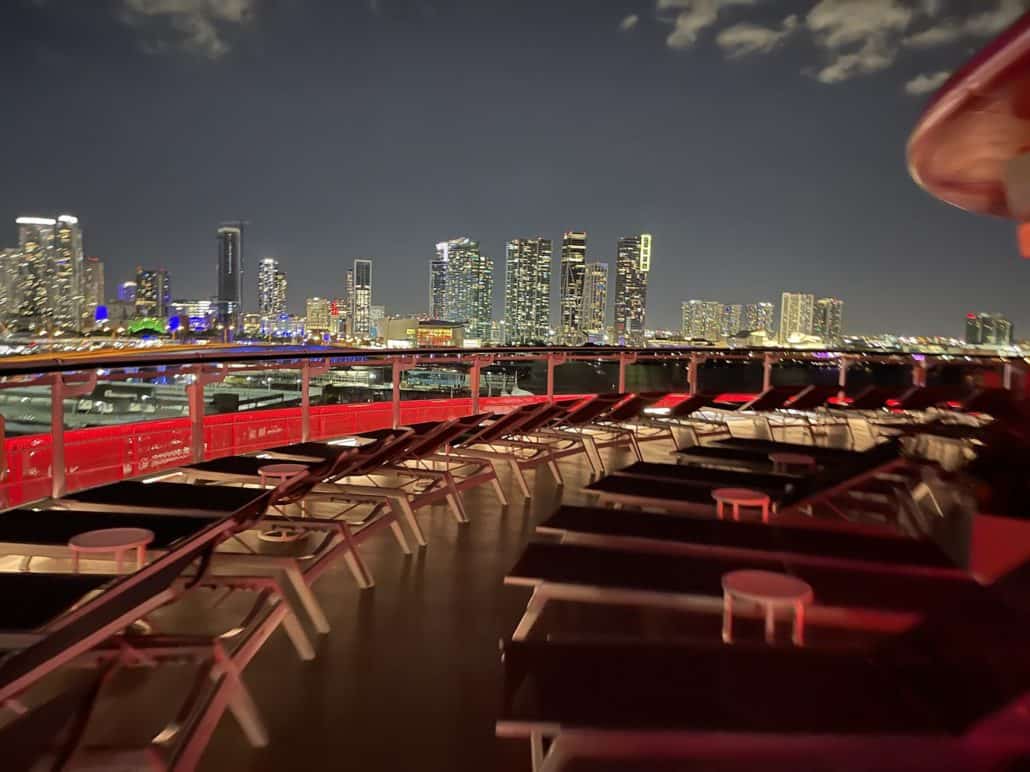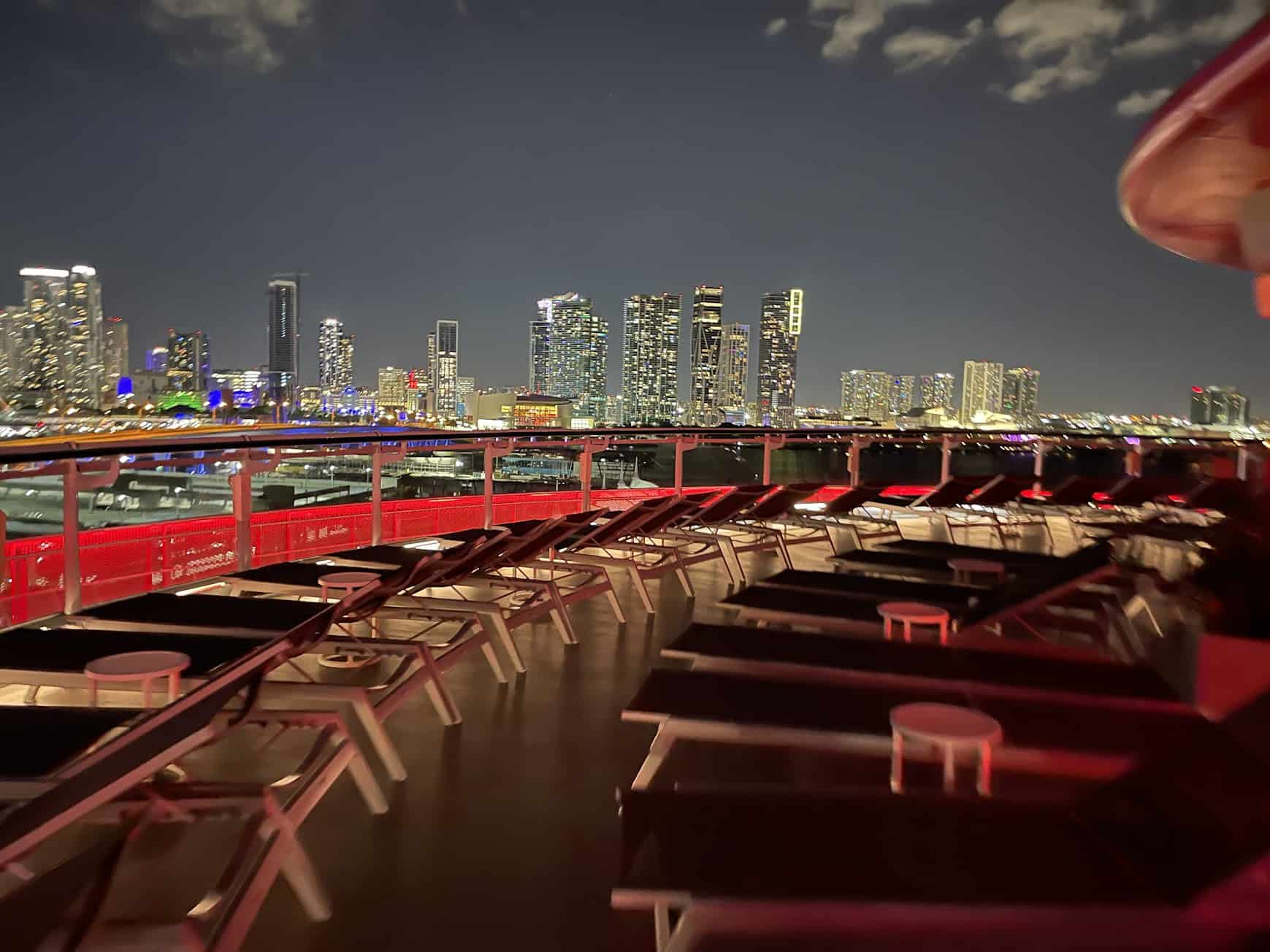 READ MORE: Disney Fantasy Trip Report: Preparing to Cruise
Another way in which this is a very modern ship — and this is something people will either love or hate — is that she is loud in certain parts. The music playing in some of the public spaces makes it nearly impossible to have a conversation with the person sitting across from — or in some cases even next to — you.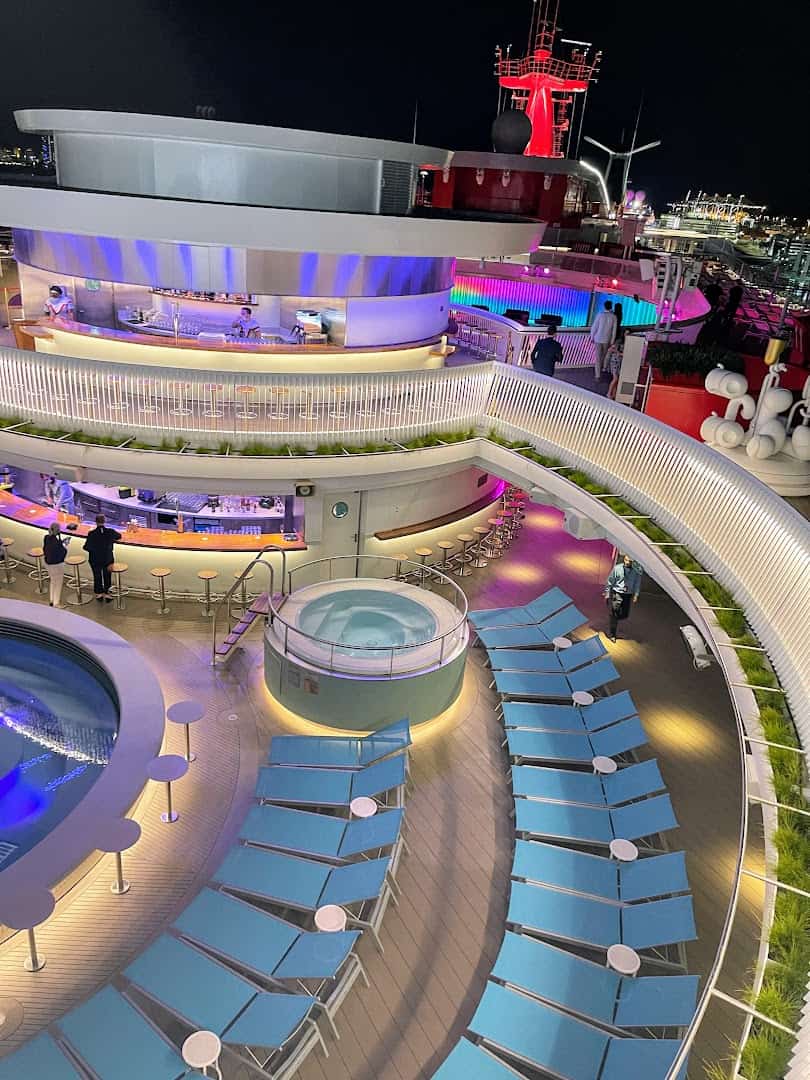 But that, too, is sort of in keeping with the vibe of Scarlet Lady. Think Miami nightclub.
The pool is, as others before me have mentioned, small. If you're the type of person who wants to lay by — but never actually get into — the pool, this probably won't bother you.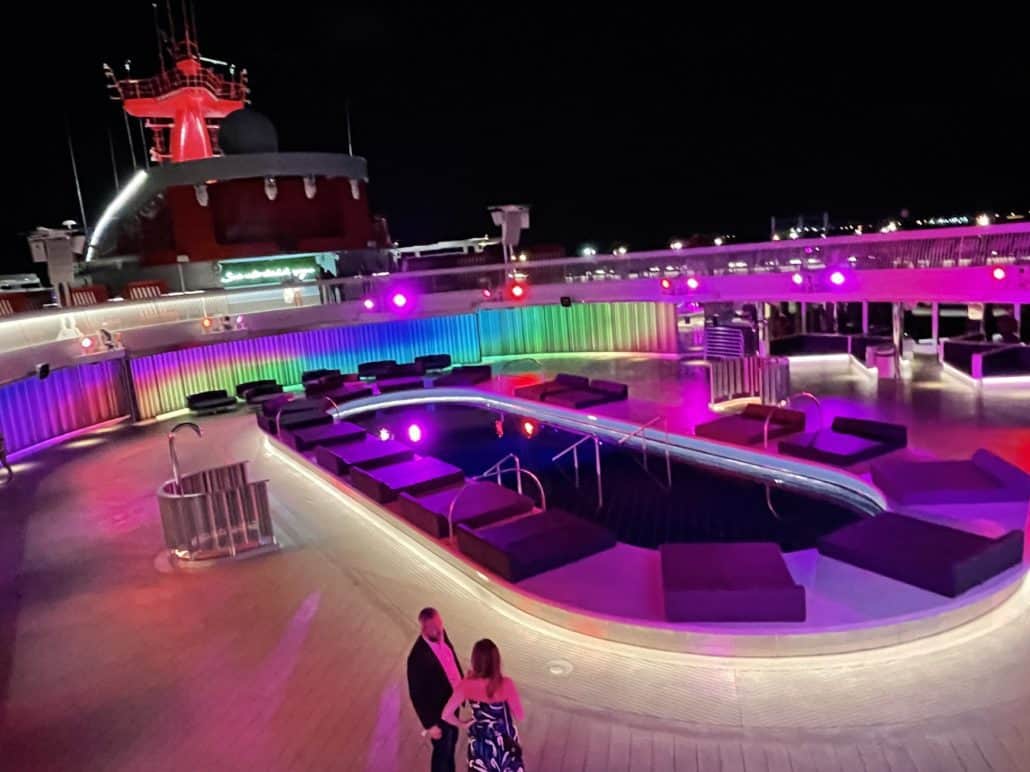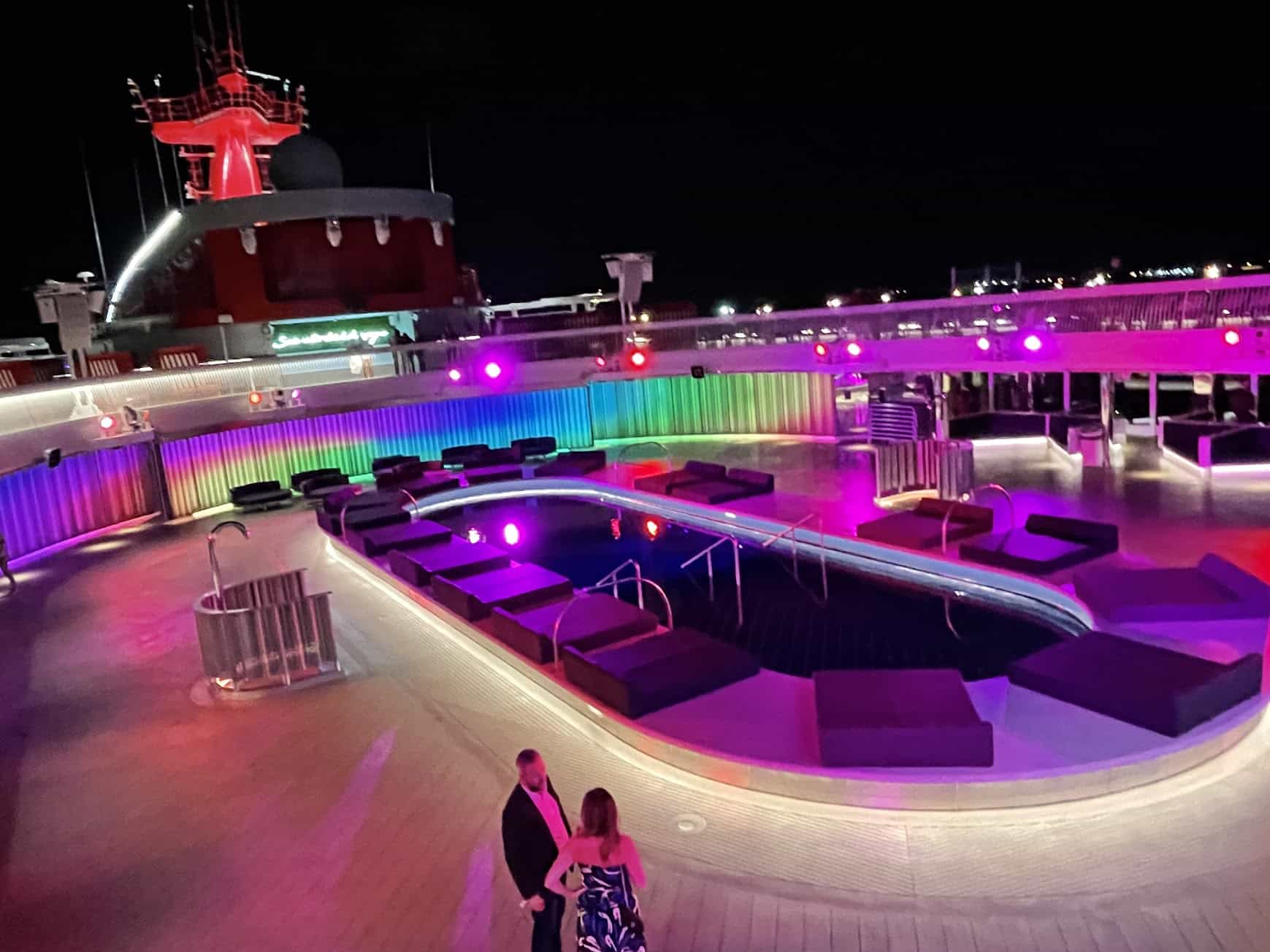 As part of my onboard experience, I got to have dinner in The Wake, which is this ship's steakhouse. All of the food venues onboard are included in the price of your cruise fare, which I can see being very appealing to a lot of potential guests.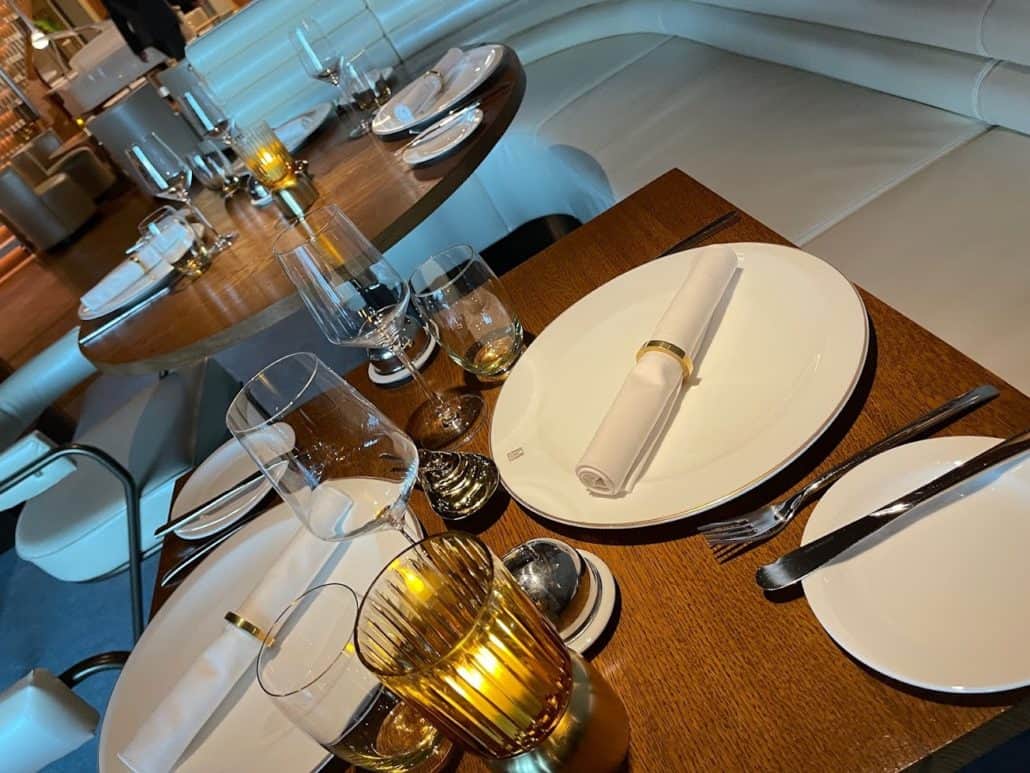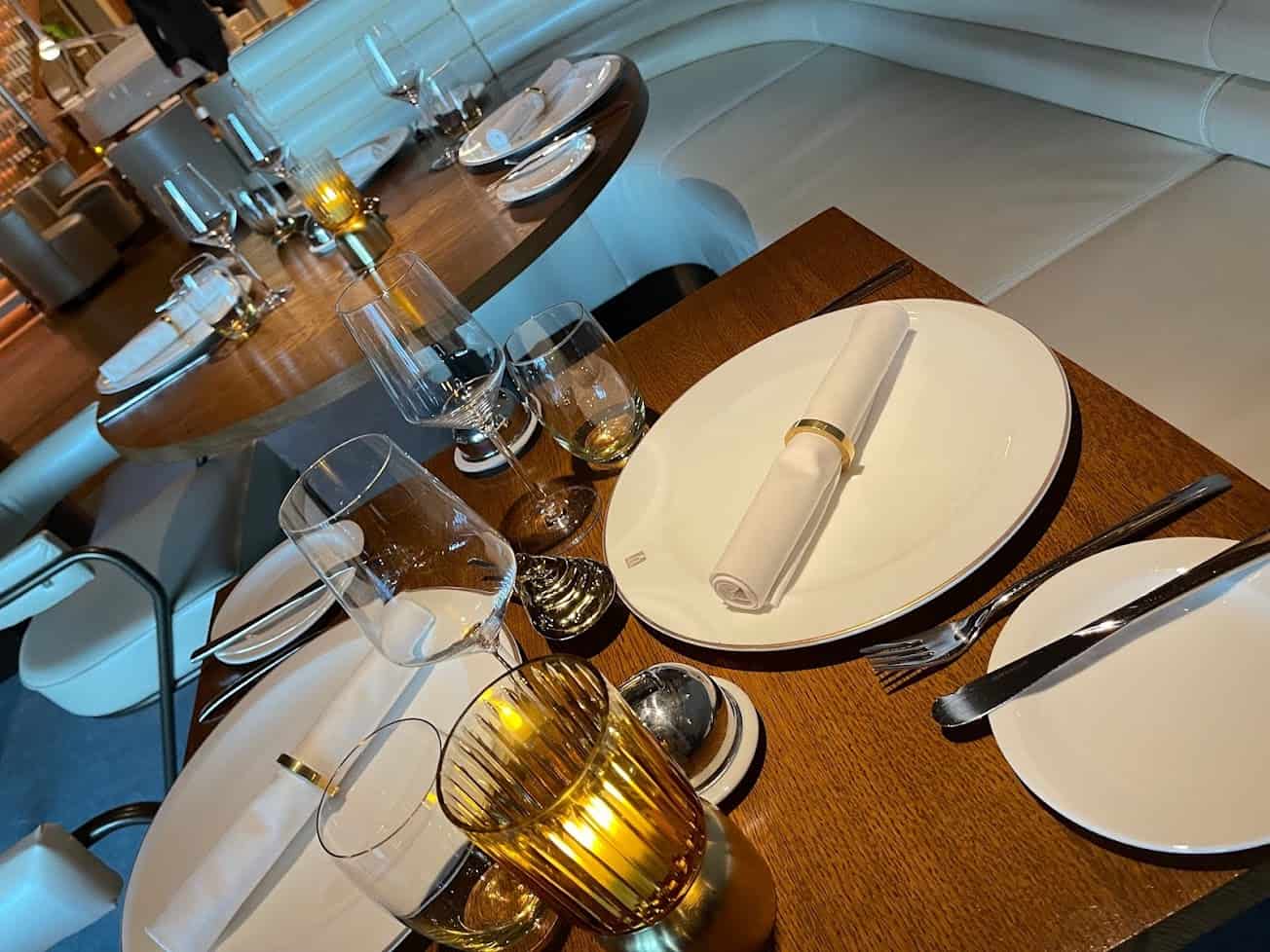 The food was fantastic and the atmosphere somehow both peaceful and lively at the same time, contradictory as that might sound. The space itself is… well, white. As in pretty much everything in The Wake is white, from the chairs to the lighting fixtures.
Because the ship wasn't actually sailing, the casino wasn't open for gambling. But walking through the space, which was smaller than I expected, I kinda felt as if I'd stepped into a James Bond flick… and I mean that in the best way possible.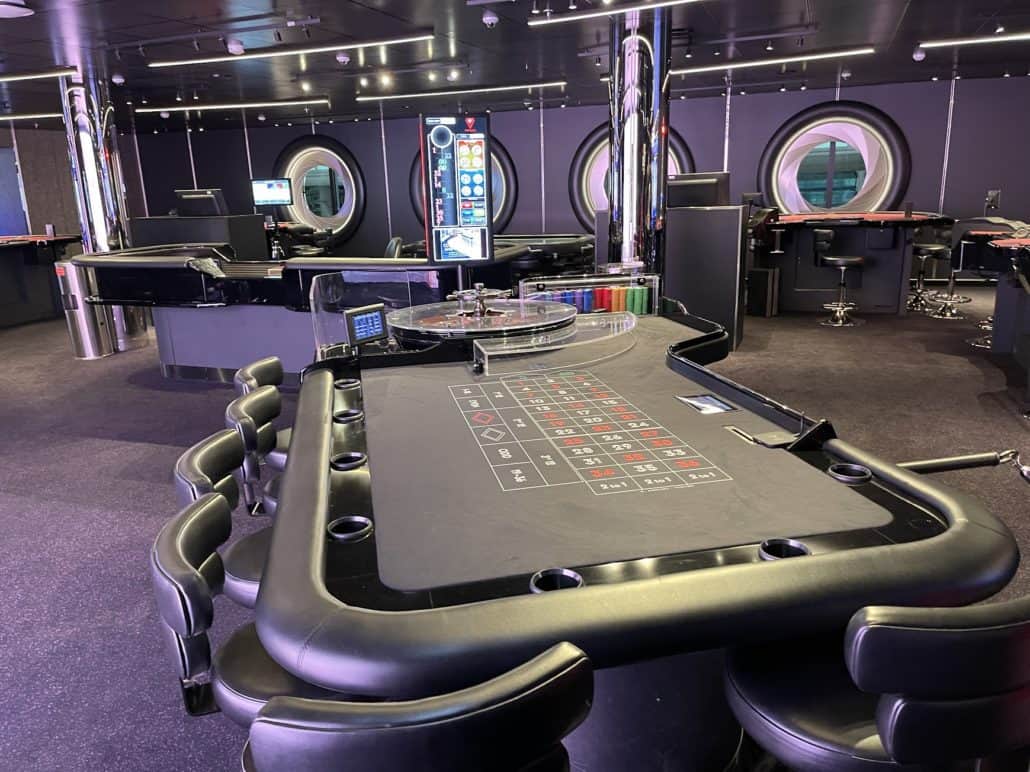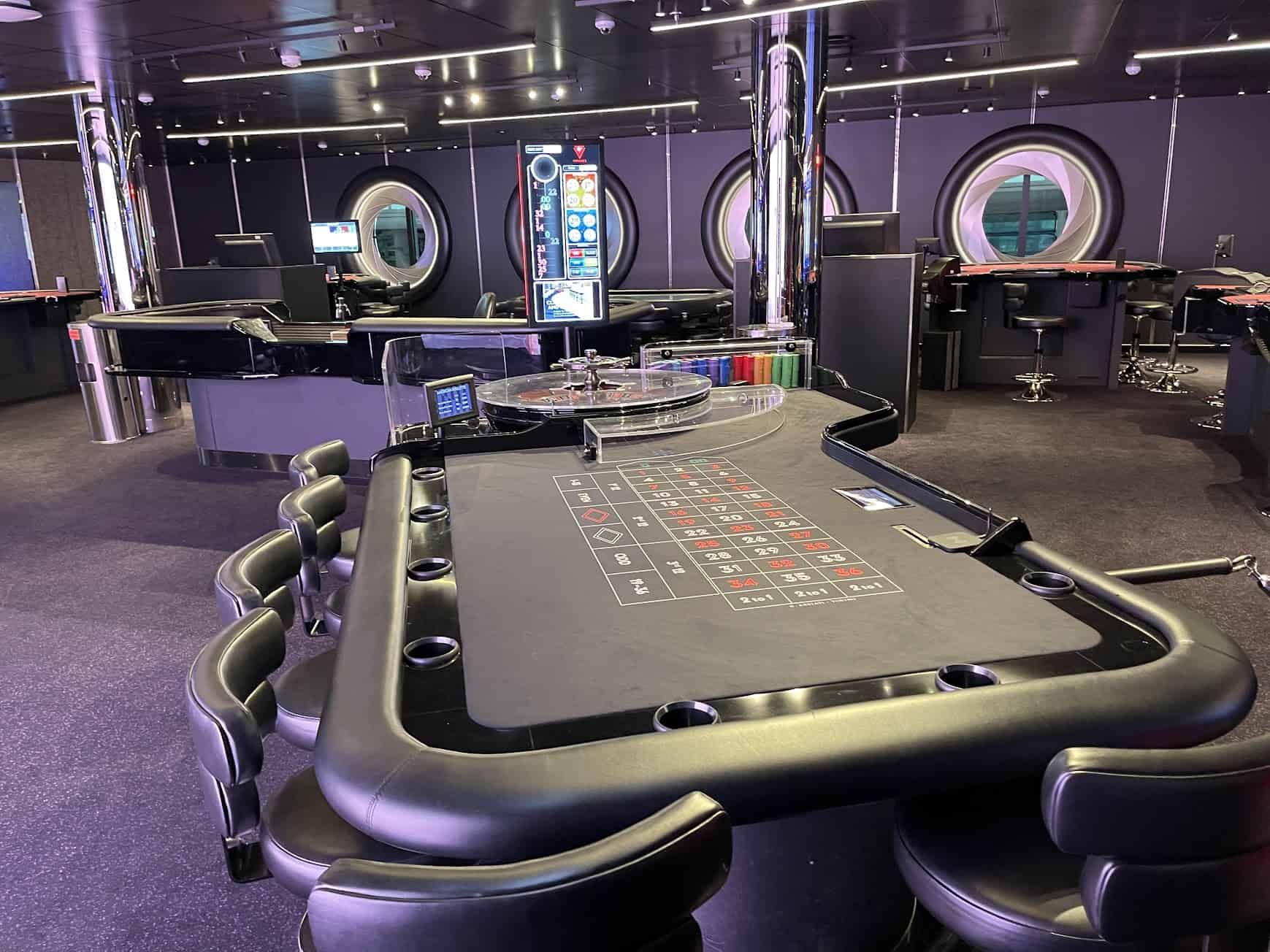 As part of the evening on board, we also got to check out one of the shows, Duel Reality, which was definitely not something you'd see on any other cruise line. I won't lie and say I was able to follow whatever story there was, but the cast was incredibly talented and did the kind of high-flying stunts that you'd expect to see on an episode of America's Got Talent.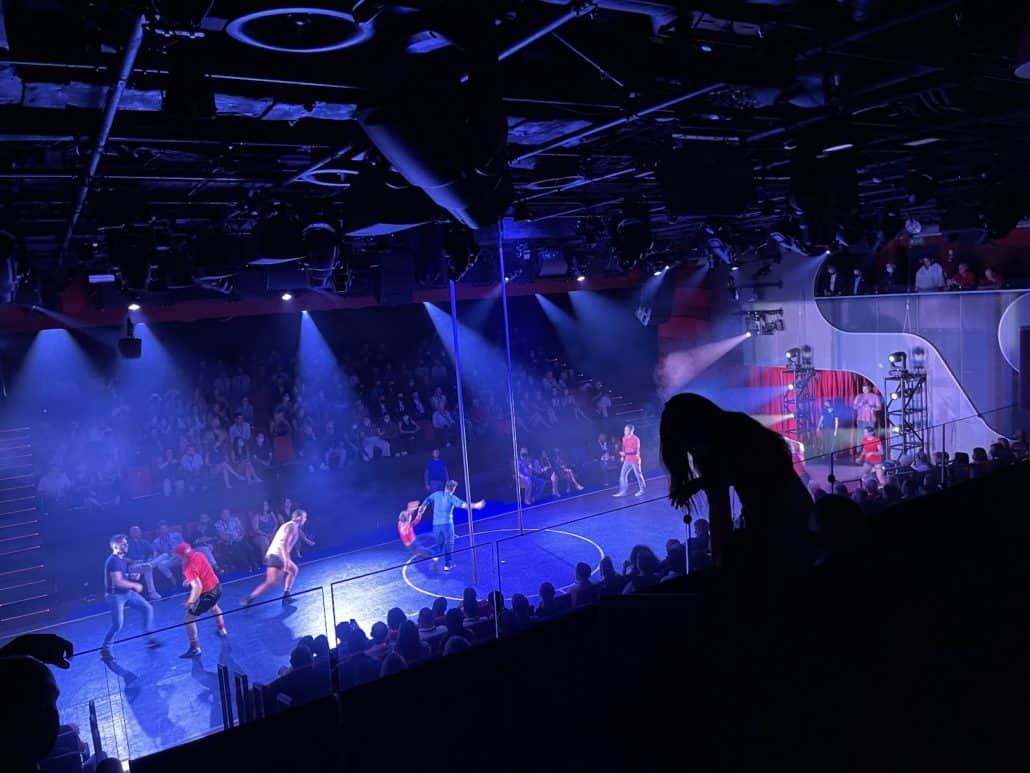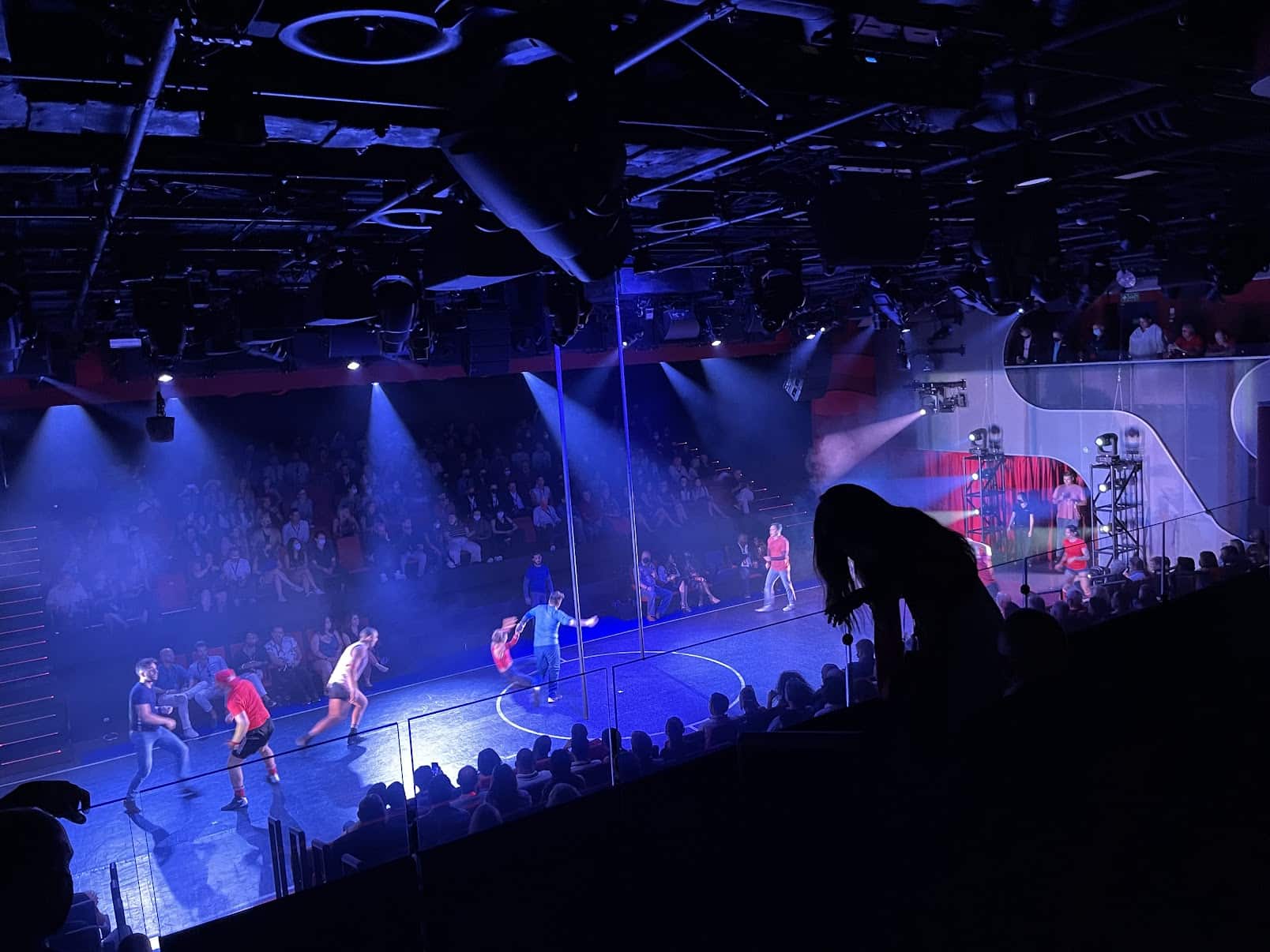 READ MORE: 25 First Time Cruise Tips
The day after I got off Scarlet Lady, a friend asked exactly the question that I launched this piece with: "Do you think I'd like it?"
My honest answer was that I wasn't even sure exactly how I felt about the ship. There were areas that I found to be stunningly beautiful, and others that felt sterile in that way a lot of modern design does to me. The staterooms looked very cool, but it's impossible to say how comfortable they are without spending a few days in one.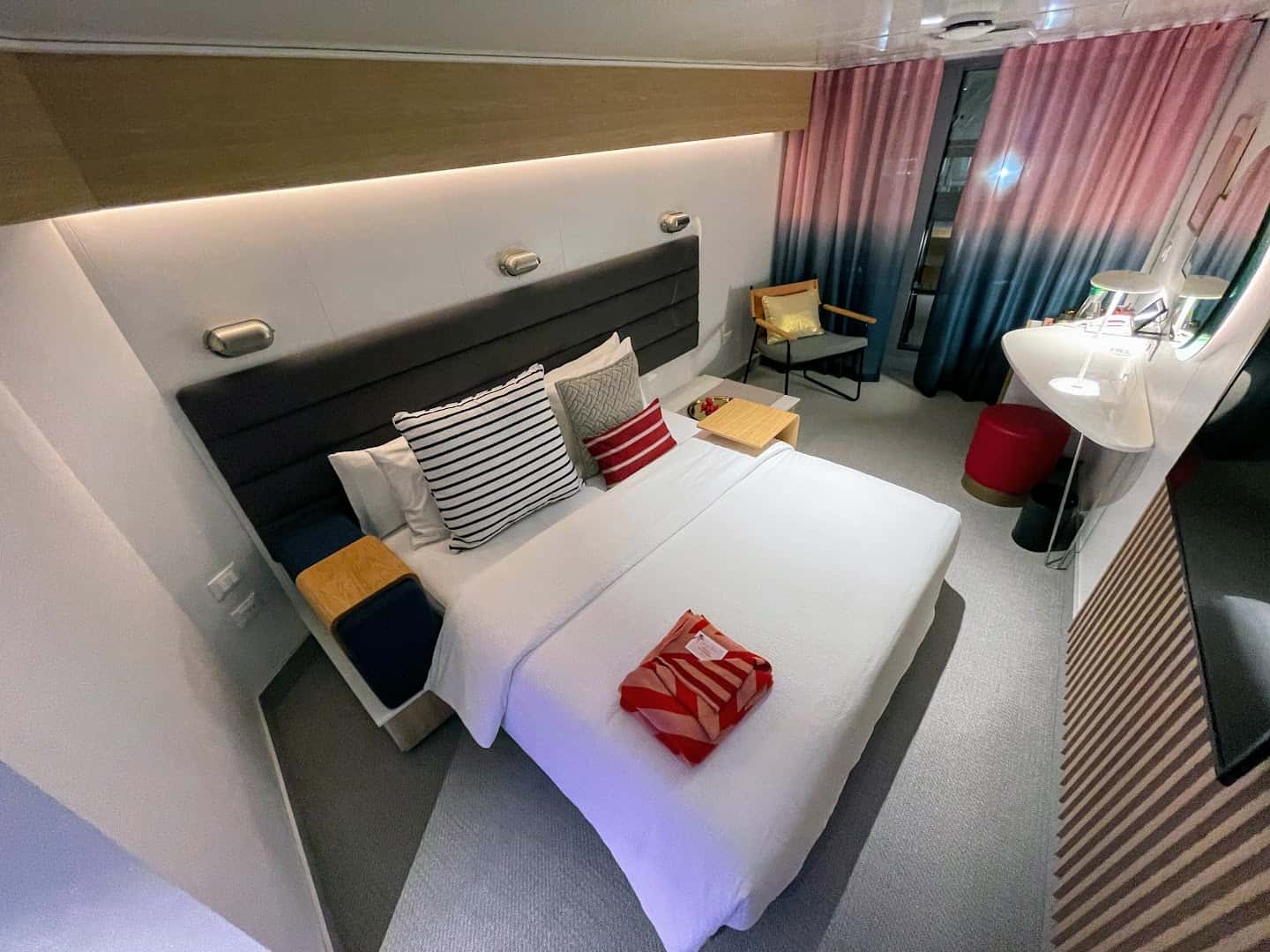 I suspect that this ship might be more divisive than any I've ever experienced. Some people will 100 percent love this ship and everything about it, and others — especially people looking for a much more traditional experience — would likely walk away frustrated.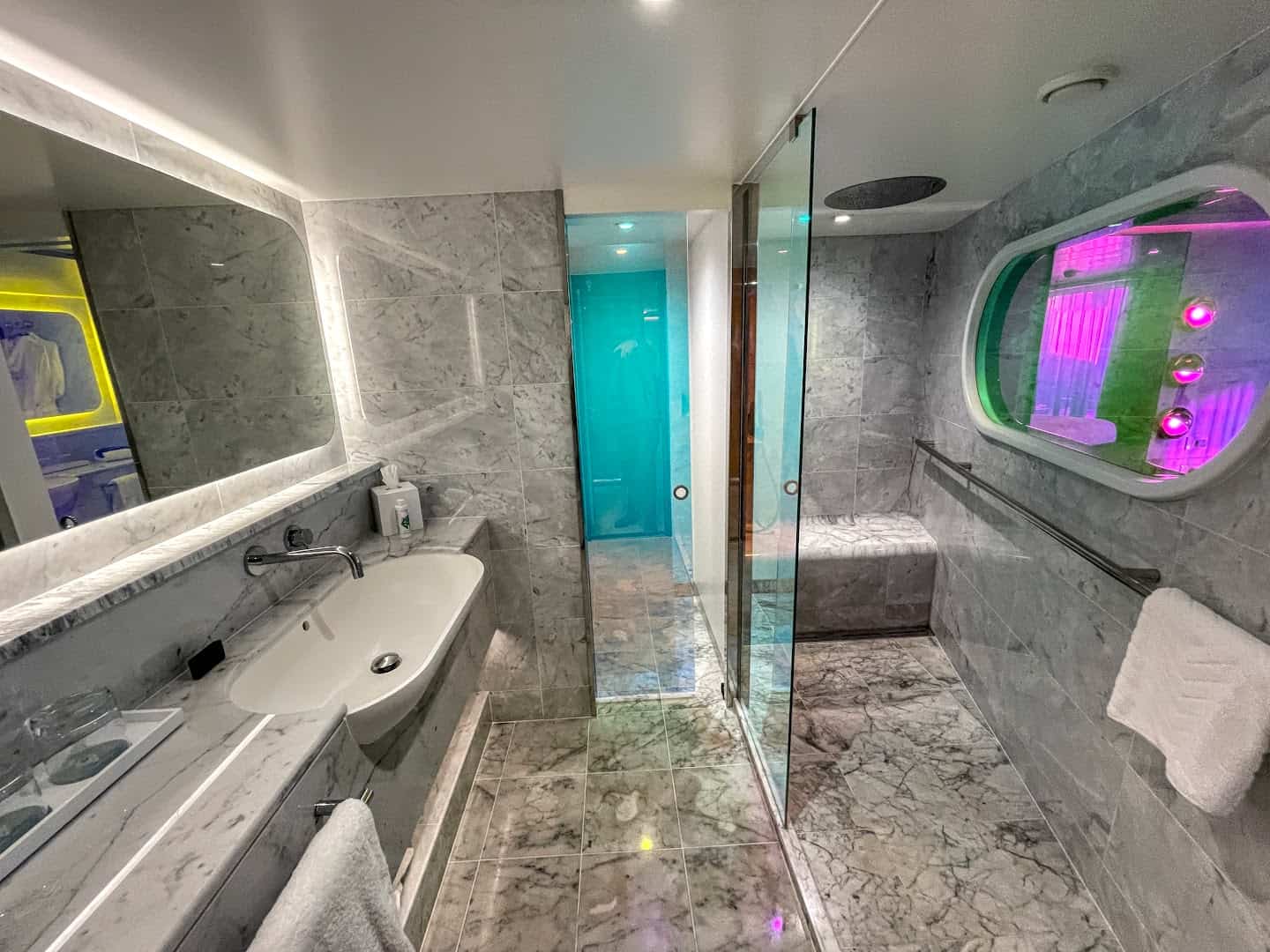 The main reason I would struggle with whether to recommend this ship are the very things that makes it so unique. For example, spend a day on Carnival Cruise Line's newest ship, Mardi Gras, and you could easily say, "There's a lot of new stuff here, but it's also got all the things that a Carnival cruiser looks for."
Scarlet Lady is so different from anything else I've experienced that it's impossible to say, "Oh, it totally reminds me of [insert ship name here]."
It's no secret that Richard Branson knows the hospitality industry. His airline and hotels give its guests a unique and trendy travel experience. I suspect that Virgin Voyages' product in general — and Scarlet Lady, in particular — will have absolutely no problem finding its niche in the cruise sector.
Its passengers won't necessarily be the traditional cruiser, and that's fine… in fact, that's precisely the point of this ship.
Virgin expressly set out to design something entirely different from everything else in the marketplace, and it succeeded.
READ NEXT: What You Need To Know About Cruise Travel Insurance