I finally did it. I booked my first Disney Cruise Line sailing after putting it off for years.
Why a Disney Cruise?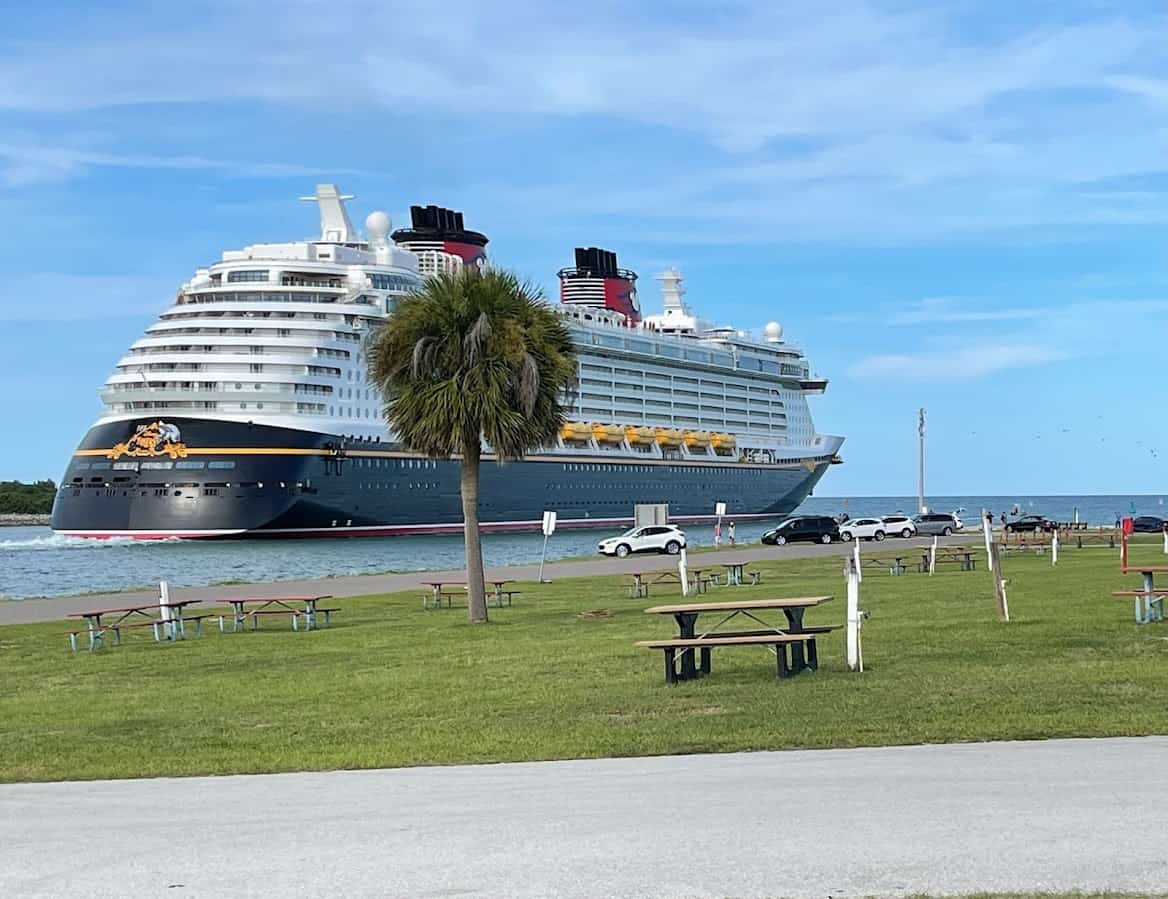 I'll admit, I've wanted to do a Disney Cruise for a very long time. For one thing, I happen to be a card-carrying Disney fan (with that card actually being an annual pass to Walt Disney World).
There's also the fact that Disney Cruise Line is unlike anything else out there on the market. And it's not just the ability to completely immerse yourself in all things Disney — which for some folks could actually be a little bit nightmarish — but there's the actual onboard experience, too, from how dining is handled to the legendary service which Disney is known for around the world.
So why now? It was a perfect storm of events telling me the time was right. I did Disney-centric interview for the podcast which sort of put the idea in my head again.
Once I did a little research and found a decently-priced sailing that would do two days at Castaway Cay, the line's much-raved-about private island, it was a no-brainer. This itinerary is one of those that normally sells out super fast during normal times.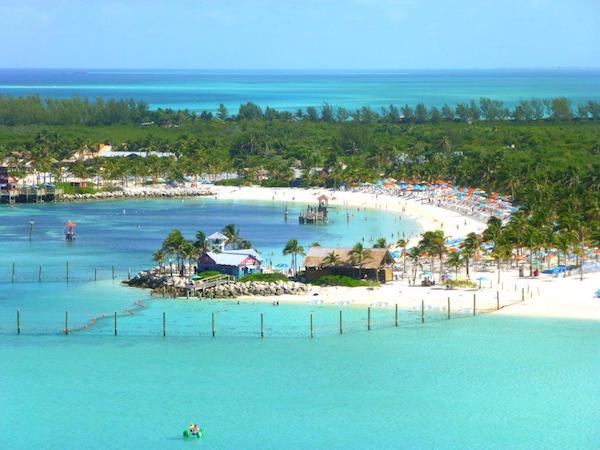 Obviously, because I've never done a Disney cruise, I've also never been to Castaway Cay, so the opportunity to not only visit but spend two days exploring was really appealing.
Another thing I've always wanted to try is Disney's rotational dining plan. Basically, you pick what time you want to eat, and then you are assigned restaurants for each evening's meal — there are three unique dining rooms on Fantasy — with your wait staff going with you. This is a big plus as it means that they get to know your likes and dislikes and can make recommendations if you need them.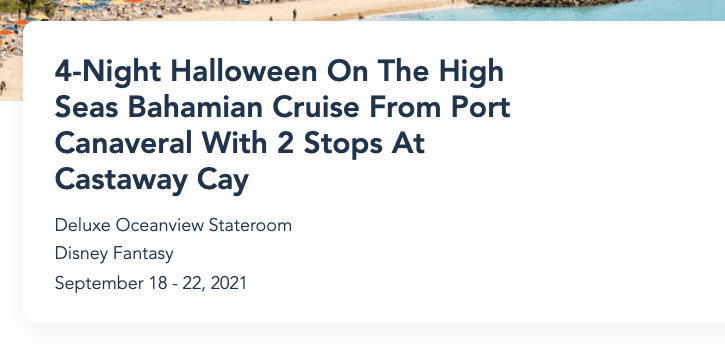 After researching prices and seeing what sailing worked best, I called my travel agent and told her the sailing, room category, and what time I wanted to dine.
If you've ever considered (or done) a Disney cruise, you know they don't come cheap. But I figure the premium cost will come with a premium experience. And I'm overly excited about trying to eat my weight in crab legs.

I've also spent hours on Scott's Disney Cruise Line Blog to figure out the basics.
Within 30 minutes, I had my cabin assignment and was ready to begin the pre-cruise paperwork.
Navigating the Pre-Cruise Documentation
If we were sailing in 2019, I'd have only had to dust my passport off and print out my boarding documents. Unfortunately, it's not that simple in 2021. There are certain boxes you have to check to satisfy Disney's requirements.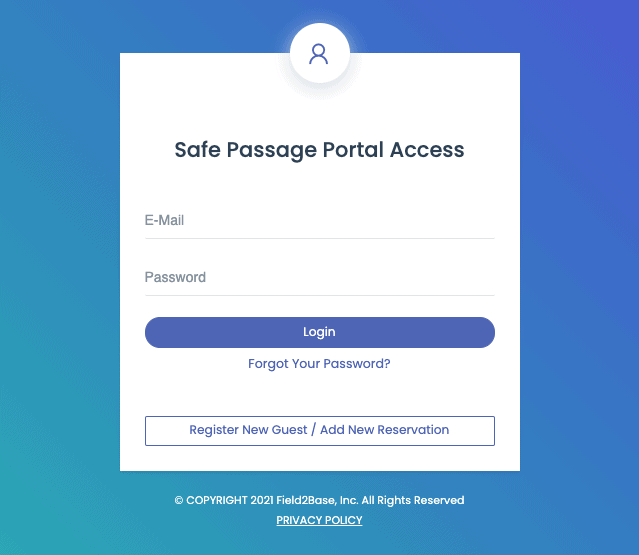 Since I already had an account with Disney because of my Walt Disney World annual pass, I just had to log into the dashboard and my reservation popped on the DCL website.
The important step came after the basics like entering the passport information, emergency contact info, and onboard spending: I needed to create an account on Disney's Safe Passage website.

Safe Passage by Inspire Diagnostics is a third-party site that Disney has created with Inspire Diagnostics to verify your vaccination card. If you're traveling with someone under 12, you can order a test from the site to do at home (under the supervision of a health care representative).
The test for those under 12 costs $98.33 per unit, but you are not required to order from the site; you can get a test from an independent provider as long as it's a PCR test. Then you upload your negative result, preferably before sailing.
Regardless of your vaccination status, you cannot skip the Safe Passage portion of the check-in process; if you do, you will not be allowed to embark.
After uploading your vaccination card or negative PCR test result, you will receive the all-clear, meaning that you're able to proceed to the terminal to receive the embarkation test (which is included in your cruise fare).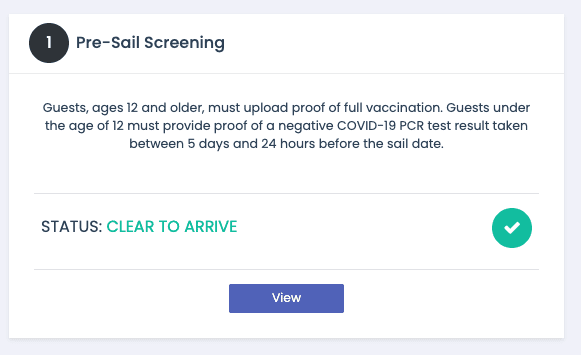 Researching the Onboard Experience
Aside from doing a handful of interviews with guests who have sailed on Disney Cruise Line, I really have no clue what to expect. I hear a lot about the attention to detail that Disney is known for, and if it's anything like the theme parks or resorts, the bar is set high.
The first thing I did was download the Disney Cruise app. A lot of your pre-cruise info and details pertinent to your cruise can be found there.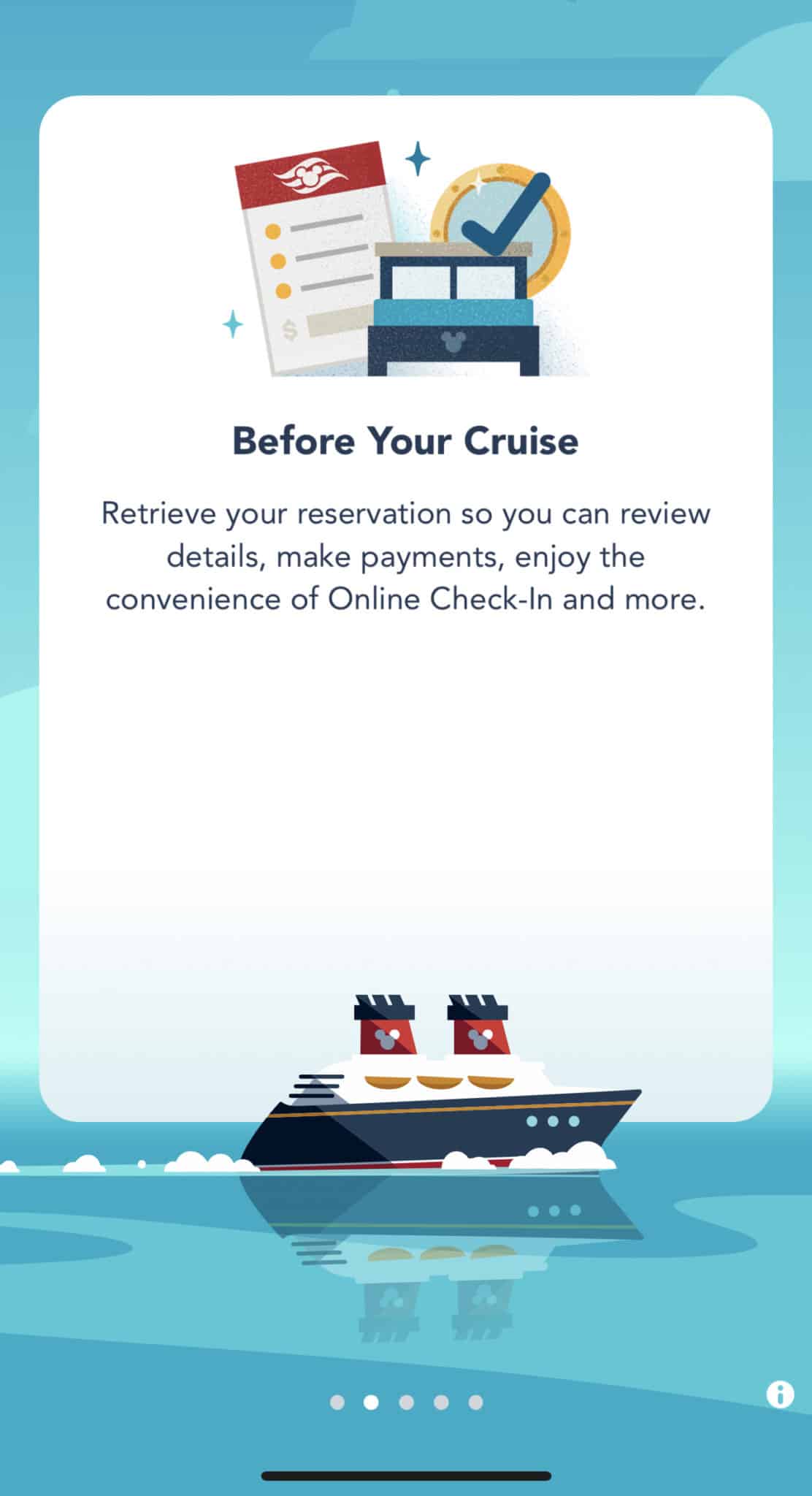 I'd hoped to book Palo, one of only two specialty restaurants on the Fantasy, for brunch on the first sea day, but it was already fully booked. I've been relentlessly checking to see if a reservation happens to open up, especially with the ship sailing at reduced capacity.
It happens with Disney dining in the parks all the time — even at some of the hardest-to-get spots — so I'm going to keep my fingers crossed. But so far there's nothing.
This sailing also happens to be a Halloween on the High Seas voyage, which should be fun as it means there will be Halloween-themed events and decorations.
Expectations for Disney Cruise Line
Like I said at the start, I've been looking forward to doing a Disney Cruise for a long time. This will, of course, be a little different than what a Disney sailing would be like pre-COVID.
For example, one of the things long associated with Disney — whether it's the parks or cruises — is character interactions. I'll actually be interested to see how they handle that on the ships, especially with masking and social distancing requirements in place.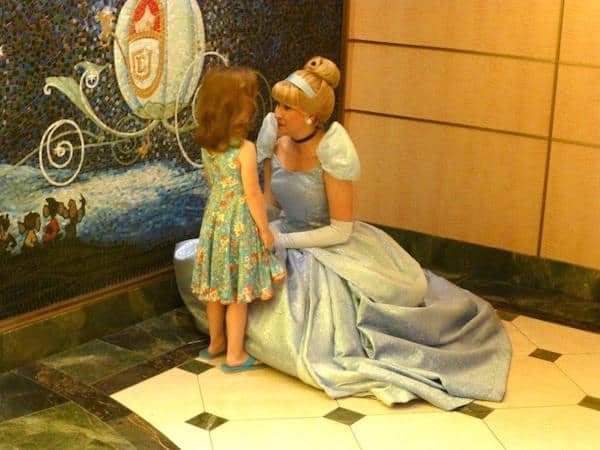 The Disney website says that guests are required to wear masks "indoors, except when in their staterooms or actively eating, drinking or taking a photo (while stationary and maintaining an appropriate physical distance)."
Another thing I'm interested in is what it's like to experience a Disney Cruise as an adults who is traveling without children.
In the past, I've received questions from people wondering if they would feel out of place on a Disney cruise ship if they were traveling solo or as an adult couple without kids. Guess we're about to find out together, right?
This being my first Disney cruise, everything is going to be new to me.
I'm ready for an adventure… and glad you've decided to tag along.
Check out my next trip report from this cruise: Day 1 — Pier Testing, Embarkation, and A Sweet Upgrade.
Pin it!